Levi's® x HYPEBEAST #Equipped with Dr. Woo
Despite the urge to draw and create things at a very early age, Dr. Woo would not come to realize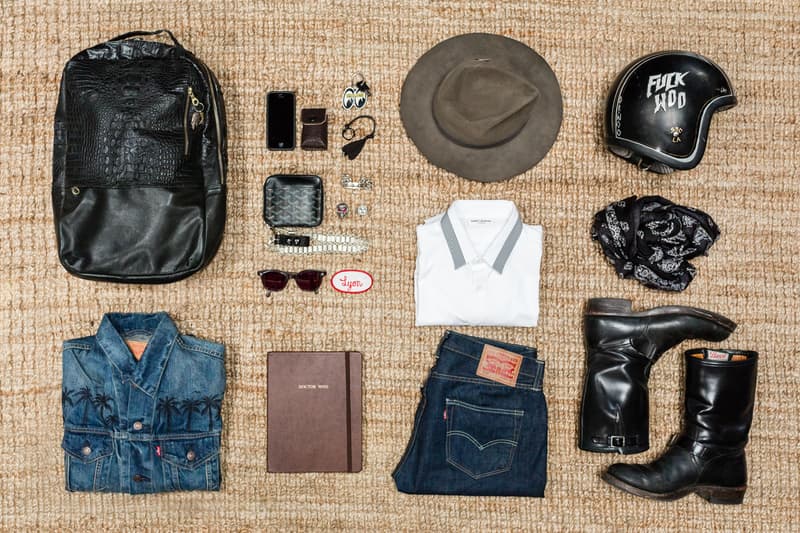 1 of 15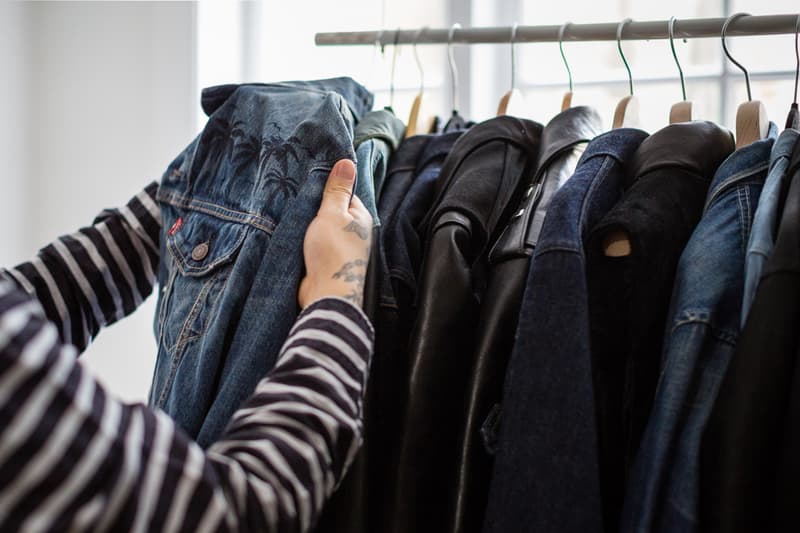 2 of 15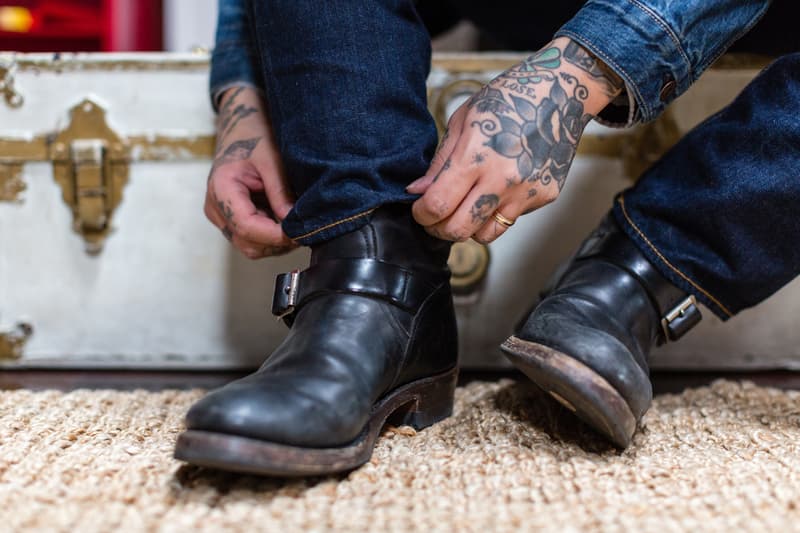 3 of 15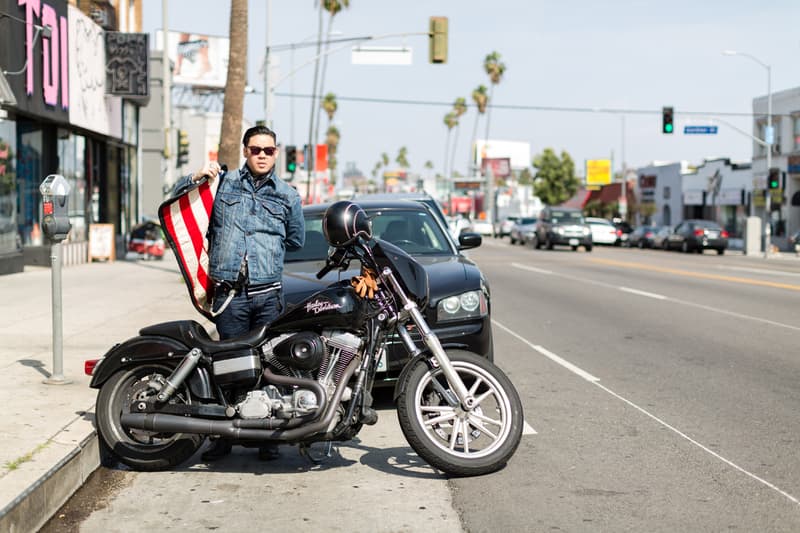 4 of 15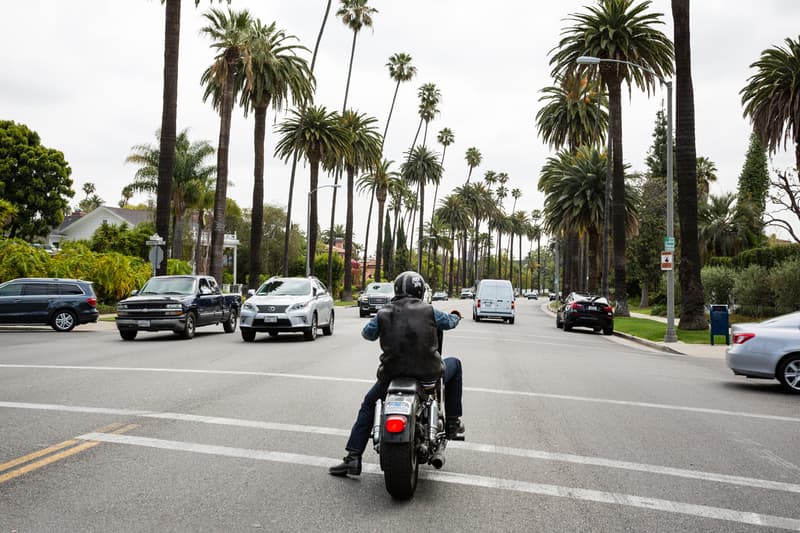 5 of 15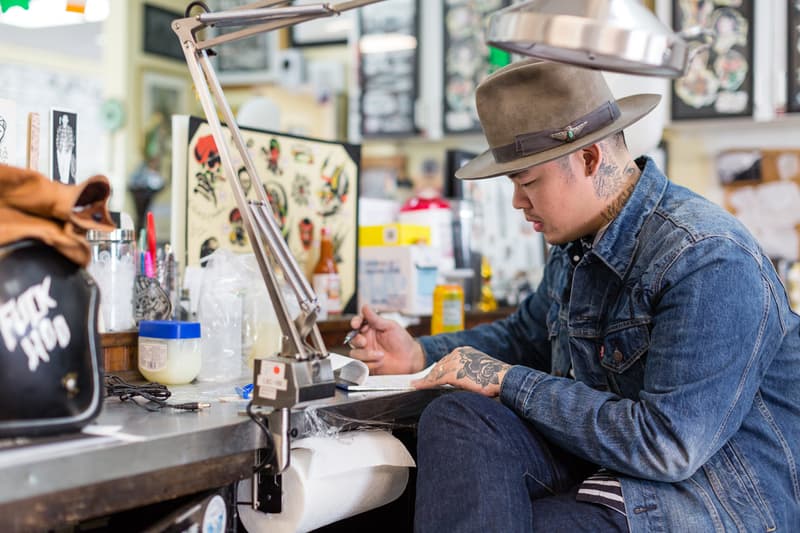 6 of 15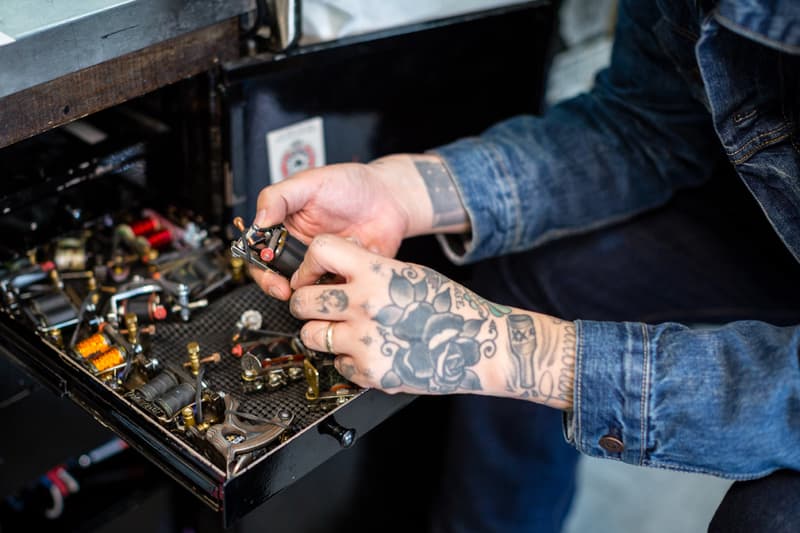 7 of 15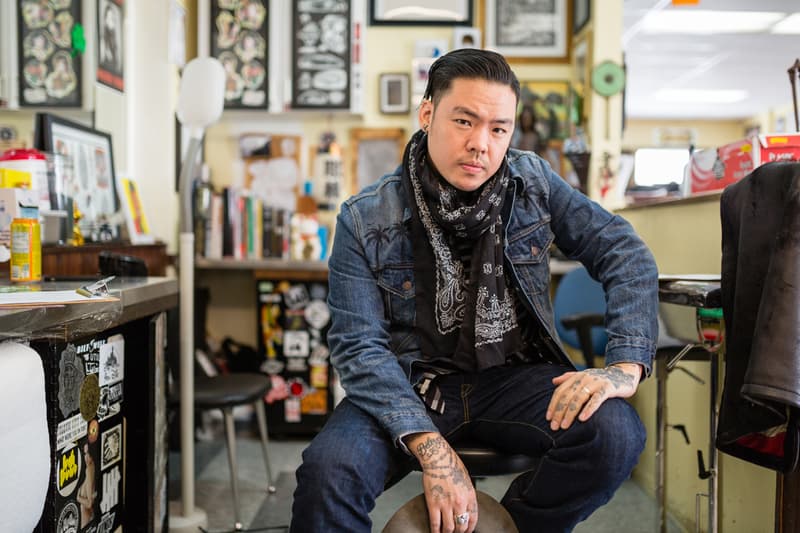 8 of 15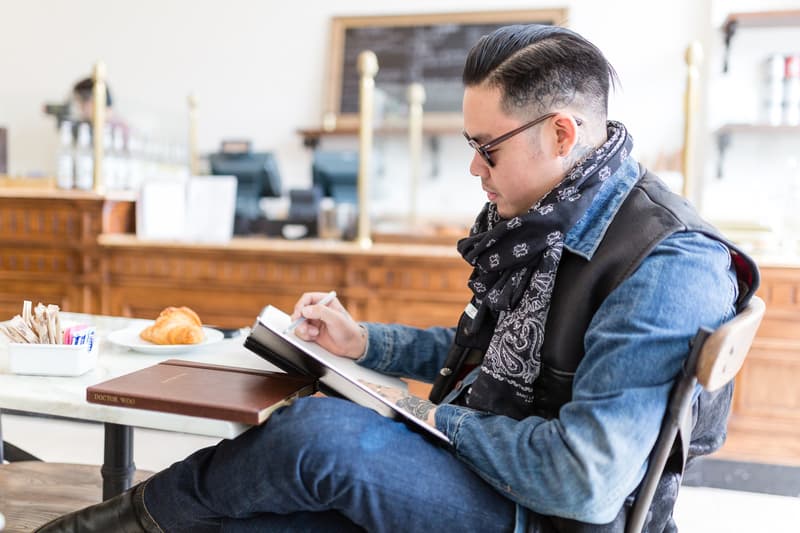 9 of 15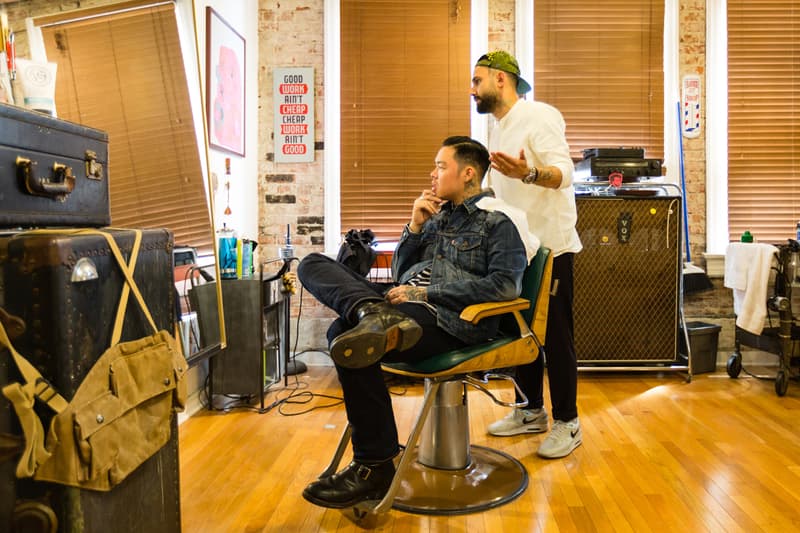 10 of 15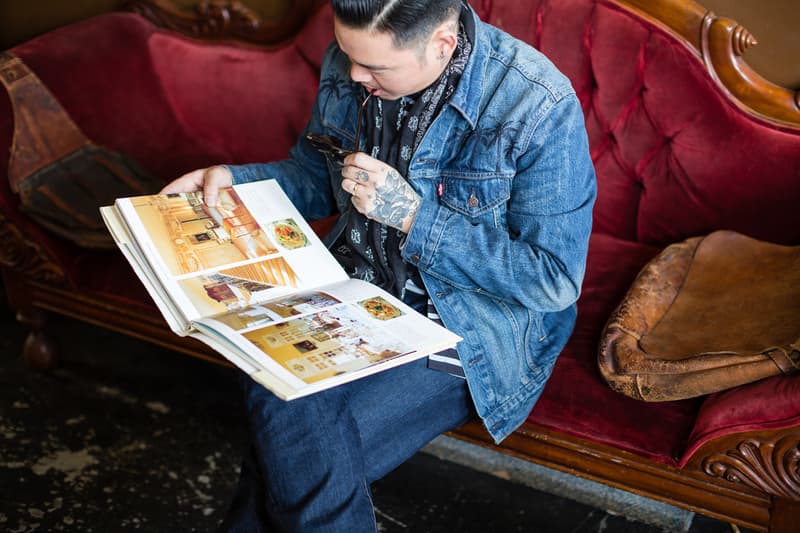 11 of 15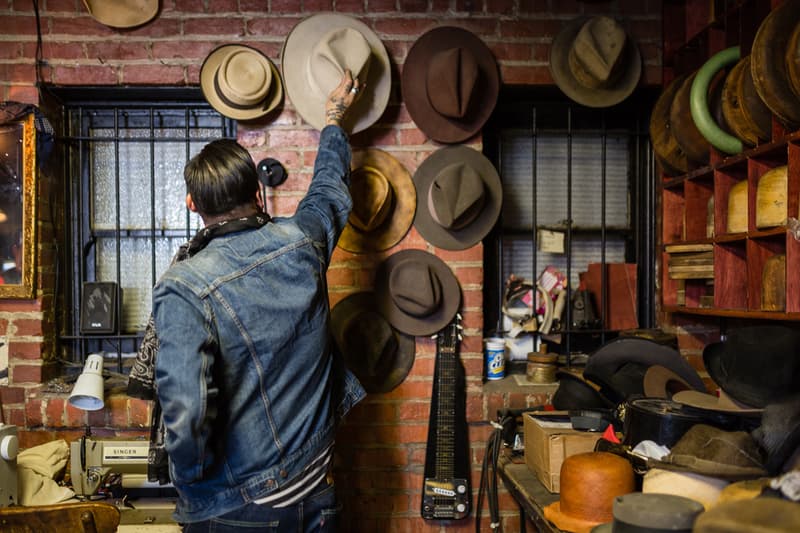 12 of 15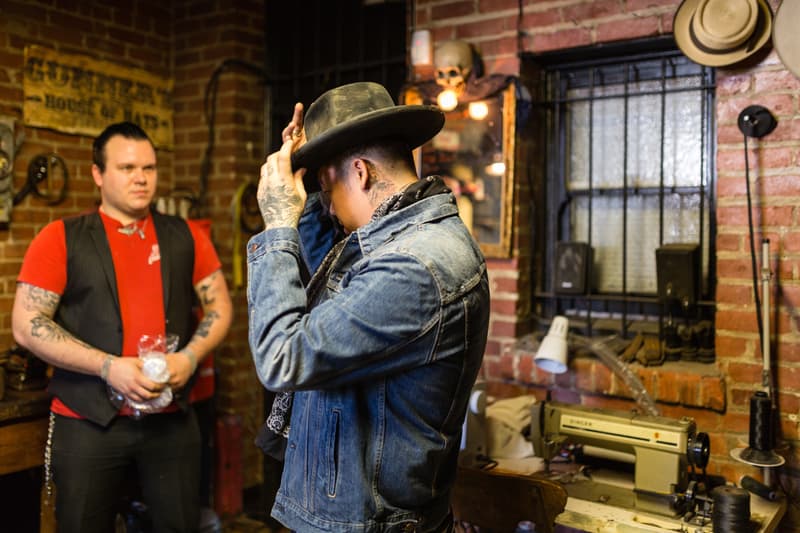 13 of 15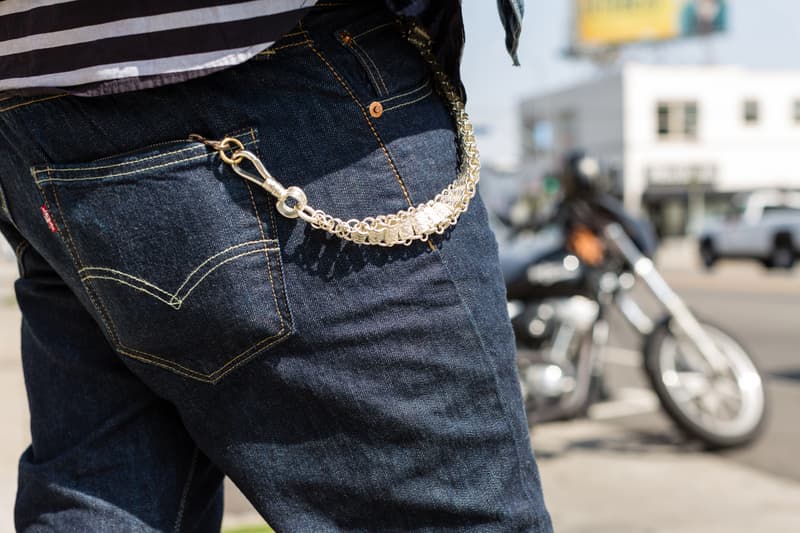 14 of 15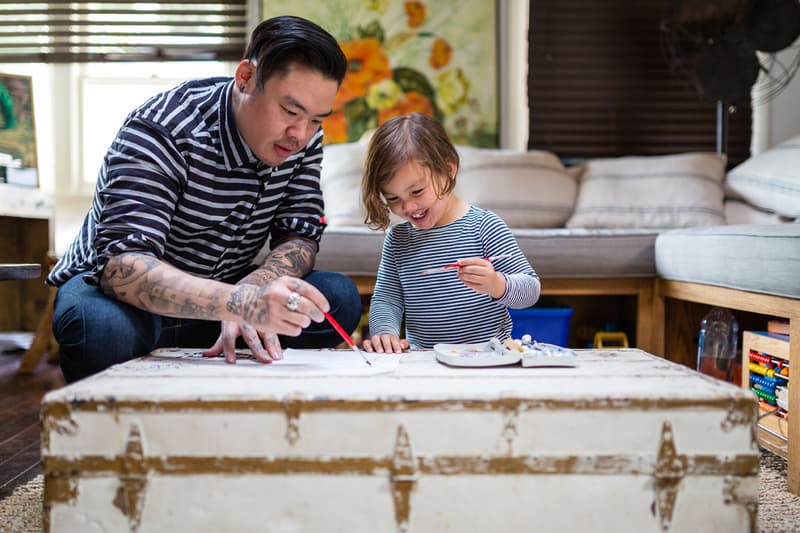 15 of 15
Despite the urge to draw and create things at a very early age, Dr. Woo would not come to realize his calling in life until his adult years. Unbeknownst to many, Dr. Woo is one of the few to become a tattoo artist the old-fashioned way - he was presented with the chance to learn from the "founding father" of black and grey tattooing, Mark Mahoney. He seized the opportunity and wound up apprenticing for 3 years at Hollywood's Shamrock Social Club. Five years on and Dr. Woo is recognized as one of the fastest rising tattoo artists of our time as he continues to refine his craft at Shamrock Social Club, all the while giving his global clientele some of the best tattoos in the industry.
We caught up with the talented tattoo artist to hear about his background before tattooing, how he caught the tattoo bug, and why he tattoos the way he does. He also shed light on his personal life by bringing us along to meet up with his friends and fellow LA craftsmen – master hat maker Gunner Foxx, Jay Simao of thecutby, and Chaumont Parisian Patisserie – while showing us how he equips himself for a day on the job.
---
An Early Start
"I think for my taste, a classic approach with clean lines and monochromatic colors always leave a more appealing and strong impression."
Who are you and what do you do?
I am Dr. Woo, I make tattoos/design/art.
How did you originally become interested in your field?
I started getting tattooed when I was 15.  It was a cool thing that definitely intrigued my young rebellious ways! My parents hated them and no one else in my age group really had them. Making a permanent choice at such a pivotal stage in life seemed like a fun challenge. I was always trying to come up with dope tattoo concepts, confident that they'd still be cool in the years to come.
Prior to your apprenticeship at Shamrock Social Club, did you have a background in any other types of art? 
Ever since I can remember, drawing and painting were always an interest.  As I got older, design and creative direction were mixed in as well…
What made you gravitate more towards the minimalist style used in much of your work? 
I think for my taste, a classic approach with clean lines and monochromatic colors always leave a more appealing and strong impression. Design-wise, it can stay relevant over time.
What was your most challenging project?
I think any project that I've done where super involved details meet super short deadline.
Is there anything in the process from consultation to final work that you do differently from other tattoo artists?
For me, since I only like to work 3-4 hours tops on a piece, I don't really do a full consult. You show up, tell me your idea and we do it all right there on the spot.
What sort of things outside of tattoos such as  film, music, painting, inspire you or your work?
I'm constantly inspired by my close crew of friends I grew up with and fellow co-workers. They create amazing things daily and keep me fresh with new ways to envision ideas and concepts.  And obviously, fashion, art, music… Too many things to nail down.
---
Style and Vision
"I always felt something positive was waiting for me if I went at it 110% and never sold myself short."
How do you equip yourself for a day of work?
Denim, tee, hat, wallet, phone…done.
Could you describe your style and how it has evolved from your formative years until now?
As a teen, I skated and worked in retail with luxury brands and high-end denim. That kind of set the tone for my daily gear setup. As I got older and made a lil' more scratch, I was able to incorporate some more high-end items into the mix: prime quality accessories with coveted workwear, key luxury pieces, a splash of vintage and of course, proper footwear. Sums it up, but I definitely look back sometimes and question some of my suspect fashion choices!
When did you know that your vision was worth pursuing and how did you prepare to pursue it? 
From the start and still, I feel so blessed Mark Mahoney gave me a chance; I never thought I would have an opportunity given by such a living legend. Then, I just went at it with no sight at the end, I just figured I'll keep my head down and work hard. I always felt something positive was waiting for me if I went at it 110% and never sold myself short. And, so far it's been awesome, but there are no guarantees with this business so I've always got to keep my eyes forward and never expect anything to just appear. But if it does, even better.
After hearing from rapper Kid Ink, photographer trashhand, and VSCO co-founder Greg Lutze, we conclude our series of #Equipped influencers with the renowned artist sharing his journey as he makes his mark on the modern frontier. If you happen to be in Los Angeles, be sure to check our Dr. Woo's work in person at the Shamrock Social Club. If not, you can see more of it on his Instagram.
Get Equipped at levis.com.