Along the Branding Trail: New Era, K-Swiss and ICNY Discuss the Importance of and Approach to Branding
Branding has in many ways become one of the most challenging yet intrinsically important parts of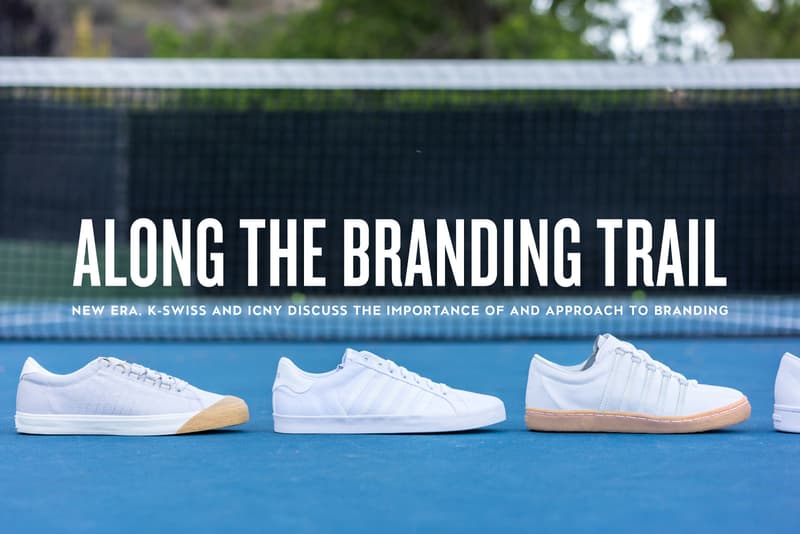 Branding has in many ways become one of the most challenging yet intrinsically important parts of building a brand. It comprises of a myriad of different elements that ultimately work synergistically to form a larger picture, but one that is powerful in influencing perception.
Many understand the importance of branding, but those who can execute and maintain a crystal clear vision have elevated themselves amongst the industry elite. While many corporations have spent countless hours and massive budgets to accurately position their brand, one of the most notable points has often revolved around consistency. A crystal clear vision ensures that the brand is correctly represented. This means all facets of the brand and how it is perceived by the outside world are thoroughly accounted for.
As we examine the important of branding, we brought three brands into the mix – each at separate points within their company's history. They include New Era, a brand with a massively rich history dating back to 1920; K-Swiss, a Californian brand with strong Heritage American Tennis roots that's looking to re-brand itself; and finally, ICNY, an upstart that has taken a wealth of prior experiences to the drawing table in conceptualizing their own identity.
Chris Koch – New Era Owner/CEO
Mike Cherman – ICNY Founder
Barney Waters – K-Swiss Global Brands Chief Marketing Officer
---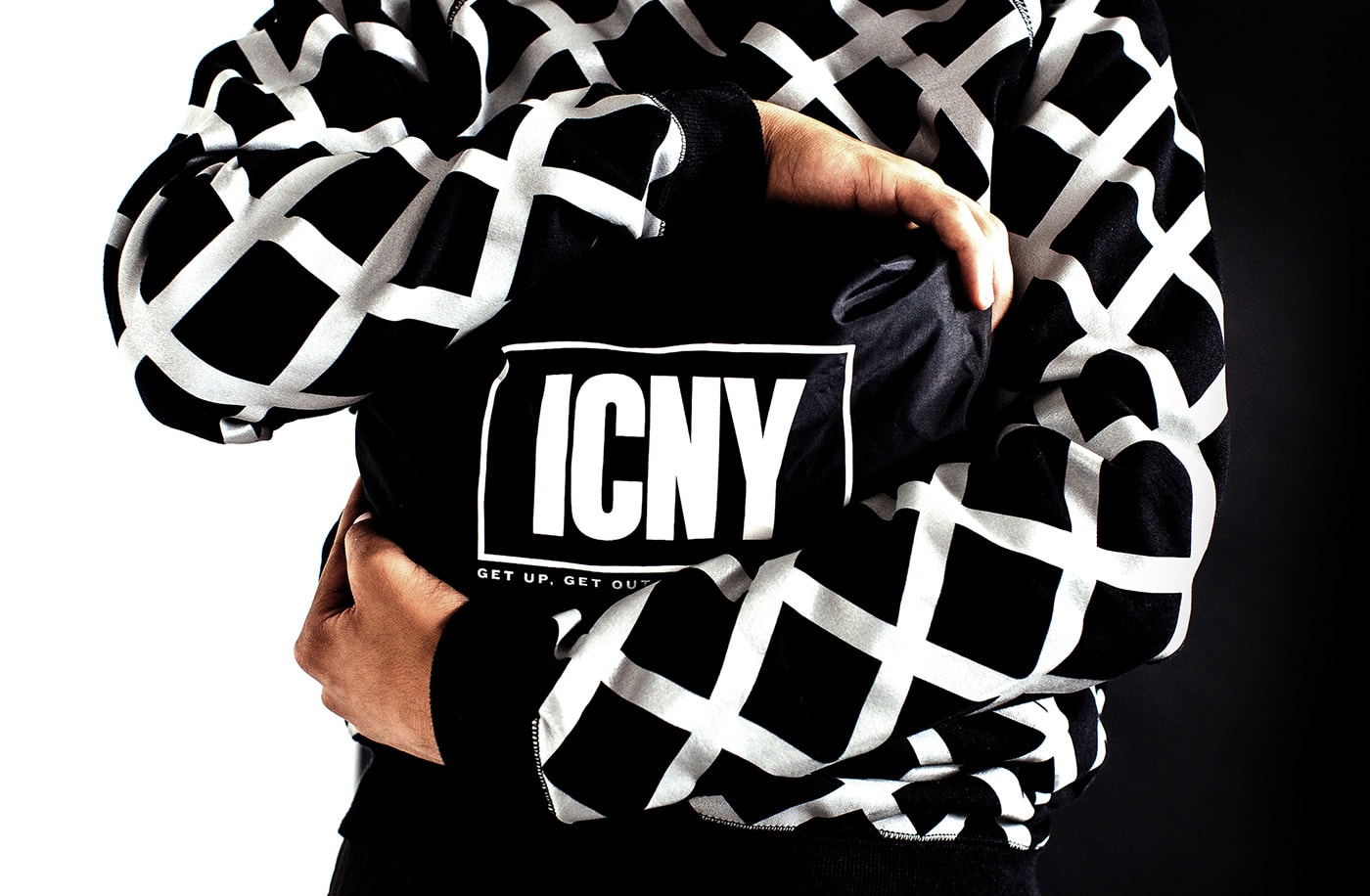 ---
What is branding to you?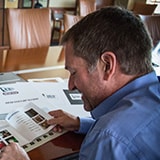 Chris Koch
Branding is a visual communication and identifier. Over time, those markings and identifiers have the power to connect to some on an emotional level. Good branding and good marketing transcends the product or company behind it and motivates those exposed to it.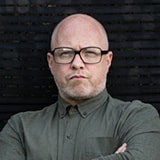 Barney Waters
Branding is other people's perception of what you are. That's the main thing to understand as a brand owner that a brand isn't what you think it is; it's what everybody else thinks it is. Branding includes every element of communication to the intended consumer… whether it's the logo or how you answer the phone.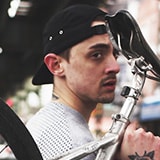 Mike Cherman
Branding is something that you promise your customer. It's the mark of quality and the values you uphold. Everything is for a purpose, and it's for that reason that brands like visvim, ISAORA and Kith will stand the test of time. Although being very different brands in values and overall existence, it's how these companies uphold their values; stay true to their core that defines their branding. Consistency is key.
---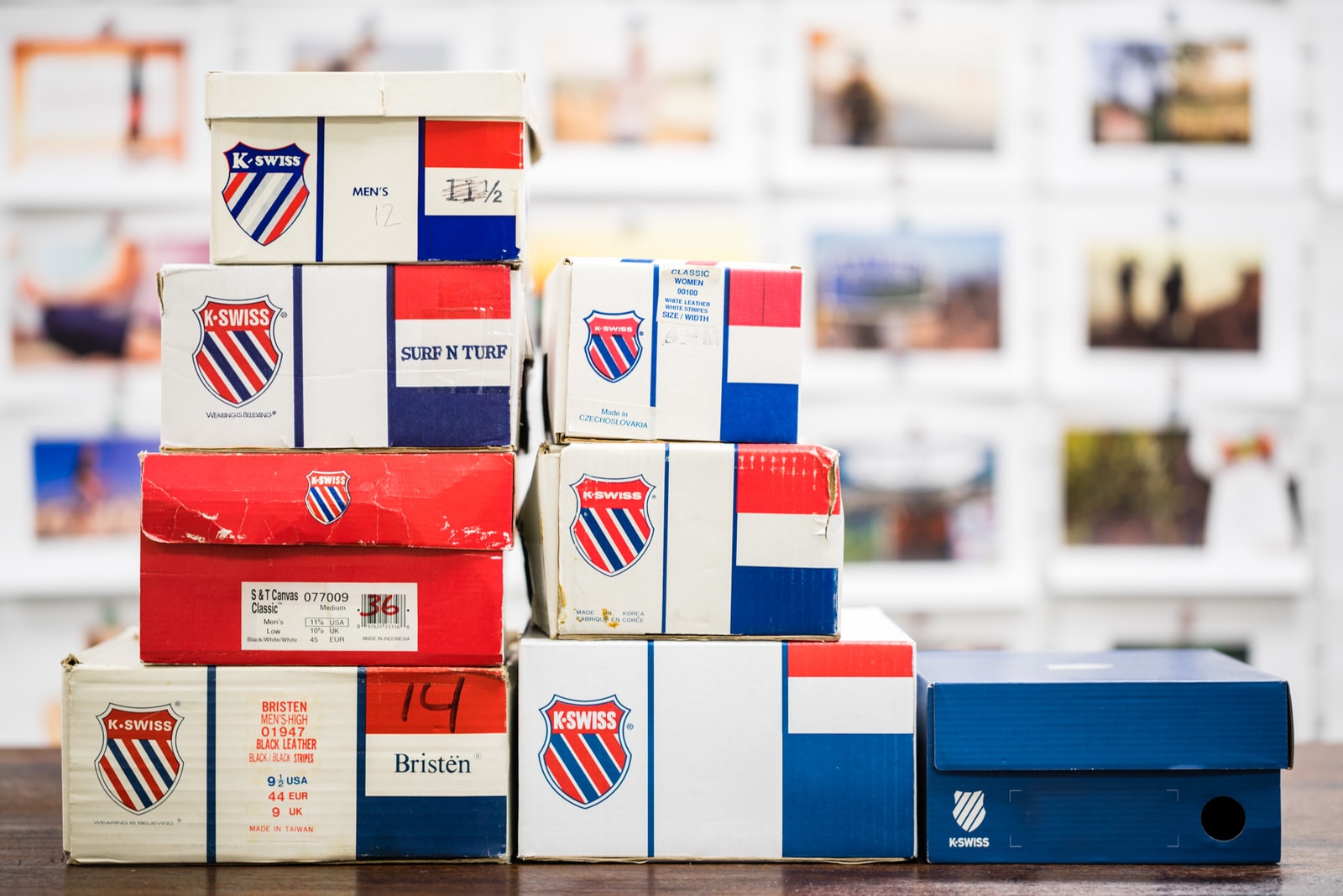 ---
What role does it serve?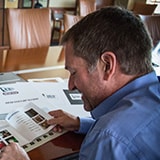 Chris Koch
Branding should have a message behind it. But at its functional core, it's a way to distinguish our brand among our competitors while being aspirational to the consumer.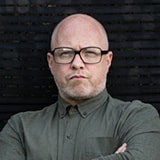 Barney Waters
In the clothing and footwear industry, especially for young people, putting a brand on yourself says who you are and what you're about. As much as we all think we're tastemakers and influencers, the reality is that 99% of us are just trying to fit in. Brands are like little icons of silent communication. I've always driven an Audi because I feel like it's more understated than BMW. I wouldn't drive a BMW because I think it's a car for posers, whereas Audi is for people who like well-engineered cars for driving. All of this is fiction that I've made up in my head, based on two different symbols on basically the same product.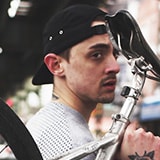 Mike Cherman
Branding is what gives a company perceived value and is what becomes that emotional connection for the consumers that love the brand. The idea that you can stamp your logo on a bunch of globally known athletes and stars to portray your brand image is a core that companies like Nike and adidas are constantly putting out to the masses. As a consumer, you see these athletes and superstars, and you think to yourself "I want to be like them, but how?" There are very few leaders in this world and for the vast majority people – they are looking outward for guidance on what they should be doing next in life. Branding is at the core of that influence and is the leading role to reaching the masses.
---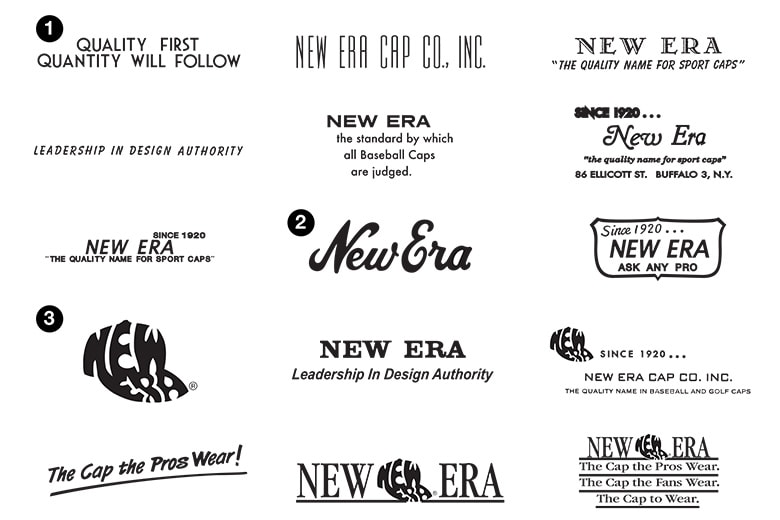 ---
What constitutes good branding?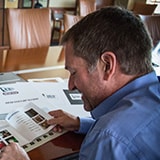 Chris Koch
Branding is like style, it can often be personal taste. New Era has gone through many evolutions of branding over our history but at the core we like to keep it simple and clean. I think that's usually the best branding. We collaborate with so many different properties in sport and culture. This includes both product and from a business/marketing perspective. Our current black/white branding can take on many forms to fit any design concept.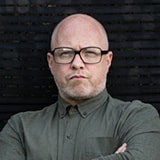 Barney Waters
Branding is a combination of hundreds of communication touch points, not just the logo. First and foremost you have to stand for something compelling and differentiated, and then every touch point has to deliver on that promise, relentlessly. Try Googling the Urban Outfitters logo. There isn't one, there's about a hundred. They haven't pegged themselves to one logo – it changes, which is what their product offering does. So the lack of a static logo is further communicating their brand values.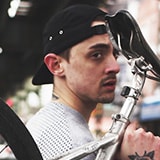 Mike Cherman
Good branding is beyond just a good logo. It's the instant feeling you get when interacting with a brand. Whether it be the first experience in a retail store, a friend introducing you to the brand, or just the packaging details that your online order comes in. Good branding is the ability to add grand value to something as simple as a T-shirt. Branding is something that makes you want to spread the word about something you love, and with clothing there is no bigger statement than wearing a particular brand, and to have pride in representing that brand. It circles all the way back to how effectively that company can convey their message and ethos.
---
---
How would you define the branding behind your entity?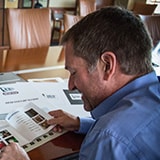 Chris Koch
Our brand DNA is rooted in self-expression, and our branding is a visual extension of that rallying cry. Our branding has a message; it's not just about our logo or a way to slap our name on something. We believe in the message behind the NE flag. To me a cap is more than a cap, it's a way to show your pride and tell the world something about you. It could be about your team, your city or just your personal style but it always stands for something.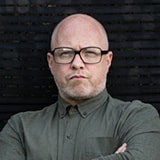 Barney Waters
We're taking an old brand that has a deep heritage, but had lost relevance over the years. So we kept the shield shape, the stripes, and the red/blue combination, as those have equity, but we gave the overall brand ID a refresh to make it more modern. The shield fits our past as a heritage tennis brand that had its foundation in country clubs. It's reminiscent of a crest.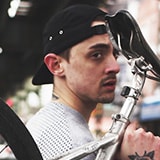 Mike Cherman
The branding behind our entity comes purely from the necessity for the product itself. At the time I discovered ICNY, I was riding home from work, and I was struck by a car. I was working for the Nike Bowery Stadium at the time, and we had tons of machines and printers available to me. I went in the next day at work and began to build my whole wardrobe.
It all started as a true grassroots movement. I was making each pair of socks one pair at a time. Every shirt was pressed by hand. We would show up to the Brooklyn Flea Market every Saturday over the summer to sell our shirts we made just a few days before. For ICNY, we came from the bottom and built ourselves organically through a pure idea that came out of utter necessity. People can gravitate to our story. Everyone dreams of the day they are able to discover an impactful solution or idea to something to be able to share with the world. Sometimes the idea doesn't need to be so complex. It can be something as simple as functional, cool reflective-wear. The fact that ICNY feels so close to the street is something that kids can understand and because of that, many gravitate towards us as a brand.
---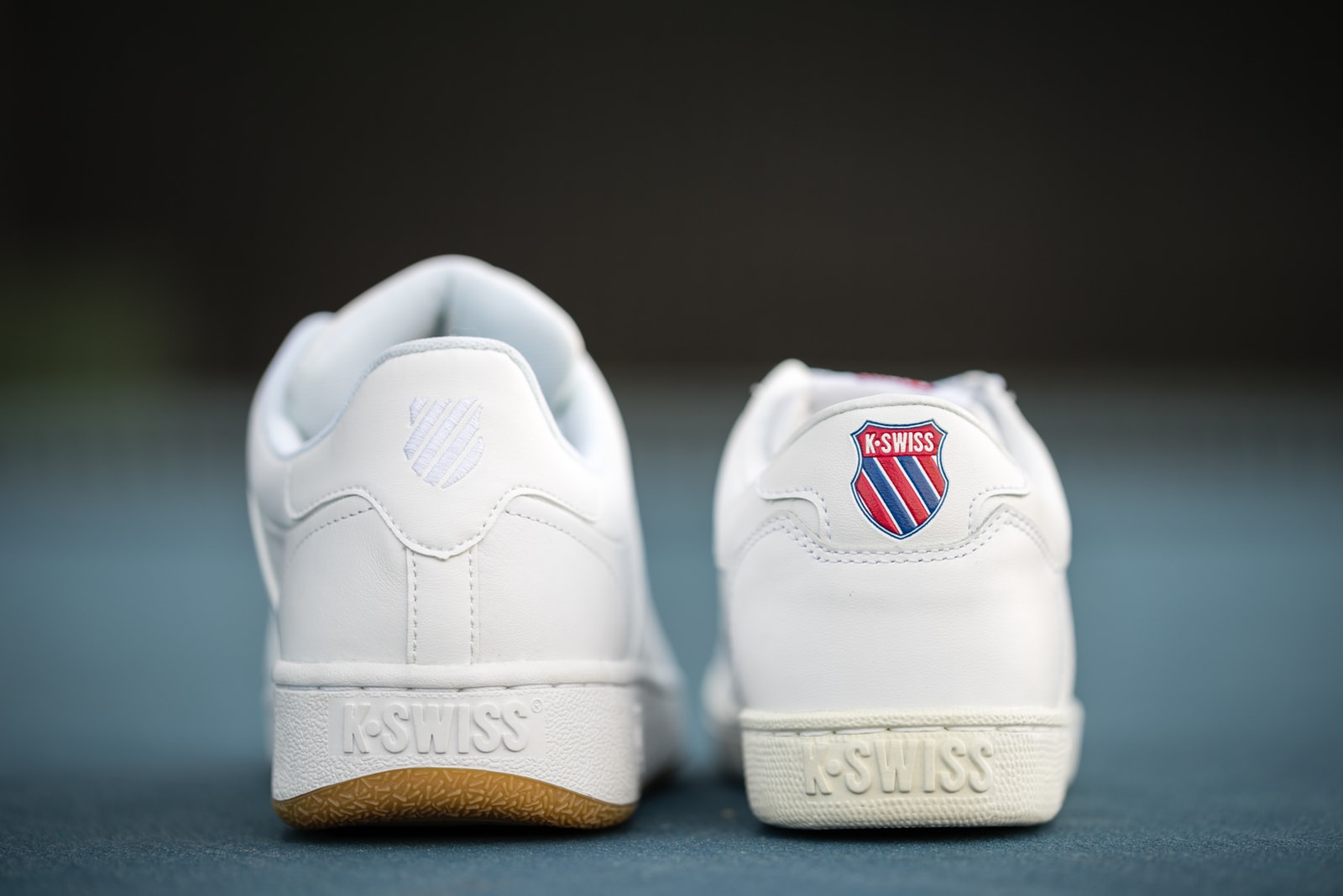 ---
How do you ensure consistency in communication whether through copy or visuals?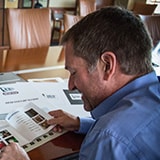 Chris Koch
We have a global brand standards guide that everyone in our organization follows in every market around the world. We also work very hard make sure all employees and partners know our brand pillars and message. It helps ensure we're all working with the same goals in mind.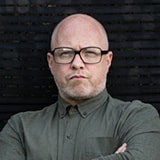 Barney Waters
The position has to be simple, so it can be translated into consistent communications around the world by lots of different people. For example, ours is Heritage American Tennis. It's a mistake to think the consumer cares as much about your brand as you do. They may spend 2 seconds of their day thinking about you, so you have to nail it in the fewest words possible, and be relentlessly consistent.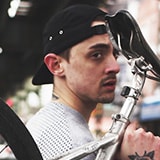 Mike Cherman
Luckily since we are a small brand, there are only a few cooks in the kitchen. It's one thing that I know I have to really appreciate now as one day it might change, and I won't be able to control everything 100%. As a small company, you can control your copy, visuals, design and execution from start to finish. It can be very hard sometimes though when working with different brands, retailers and outside entities who are representing your company. I love walking into a store where a sales associate is enthusiastic to tell you the ICNY story. They're excited and fully understand the brand, our mission and its purpose. Sometimes the story hasn't reached the end user yet, and they won't find the meaning in our product.
We're constantly pushing out our image via social media in the form of different photo shoots, guiding the consumer into how you should be wearing our product, as well as continuously sharing with our audience who else is wearing the clothes, and why. The more we can shape the image of the brand and how it's worn and interacted with, we can better help our potential consumer base understand what the brand is about.
---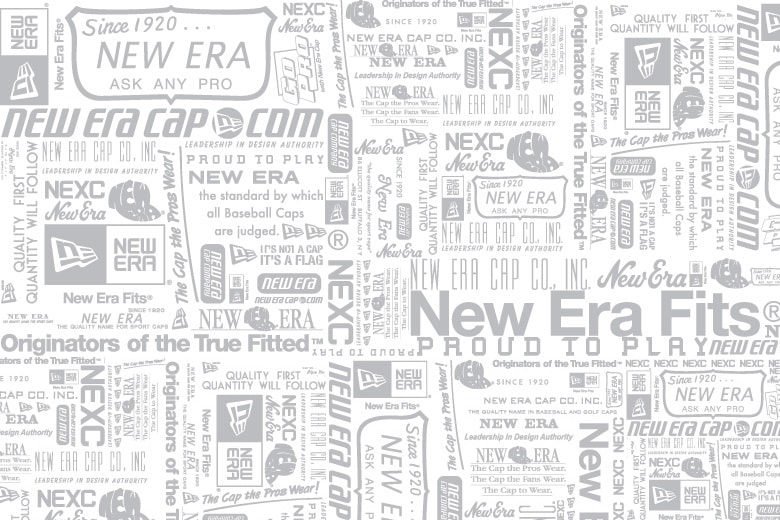 ---
What are some considerations you took into account before deciding on your branding?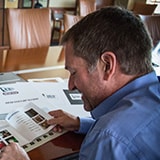 Chris Koch
True Branding was something that I introduced to the company in the early 1990s. For decades, we were a small family-owned and operated as a manufacturer. We had a few logos that we used, and they changed a bit over time but we didn't make a conscious effort to become a consumer-recognized brand name until the '90s. We were motivated by our competitors to start owning our work and protecting our name. Many of the early logos were designed by family members. The most 'famous' is what we call 'the bug logo.' It was designed by my mother and is still occasionally utilized as a retro logo. (reference note: the work mark of New Era shaped into that of a baseball cap)
When we got serious about branding, we had an outside marketing agency help us and we did a lot of research. We noticed there was a big disconnect between the flag logo, the New Era name, and the concept of the 59FIFTY cap style which of course, is our marquee product. That's when we developed the 'lock up' logo we utilize today. (reference note: box logo with the flag and the work mark New Era)
When looking at something like semiotics, things like color have a lot to do with it as well. For a period, our brand logo color was bright blue. Blue represents truth, honestly and loyalty but is also the color of the sky where you would see a flag. After a few years of blue, we realized blue was difficult color for us to integrate into partner marketing materials because our blue was not easy to match. The current black and white logo not only allowed us more seamless integration but overall it has a sleeker look and feel.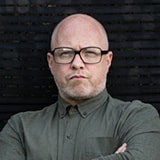 Barney Waters
What are the brand's roots? What's the brand's purpose? Then make the elements of the ID align with that. Heritage American Tennis is our foundation. K-Swiss was founded in California in 1966 to make a performance tennis shoe, the K-Swiss Classic, so that brand foundation is authentic. Communicating our modern brand purpose is phase two, but you can't do the latter without first establishing the former. The original brand foundation and the modern brand purpose are the two big pieces of the puzzle.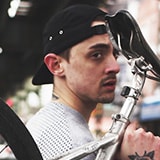 Mike Cherman
I wanted something that was truly disruptive and a name that would make sense instantly and make you think visibility and reflectivity. ICNY or (eye – see – new york) sounds out exactly as how we want to be described. We are a gritty New York City born on visibility and style. The bold, strong logo that we created to emphasize that works perfectly. I've worked with a number of different clients on their logo and constantly dealt with people who wanted something crazily detailed, which made it hard to read and receive. For ICNY we wanted something bold, simple and effective just like the products we make. Simple and to the point.
---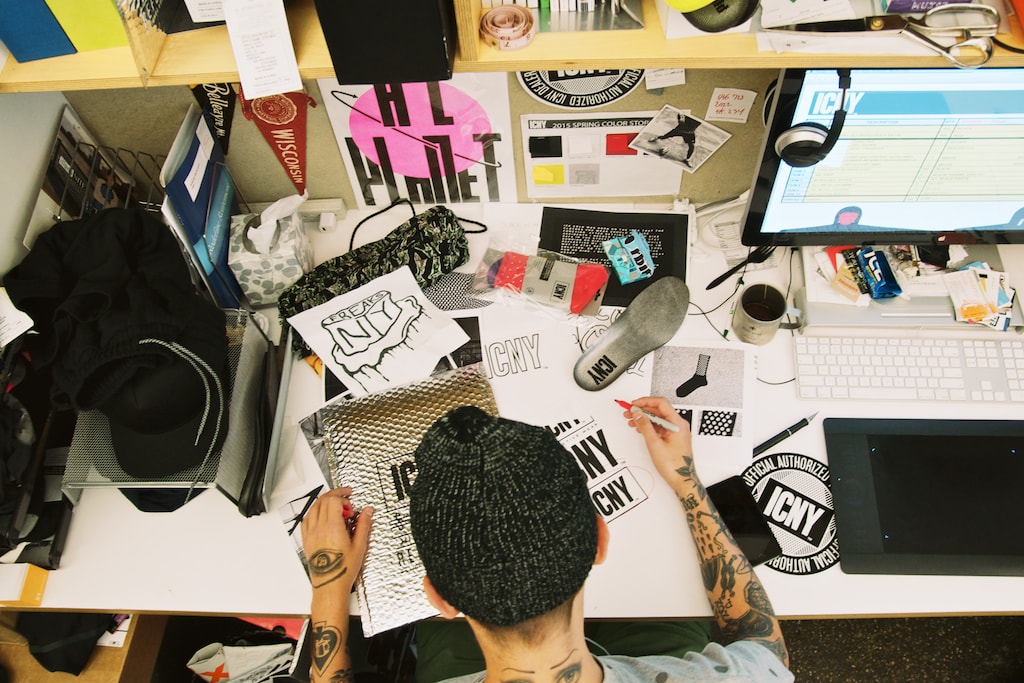 ---
Did you have any previous experiences to draw upon?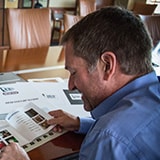 Chris Koch
New Era has a rich heritage. It's a fourth generation, family-owned business. I'm proud of that, so to me and many employees here it's personal. We have done a good job of building our brand since the 1990s and along the way we have learned from our mistakes. I believe that nothing is perfect and there is always room for improvement so every day we strive to get better.
Putting the flag (our branding) on the side of the cap was huge for us. It helped establish that symbol as an icon and cultural influence. We were the first to do something like that. Now it's very common practice in the headwear industry. We were also the first to include interior branding. Look on the inside of a cap and you'll see branding along the seams, we strategically added those elements. It's our attention to detail and small touches that sets us apart from our competition.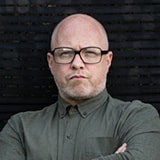 Barney Waters
Everyone has branding experience as we've been dealing with them our whole lives. For example, when I was young in England, you had to have Farah trousers. The little orange logo tab with an 'F' was less than a square centimeter, but said everything.  Then it was Pringle. We're 12 years old walking around in knitted V-neck sweaters designed for old men to go golfing. A lot of times it's not about the product. You could put a Supreme logo on a rotten cabbage at this point and there would be no shortage of buyers. It's about belonging to something.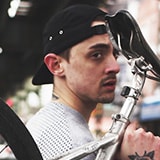 Mike Cherman
I spent 3.5 years working at Nike and felt what it was like being one cook in a kitchen of thousands and the many challenges that go with it. I've also been able to work with a number of freelance clients over years of living in New York. Those experiences helped me learn from my mistakes and see the things that didn't work in the design process, and made me instantly gravitate toward creating a logo mark for ICNY that is simple and strong.
---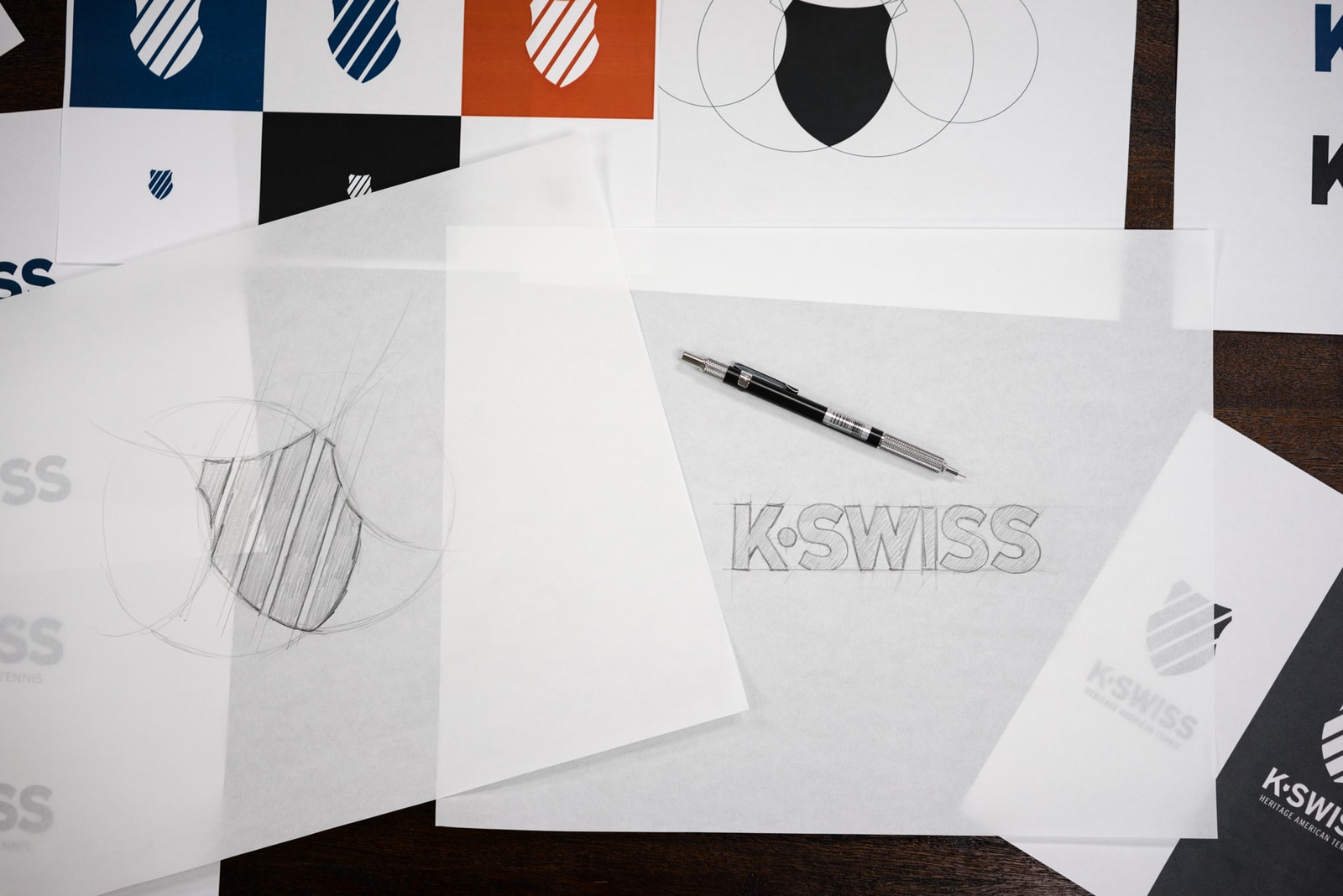 ---
What to you remained the most important element to consider?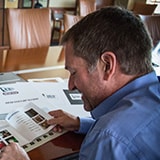 Chris Koch
As a global brand we pay close attention to trends not only here in the U.S., but around the world. Our brand in Japan or Brazil, is different than it in North America but at the core we are a U.S. sport brand. From a global standpoint, we're a part of many cultures like fashion, entertainment, streetwear and action sports, etc. Our products and branding need to work across multiple platforms while still being able to cater to specific markets.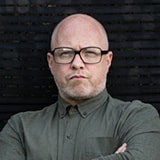 Barney Waters
I always look for differentiation. The world doesn't need a 15th running brand, and we're not going to sign a C-list rapper to a shoe deal. K-Swiss has to find new territory and not follow everyone else's formula. We'll be announcing that brand platform soon, so watch this space.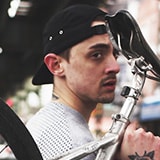 Mike Cherman
The most important element to always consider is to do what YOU believe in. If you don't believe in it, then you won't create something great. The reason I had to remove myself from the freelance world is that I truly didn't find happiness in what I was creating because I was constantly doing it for something else. ICNY is 100% my passion and aspirations. The brand came out of necessity in my life, and before discovering ICNY, I had not found that type of meaning in my life in art and design. Don't get me wrong I love creating and making art, but if I'm going to design for a living, it better make me happy and spark that fire in my heart and mind.
---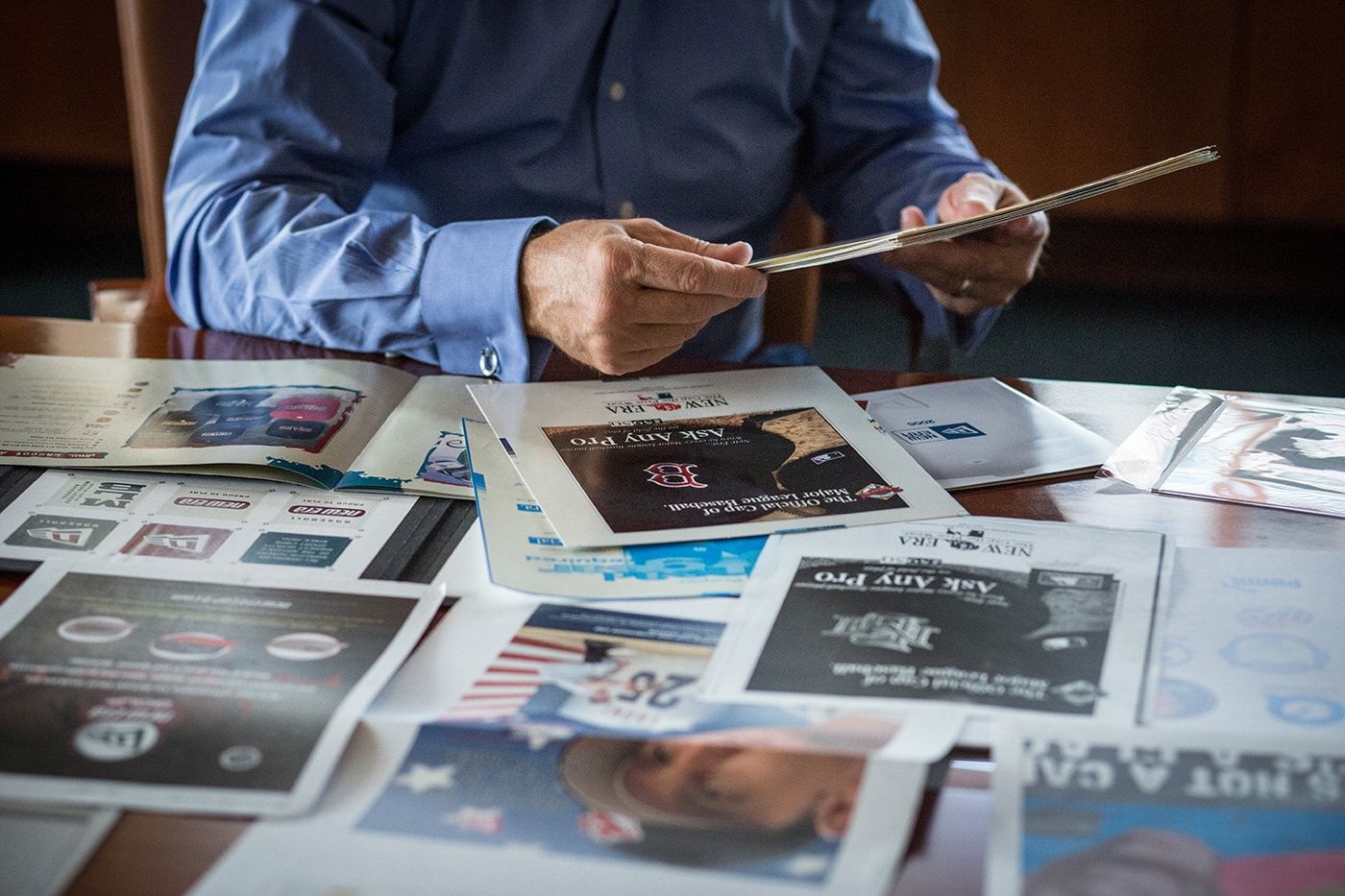 ---
What did you actively seek to avoid?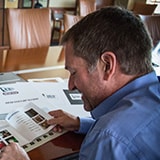 Chris Koch
Misuse of our branding. When/if we allow more creative liberties with the interpretation of our branding there comes the risk of confusing the consumer. You always need brand integrity to come first as you are building a brand. We need to make sure we're consistent in the marketplace on a global scale. We're also careful about who we do collaborations with. We want to partner with people and brands that will elevate the New Era brand.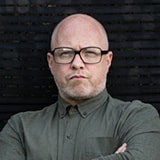 Barney Waters
Complication. Temporary emotions. Trademark infringement! Also, we wanted to avoid chasing the market, as that's building a brand on sand. We're a tennis brand, period. If high-end basketball shoes are selling, we're not going to chase that. We are who we are, and who we have been since 1966. Court style is what we do best, and we're staying in our lane.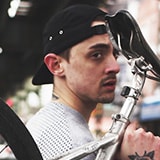 Mike Cherman
I am constantly seeking to avoid the stigma that I'm just another "streetwear" brand living within a trend. You may see every brand and their mother making a reflective piece. Some are pretty amazing, but remember that most will do it for a season or two and then drop it. The point is that everyone doesn't want to miss the boat with a trend and they will come and go.
We make our clothes for a true purpose and function and for that exact reason, we are not going anywhere. We are far from what is considered the norm and the reason we have come on the scene so quickly is that there are so few brands these days with true purpose and reason for existing. I am only learning more each day, and the brand can only get better and improve because of it. I'm trying to avoid people seeing what I did on day 1 and have that be the image stuck in their mind forever. I want you, the consumer to see how we've grown and developed. Appreciate and understand our core values and goals and we welcome you along with us for the ride.