Vault by Vans 10-Year Anniversary Celebration and Collection Retrospective
This past weekend, Vans celebrated the 10-year anniversary of its premium Vault collection. A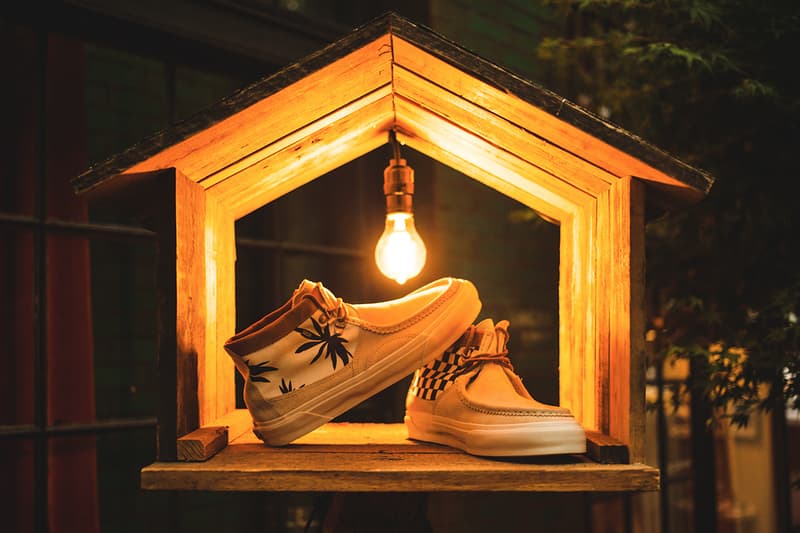 1 of 9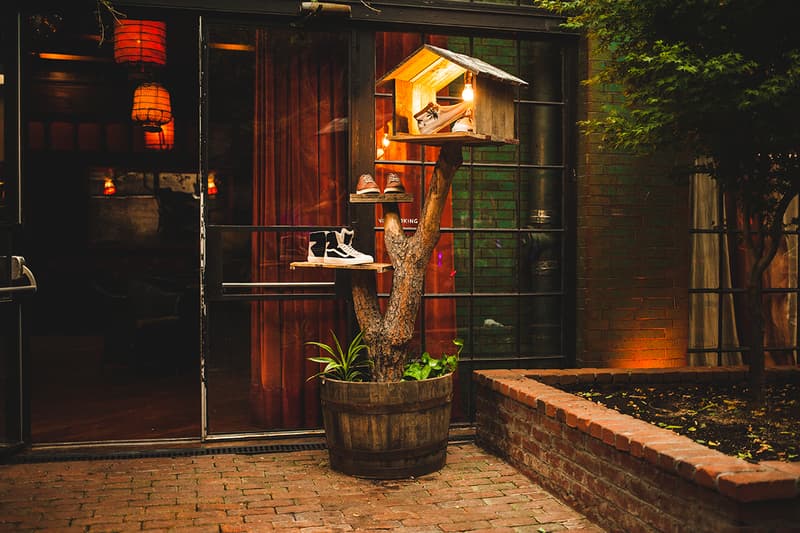 2 of 9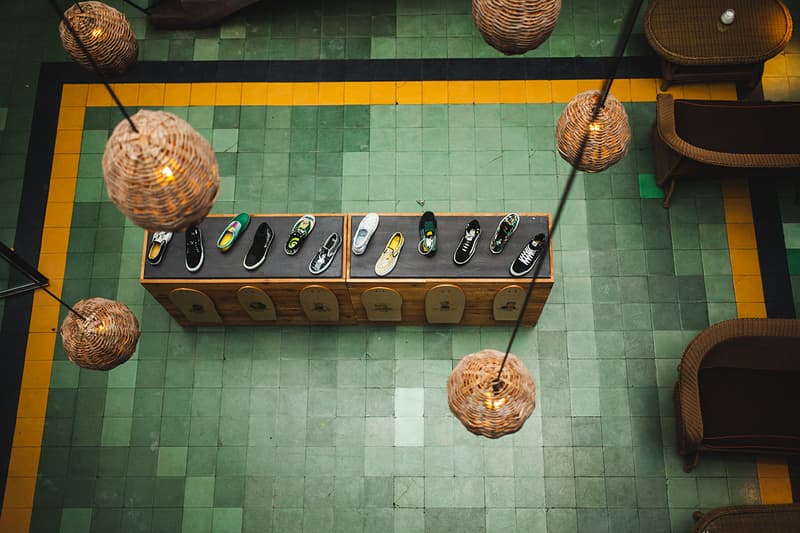 3 of 9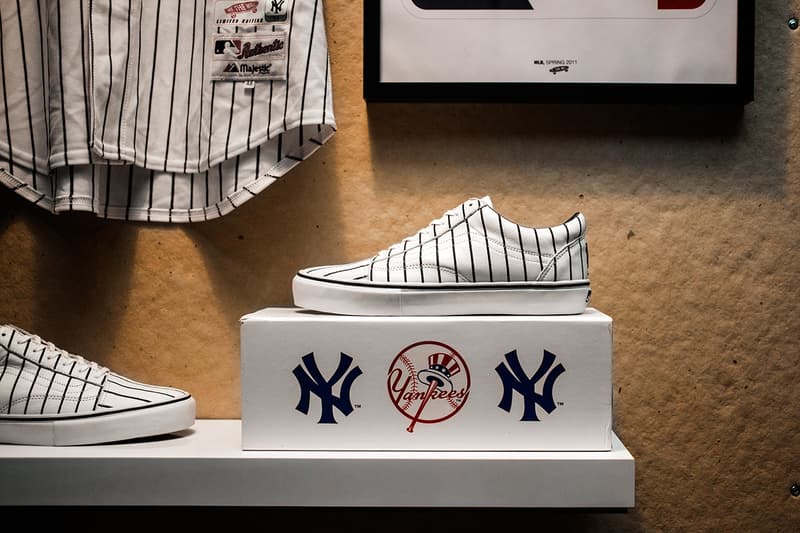 4 of 9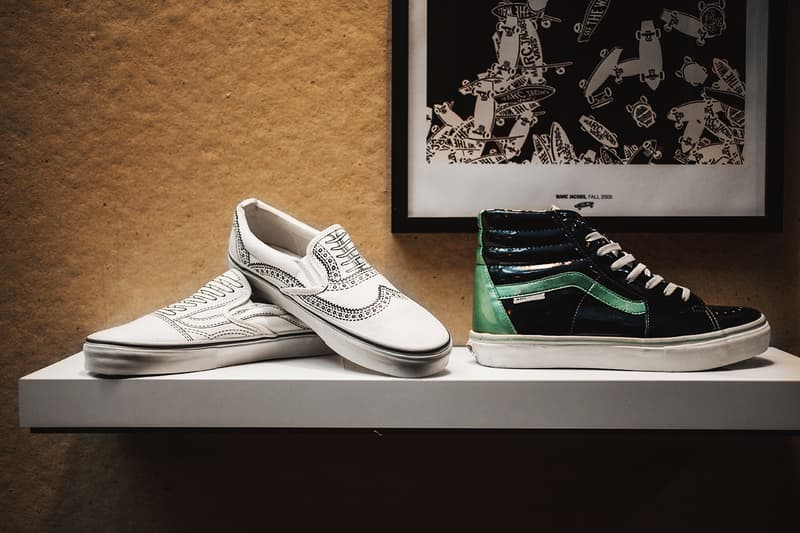 5 of 9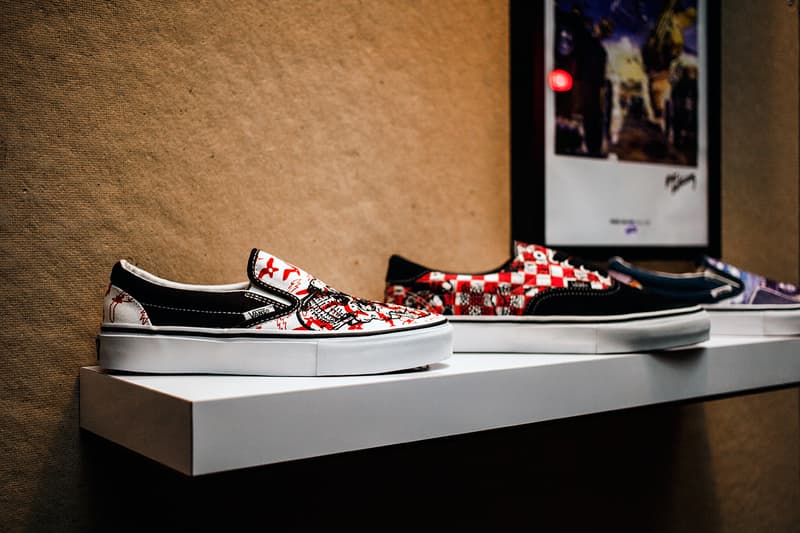 6 of 9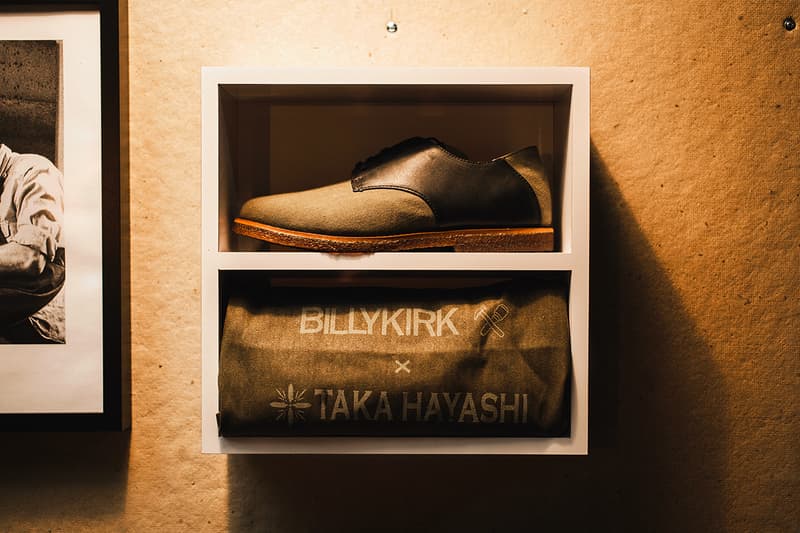 7 of 9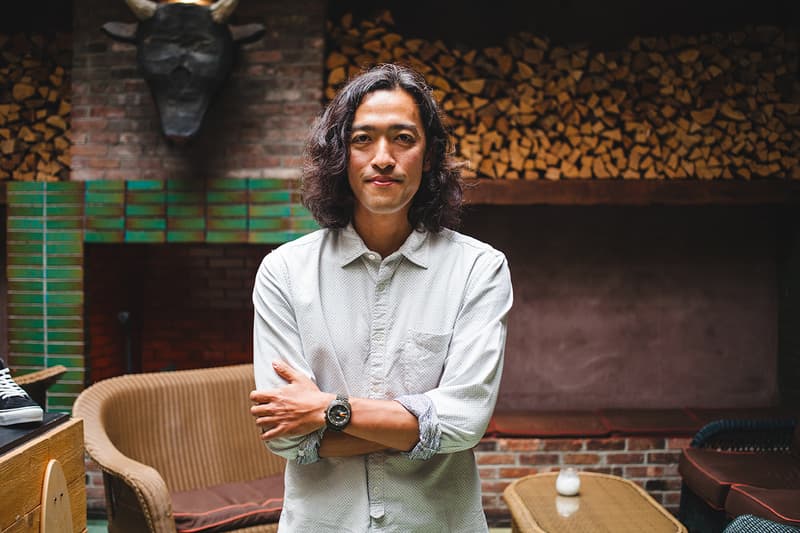 8 of 9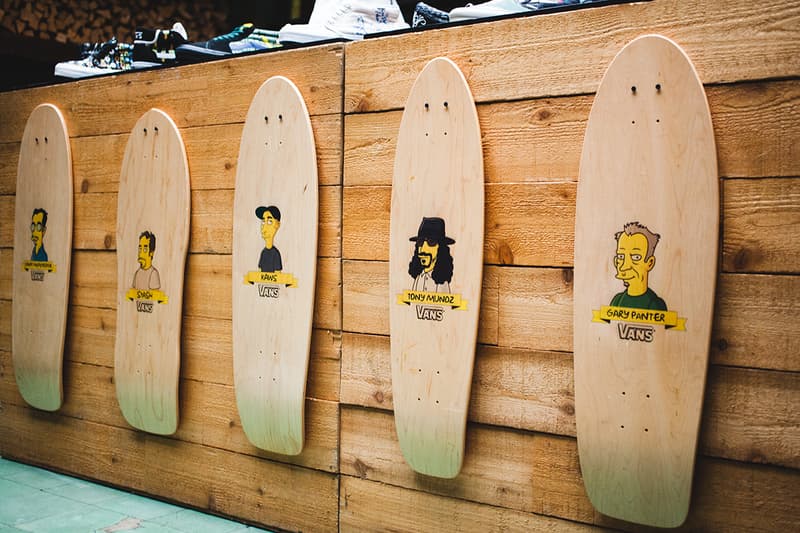 9 of 9
This past weekend, Vans celebrated the 10-year anniversary of its premium Vault collection. A category within the extensive Vans pantheon, the Vault tier was started in 2003 with the intention of elevating the Vault Classics through a heavy influence of modern street fashion, art, music, and a rich heritage of skateboarding and surf. Offering a retrospective glimpse into the past models, projects and collaborative projects, the event was hosted at The Park in New York City. The event also featured DJ sets by Vito and Druzzi (The Rapture), Ernest Greene (Washed Out), and a live performance by M. Ward. The capacity crowd also saw attendance from longtime Vans collaborator, Taka Hayashi as well as Vans Director of Lifestyle Footwear, Steve Mills. We had the opportunity to sit down with Mills for a brief interview in which he discusses the origins of the Vault collection, the challenges throughout the past decade, as well as his thoughts on the influence of Vault upon the broader sneaker landscape.
---
An introduction to Vans Vault…
How long have you been with Vans and what exactly do you do for the company?
I've been at Vans for what will be 14 years this October. When I first went to Vans after my time at Nike, I covered everything — I initially started in skate before taking over snowboarding and then I even spent some time focusing on outdoor when Vans tried that.
You've obviously been around Vans for some time now, and you were there at the beginnings of the Vault collection. What initially prompted the move towards creating Vault?
Well, I grew up wearing Nike and Vans — it was the only shoes I wore growing up. But, the fact was that 10 years ago, we couldn't even give Classics away. And the sneaker landscape has changed a lot in the last 10 years. I had the attitude at the time, that Vans had the authenticity and the models like the Authentic and Slip-On that had the potential to become as iconic as the other sneakers around like the Air Force 1's, Dunks, Gazelles, Superstars, et cetera. The unique thing about Vans was that we were coming at it from a skate and surf lens as opposed to everyone else who came from a sport lens.
At the time we were selling $40-$50 sneakers, but I knew that we could compete within the $80, $90, $100 or more sneaker range. I knew that what we needed to do was open up the best accounts in the world and do some limited production that would set the bar for the Vans Classics line and everything else would trickle down. While, from the business side, Vans Classic is really our bread and butter, the Vault intention has also been to sort of kick-start all the other categories, and if you look through the past 10 years, I think it has done exactly that. And the success of Vault has given us even further latitude to do whatever we want throughout the years.
Was there any resistance to the idea of creating Vault 10 years ago?
I wouldn't say there was any resistance, but there was definitely people who were a bit concerned if we had the ability to sell higher-priced sneakers. And then, also, there was some sourcing concerns as well — could we even source premium materials out of Italy? Things like that. But, we've always had a core following for Vans. A lot of it was more underground, but once we started making plays within some of the better shops and boutiques around the world, people started supporting.
"The unique thing about Vans was that we were coming at it from a skate and surf lens as opposed to everyone else who came from a sport lens."
Steve Mills speaks about how Vault started
---
The Challenges and the influence…
What were some of the challenges over the past decade?
One of the things we set out to do was to never advertise the category. It was all supposed to be focused on people who knew about what we were doing. Things like product placement and editorial were supposed to drive it. We promised that we wouldn't open this up to everybody. We promised that our production runs would be small. Our average production run with Vault is anywhere from 500 pairs to 1,500 pairs — which is tiny. And then we'll even do some projects like the Simpsons stuff where we only make 100 pairs of each model. And we still do stuff like that and we're being adopted by people. Marc Jacobs came to us to do a project, as well as Kenzo to do four projects.
The real challenge is more on keeping our promise, because we could very easily open up distribution. But, we're not going to do that. We have no plans to ever do that.
How do the collaborative projects, like the Marc Jacobs and Kenzo stuff, originate?
You know, in the beginning, we were begging people. And then after a few years, we were having to say no to people.
As far as Marc Jacobs and Kenzo, both of those guys came to us. And all of the projects we do are extremely organic. We don't pay out to do projects, Marc Jacobs came to us because he understood the brand. With Kenzo, Humberto Leon grew up in Southern California, he's always been a huge fan of Vans and once he and Carol became the Creative Directors, they said they really want to work with with us. We don't really pay people for these projects, and in my eyes, that is what a true partnership is. It's something that is beneficial to both people.
How has the Vault collection influenced the other Vans categories?
Initially, Vault was really positioned to kick start the Classics tier. And if you look at a decade ago to know, it's done just that. Our Classics business is off the charts and we've done that with no new distribution. The DNA of the brand is really those five silhouettes: Authentics, Eras, Old Skools, Slip-Ons and Sk8-Hi's.
"The real challenge is more on keeping our promise, because we could very easily open up distribution. But, we're not going to do that. We have no plans to ever do that."
Steve Mills speaks about the challenges over the past decade
---
The impact of Taka Hayashi…
When you guys work with people like Taka Hayashi, and you're venturing out from the core models, is there ever a time when you feel as if the DNA of Vans is being compromised or you have to scale things back at all?
With Taka, we've allowed him the freedom to really think outside the box. But, everything he starts with is grounded in one of those four or five models. You have to kind of walk the line between what represents Vans and what represents Taka. Because, at the end of the day, Taka is an artist. And you can't put creative shackles on somebody like that or a project like this. We've had to do some dialing back because we couldn't figure out how to build certain things, but we pretty much want him to run with it.
With the Taka Hayashi projects, his capsule is highly saught-after. But, you also have to understand that distribution is extremely limited, and the materials he's choosing are really premium. It's really expensive stuff. But, Taka can follow trends. For example with the Derby or the Akat, it's something that is just kind of flipped in a way but it still has a lot of Vans DNA, it still represents Taka, but it also pushes the limits a bit. And he can do that without jeopardizing what we stand for.
You referenced guys like Nike and adidas who have had a big impact on sneaker culture. Looking back now at the past 10 years, do you think that Vault has had a big impact on the sneaker culture?
Yeah, I do. The only difference between us and Nike in my opinion, is that Nike has gone really mass. And they do so many special projects. Whereas, our stuff is pretty controlled. And I think that we've had an impact on sneaker culture, in a different, but much more meaningful way because there is less product out there. But, that's what we want. We want this thing to stay small and we don't want it to grow big. We think that sometimes less is more. And I think we've been able to really affect the perception of the brand in the consumer's eye and the sneakerhead's eye via much smaller, more special projects.
"You have to kind of walk the line between what represents Vans and what represents Taka. Because, at the end of the day, Taka is an artist. And you can't put creative shackles on somebody like that or a project like this."
Steve Mills speaks about working with Taka Hayashi