The HYPEBEAST Review: Nixon The Blaster
With progressive technology and style at its core, Nixon prides itself in crafting quality and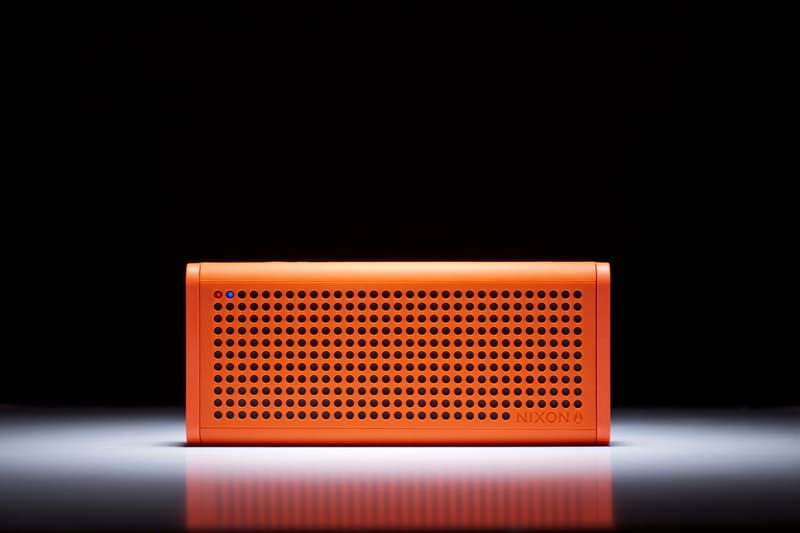 1 of 10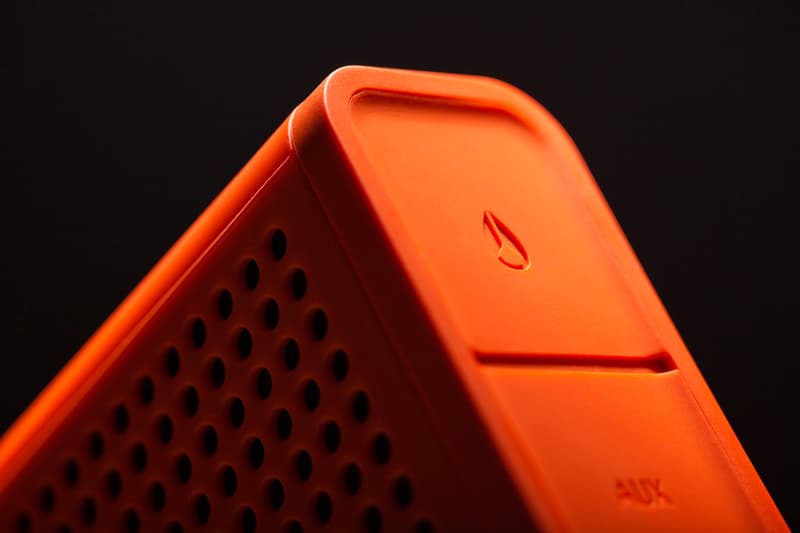 2 of 10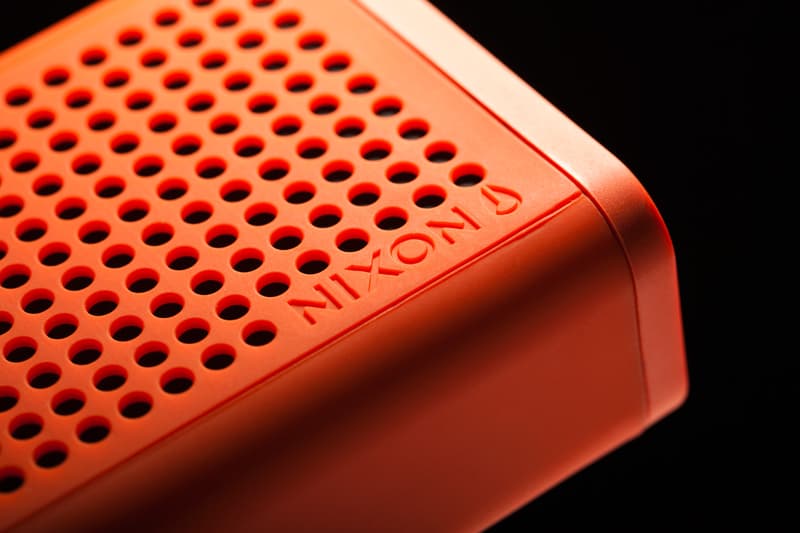 3 of 10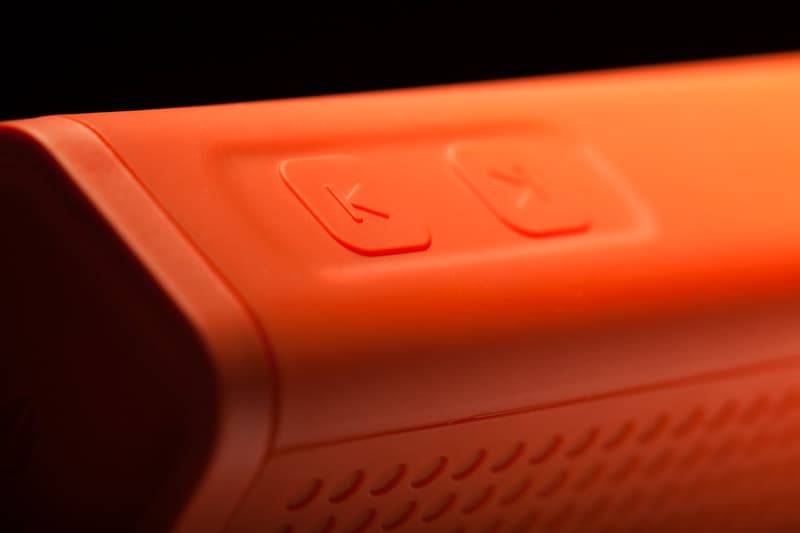 4 of 10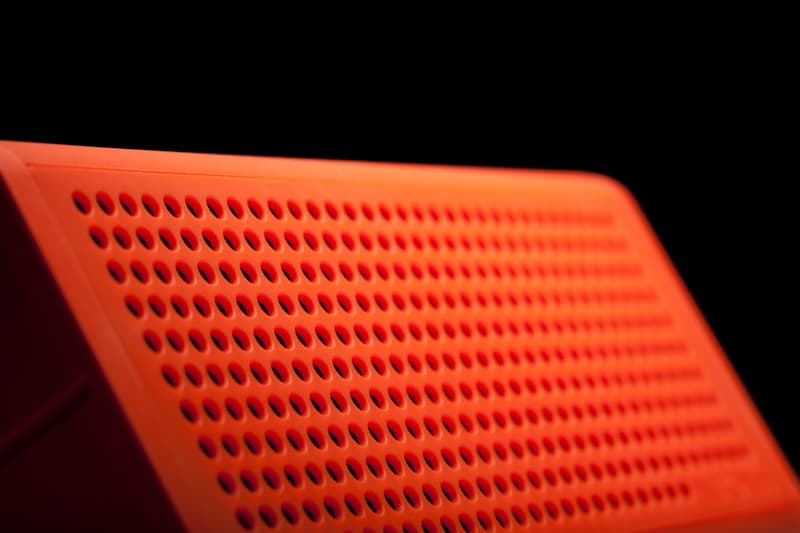 5 of 10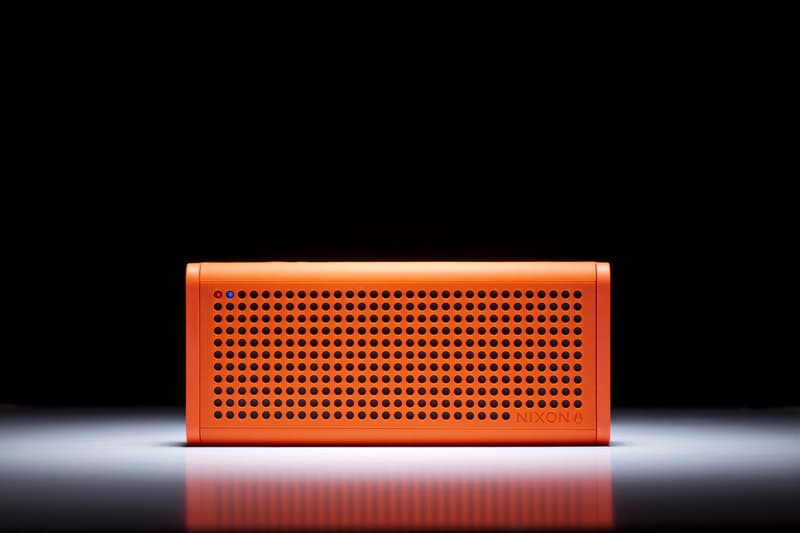 6 of 10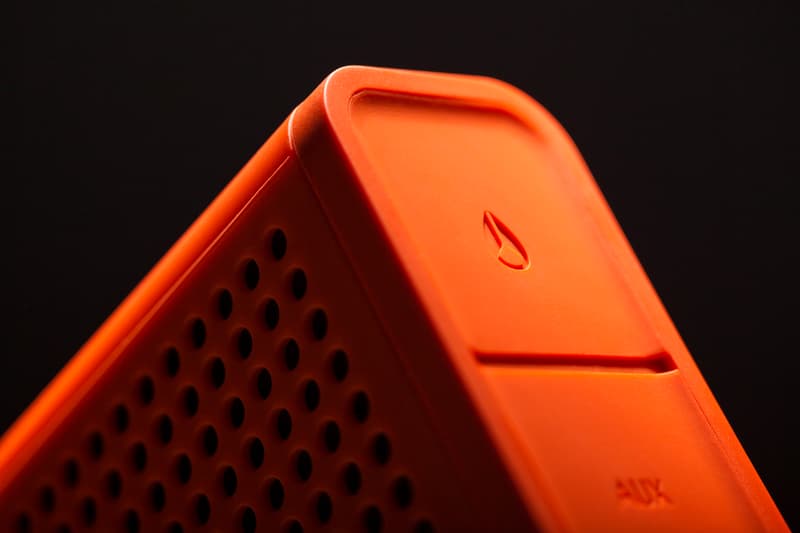 7 of 10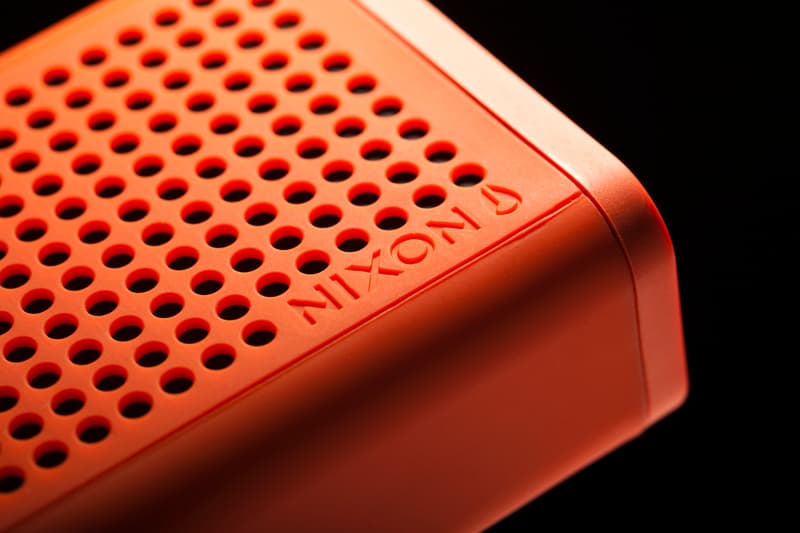 8 of 10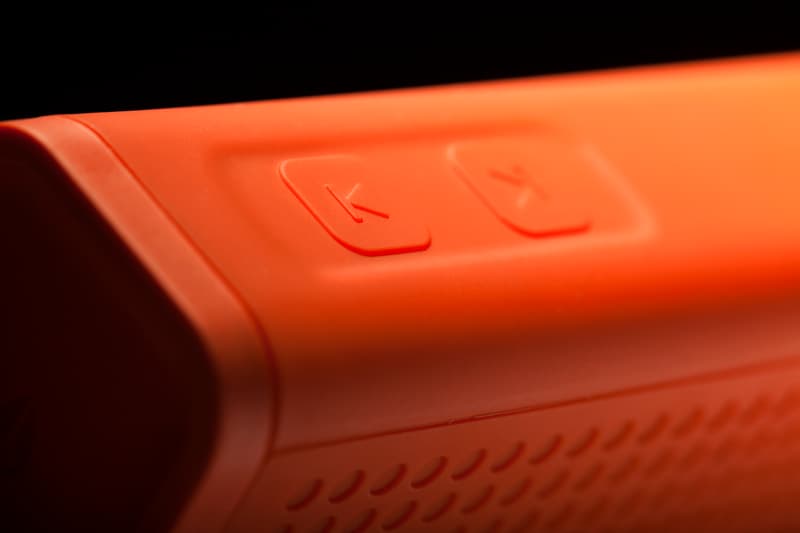 9 of 10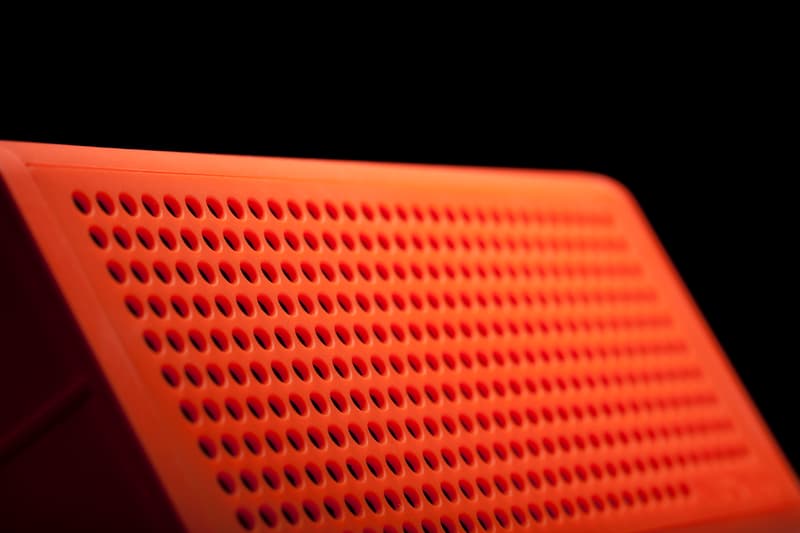 10 of 10
With progressive technology and style at its core, Nixon prides itself in crafting quality and aesthetically pleasing products over time-keeping and most recently audio. The American imprint's watch collection has harnessed a loyal following for enthusiasts looking to add riffs of sophistication to their dress, and its more recent foray into headphones and portable sound systems echoes Nixon's clean-cut motifs.
The brand's expertise in crafting utilitarian lifestyle accessories became even more evident when it seized opportunities in the electronics industry, further exercising its inventiveness with portable listening devices. Forward thinking and immensely relevant to their active audience, Nixon's tech selection doesn't forgo seamless design for functionality. Its latest endeavor perhaps best represents the brand's industrious workings in a nutshell. Titled The Blaster, Nixon provides a shock-and-water-resistant wireless speaker with portability and adaptability in mind – a sonic companion for the adventures ahead.
---
An Initial Look…
Measuring out to 21.85 x 9.5 x 4.5 cm, the rectangle silhouette is designed as a compact boom box. Neatly packaged with no extra embellishments or unnecessary inserts, the top of The Blaster's speaker features volume and track selection buttons, while the left rear features the power button and USB input for charging.  The right rear has the Synch button with an AUX input to back up the wireless option.
The Blaster weighs slightly over 100 grams, but the power output of three watts RMS allows for more punch and ultra-low distortion. This aptly echoes Nixon's motto: "Bigger, Better, Louder."
Other noticeable assertion includes the durable rubber sleeves for the ABS body. Covering the speakers with a water and its sand resistant grill, a soft-silicon sleeve adds extra protection, supporting Nixon's active on-the-go lifestyle. Priced at $150 USD, The Blaster pricing is suitable considering the enhanced application and digital factors compared to other contemporaries like beats by dre's beats pill ($230 USD),) and the Jawbone The Big Jambox ($300 USD).
Bluetooth Wireless…
Among the main features of The Blaster, the finest aspect has to be its wireless Bluetooth system. The Blaster can be connected to most smartphones and notebook computers with a wireless range of 10 meters. Users can therefore switch between songs during a volleyball session on the beach or a workout in the gym without going back and forth between the speakers or worrying about tripping over wires.
With no interference, the transition between songs is as smooth as clicking through your player on a smartphone or computer. The Blaster is also be used as the remote and tracks can be skipped from the device itself. The activation is user-friendly, without demanding knobs and tuners. Users can get things going simply by holding the power button down for two seconds. They then hold the sync button for two seconds to activate the Bluetooth discoverable mode, and locate the device and sync. This straightforward design allows users, tech-savvy or not, to share their music without stress.
Portability…
With the understanding that athletes would like to continue their carefree spirit after a day on the beach, snow slope or skatepark, The Blaster can suffice 10-12 hours of continuous play, allowing continuation of the adventure or kick back at a party, blaring music uninterrupted till the late evening. Packing a howitzer into a compact profile, The Blaster maximizes decibels into a minimal space. It weighs only 525 grams (think a can and a half of soda) making this speaker easily portable without weighing down your baggage.
The Blaster is a modern vehicle that's compatible with smartphones and computers, and for those without Bluetooth on their device, its AUX input and cable allows you to play music manually, making it usable for all devices. While its USB chargeable cable allows The Blaster to charge from a computer, you can bring along an AC/DC adapter instead of your laptop when the juice is running low. Having said that, its half-a-day battery span will rarely leave you stranded.
Multi-purpose…
At HYPEBEAST HQ we've also enjoyed the wireless system during lunchtime hangouts and studio work, with different colleagues sharing their playlists via various devices without having to move. With the convenience of using the volume and playback button on your remote device, The Blaster harnesses modern technology and offers adaptable ways to enhance your listening pleasure. While it is predominantly a speaker sound-system, the integrated microphone allows hand-free wireless voice calls on most smartphones. Its strong output power, frequency response and far-reaching radius permits clear conversations across wide spaces. This is fitting for group calls or Skype meetings, since the enhanced stereo and volume can fill the room. Yet with the option of being able to use The Blaster as a call receiver and a sound system, it's important to turn off notifications when using the device since every sound and signal can be picked up when Bluetooth is connected.
The Wrap..
Having calculated all these factors, it's fair to say that Nixon's foray into trendy and functional goods has reached a new cornerstone, projecting sound like never before with big sounds from a compressed gadget. The Blaster stands strong compared to other Bluetooth-centric speakers like the Jawbone Jambox, who may share similar aspects with it's no cords, docks or hassle motifs but The Blaster's longer battery life-span, all-round protective coating and affordable price range spearheads its niche category with confidence. While The Blaster may not be too welcoming for those who aren't equipped with the latest technology, its slick interface and adaptable design mirrors the modern explorer synonymous to Nixon – hence the impediment is only a slight blunder Nixon's willing to take to cater to its dexterous audience.
With The Blaster, you can now accompany your adventures with your favorite playlist without feeling physically or metaphorically tied down. This new custom-built audio allows you to enjoy music as if you were in your own home, yet soundtrack your endeavors to the road-less-traveled. Finished in a selection of white, blue, red, green and black, The Blaster caters for a myriad of personalities, and hallmarks a new chapter in the relationship between music, action sports, and a boundless lifestyle. For more on The Blaster head over to Nixon's webpage.
"Forward thinking and immensely relevant to their active audience, Nixon's tech selection doesn't forgo seamless design for functionality. Its latest endeavor perhaps best represents the brand's industrious workings in a nutshell."
"The Blaster stands strong compared to other Bluetooth-centric speakers like the Jawbone Jambox, who may share similar aspects with it's no cords, docks or hassle motifs but The Blaster's longer battery life-span, all-round rubber coating and affordable price range spearheads its niche category with confidence."