New Balance Tennis with Milos Raonic
Canadian tennis sensation Milos Raonic is one of the more accomplished names of the tournament tour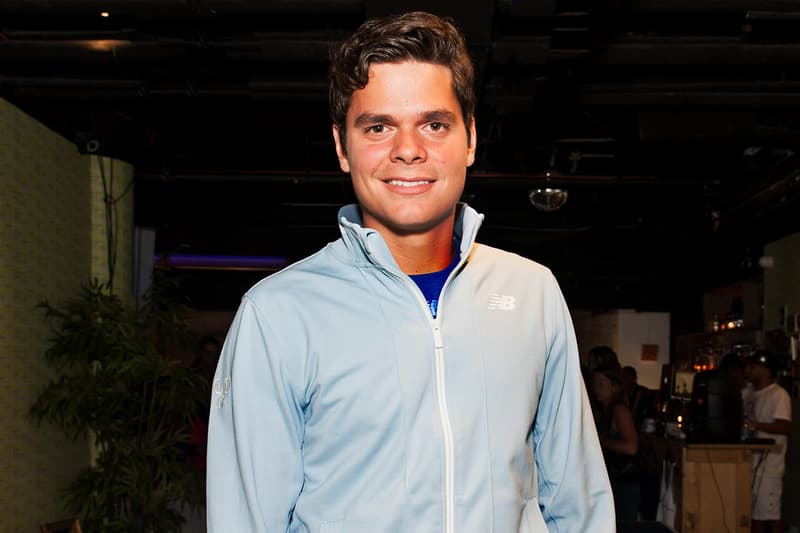 1 of 5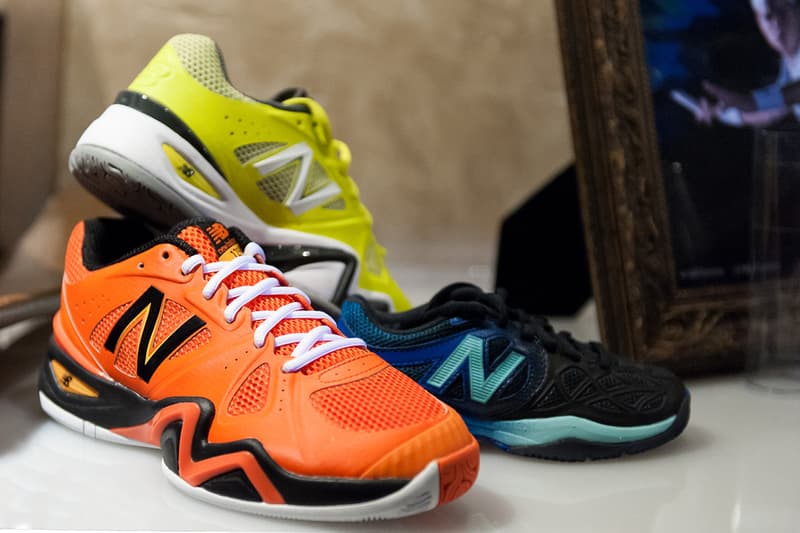 2 of 5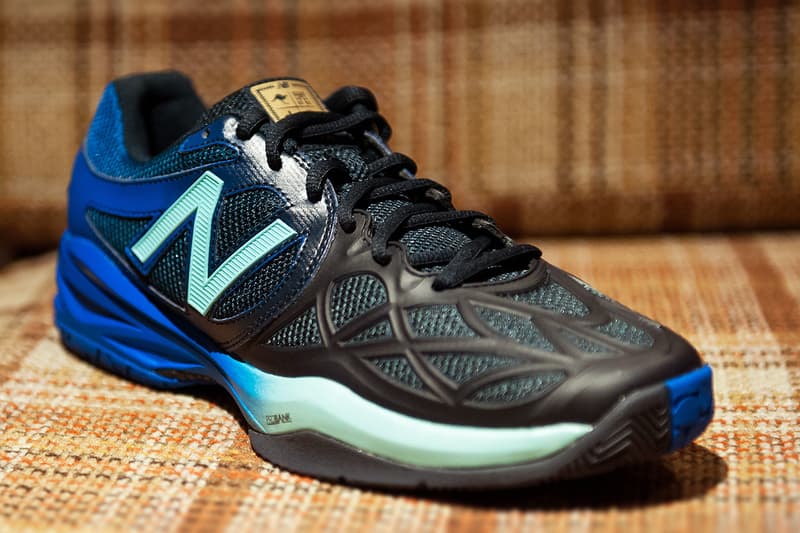 3 of 5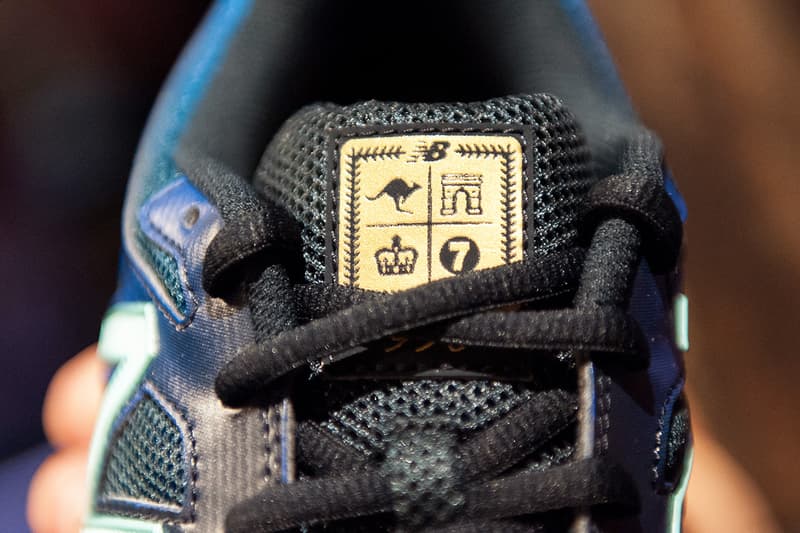 4 of 5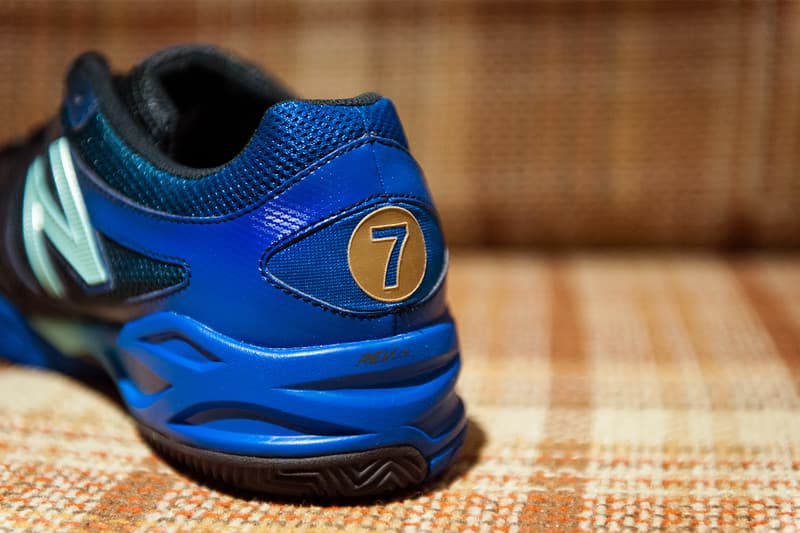 5 of 5
Canadian tennis sensation Milos Raonic is one of the more accomplished names of the tournament tour this year. After having won the 2011 SAP Open, he raised his world ranking from No. 102 to No. 37 virtually overnight, besting competition with perhaps double his experience and age. After all, Raonic is only 22. The ace specialist is the newest recruit to New Balance's tennis program, who has recently done well to support young prodigies in a vast array of disciplines. Here we got the opportunity to speak with Raonic at a recent New Balance Tennis launch about his new partnership, his training regimen, and powerful approach to tennis. Enjoy the interview below.
Could you please give us a quick intro for those who don't know who you are?
My name is Milos Raonic. I'm from Canada and I am a professional tennis player.
This partnership with New Balance is entirely new for you. Out of all the companies that support tennis, why is this one special and how does it fit with you.
I think for me the important thing obviously is that going into it, my opinion would be respected in a lot of ways in terms of design and how I was involved. It's something that i've made sure to be a part of when talking to the development team with. It's with a great company that is really trying to grow in the sport of tennis, and in many other ways has a lot of potential and a good structure behind it. To be a part of that with my growing career is pretty special.
Can you comment on your playing style. You are known for having a very strong serve and early scoring. How do you factor this into your game strategy.
I've built a lot of my career around my serve and it's definitely my biggest weapon and I try to play aggressive on top of that. It's something that not only allows my during my service game to create pressure for my opponents, but helps me on theirs because they feel that if they get behind and lose their serve to me I can sort of close out sets. This helps me in a lot of ways, so it just keeps putting a lot of pressure on my opponents which is a huge benefit.
Would you say you try and end matches quickly because of a strong serve?
I try to keep the points shorter. I don't think timewise, in a match, it ends up quicker, it's more like the first chance I have to be aggressive, even if it's not this serve, the first ball after I will try and close off points.
What's your diet and training regimen like?
Yeah, it's around 3 sessions of training a day, two hours each. Either two tennis one fitness or two fitness one tennis. So that ends up being around six hours on court or at the gym. Then it's around another two hours doing physiotherapy treatment. Diet-wise, I grew up eating a lot of meat, so I try and incorporate a lot more fish as I am a big fan of sushi. I am trying to cut down on processed carbs. Less on pasta and potatoes, occasional rice… this kind of thing. It's also making sure that I eat at the right time of day for the recovery process.
Being one of the top players to come out of Canada, is there ever any pressure fulfilling that role?
It's really what you make of it. I've always focused on myself and expected more from myself than other people, so this has always relieved that outside pressure. I focus less on things that I can't control. I can't really control what others have to say or think about me and I try to represent myself the best I can.
You're a very young athlete with an amazing career ahead of you. What can we expect in the future?
Hopefully a great tennis career and I've started my foundation, the "Milos Raonic Foundation," helping kids with physical disabilities with prosthetic limbs. This is going to be a big focus to grow along with my tennis career, so when my career is finished, I can continue to work towards something. There are tons of things I want to be involved in but I am just 22, so who knows what's going to happen every year. I am just trying to be the best in the world at tennis.
Awesome, any last words?
Thank you very much for having me.