LeBron James Talks Style, LeBron Retros and His Next Signature
LeBron James is a man whose energy seemingly knows no bounds. Wrapping up a season in which he won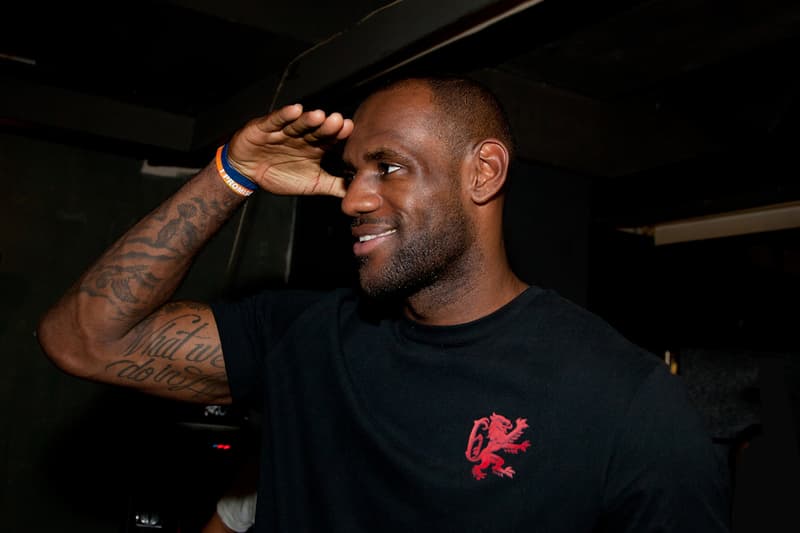 1 of 14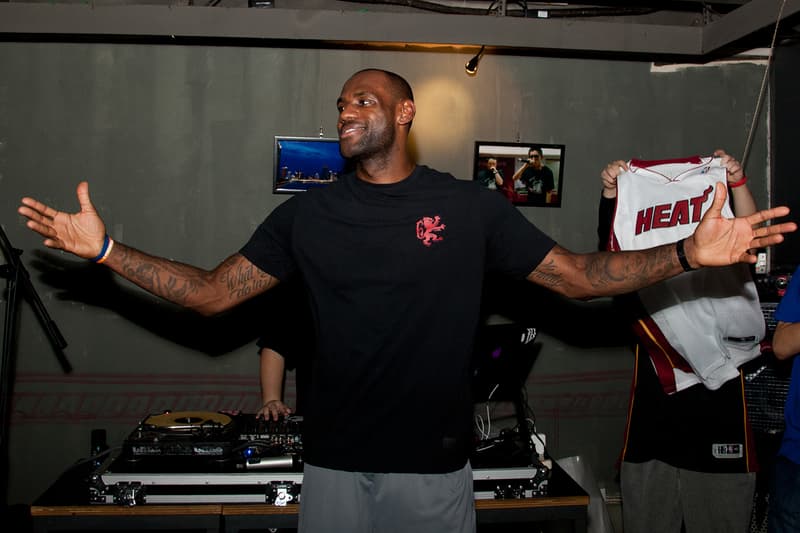 2 of 14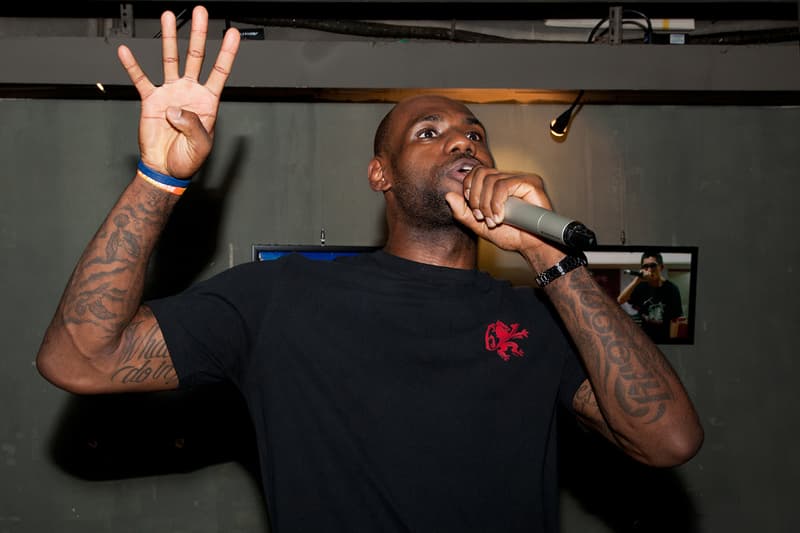 3 of 14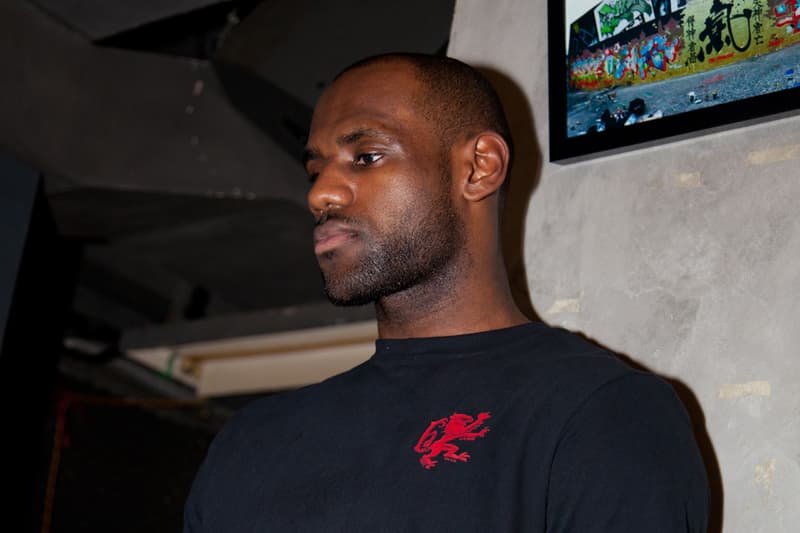 4 of 14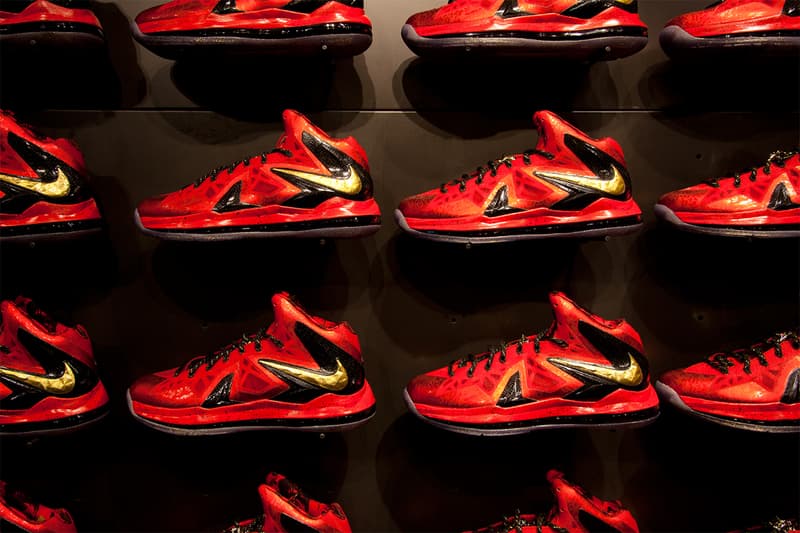 5 of 14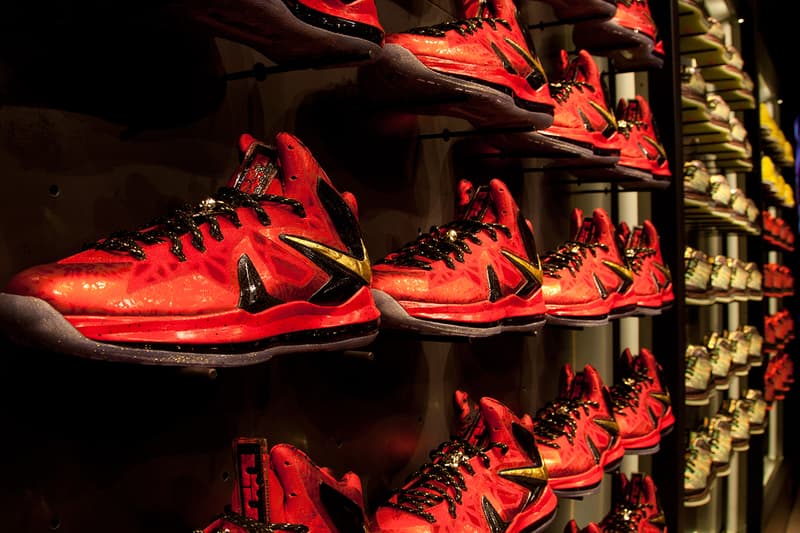 6 of 14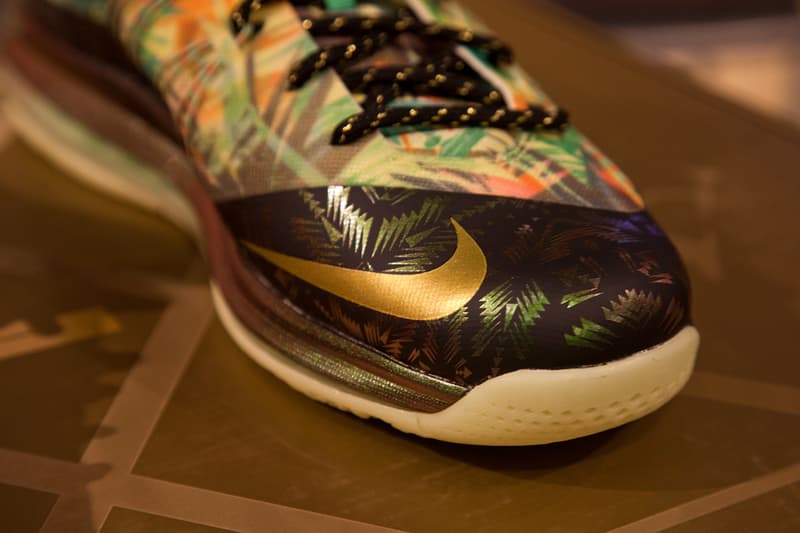 7 of 14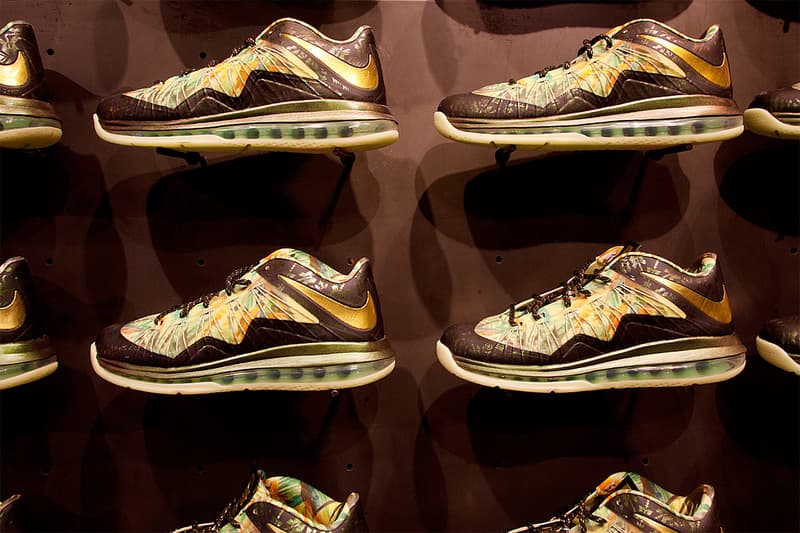 8 of 14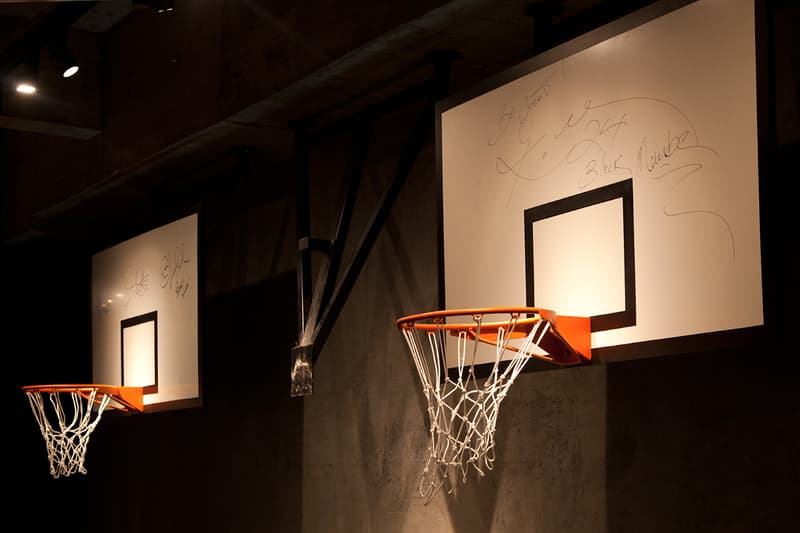 9 of 14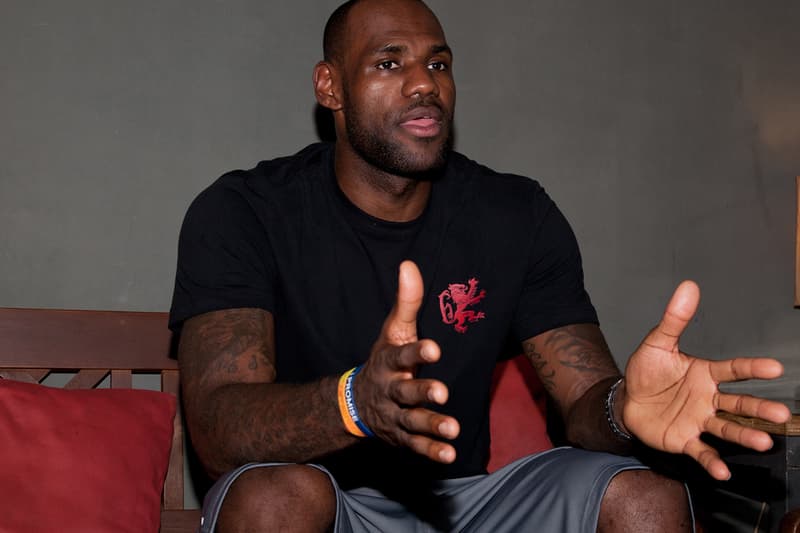 10 of 14
11 of 14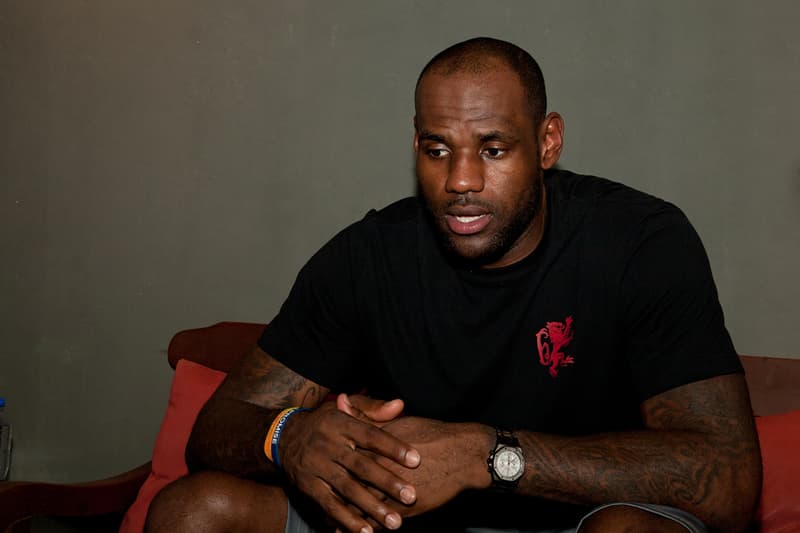 12 of 14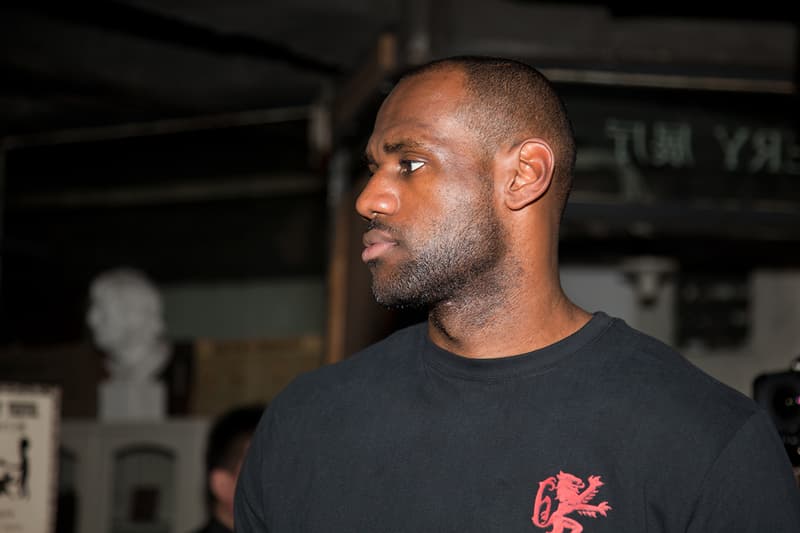 13 of 14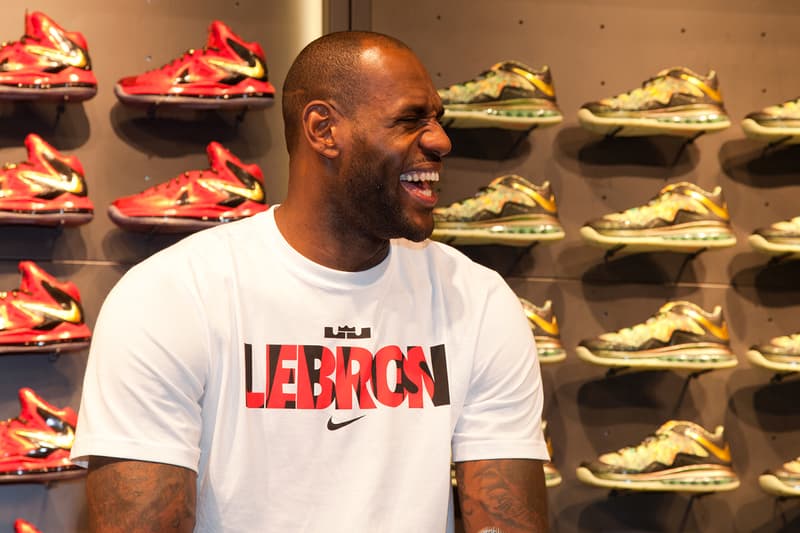 14 of 14
LeBron James is a man whose energy seemingly knows no bounds. Wrapping up a season in which he won his fourth regular season MVP award, his second straight NBA Finals Championship, and second straight Finals MVP award, LeBron took only the briefest of breaks before he took his show on the road, traveling through Asia to spread his love for the game and please his international fan base. His stops in China provided him an opportunity to connect with some of his more diehard fans while also unveiling the heavily anticipated LeBron X Championship Pack. We had an opportunity to sit down with James and discuss his plans for the summer, his upcoming signature shoe, and whether or not we might see some LeBron retros down the line. Check out the full piece below and stay tuned for more.
---
Plans for the summer, what he thinks of China & China's basketball culture…
You've just won your second NBA Championship, now you're here in China. What else do you have planned for the summer? Are you taking it easy or is it right back to work?
I'm all over the place man. Between here in China and doing basketball camps and things of that nature. I've got a wedding coming up so that's a big part of my schedule as well and you know, just getting my work done. Getting better in the gym so I can be better this season.
This isn't your first time in China. What do you think of the country?
I love it man. When I come here and see how passionate people are about sports and fashion in general, I think it's awesome. They're so passionate here and it's always good to come back.
How about China's basketball culture?
It just continues to grow. My first time over there was in 2004 or 2005, I believe. Every year that i've come back the game has gotten bigger and bigger. I think Yao (Ming) and you know, guys like Jeremy Lin have really helped that. They continue to be inspired by the game.
More about LEBRON 11, will it come in a low-top variant, other versions or colorways & about the LeBron "Iron Man 3" customs…
Your next signature shoe has been floating around online for a bit. Could you tell us a little bit about the shoe?
Yea, it's the LEBRON 11 now – it's crazy that we're at signature number 11 now. It's going to be the next best thing. We're always trying to find a way to re-energize the market and re-energize sneakerheads about the shoe game. I think this one right here is going to be the biggest one.
Will the LEBRON 11 come in a low-top variant?
Yea, I always do a version of the low. I did a X low, 8 low, 4 low, so you know, we always try to do lows. It's good for the summer times, good for people who don't always want to rock the mids. So we keep it going.
Will we see any lifestyle-specific versions or colorways?
Yea, we hope that we can always throw something out there that people don't really expect. Sometimes I'll wake up and I'm like "oh man" or I see a new movie like Batman or Iron Man or new cars that I like, and Nike has done a great job of being able to translate my vision or something I like into a shoe. Like the LeBronold Palmers, that was one of those too that nobody expected and now it's one of the hottest shoes out. We've also got the NSW 11 line too. I always do NSW wear as well for off-the-court stuff too.
Speaking of Iron Man, you have those LeBron X "Iron Man 3" customs by Mache. Do you think you might be rocking any more customs? Anything a little more outside the box?
You know what, I think he is unbelievable actually and maybe someday we can do a collaboration together where we can put out more and everybody can get a feel for them. I was the only one that received those Iron Man ones but it would be great if he and I can link up and do something that everybody can buy.
"It's the LEBRON 11 now – it's crazy that we're at signature number 11 now. It's going to be the next best thing. We're always trying to find a way to re-energize the market and re-energize sneakerheads about the shoe game."
LeBron James speaks about the new LEBRON 11
---
On the most important features in a shoe, lifestyle versions of performance basketball shoes & the Corks and Denims…
What are the most important features in a shoe for you?
Comfort, durability and weight. Oh, and obviously, style – you know, how they look. I feel like if I look good I'm going to play good and then how durable they are because I run and jump and cut so fast all the time that it has to be durable and comfortable.
Speaking of style, the last few years we've seen NBA players really upping their style game. How much of that do you think influences the fact that we're seeing more and more lifestyle versions of performance basketball shoes?
It's a big influence. To be able to rock your kicks on the court and off the court is a huge thing. For me, I'm one of those guys. Not only do I wear my signature shoe on the court, I also have a pair in my locker after the game that I wear off the court too. So I think it's very important. You're seeing so many different vibrant colorways now, guys wearing shoes that don't even go with their uniforms because they're hot and people are going to gravitate towards them. I think it's great where the shoe game is today.
Your line especially, really pushes it with the Corks and the Denims…
Yea, we try to. We want to continue to push the envelope and we've got great responses from all the sneakerheads and people that love shoes. Like you said, the Corks and Denims, we've done some unbelievable kicks – the What the LeBrons as well. We try to push the envelope as much as possible.
So we'll be seeing more of that to come?
Oh absolutely, absolutely.
How long he sees his shoe line going & if his early shoes will get retro-ed…
How long do you see your shoe line going? Do you see it having a life after your career?
I hope so! I would love to and hopefully I can continue to inspire the game of basketball and inspire the kids that come after me. If my shoe line can go on after I'm done playing basketball, that would be an even bigger dream come true for me. The fact that I'm in signature shoe number 11 for me, I've already surpassed anything I ever thought I'd do.
A lot of fans and shoe lovers are really into your early shoes. Do you think we might ever see those get retro-ed?
I don't know. I don't want to put that out there right now because we've got the LEBRON 11 coming out soon and I want the sneakerheads to worry about that one BUT that has crossed my mind a few times. I don't know when it's going to happen, I think at some point we may decide to do it but right now we're focused on the11. But I 'm still going to tell you this, I love when I see people wearing my throwback kicks. The Is, IIs, IVs, Vs, the Fruity Pebbles IVs, and the Wheat Is. I'm always thinking about it, it's in my head.
"Comfort, durability and weight. Oh, and obviously, style – you know, how they look. I feel like if I look good I'm going to play good and then how durable they are because I run and jump and cut so fast all the time that it has to be durable and comfortable."
LeBron James speaks about the most important features in a shoe