Yves Behar August Smart Lock
Swiss designer and entrepreneur Yves Béhar presents the August Smart Lock, an innovative and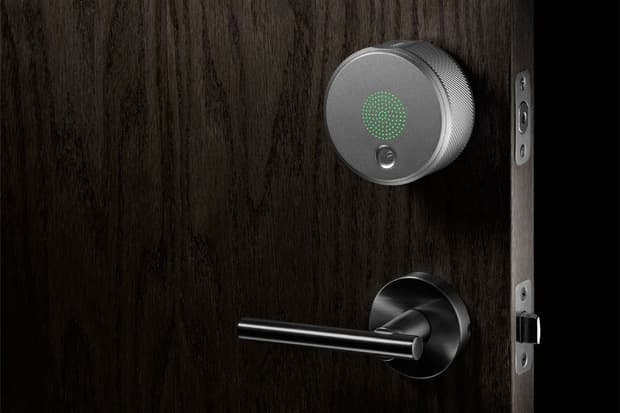 Swiss designer and entrepreneur Yves Béhar presents the August Smart Lock, an innovative and sharp-looking piece of smart home technology that allows you to control your locks using a smartphone app. How it works is that you install the device on the interior side of your door, which is still outfitted with the original deadbolt so that you can still get in using physical keys if necessary. However, where the app/locking device shines is the ability to send virtual keys through to guests, negating the cost, inconvenience and risk carried by duplicating physical keys.
Naturally, when dealing with something as important as home security while making it as convenient as the tap of a touchscreen, the app also includes additional features such as the ability to set a time limit for the virtual keys, to disable them, and to even log when your guests have used them. While this does help to ensure sharing entry to your home remains safe and convenient, not all users might be so keen to allow the AA-powered August Smart Lock to open up automatically when we — or rather our smartphone — gets close to the door and lock behind us once we've entered.
If you're interested in purchasing one, August is currently available for pre-order over at the brand's website.