Sprayground and Ron English Team Up On a New Collection of Backpacks
Sprayground and Ron English team up to see the launch of a new capsule of bags, collectively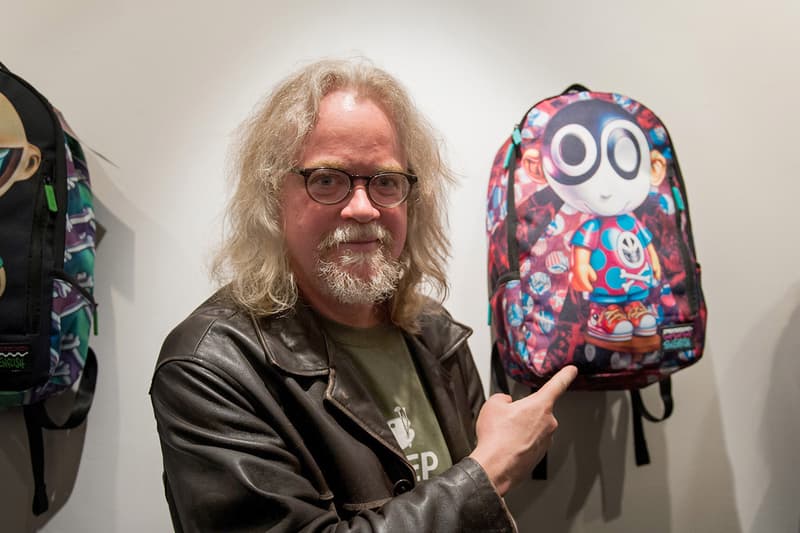 1 of 11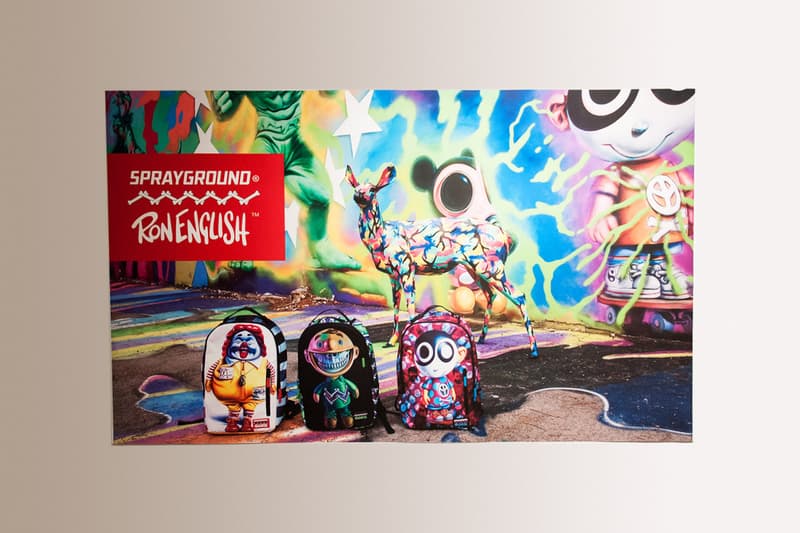 2 of 11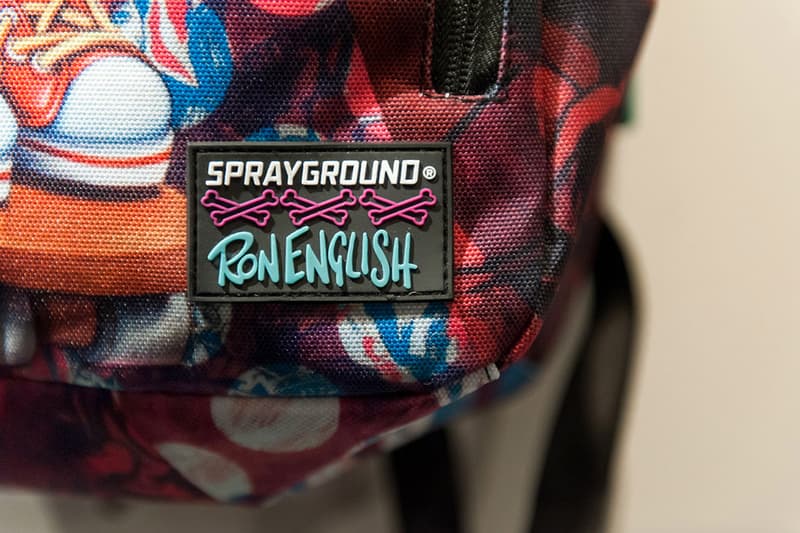 3 of 11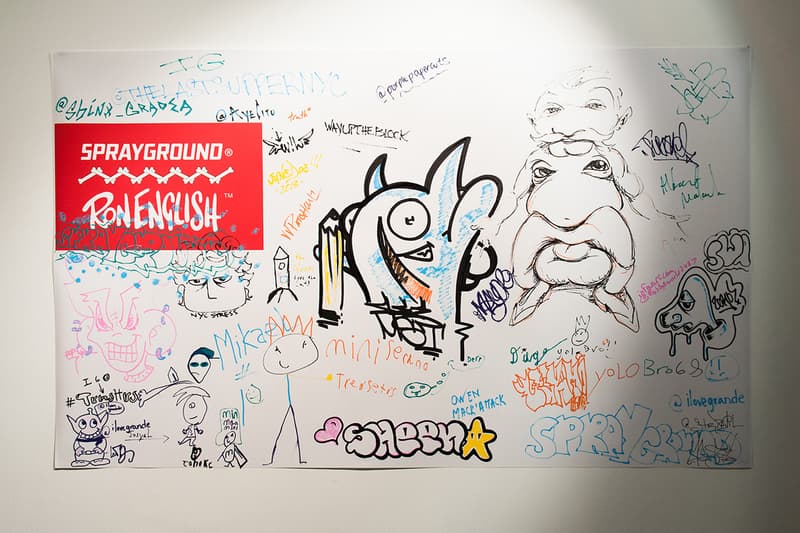 4 of 11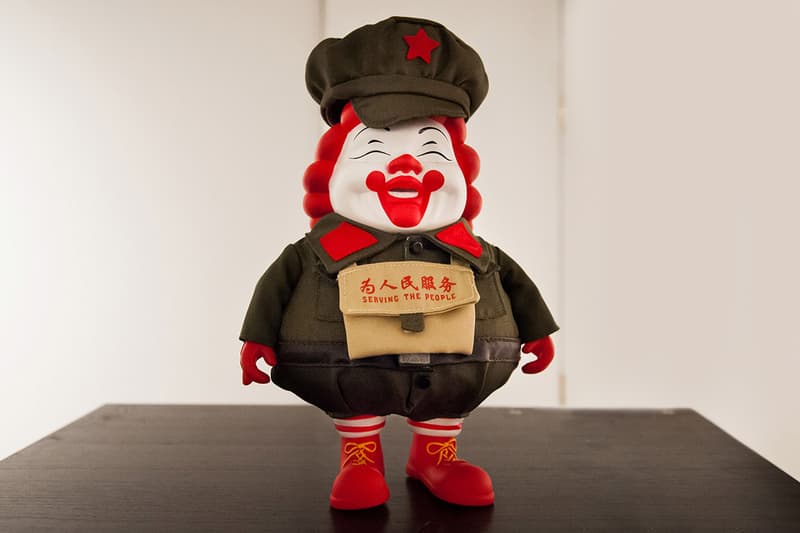 5 of 11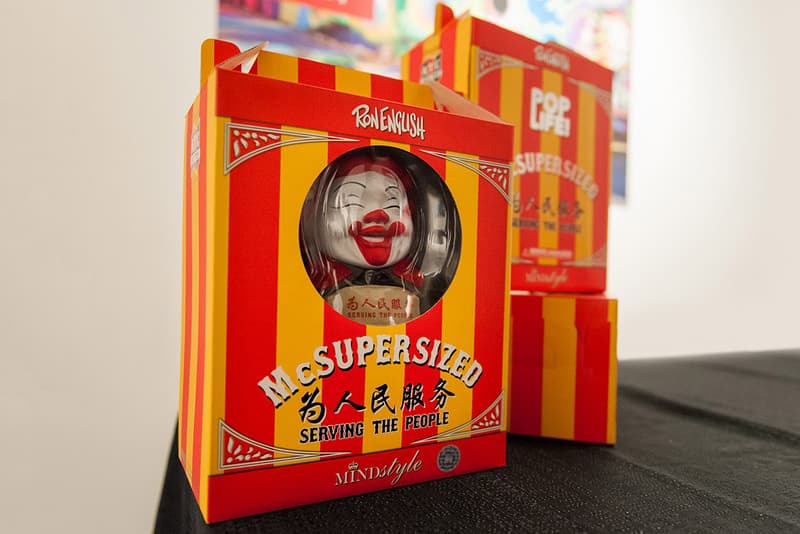 6 of 11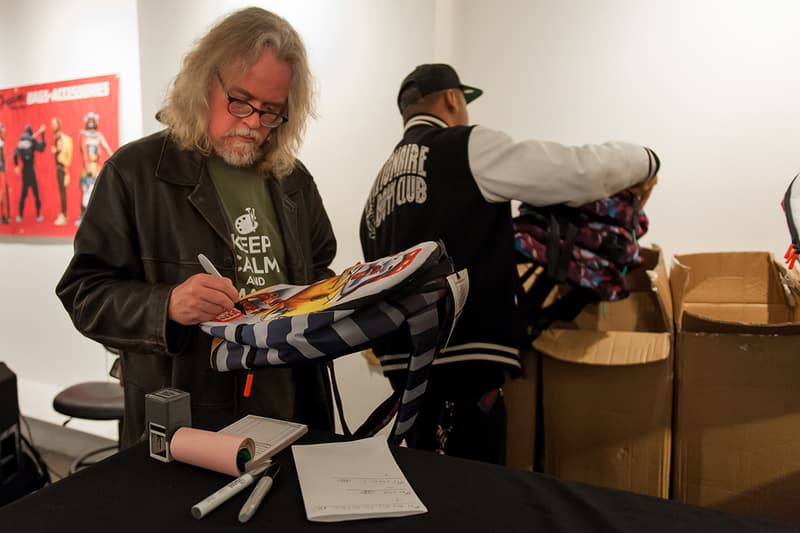 7 of 11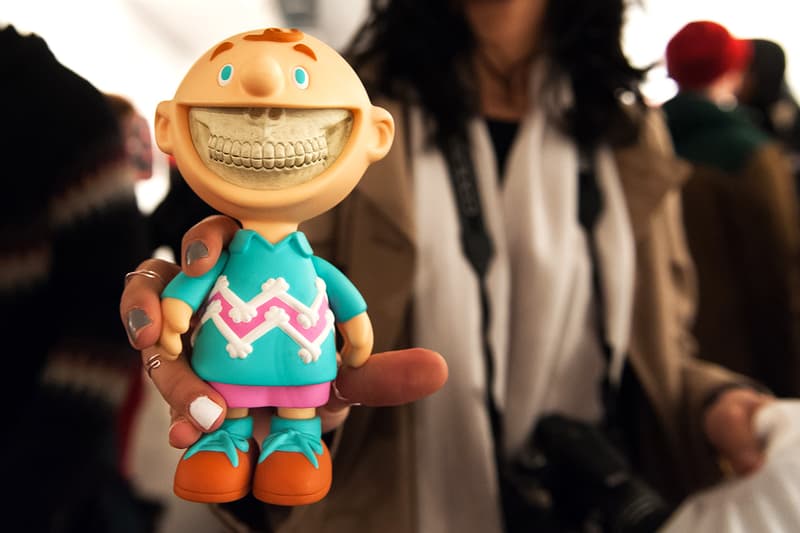 8 of 11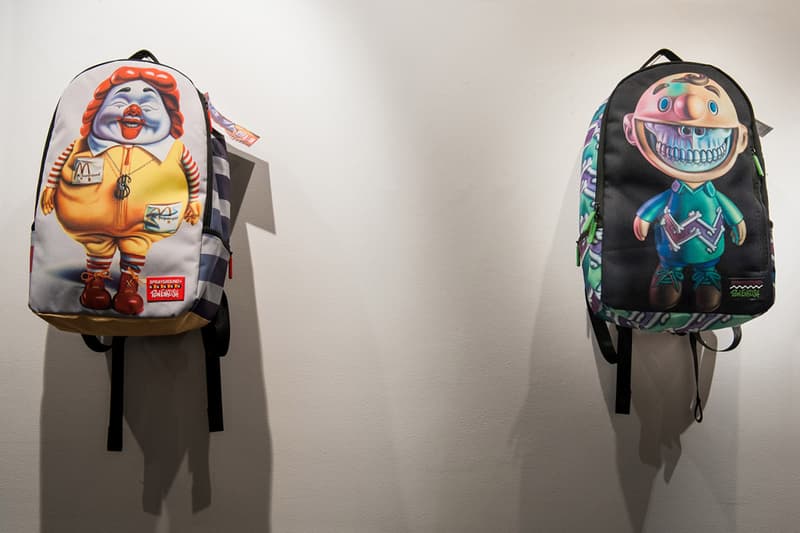 9 of 11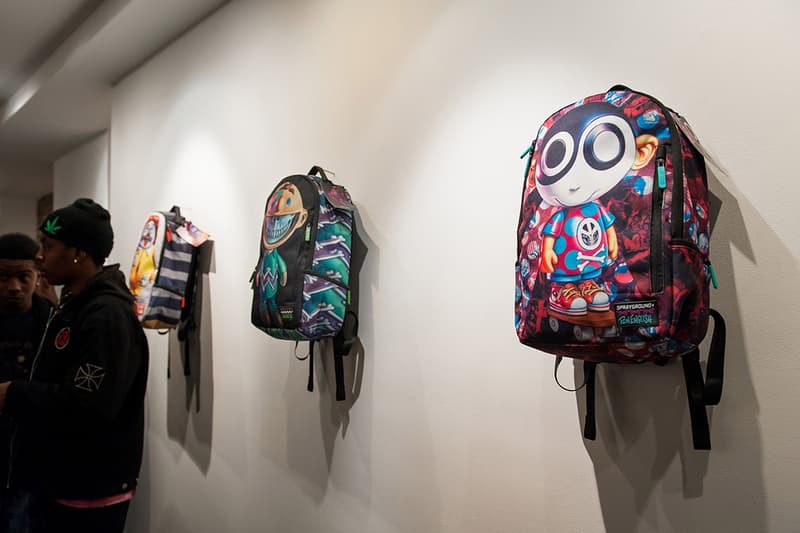 10 of 11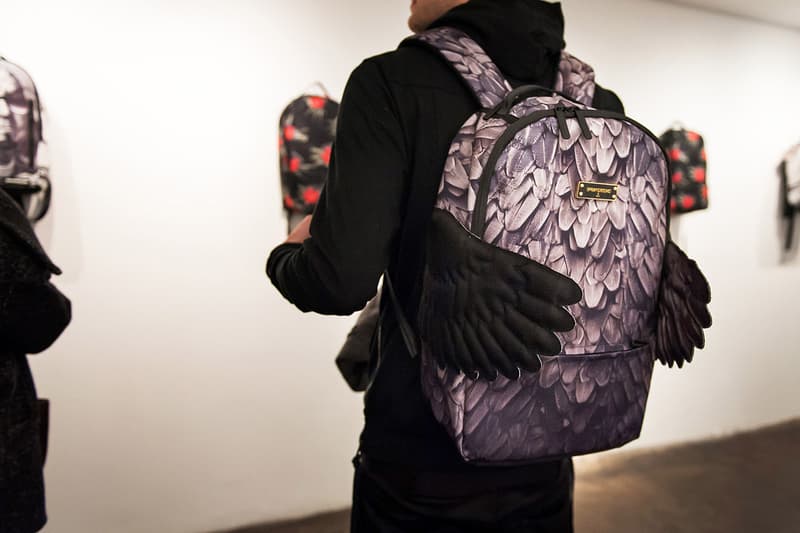 11 of 11
Sprayground and Ron English team up to see the launch of a new capsule of bags, collectively representing the signature work of the pop artist who made his name through graphical commentary of society and culture. The ability to own art has been a contentious issue given its greater interest over the years. Pieces are often priced out while a growing number of budding collectors are more than likely unable to afford the works of their favorite creatives. Yet the likes of backpack company Sprayground have provided a reasonably affordable outlet for those to showcase and consume some of their favorite works as presented through this three-bag capsule. To coincide with the project, we were able to speak with both Ron English and Sprayground founder David Ben-David "DBD" to gain a little more insight into the project and its conception. The bags are available now via the Sprayground online store for $60 USD.
---
How the project started and what it means to be engaged…
How did the project come about?
Sprayground approached me about doing a collab backpack, and I loved the product. Backpacks make great billboards.
For somebody very conscious about brands and consumerism, what does it mean when you yourself engage in product?
Well, I am definitely a critical consumer, so to associate my art with something, it has to be of the highest quality and artistic integrity.
Why does Sprayground make for a good partnership?
They care deeply about what goes on their backpacks and have an obsessive attention to detail — which I love.
The approach to designing products and the messages in his work…
How does the approach to designing products in this context differ from your other projects?
I like to play into the strengths of the product, to make genuine collaborations with the designs.
Do you feel your approach and messages behind your art have been increasingly better understood?
Absolutely. My art has been part of an intellectual revolution that has only just begun.
Any last comments?
We live in the most exciting time in history and that statement becomes more true with every passing second.
"Well, I am definitely a critical consumer, so to associate my art with something, it has to be of the highest quality and artistic integrity."
Ron English on consumerism and brands
---
HYPEBEAST speaks to David Ben-David "DBD"
The start of Sprayground and why…
Can you introduce yourself and your role at Sprayground?
I am DBD, David Ben David. Creative director and owner of Sprayground.
What's your background in art?
As a teenager I started shaping my own surfboards and applying my artwork onto these as my first commercial product. I attended the School of Visual Arts for graphic and product design thereafter to refine my talent.
What was the premise behind the creation of Sprayground?
I would travel a lot and pack my whole life into my backpack. When it was time to get rid of my black backpack to buy something new, all I could find were bags of the same old solid colors and shapes that had no fashion appeal. Like a bolt of lightning, it hit me… It only made sense for me to develop my own fashion-inspired backpack line. I am now revolutionizing the bag industry by selling and creating my fashionably technical bag line to over 30 countries around the globe.
How the project came about and creating art products…
How did the project with Ron come about? Why Ron English?
Ron has a very extraordinary style of art. He takes elements people are familiar with and adds a crazy twist to it that no one else does or can execute at his level. I feel my bag concepts strike the market out of left field just like his paintings do. This creates a perfect synergistic collab.
In terms of joining art and product, is there a particular angle you prefer to explore or maintain?
Whenever I create, I always keep it clean with a little dab of crazy. It's about looking at pre-existing things and adding the perfect angle to it where it's fresh and exciting. I wouldn't want to create products that are simple – it's about making an impact and offering something fresh in the market.
Any last comments?
I'm excited and thankful to create a product that sells to the world and where people appreciate it… It's a blessing.
"Ron has a very extraordinary style of art. He takes elements people are familiar with and adds a crazy twist to it that no one else does or can execute at his level."
David Ben-David on Ron English
Photographer

John Ong/Hypebeast