Little Boots Announces First Album in Four Years
Following from her fanatical electro album Hands in 2009 – which also saw the rise of the Joe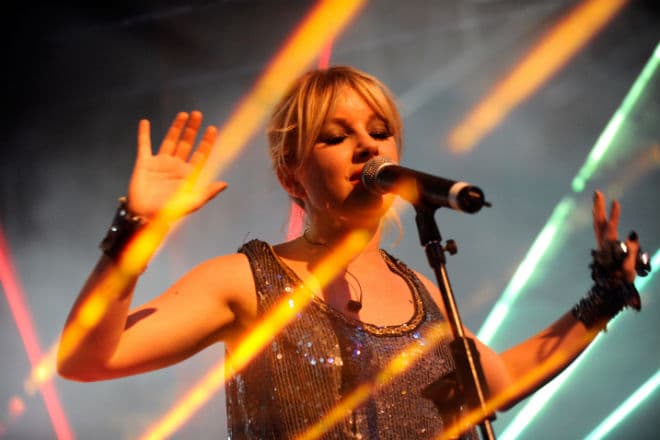 Following from her fanatical electro album Hands in 2009 – which also saw the rise of the Joe Goddard-produced dance anthem "Stuck On Repeat" – Little Boots return to the limelight after four years in hiatus. While away from her electro-pop trajectory, she did drop a release under alter-ego LB earlier this year – an EP which featured Maya Jane Coles and Simian Mobile Disco's James Ford. Her forthcoming album titled Nocturnes will again feature Ford alongside dance heavyweights Hercules and Love Affair's Andy Butler and 1/3 of DFA label founder, Tim Goldsworthy.
"Much of the 'dance music' we've been bombarded with of late leaves me cold," she says via a statement, "and recently it feels like Proper Songs have somehow gone out of fashion. So a big part of what I wanted to do on this record is show that you can produce dance-pop that's both interesting and artistic, but maintains the magic of classic pop songwriting."
It'll be interesting to see if Little Boots veers from her celebrated electro-pop sound to dreamier lo-fi territories, a sound which is captured in the latest leak "Motorway" from her forthcoming release Nocturnes. Listen to "Motorway" here.