Herschel Supply Co. x New Balance Event Recap and Interview
With the release of the Herschel Supply Co. x New Balance collection, HYPEBEAST was given the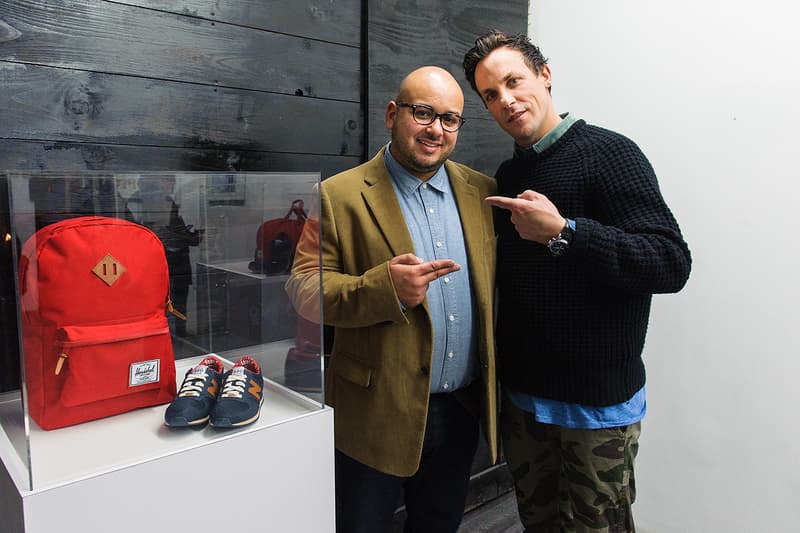 1 of 8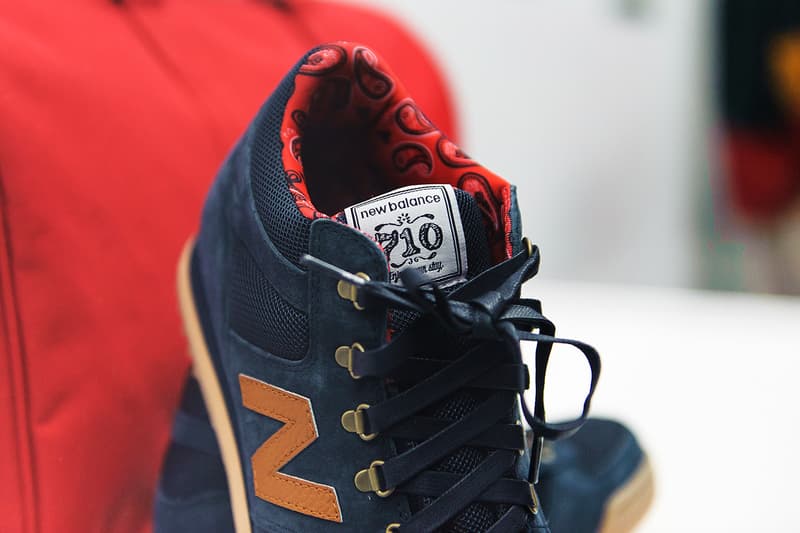 2 of 8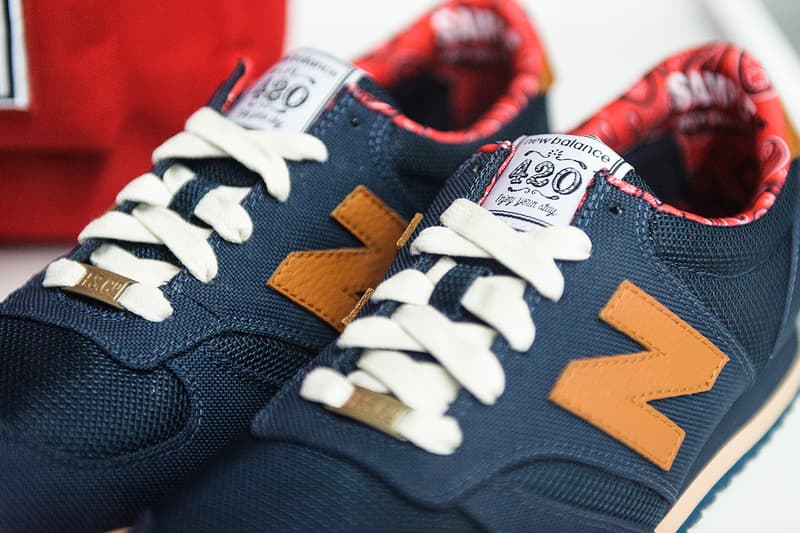 3 of 8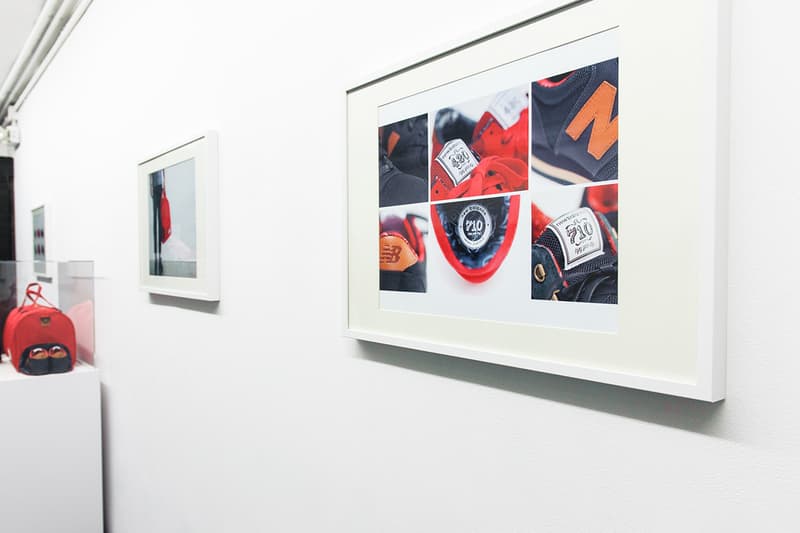 4 of 8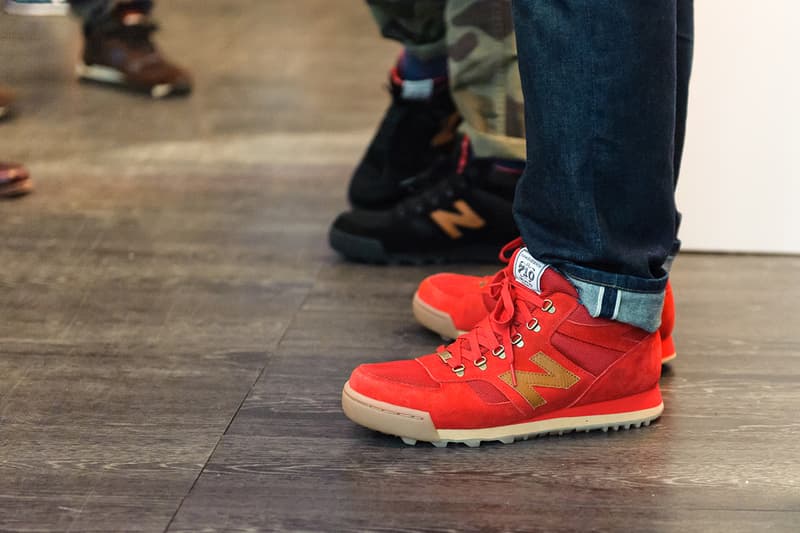 5 of 8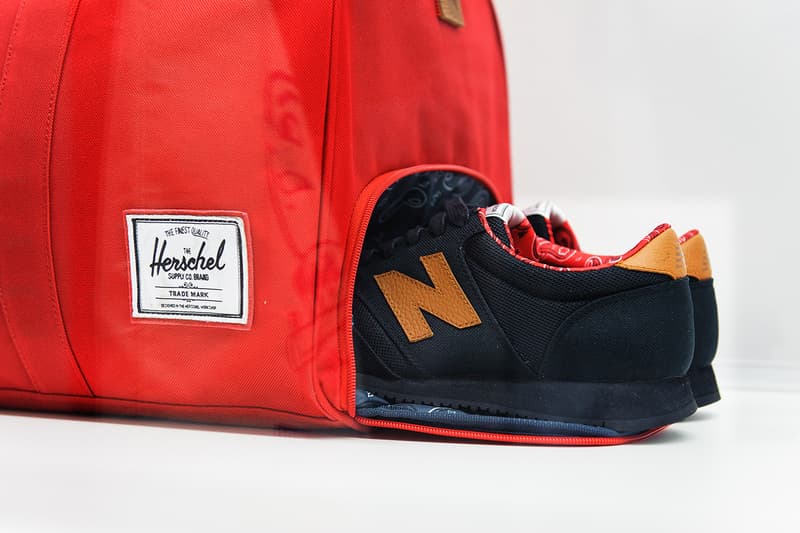 6 of 8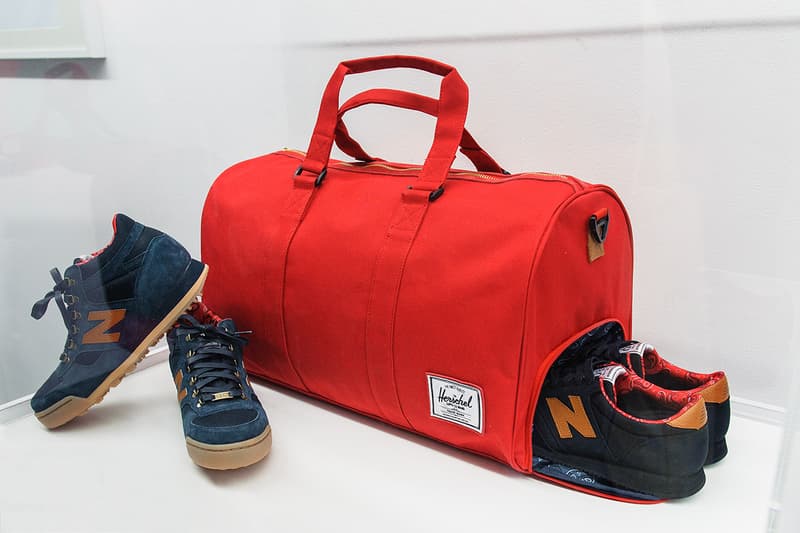 7 of 8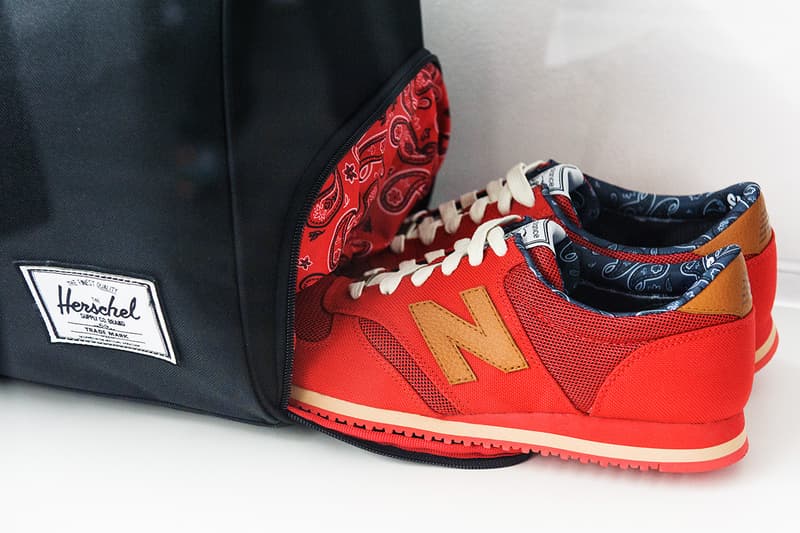 8 of 8
With the release of the Herschel Supply Co. x New Balance collection, HYPEBEAST was given the opportunity to get a closer look at the H710 and 420 models, all while discussing the story behind each silhouette with Lyndon Cormack — co-founder of Herschel — and Luis Navarro, product manager of New Balance. As a brand that primarily focuses on travel goods and accessories, we were curious about Herschel Supply Co.'s direction into footwear along with how the relatively young brand caught the eye of New Balance. Sharing their insights, both Lyndon and Luis elaborated on the coming together of the two brands, the creative imprint they left on each model, and the implications on altering such an iconic model as the New Balance 420.
---
How the collaboration came about & how the model of shoes was decided on…
"Well New Balance has just a great number of models to choose from.

One thing I loved about working with them was that we actually had an equal share of say on each model."
How did this collaboration come together? Were you looking at footwear or was it New Balance that stood out?
Lyndon Cormack: Well over at Herschel, we have always had a great deal of respect for what New Balance has done and what they are doing. They have such authenticity in their products and what they put out. We as a brand, who are much smaller, share that same passion and authenticity in each of the products we put out, so we wanted to work with them.
Luis Navarro: When we looked to partner with someone, we looked at brands that we felt were relevant and had longevity to their name. Even though they are considered young as a brand, we felt that they had all the attributes that we admired.
Why did you decide on the model?
Lyndon: Well New Balance has just a great number of models to choose from. One thing I loved about working with them was that we actually had an equal share of say on each model. We originally wanted to take the iconic 420, which at that time of its introduction was one of the lightest silhouettes available. We wanted to put this clunky sole on it and New Balance was like, "Let's just stick with the shoe's core values." Being from Canada and having such an abundance of trails and weather issues, we worked on the 710, which is just a legit boot. I don't think there's a better hybrid boot out there. It works for street and the outdoors. We just Herschel-ized it.
---
How the shoes were Herschel-ized, future ventures & last words…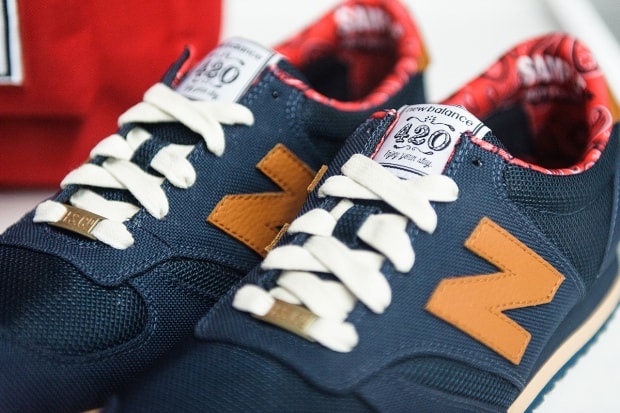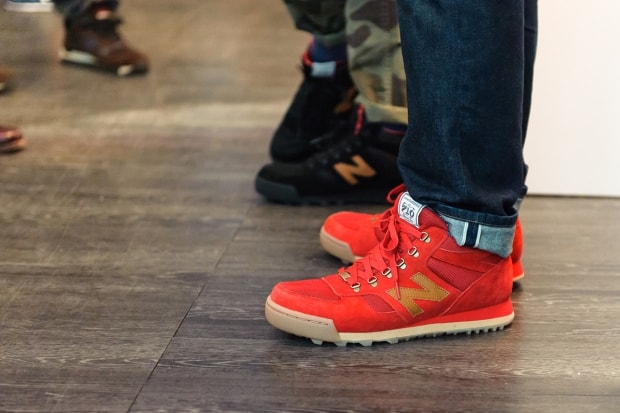 Top: Herschel Supply Co. x New Balance 420
Bottom: Herschel Supply Co. x New Balance H710
When you talk about Herschel-izing it, which different aspects were modified? Which parts were each of you responsible for (i.e. model, colors, material…)?
Lyndon: Well we each took a look at our own brands and looked for details that we could put into footwear. One of the big elements was our signature liner. At the time we were doing our red and blue paisley liners so we thought that would be a nice touch. All out logos are hand drawn so our art team was really heavily involved. You'll also notice the antique brass hardware, which is true to the Herschel name. This is a bit off topic, but for a brand like Herschel to be working with a brand like New Balance, it's just humbling. We are happy as a brand and feel this collab does a good job in representing both brands.
Luis: When we looked at the H710 and the 420, we thought, wow these are two original classics from our heritage. The H710 is the style that Lou Whittaker wore at his base camps while climbing Mount Everest. Then you look at the 420 – going back to what Lyndon said, we didn't want to change too much of the values of the shoe as it was a very performance-driven shoe during its release, and Herschel respected our opinion all the way through.
Future venture for both brands?
Luis: If you're excited about this collaboration, you're gonna like what we got planned for back to school for the youth.
Lyndon: I think collaborations sometimes represents a one-time opportunity, but a partnership represents the ability to continue to collaborate with someone we really respect. Working with the brand has been such a pleasant experience for us. If we could do another project with New Balance, we would definitely work with them again. This project is going to be in over 20 countries; that speaks volume.
Any last words?
Lyndon: A big thank you to all of our Herschel Supply family. We have a wonderful crew that I have the pleasure in working with everyday, and a big thank you from that family to the New Balance family. And thank you to HYPEBEAST and all your friends and family.
Luis: On the New balance side, thanks to all the loyal consumers who remain true to the brand. Big thanks to Herschel Supply Co. for being the awesome partners that they've been during this project.