DISSECTED: Reebok Classic Leather
In 1980, the then 80-something-year-old shoemaker Reebok made the bold jump across the proverbial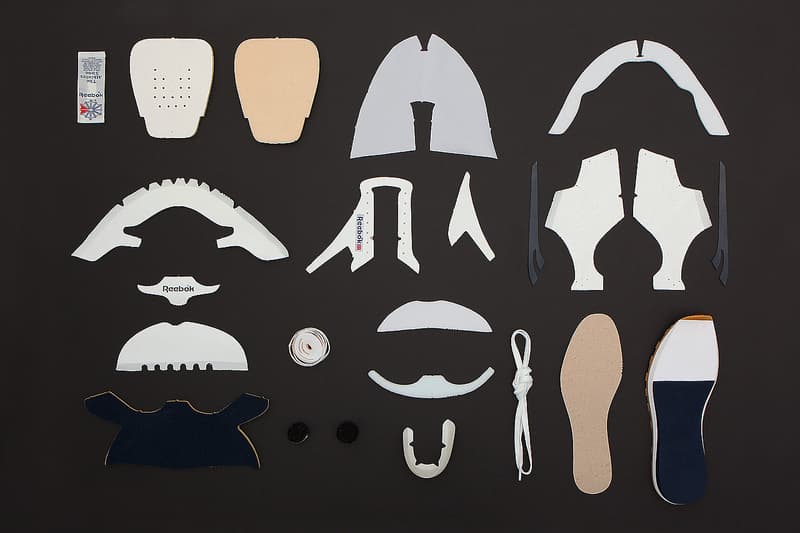 In 1980, the then 80-something-year-old shoemaker Reebok made the bold jump across the proverbial pond to enter North America's vastly competitive athletic footwear market. Facing difficulty in positioning itself among the few established brands that continued to captivate the stateside industry with celebrity endorsements and performance-oriented innovations, the English brand aimed to exploit a young demographics' need for a versatile, casual running shoe. After three years of research and development, and a supplemental attack on the aerobic exercise craze with a model dubbed the Freestyle, 1983 saw the launch of an iconic silhouette: the Reebok Classic Leather.
Constructed from premium soft leathers and reinforcing nylon details, the Classic became an immediate favorite for its adaptable appeal in which the said model easily transitioned from athletic trainer to advancing one's personal everyday style. The fusion of its clean lines, vector branding and distinctive layered midsole for extreme cushioning formed one of the first runners to actually compete with other street-appropriate sneaker staples of the '80s, i.e. the adidas Superstar, Nike's Air Force 1, and the PUMA Clyde. Although it took some time to match its English popularity, the Classic Leather's ageless white iteration provided an exquisitely blank canvas to complement the ostentatious styling of America's hip-hop culture. Now 30 years later, the model remains unchanged and continues to be a favorite for its no-frills sport-infused comfort, even despite the technological advancements the athletic sneaker industry has seen become a standard over the last three decades.
Presenting the third installment of our DISSECTED series, we chose to deconstruct Reebok's Classic Leather model to showcase its extensive list of vital components that make this creation so timeless. From its tongue details starting off at the top left to its sole construction at the bottom, the above image highlights this runner's extreme comfort and durability through reinforcing materials and advanced cushioning. If you're still interested in the design process of this iconic model, check out Reebok's recent short film dubbed "Making of a Classic Blueprint: The Reebok Classic Leather," in which an architect meticulously sketches the Classic Leather exterior.