Uniforms for the Dedicated 2013 Fall/Winter Editorial by Sven Eselgroth
As part of a four-month fashion exploration in Scandinavia, Sven Eselgroth met up with the head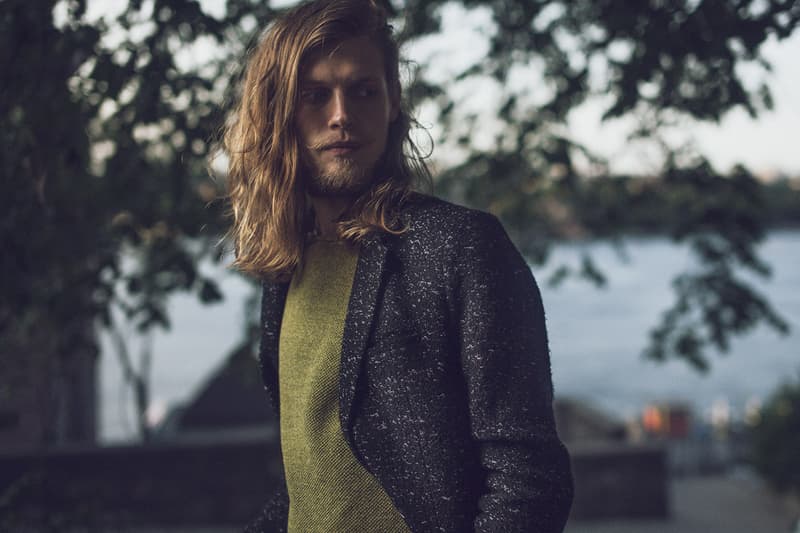 1 of 4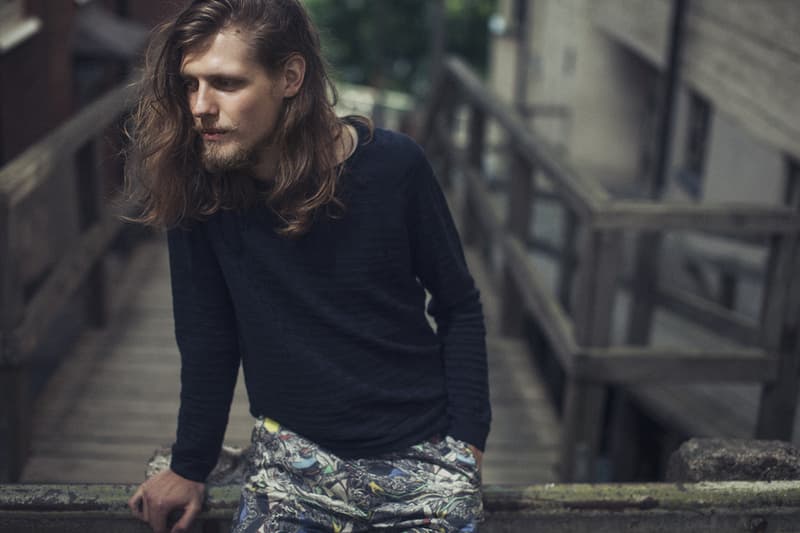 2 of 4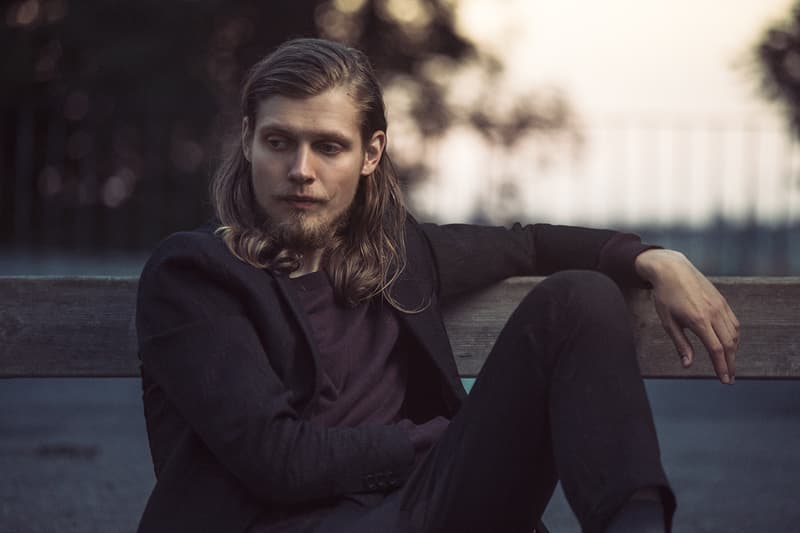 3 of 4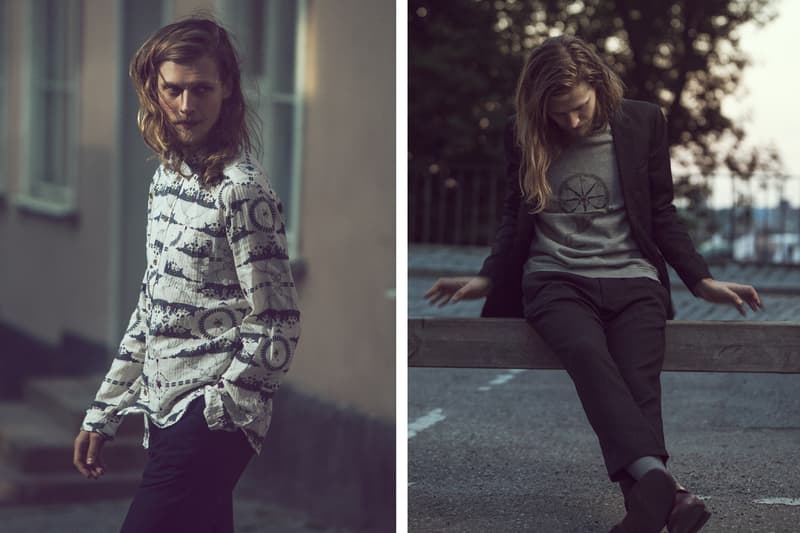 4 of 4
As part of a four-month fashion exploration in Scandinavia, Sven Eselgroth met up with the head designer of Uniforms for the Dedicated, Anna Heinrup, who kindly took the fashion and music photographer around Stockholm and provided insight into the thought process behind each collection.
---
A Start in Fashion
Anna: The business originally was divided between Stockholm and Gothenburg.
Sven: It's amazing how many labels started in Gothenburg. Almost all the companies I've visited so far had their origins there.
A: Do you know why? It's because the textile industry in Sweden used to be much, much bigger than it is today, and a lot of it originated in Boras, which is a place on the West Coast, and Gothenburg isn't far from there. So that whole area is where a lot of companies start up and remain. It's been a growing-ground for several brands, which then develop into larger companies and smaller companies. So a couple of the people from Uniforms were working in Gothenburg and a few in Stockholm, then, two years ago (?) when I came to the company, they finally decided that this was inefficient. So we collected everyone in Stockholm and found this place. It makes a whole lot of difference of course – it's easier to communicate when you're this much closer!
S: So it really got going a couple of years ago.
A: It started in 2007, but yeah, maybe it got a bit of a boost in around 2011. Today we have about 10 people working full-time, along with a few interns, and we've got some people in our shop as well. We're growing, and our numbers are looking to increase.
S: Do you have retail outlets in the UK?
A: Yeah, we do. In London and in Birmingham. (?)
S: And in Manchester?
A: It's very likely! We're all over the world, in roughly 20 different countries.
S: It's a massive expansion in such a short period of time.
A: We don't want to grow too quickly, though. It's easy to do that, but then the quality goes down and you have less control over your outlets and the people who work there. It's best to have a sense of trust.
S: Where are your products manufactured?
A: We are currently transferring quite a lot to Europe. Previously, our main manufacturing bases have been in Turkey and China. A lot of our organic manufacturing has actually been in China, but we are now moving more towards Portugal, for instance, and possibly Italy.
S: More brands do seem to be going to Portugal for manufacturing. It keeps popping up, and it seems to be quite a popular place, especially for this part of the world, as it's a little closer, isn't it?
A: If you compare Asia and Europe, you get good things and bad things with each. In Asia, you can get a cheaper price, but delivery takes longer unless you want to fly everything, which is bad for the environment and super expensive. If you ship stuff it can take four or five weeks sometimes, which is very impractical. Europe is more expensive but there are shorter delivery times. I'd say Europe is also more specialized – you can pick a country according to what type of garment you want to make, to a point. Or at least specific cities and factories. There are certain places that are well-known for doing great shirt, great laces and so on. Of course that could be said about China as well, but it's not as obvious there as it is here.
S: That seems to be such a massive part of design houses – the manufacturing quandary pops up immediately every single time. I've been to a lot of talks in Manchester, because we have a few people who are starting brands there, and it in the beginning it always seems like such a struggle, because you don't have the volume. It seems to be a bit of a nightmare.
A: It's always a problem. That's another thing about Europe – a lot of places will deal in lower quantities, which is good for new start-ups. Turkey can be difficult sometimes; they usually demand larger amounts.
S: What were you doing before you were head designer here?
A: I studied design in Italy, then I moved to London to attend St. Martin's, which is a very arty education. Italy was more about learning the actual craft, understanding how to sew little tiny details and create perfect patterns. My teacher was a strict old Italian woman who stood by the blackboard showing you how to do everything, and you had to copy absolutely everything, but it definitely got you to learn. Coming to St. Martin's, though, it suddenly changed. We'd do a project based on the idea of black bin-liners or whatever! We would have very little contact with our tutors, and we'd just have to go off and create stuff. It's all about being creative there. It was a perfect combination – the Italian background and then London. After I graduated in 2008, I started working for the design directory, which is part of the university which connects talent from the school with various projects. I was part of the design team there. We had clients all over the world with whom we consulted and make collections and so on, and, from time to time, we took on students from the college and gave them the opportunity to work on different projects. That was a wonderful experience – a great three years. Then I felt the need to come back here, to be closer to home. It was either Copenhagen or Stockholm, as my family is from the south of Sweden, which is close to Copenhagen. Then this position came up, so Stockholm it was!
"We don't want to
grow too quickly, though. It's easy to do that, but then the quality goes down and you have less control over your outlets and the people who work there. It's best to have a sense of trust."
Anna Heinrup talks about maintaining quality while expanding the brand
---
Trajectory and Vision
S: From my research, I've got the impression that the guys here seem to be very dynamic and clearly like to try a lot of different things, but there's no women's wear. Why's that? You've designed women's wear in the past, presumably?
A: I have mostly designed women's clothing, yes. I've also done menswear, though, and accessories. I ran my own business doing men's bags in London for two years. For now, though, Uniforms for the Dedicated are focusing on men's clothing until we reach a level where we feel that we are completely happy with the results of our work. Before we decide "OK, this is running super-smoothly," it would be unwise to take on a whole womenswear collection as well. It's such a giant thing, the competition is fierce. More fierce than menswear.
S: There's more money in it though, I guess!
A: It's easier to sell in several ways. It's definitely something we want to do someday. We're not sure when. Our goal is to achieve an aesthetic and a fit which is so good that a woman could actually wear a few of the garments from our current collections if she wished to. That makes us happy – to see women wearing our clothes. Definitely.
S: The patterns for your designs – do you draw them out yourself?
A: Yes. We like that part, being able to have our own original patterns, because there are so many copies out there. Companies can buy patterns from pattern companies. So we want to make our own basic designs a recurring part of the collections. We're also trying to aim towards a more grown-up look, as we've identified that our average customer is aged between 27 and 45. The part of our collection that we're really working on developing is our suit range.
S: Maybe I'm underselling Scandinavian fashion, but it doesn't seem as eccentric as the British equivalent, maybe.
A: I think one big difference between Scandinavia and the rest of the world is the use of color. Typical Scandinavian fashion – Hope, Acne and so on – it's very black, white or grey, with possibly one or two accent colors. I'm absolutely obsessed with color though. One of my favorite parts of designing the collection is to sit and play around with it, and to ask myself what kind of amazing color combinations we can use for the coming season without being too over the top! I wouldn't say we are typically Scandinavian in the choice of colors or patterns we use. When it came to Uniforms for the Dedicated hiring me, I certainly think that it was to my advantage that I work that way.
S: Were the guys here really into going down that kind of path?
A: I think yes, in some ways. It's hard to say, in hindsight, but I think we've developed together. There's a good deal of give-and-take, and a strong dialogue between us. In this company there are so many strong personalities, but we always work very well together because we have such a high regard for each other. It's always a very respectful way of working. You listen to each other and you take into account other peoples' ideas. You reason your way towards a result until you feel "yes, this is our direction; this is the way we should go."
S: Classic Scandinavian democracy.
A: Definitely! Here, you tell your boss to take the trash out.
-——————————————————————————————————
A: I think sometimes, across various industries, there is this idea of how you should work, what you should like, what you should dislike, what techniques are accepted and seen as "good" techniques, and sometimes you forget that this is your own work, your own art, and that you really can make something that is just yours.
S: In some ways it can be a bit of a slow process, developing the confidence to start thinking in that way a little more. When you start out, you're very conscious of what the guidelines are for everything you do.
A: …And how to do things in the "right way" in order for your work to be accepted. It's not like you purposefully think about these things, but it's always in the back of your head. I've gone through this process millions of times, but as soon as you become involved with a new group of people, a new company you'll be working with, it's very easy to fall into that way of thinking and say to yourself "OK, how should we do this?" instead of "OK, let's just turn everything upside down and see what comes out of it!"
S: You always need a bit of personality. That's eventually what you realize – your individuality has to come through a little bit. I guess you just have to control it sometimes.
A: If you go too big, it makes you quite a hard person to work with, but if you just have a part of you that can compromise, then that's a different story.
Inaudible
A: I'm not really into making a one hundred and eighty degree turn from collection to collection. I like to build on something, to build concepts on what we believe in and on what we think is interesting, and that doesn't really change from season to season. We know who we are and where we want to go. Somewhere underneath, it's always the same kind of inspiration. I like abstract art, and I like space.
"I like to build on something, to build concepts on what we believe in and on what we think is interesting, and that doesn't really change from season to season. We know who we are and where we want to go."
Anna Heinrup discusses maintaining originality in her work process when designing
---
Having Originality and Respect for Customers
S: That's something I notice that a lot of Scandinavian brands almost seem to rebel against: seasonal trends. Looking at what you do, I've seen a couple of things that are perhaps a slight nod towards a trend, but do you think about that a lot?
A: It's an interesting question. The environment in which I worked during my school years was not very trend-driven. It was about being creative and forming your own ideas. Creating things rather than following things.
S: And was this in the UK?
A: Yes. But then I started working at a company which had clients, and one needs to generate money for clients, so there was no point in trying to make the most original and artistic collection ever if you can't sell it. So then I had to start thinking in a commercial sense. That combined with a natural sense of what is coming, what is in the air, what has been seen a lot, what people want, what people are sick of, and so on. I can't speak for other people, but I can speak for myself. Due to my being involved in fashion for pretty much 10 years now, it's always in the back of my head somehow. It's nothing that I normally think too much about.
S: If you're so constantly involved in the industry, it must become pretty instinctive.
A: It does become an instinct, but we have quite recently agreed that yes, we should probably start looking at being more trend-conscious. Even if we might not always jump on things, we must be aware of even the most commercial trends. It is important somehow. You have to make money, choosing one particularly popular color, for example, and adding it to the collection will make a huge difference when it comes to actually selling that collection and making money on it. Say we would use colors in the next collection that were popular last season, that would send signals to the consumer that we're a bit behind, and that we don't really have our finger on the pulse. So you need to be aware of certain things. However much I would like to just go with my instincts, I do have to study a bit and see what is happening around me. It is important. You should never underestimate the competition or turn a blind eye or bury your head in the sand. It might be a big mistake.
S: So is the mentality to always keep that in mind, and to be sensitive to it, or are you looking more at trying to push it forward? To create your own take on it and almost ignore it, while at the same time knowing it's there?
A: I wouldn't say we follow trends, because that's not who we are. We're not H&M. We're not that kind of brand. We like to be original. It's a balance.
S: I suppose in a way the trends are the rules, the framework in which the collections have to sit in a way, and it's interesting to know how sensitive you are to that.
A: I think we're trying to achieve a combination which will make our collections original, unique and memorable, at the same time as being commercially viable. We need to sell it, otherwise we wouldn't exist. It can be a hard thing to achieve, actually, because when you start working on a collection, obviously everyone does it in a different way. With me, though, I like to start with what I call "intelligence." I collect intelligence from previous seasons and decide what we've done right and what we've done wrong. That kind of garment, that coat, for example, did customers like that? Did they hate it? Did they want the T-shirts baggier? What's the deal? You have to kind of study that and get an idea of where you are. It's a reality check really. We speak to sales agents, we speak to the people who run our shops, and just collect as much information as we can.
S: So you went through that process when you started?
A: Yes. That's the very uncreative part of it, but I think it's a very smart thing to do because it saves us from making a lot of mistakes. You don't want to go ahead and design a jacket that no one wants. We discover that our customers don't really like that kind of fit, so we decide not to do it again.
S: And, of course, it's nice from a customer's point of view to know that you care.
A: Definitely. Our customers are so important to us. We have the highest respect for them and their feedback. The next step in the design process would be to create a concept that would go into everything in the collection. Our inspiration and research is very image-based, and it's about going places and watching people, collecting material, reading books, watching movies, listening to music – it's the fun part and it has to take time because, as any creative person will tell you, some days I just crack! You just can't put anything down on paper. You don't get any inspiration. It wouldn't be realistic to say "OK, you've got five days to collect inspiration for the next collection." It just doesn't work that way, because maybe two out of those five days will be no good. It's a very creative period of time, though, and after that, we decide which garments should go into the collection. We try and do a lot of carryovers, because our customers like certain things in our collection, and they want to see them season after season, so it would be stupid of us to take them out. So, rather than taking them out, we fine-tune and perfect them. Maybe we will change the pockets or the fit very slightly, just so it gets better season to season. Or maybe the color of a shirt will change slightly according to the tendencies in fashion. The new styles that we add are not random either. They're always based on what we think our customers will want. We do research on that as well. We want to provide what the customer needs, so it's hardly ever something random. It must always have a reason for being. At the same time as we're doing all this, we start looking at fabrics. Fabrics take a long time to produce, so you have to get in early on that. We have to work out what colors and what qualities we want to see in each particular garment – we go to fabric fairs to research. We look at street style, we look at any kind of medium we can find.
S: How does the fabric process work?
A: There are various ways of getting fabrics for a collection. You can buy ready-made, but then you have to use whatever color or pattern it is provided in. You can't adjust it to your liking. If they have the fabric in stock, it's quite quick. You just need to send it to the factory that makes the garment. But as soon as you want an adjustment made, for example if you want to have another color, or if you want your own print on it, or if you even want to create a new fabric, it's a different story. You have to take into account the time it takes to dye the material in your preferred technique, the time it takes to print it, the time it takes to send it, and so on, so it's a time-consuming thing.
S: Can it get done in within the seasonal changes? What is the usual turnaround time?
A: If we start thinking about the design at the beginning of the current season, our production department sends out queries about the things we're interested in to the manufacturers we want to work with. Then, obviously, we want to have surprises as well. We want to have new inspiration, new fabrics, so we go fabric fairs, fabric agents who have collections at their places, so there are various ways. You need to start early, otherwise the fabric won't arrive. It's one of the things that can very easily delay the production of a collection.
"I think we're trying to achieve a combination which will make our collections original, unique and memorable, at the same time as being commercially viable."
Anna Heinrup explains how Uniforms for the Dedicated collections fit in the context of general fashion trends