Casio G-Shock GLS-8900 Pack
Casio has released a new six-color pack of its G-Shock GLS-8900 model. The style variations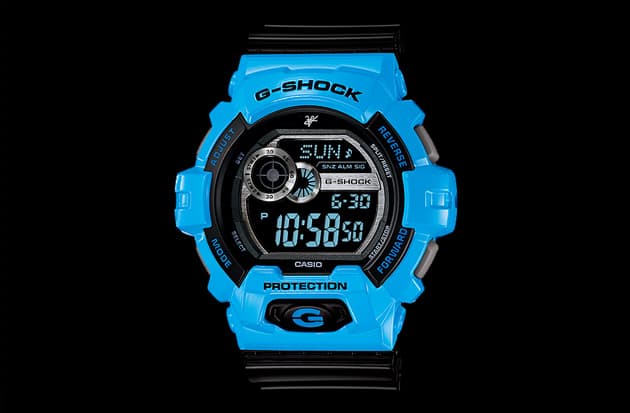 1 of 6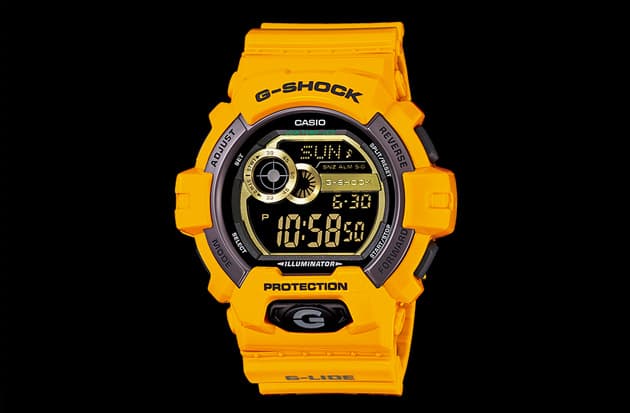 2 of 6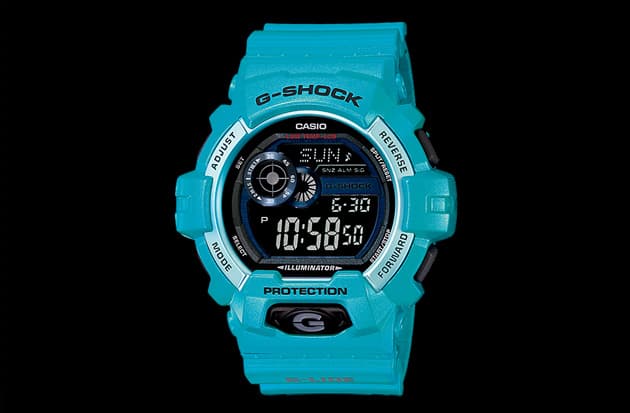 3 of 6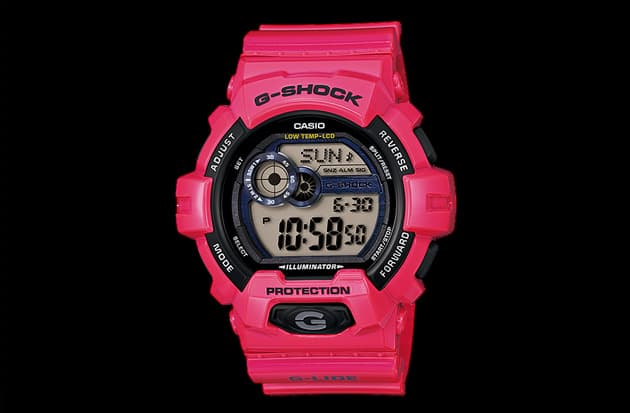 4 of 6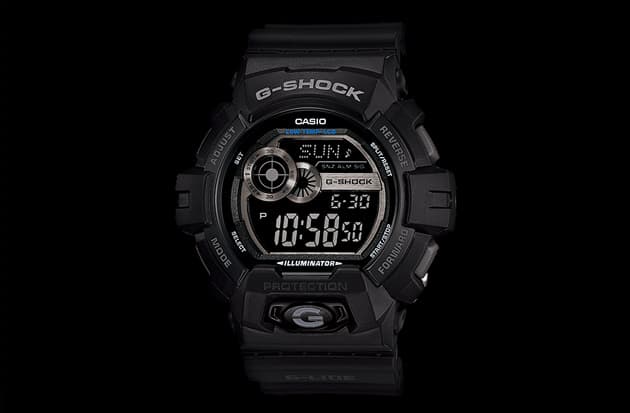 5 of 6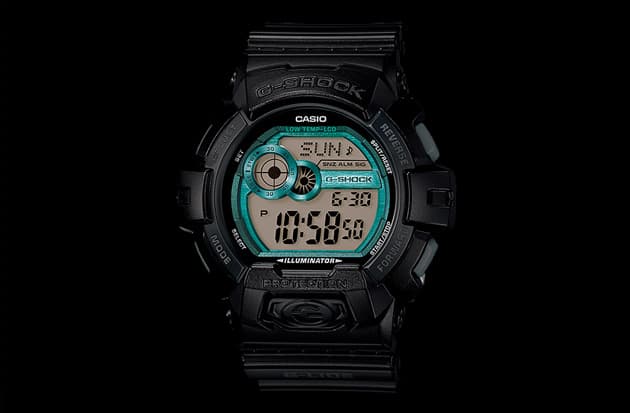 6 of 6
Casio has released a new six-color pack of its G-Shock GLS-8900 model. The style variations incorporate black and white LCDs with cases in either sky blue (2JF), magenta (4JF), yellow (9JF) and black (1BJF and 1JF) to create five distinct combinations. The sixth, the 2JR, is a special variant produced together with pro snowboarder Louie Vito, who joined Team G-Shock back in 2012. This model features a sky blue case paired with a black band, watch face and LCD. Fine details include grey buttons and accents on the watch face as well Vito's logo appearing just above the date display.
On the hardware side, the GLS-8900s all feature the typical accoutrements we've come expect of the performance watch line such as 20 ATA of water resistance, cold weather-resistance up to -4°F, and two stopwatch modes with precisions of 1/100s and 1/1000s.
Priced at ¥14,175 JPY (approximately $145 USD), the watches can be ordered through G-Shock's Japanese website.