FOODBEAST Adventures: Umami Burger at Costa Mesa
Named after the taste of unami — a Japanese-conceived taste that goes alongside sweet, salty,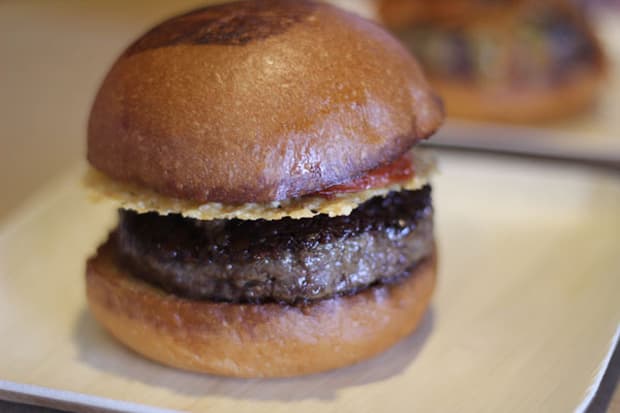 1 of 7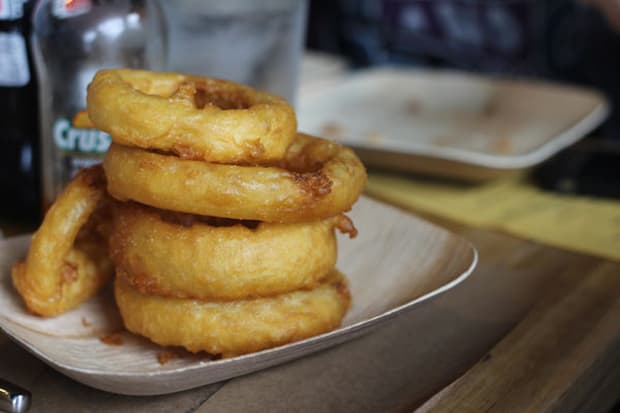 2 of 7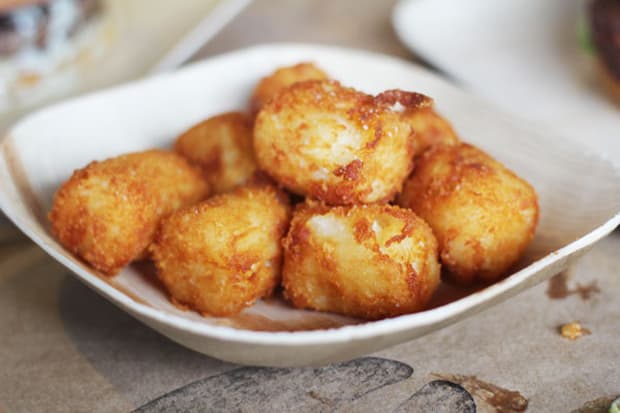 3 of 7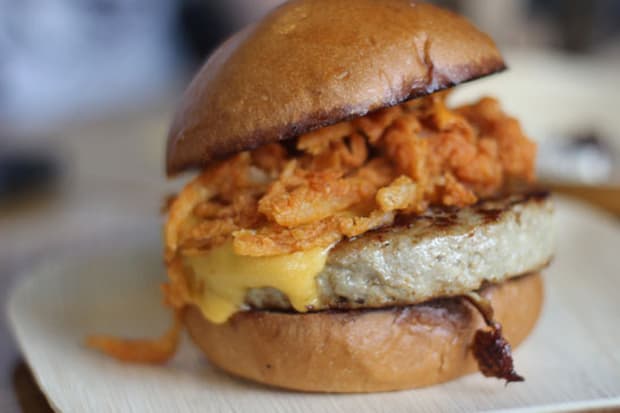 4 of 7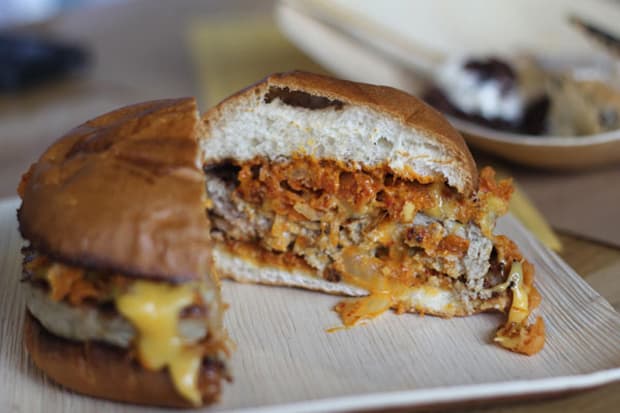 5 of 7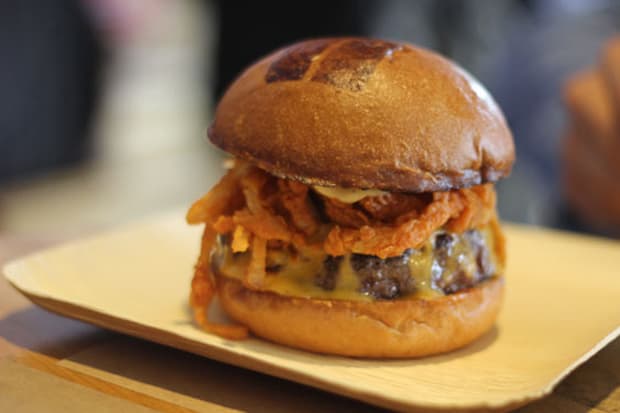 6 of 7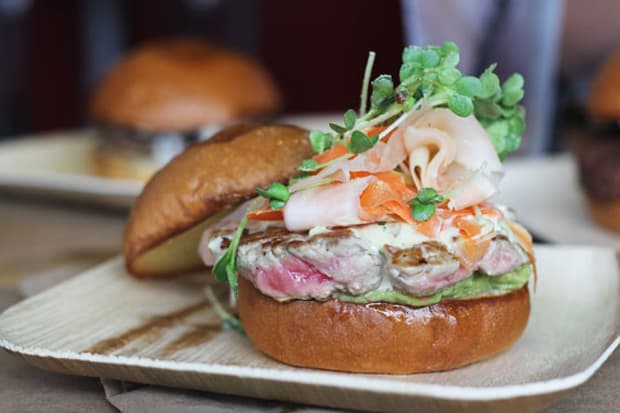 7 of 7
Named after the taste of unami — a Japanese-conceived taste that goes alongside sweet, salty, bitter and spicy — Umami Burger is a Californian phenomenon which has risen to the top of pyramid as one of America's best burgers. The Los Angeles-based franchise recently opened its latest Costa Mesa location in which Foodbeast (no-relation to HYPEBEAST) made a trip for an early sampling of the burger joint's offerings. Each location plays host to a speciality burger as the Tandoori Burger earns the honor of being Costa Mesa's signature.
Brightly painted walls aside, the main focus is undoubtedly on the upper scale burger renditions as the Foodbeast team tackled several appetizers such as the Smushed Potatoes, Tempura Onion Rings, and the Cheesey Potato Tots (off the menu) before moving onto a glut of burgers. The extensive list included the signature Umami Burger (shiitake mushroom, caramelized onions, roasted tomato, a parmesan crisp and the brand's own Umami ketchup), Ahi Tuna Burger (hand-chopped ahi tuna, crushed avocado, pickled ginger, sprouts, wasabi tartar spread), Hatch Burger (roasted green chilies, house-made American cheese), Manly Burger (beer-cheddar cheese, smoked salt-onion strings, bacon lardons), Port & Stilton Burger (blue cheese, port-caramelized onions), Truffle Burger (house-made truffle cheese, truffle glaze), the Earth Burger (mushroom & edamame patty, white soy aioli, truffle ricotte, cipollini onions, lettuce, slow-roasted tomato), and another off-the-menu burger dubbed the Spicy Bird (house spread, chilies, onion strings, beer cheddar cheese on a chicken patty). While the burgers cost in and around $10 USD a pop, there's enough inventiveness that leaves you with a satisfied palette.
Umami Burger Costa Mesa
2981 Bristol St.
Costa Mesa, CA 92626
United States