Essentials: Far East Movement
The proudly Asian-American hip-hop crew of four hails from Downtown Los Angeles, where three of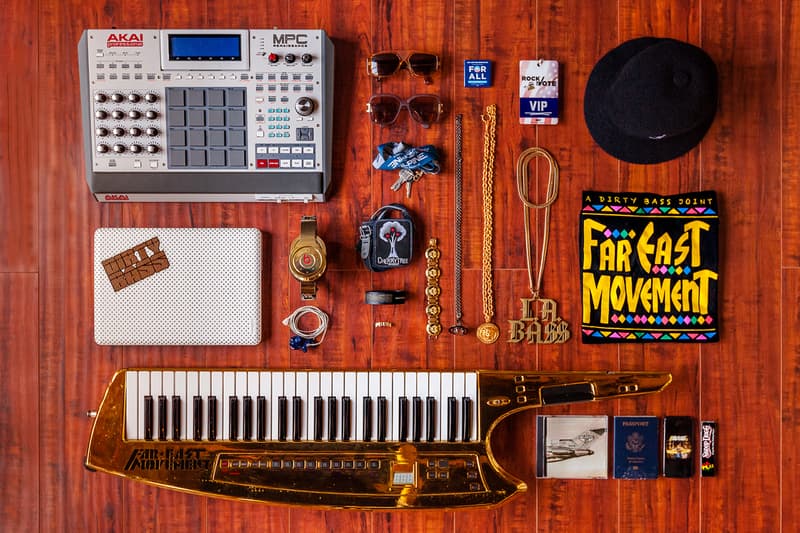 The proudly Asian-American hip-hop crew of four hails from Downtown Los Angeles, where three of them grew up together. Kev Nish (Kevin Nishimura), Prohgress (James Roh), and J-Splif (Jae Choung) were high school buddies with a common passion for music who worked local clubs and gigs way back in 2001. They were called "Emcees Anonymous" then, but soon renamed themselves "Far East Movement" in 2003 when they produced a song of the same title.
The group caught its big Hollywood break when one of the tracks off its debut album was featured in the 2006 movie The Fast and the Furious: Tokyo Drift. "Round Round" then appeared on the movie soundtrack and video game. There was no stopping them after that… world tours, more film and TV soundtrack appearances, and a fourth member in the shape of DJ Virman (Virman Coquia)–who had been a DJ at local LA radio station Power 106–soon led the quartet to Billboard hits "Girls on the Dance Floor" and "Like a G6."
"Like a G6" in fact won them the honor of being the first Asian-American group to reach #1 on the Billboard Hot 100 chart in October 2010, staying on top for two consecutive weeks and also topping the charts in New Zealand and South Korea. The song was a certifiable global hit, making top 10 in more than 10 other countries including Australia, Brazil, Canada, the Netherlands, Sweden, and the UK.
The group has since then partnered with numerous pop peers and released its fourth studio album Dirty Bass mid this year featuring a bunch of familiar industry names. Essentials takes a peek at what the boys consider crucial–certainly bling enough for four people.
Photography: Brandon Shigeta/HYPEBEAST