The Road to Retail: ONLY NY
Middle school friends, art school dropouts and successful small business owners; Micah Belamarich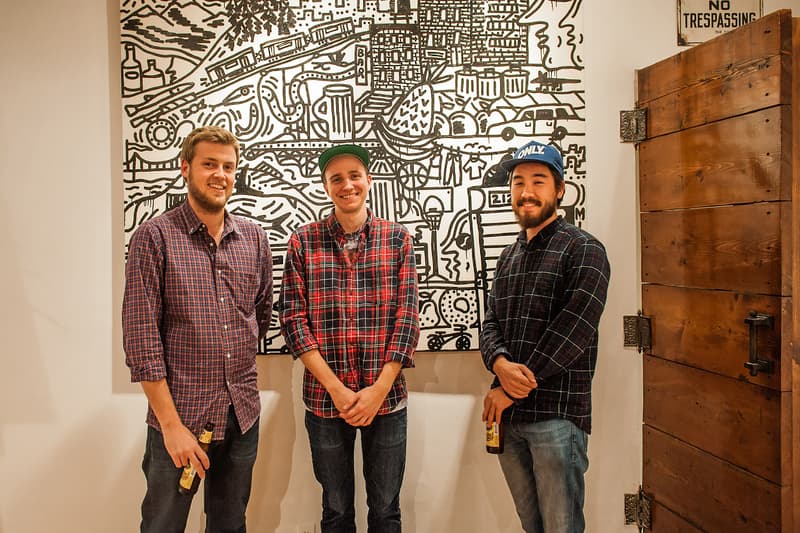 1 of 12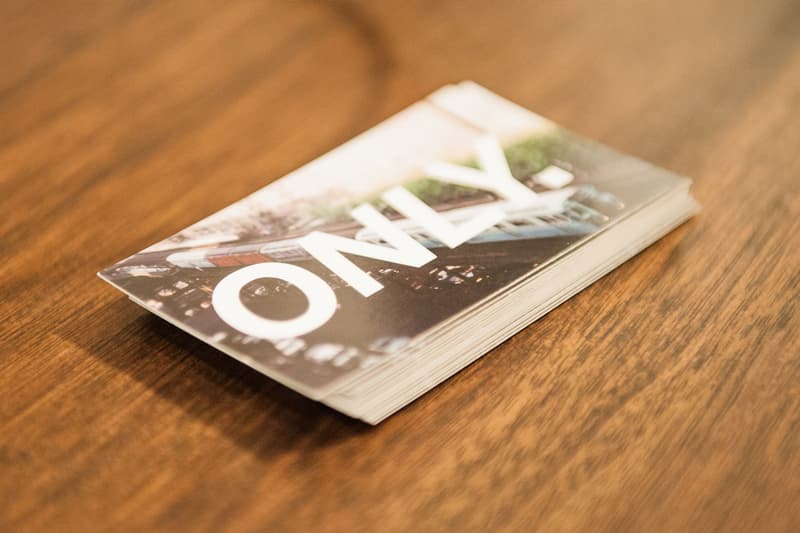 2 of 12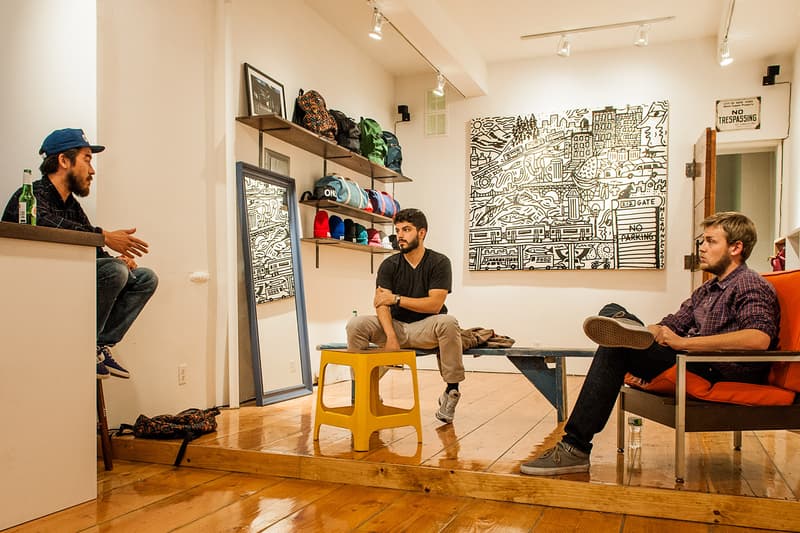 3 of 12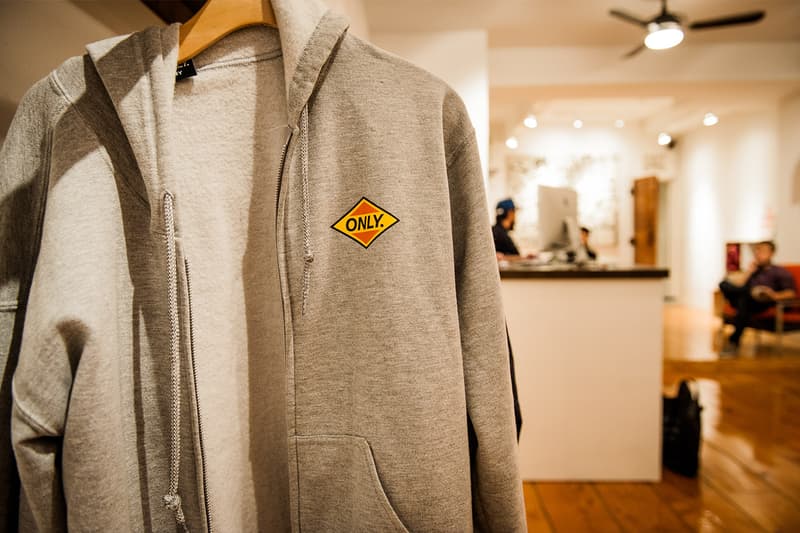 4 of 12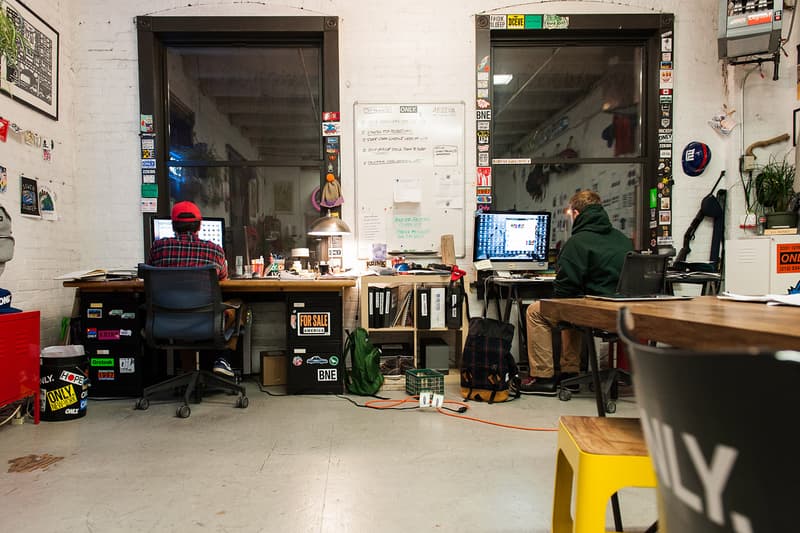 5 of 12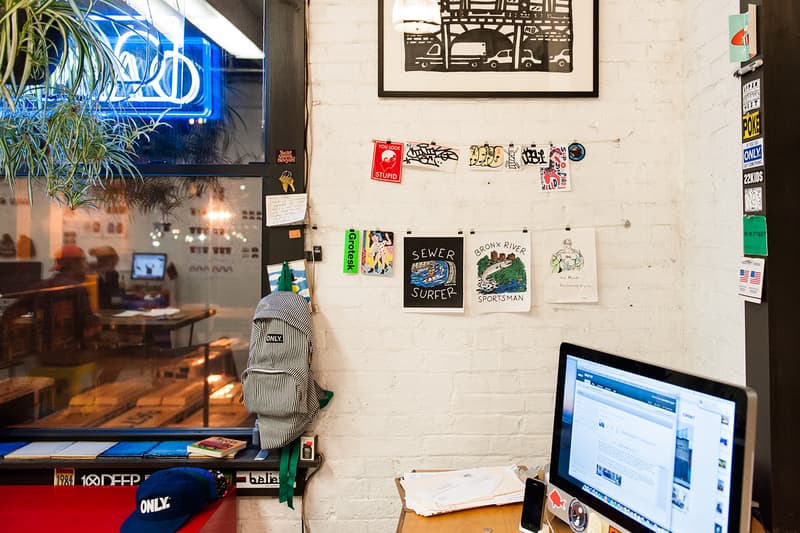 6 of 12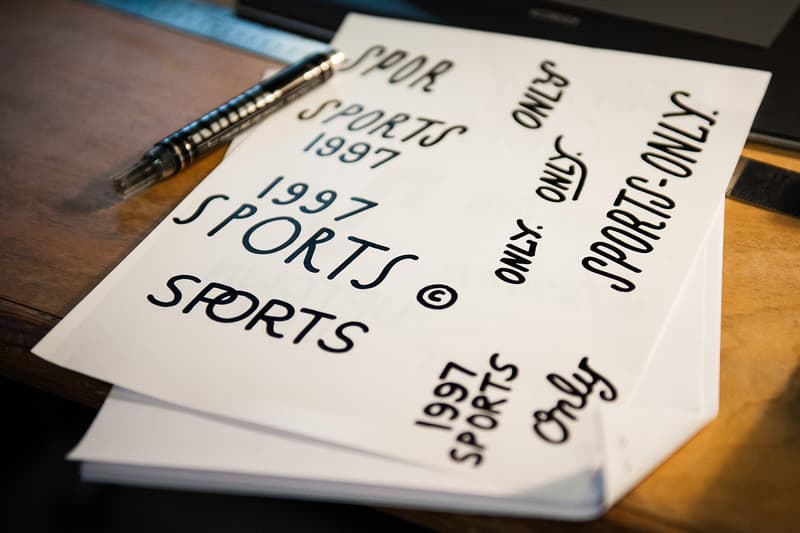 7 of 12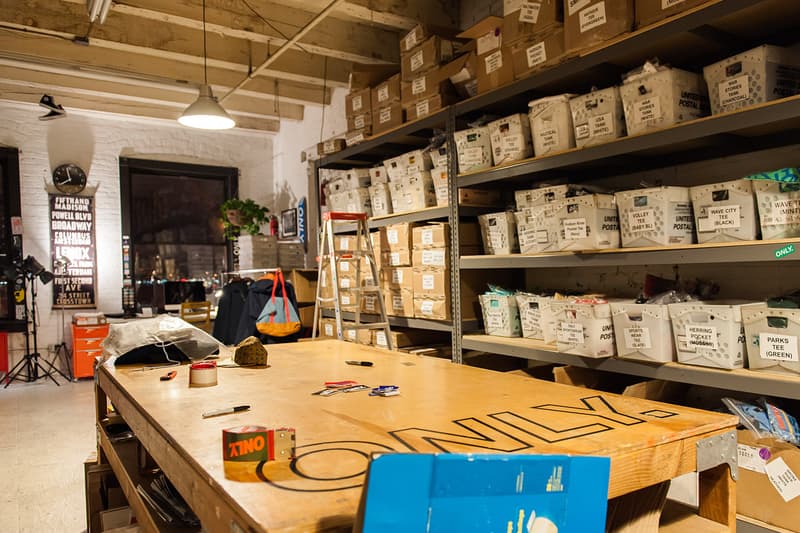 8 of 12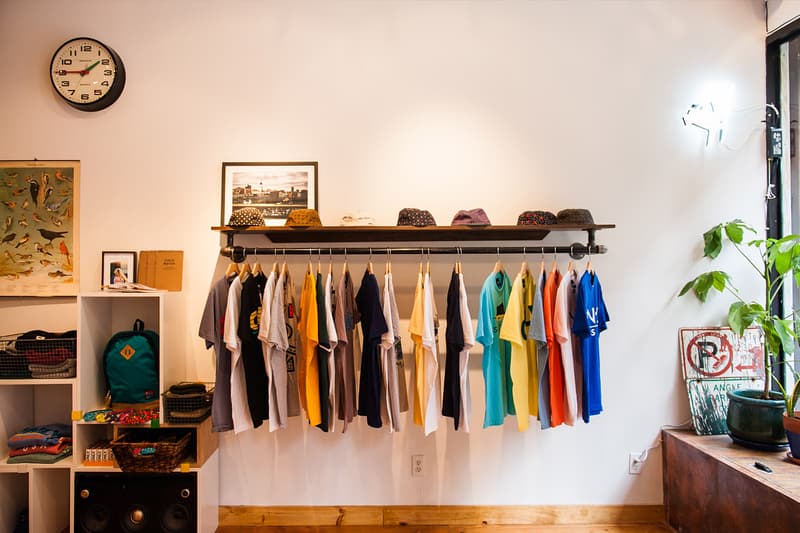 9 of 12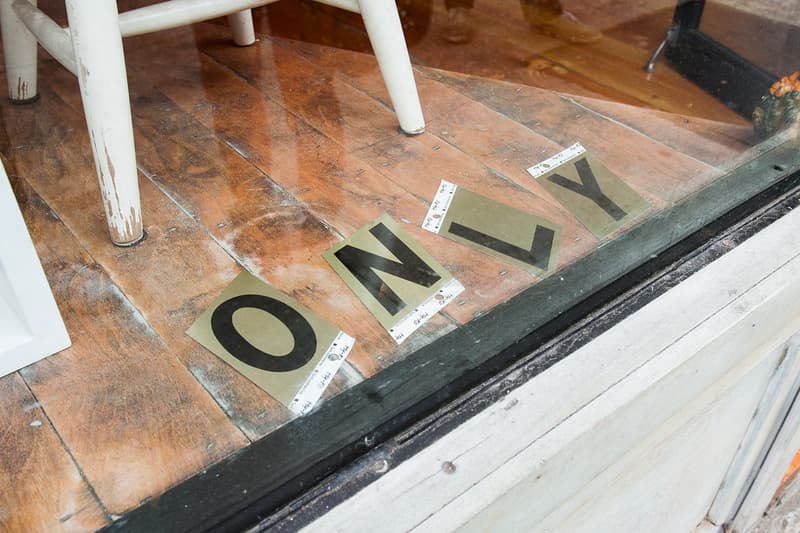 10 of 12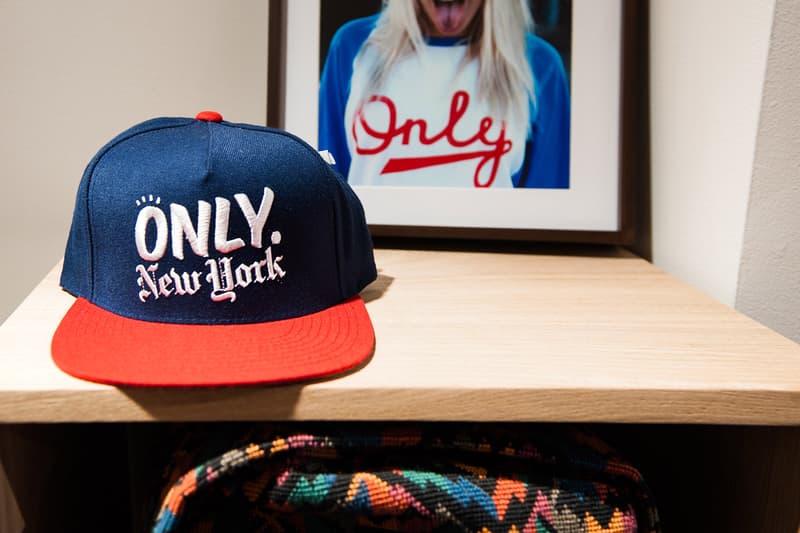 11 of 12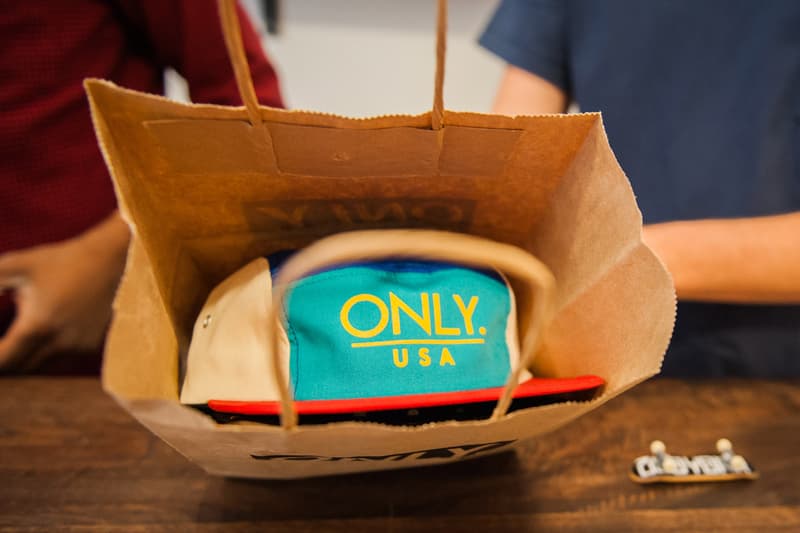 12 of 12
Middle school friends, art school dropouts and successful small business owners; Micah Belamarich and Julian Goldstein started ONLY NY with a simple manifesto in mind: create something intrinsically New York from which their own personal interests would bleed through.
From the outset, they were "unconcerned with pushing a lifestyle" as Micah puts it, but instead sought a creative outlet and wanted the brand to be an extension of their personality.
Before there was a brand there was a word, ONLY, and before that, there was a realization that struck Micah when he was 19.
You can check the latest selection of ONLY NY through our online store.
---
Premise of the Brand…
Still in school at the time he was hocking T-shirts word of mouth in the northeast vacation hotbed of Cape Cod. During that summer, armed with one design and the hunger to "make [his] own life, doing [his] own thing" he pushed $6,000 worth of product and thought to himself, there was a "living to be had making clothes." Fast forward to the Fashion Institute of Technology, sitting in class sophomore year, thesaurus in hand, trying to come up with the name for what would eventually be his brainchild and his brand. He leafed through the text and came across the word that would eventually motivate him to leave school – unique. Moving his finger down the list he came to the word "only," paired it with his home city, New York, and thus their story begins.
When asked 'what is ONLY NY,' Micah retorts "it's just us and our friends, keeping things simple and native to New York."
Following the selection of the brand name and the inclusion of longtime friend and confidant Julian Goldstein, in the larger equation came the decision to not tag ONLY, but to keep it separate and distinct. A consummate graffiti artist Micah is a frequent fixture in the Upper West Side graffiti game, but the word ONLY and subsequent hand-illustrated logo was to remain distinct. The brand was born from the desire to create something authentic, homegrown and aesthetically unified. When asked 'what is ONLY NY,' Micah retorts "it's just us and our friends, keeping things simple and native to New York."
That ethos becomes clear with each hand-illustrated design. The first "collection" came in 2007 in the form of five initial T-shirt designs and the now iconic ONLY rectangular sticker. Now that they had their first batch of product in hand came the enigma of how to sell it. At the tender age of 22, Micah recalls, "I didn't have a business plan." The end goal of being stocked in top tier retail stores was not a conscious decision from the outset. At the time they were living the reality of having spent a majority of their life savings on a batch of five T-shirts and the need to sell them if they wanted to pay their rent. Selling online was the first step. Their strategy was based on necessity, and obstacles were confronted as they were presented.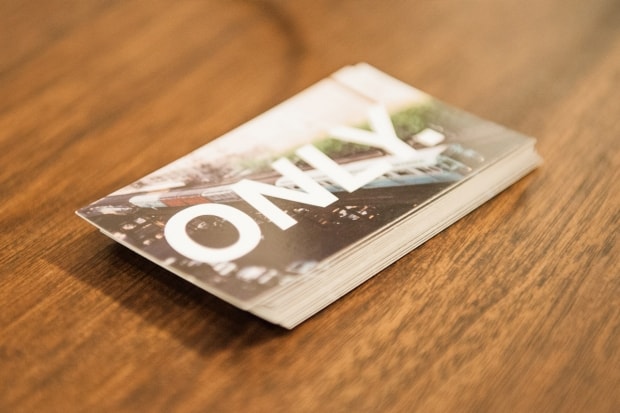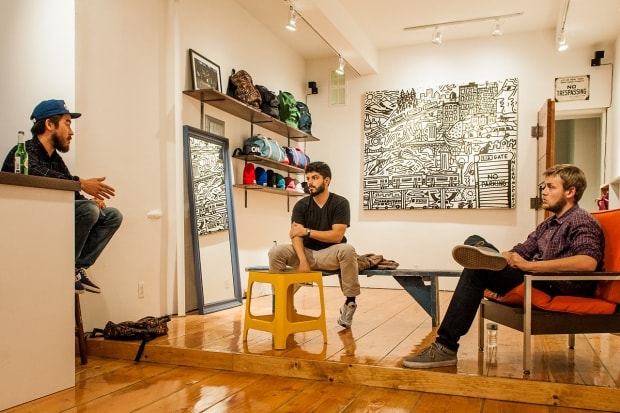 With a base knowledge of CMS and a friend willing to lend a hand, Micah remembers simply, "I created a PayPal checkout, added a dope splash image and created a product page." From that day forward online retail would become a mainstay of the brand that remains their bread and butter today. What some may consider a naive approach to owning and operating a small business was the perfect prognosis for ONLY. Making decisions when they arose and out of necessity allowed Micah and Julian to progress naturally. As Julian puts it, there was a "conscious effort not to do too much too soon." Following the inception of their online store, Micah asked a friend whose opinion he regarded "where should we send the link to our site?" Without an in-depth knowledge of street nor style blogs let alone street-style blogs, Micah began hitting editors one by one, and one by one features started to roll in based on the strength of his designs.
The first shipment of stickers included a fully stocked supply of 5,000 units, which Micah, Julian, and a few close friends began prodigiously slapping around the city. While they knew they wanted to create a buzz, they didn't set out to throw up 2,000 in the first night – it just happened instinctively, which has become a motif for their brand. Simply gathering with friends, going out and reveling in the fact that they had no boss to answer to, Micah, Julian, and a few close friends left their mark on the city. They made the decision to omit the website on the sticker design so as to allow their buzz to develop genuinely. As any New Yorker will attest ONLY is an omnipresent logo on the island of Manhattan.
---
Most Difficult Part…
While they experienced some early successes which would help to shape their brand strategy, no small business inception is without hardship. Julian explains that the hardest part is sometimes being able to let go of the minutia and realize "our time is better spent on something else." With no business plan, no in-bound business acumen and no viable connections within the industry, Julian and Micah had to learn their lessons and take their lumps through trial and error. While this could have easily unraveled as a telltale warning of two 20-somethings who invested all their time and money in a business without a formal plan, it didn't. They were able to thrive on the strength of their design and the authenticity of their makeup, though it wasn't without adversity. As any small business owner will tell you, time quickly becomes your most precious resource, and the management of that time becomes a job unto itself. Julian illustrates that the most difficult obstacle he's encountered with respect to the growth of the brand is the management of time, be it his own or his staff. There's a paradigm shift when one's responsibility set is expanded from oneself to a team of 12 individually minded employees.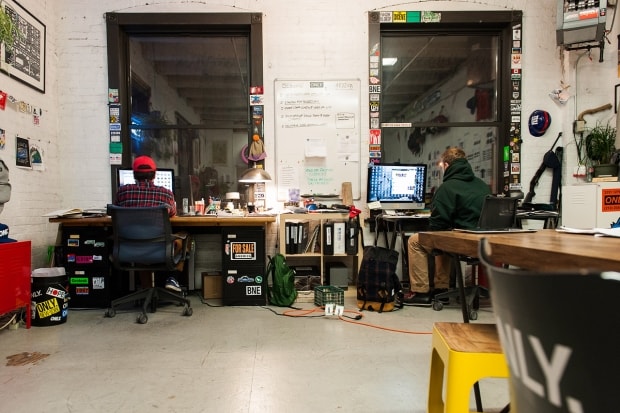 Along with coming to grips with becoming employers as opposed to employees was the seemingly insurmountable challenge of being stocked in stores. While they had a strong foothold in the e-commerce industry, there was the desire to be stocked on physical shelves as well as digital. This presented a problem because as Micah explains, he's "not a very forward person when it comes to walking into a store off the street." While not introverted, walking into a store and shopping his designs was the "last thing [he] wanted to do." That's where friend and co-founder Andrew came in. While Micah recalls it was extremely difficult to walk into stores and up to managers, "Andrew had the courage to do that." While outwardly this may seem like a somewhat inconsequential division of labor, it is a microcosm of the complimentary skill-sets and personalities that make up the brand. Andrew and Micah walked into atmos with their five designs in tow and the next day they had their first retail account. They repeated the process taking time to meet, explain and talk with buyers, managers, and owners and thus began their natural progression along the Eastern seaboard.
In line with their unwritten motto, ONLY remains extremely selective with respect to which brands they choose to do business. Since the brand is an extension of their personalities, it is in effect a part of them.
The old adage, "more money more problems" held true for the boys of ONLY NY as their business began to boon, so too did the logistical problems of operating a supply center that doubled as Micah's parents' apartment. Micah remembers packing up orders in his parents' hallway, double stacking them, then eventually needing to "line the building hallway with orders ready to ship." They started out not accepting orders. They would have a production run of X amount of shirts and that's the amount they would sell. Micah recollects receiving their first order from Stackhouse for $5,000 and being amazed. He too remembers the first bill from the printer with an equal aura of awe. Moving methodically and addressing each obstacle as it arose was not a tenet ONLY NY abandoned with expansion. More and more stores began to take notice of the quality coming out of the ONLY offices in upper Manhattan. In line with their unwritten motto, ONLY remains extremely selective with respect to which brands they to do business. Since the brand is an extension of their personalities, it is in effect a part of them. It's for this reason that they "limit distribution" and stock their wares at stores they would actually shop in. While they're certainly leaving money on the table by passing on big-name collaborations and shirking trade shows, there is something to be said for the exacting authenticity which Micah and Julian hold themselves to.
---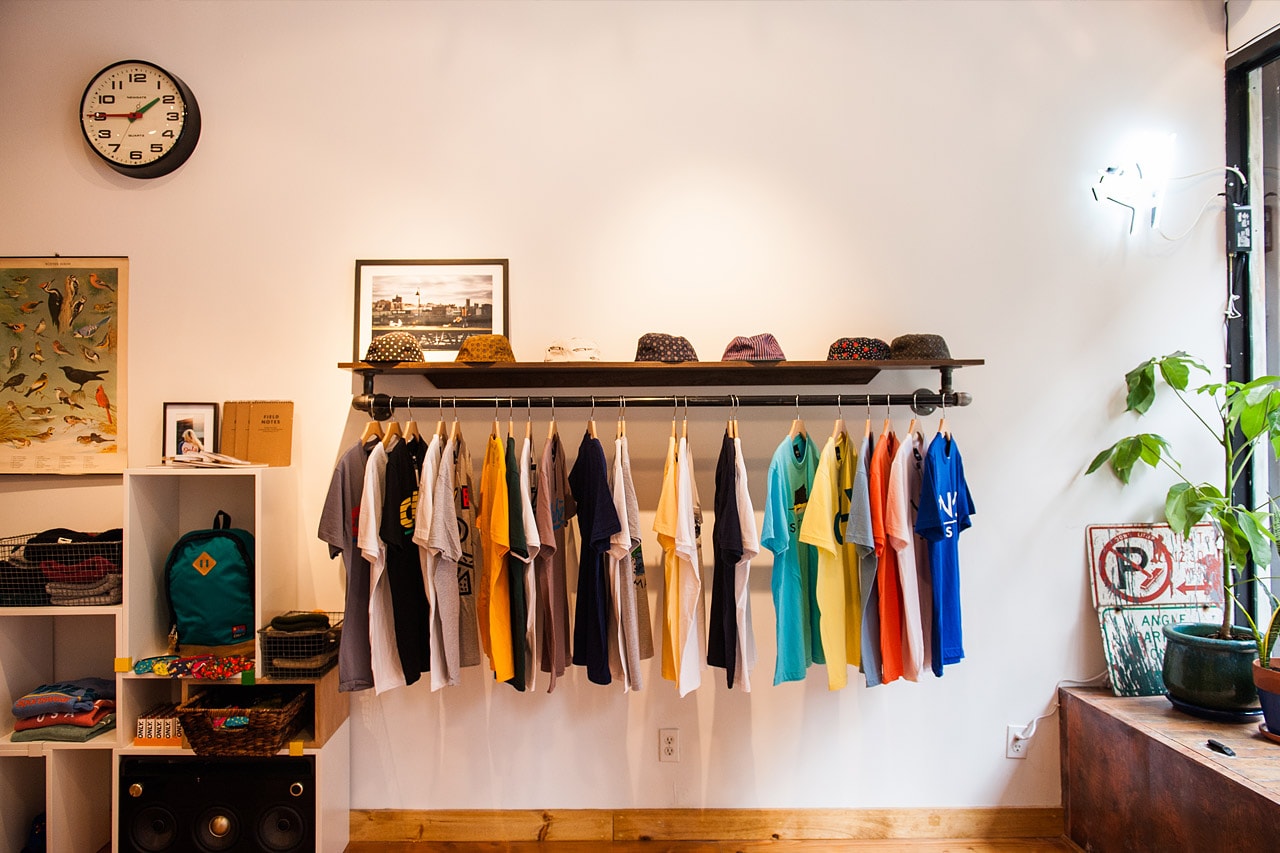 Store…
Their latest endeavor and greatest undertaking comes in the form of a glass-fronted, wood-floored, former cannoli shop in Manhattan's Lower East Side. As with all of their decisions to this point, the election to set up shop with a brick and mortar retail location of their own was born out of necessity. At first Julian and Micah were accepting private shoppers by appointment at their Harlem-based office/studio. As emails began to roll in and as design time began to be replaced by personal shopping and customer consulting, the inkling of a standalone shop crept in. Micah recalls that he and Julian began "talking about a store two years ago." Eighteen months later it became economically viable, and three months ago they began their pursuit of a lease in earnest.
As any New Yorker, native or transplanted will corroborate, finding space on the island of Manhattan can be an experience one wouldn't wish on their worst enemy. From dealing with shady brokers to accepting the fact that you'll be living in a glorified closet with no closet of its own – on a budget, Manhattan real estate is no picnic. Micah and Julian were not spared. Their search took them from Nolita to SoHo to the LES. The decision to ditch the tourist-trafficked trappings of SoHo came when, as Julian puts it "we didn't want to make it too commercial and needed to strike a balance where we could make the store our own." They thought they found that on Ludlow Street and made the move to ink the deal. The day of the lease signing a friend did a last minute search on the building and detected a stop work order, which would have prevented all renovations. Narrowly escaping this common NYC ensnaring, Julian and Micah hired a lawyer, saddled up into the lease details and found a spot a few blocks east on Stanton Street. With ample room and a simplistic vibe, the decision was made to ink the deal and begin construction.
Fast-forward to the first week in November. The doors are open and customers are being served the authentic New York aesthetic they've become devoted to. As they've done all along, Julian and Micah chose their personal style over their bottom line electing to include Julian's photography and Micah's murals in place of merchandise on the back wall. While the paint on the gate is still fresh, time will tell how store is embraced and the space is used. One might portend that galleries will be a pillar of the shop, but what's for certain is that the next steps will be exacting, methodical and inherently New York.
---
ONLY NY
176 Stanton St.
New York, NY 10002
United States
Photography: John Ong/HYPEBEAST
Evan Silver
is a social media strategist at Team Epiphany, contributor to HYPEBEAST and lifetime loyalist to the New York Knicks. He wears his corduroys tapered and his Nikes scuffed.
Join Our Discussions on Discord
The HYPEBEAST Discord Server is a community where conversations on cultural topics can be taken further.