Subcrew x New Era EK Interview
For some time, Subcrew has been a ubiquitous force amongst streetwear in Asia. But as the brand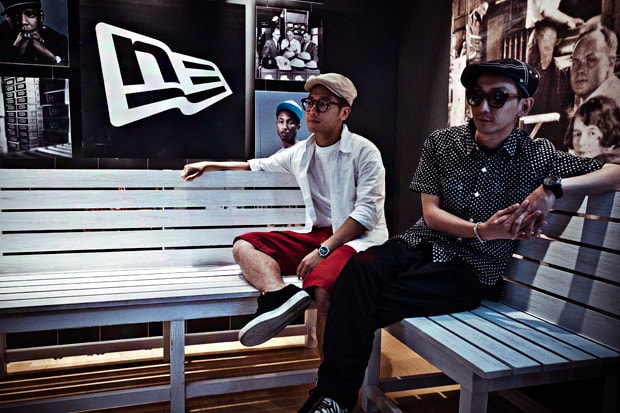 For some time, Subcrew has been a ubiquitous force amongst streetwear in Asia. But as the brand nears a decade in existence, the brand's maturity and identity are quickly coming forth with a diversification of the label. Subcrew, Sub by Subcrew and Crew by Subcrew are three diffusion platforms each representing a different facet of Subcrew. Whether it be its traditional snapback and trucker cap styles merged with graphic T-shirts, or button-ups and khakis that work well with the appropriate fedora, the brand reinforces its intentions with the following New Era EK collaboration.
New Era EK has effectively broadened the horizons of New Era. The brand's well-known sports background is something many are all too familiar with, yet the EK line based on archival styles are offering more options for long-time New Era fans. Subcrew's inaugural New Era EK collaboration takes place on a flat cap with a modern day change in the fabric selection. Throughout the Subcrew faction, fishing has factored heavily into their pastimes. With this in mind, a waterproof breathable cap represented an important accessory for their time on the docks, both for rain and sun protection. We caught up with Sam Lee and Kobe Chen of Subcrew as well as Kenneth Chan of New Era APAC to get some insights into their project.
The Subcrew x New Era EK Flat Cap is available now through New Era Hong Kong with a limited run of 100 pieces over three colorways.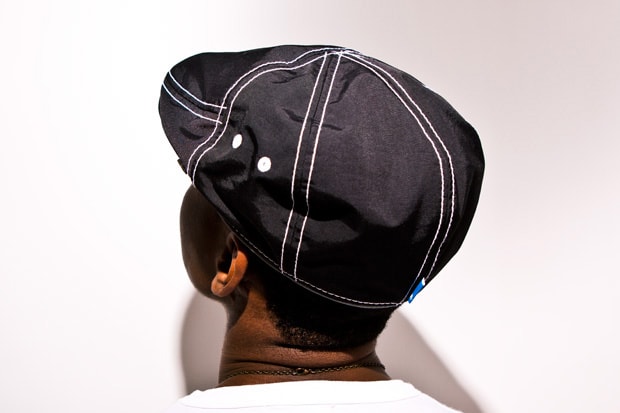 Sam Lee & Kobe Chen – Subcrew
Why did you choose to team up with New Era?
I've always liked New Era caps as a kid. I didn't wear that many fitted caps because I had a small head and even the smallest side was too small. But since the start of the EK line, I've been a big fan. It offers a more mature image and we felt it meshed well with our line.
Traditionally Subcrew's most popular caps have been mesh trucker caps, is this still true?
In actuality, our most popular caps have changed. It's no longer our number one seller. We've seen it reflected with sales and the response from our customers. We're still going to release truckers but the numbers have changed.
Are we seeing a change in Subcrew's image?
I'd like to think that most brands will enter a stage where they'll encounter change.
You have quite a few stores across China and Taiwan, how would you describe the differences between each region?
For example in Chengdu, they're heavily influenced by hip-hop. If New Era opened there they'd make a killing [laughs]. In Dalian, it's really cold and their aesthetics are more understated which means they shy away from colors and prints. In Shanghai, they're more in tune with fashion. Every area in China has different climates and different winters. In Guangzhou you can get away from a windbreaker but some parts need much warmer apparel, so we take this into account. In addition, we have three different lines each representing different design aesthetics. Regardless of the area, we need to build it up with the right awareness and education.
Given the climate of Asia, did it cross your mind to alter the design?
To be honest, it doesn't matter what hat you wear when it's hot out, it'll be hot regardless of what you wear. I never went so far as it taking into consideration this aspect but there are times where you just need to cover your head. If it's too hot, I'd rather not wear a hat at all haha.
What sort of theme did you have in mind?
I'm a big fan of fishing so we wanted to go with an outdoor theme. A cap that could really help with protecting your head from the sun but was also water resistant against the elements was a goal. We wanted to use a GORE-TEX construction but eventually after it was all said and done, the final product would simply be too expensive. So we went for a material with a similar characteristic that's still waterproof breathable. But based on the construction, it's more so water resistant due the seams.
What about the design of the cap?
We switched up the panels of the cap from a traditional 6 panel to only one panel (5 panels in total) on the front. Although it's not totally waterproof, less seams mean less areas for water to enter. We also wanted more summer-relevant colorways. We have some of our own Subcrew signatures including the 3M piping around the opening. The side has a bit of Subcrew branding.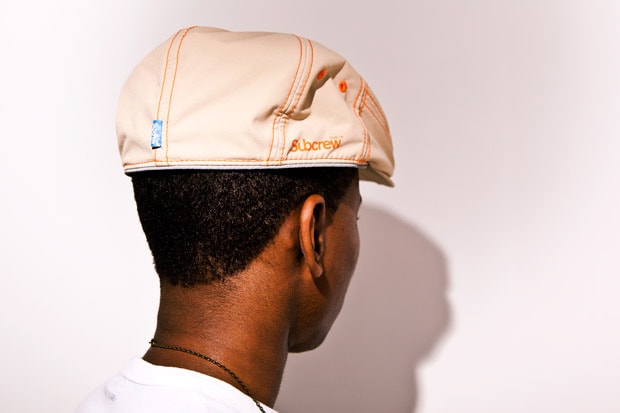 Kenneth Chan – New Era
Working with Subcrew, they have a pretty strong background in their own hat range. Why does it make sense to partner with them?
We're definitely a hat manufacturer, likewise with Subcrew. For us we want to extend beyond just our own internal team and we want some of their expertise in what they see in the hat world. Essentially gain some of their insights as well.
In Asia, New Era's identity is definitely without the same foundation as say the United States. What's your strategy for entering the different markets in the region?
Our goal for 2011 and 2012 is for Asia Pacific, mostly in Australia, followed by South Korea. Australia's sporting culture is phenomenal while South Korea is strong in baseball and music/b-boying. It makes us to hit these two first and they're arguably the strongest markets. Even the Korean white collar demographic will pair suits with fitted caps. There's an average of approximately 2.4 caps per person in Korea versus 0.08 caps per person in China. But hopefully with the help of Subcrew, we can make the transition a little easier.
Do you need a different angle entering China beyond just the 59FIFTY silhouette?
The 59FIFTY is our hero cap and we'll definitely need to compliment this with our EK Line.
Will it be a tough sell without the baseball background of China?
It's tough to say now but overall on the North Eastern coast, they'll have a better taste for hats. Typically, Chinese have associated caps with peasants or workers. But when you move out to the coastline, it's seen more as a fashion statement.
What were the technical difficulties when designing the hat?
Not a lot of difficulties, but we had to change some of the details. The EK line is based on our predecessors, and it often didn't include mesh, so we had to modify it a bit. The silhouette makes a lot of sense and the material choice makes it more robust for the outdoors.
Was the original vision compromised versus the final product?
I don't think the inability to use GORE-TEX is a huge issue. We did want to make something more accessible but we're not closing the door on something down the line. Maybe we do create a true GORE-TEX offering or a Harris Tweed cap.