adidas Zeitfrei: The Complete Ride
Making our first foray into the world of collaborative sneakers alongside adidas, we catch up with the project's architects: Jason Chow, Hikmet Hikmet Sugour, and Andy Chiu.
1 of 5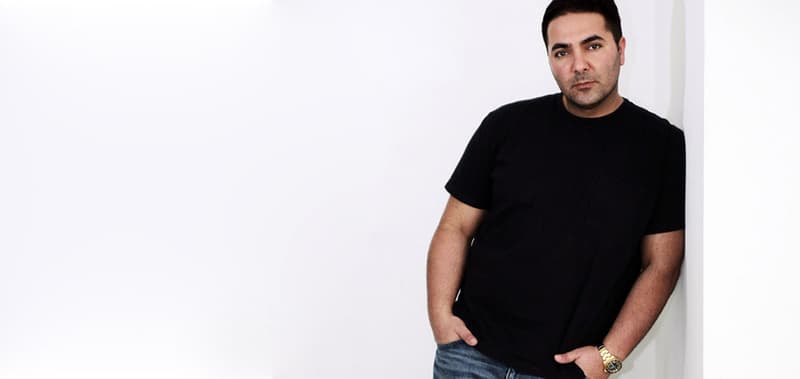 2 of 5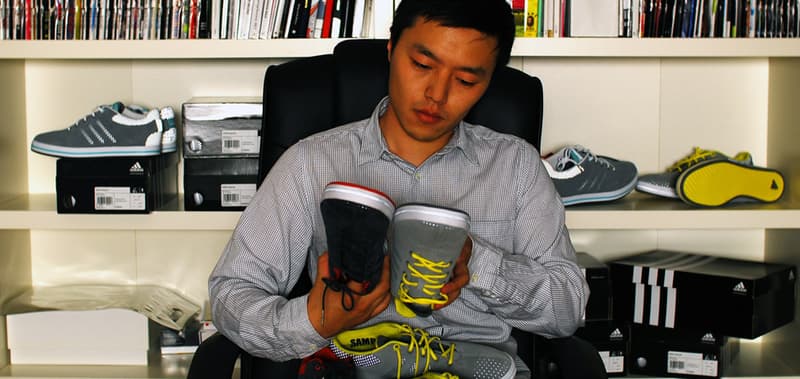 3 of 5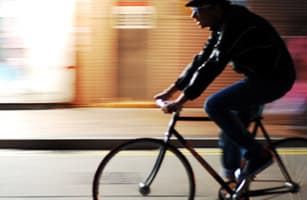 4 of 5

5 of 5
Almost a year ago, Kevin and I convened with Andy Chiu of adidas, in a busy Starbucks coffee shop in Hong Kong's Central district. An informal talk began revolving around a project you've most likely heard inklings about in the last few weeks, regarding HYPEBEAST's very first foray into world of collaboration footwear. With a small budget of approximately $9,000 USD amongst all of us, the task was a bit daunting to create something memorable. Under the neat little title of "The Complete Ride", it was sort of a dream come true amongst the whole team, to take a stab at putting together the pieces of the puzzle to form the final product for the new incoming bike-inspired Zeitfrei model. Developing some great relationships whilst strengthening other ones, the road hasn't been all picturesque along the way. We've gained an enormous amount of experience through this project and made enough mistakes to last a few experiences (see: timelines). But ask anybody who's been in our shoes and had the opportunity to put their mark in footwear history, and I'm sure they'd say they would do it all over again… actually maybe ask Hikmet.
There has been an ironic reversal of the roles in the last few weeks. Communicating with fellow media partners regarding communications, creating press releases and giving interviews as opposed to administering them has been a fun process nevertheless. The support has been outstanding from our peers and for that we thank them immensely. While many question HYPEBEAST's involvement on this project, as we're not exactly a bike-centric participant, we took this as an opportunity to help enhance and drive a sport we have a deep underlying respect for. A penchant for creating quality product was at the forefront of our efforts and hopefully many of you will feel the same. HYPEBEAST branding is a bit of a catch 22, I'm sure there are more than a handful of people that frequent the site consistently but would scoff at the notion of being labeled a HYPEBEAST. We're really not sure how (un)favorably the retail reaction will be to something with our logo on it. Will people be weary of being labeled a HYPEBEAST by rocking the shoe even if they're actually feeling them? Oh well, judgment day is on Friday, May 29th!
To give you a better understanding of the project, we've compiled an interview that involves three integral personalities within the adidas "The Complete Ride" project. They include Special Projects Manager, Jason Chow of HYPEBEAST, Solebox founder Hikmet Sugoer and adidas Sport Performance Footwear Product Manager, Andy Chiu.


Jason Chow (HYPEBEAST – Special Projects Manager)
Being the first major shoe collaboration for HYPEBEAST, was the planning overwhelming? What would you change in terms of your own processes and handlings, for the future?
At first when Andy, from adidas, approached us with the idea, I felt curious about the whole project, lots of questions and concerns came to mind, but it was definitely something our team had interest in because most of us here have a profound interest in sneakers and footwear. After reviewing details of the project and several discussions with the team, we felt like this would be a good opportunity to try something new and see how far we could push our creative boundaries. The process was definitely a challenge and a great learning process, as this is our first sneaker collaboration. I think we've certainly learned a great amount from the design process, to setting timelines, coordination between all the parties involved, creative directing, marketing and media coverage.
Taken from this experience, I think right off the bat creating a roadmap and making sure everything is managed time-wise well plays an important factor. That is probably something I would emphasize more in future projects and make sure enough time is utilized every step of the way.
There have been some initial comments that HYPEBEAST isn't entirely relevant to the fixed gear community, what are your particular thoughts on this?
I think as a media outlet, HYPEBEAST has taken part in covering many new and exciting stories regarding the fixed gear community. Within our team, we're among numerous peers and friends that have ridden extensively and it's a growing sport we've come to appreciate and respect. We've done our own fair share of research and involved a couple of riders to contribute and provide feedback to this project. I wouldn't necessarily question the relevancy as I think the entire project ties in well with our intentions and I'm proud of the final results.
How does HYPEBEAST translate from something intangible in the form of news and content to the world of products?
I think everything happens organically, with the growth of the website we've definitely gained a great following and it just fell in place to take the next step and try something new. We see a great amount of products on the daily and in return have developed an eye for design. We aren't really pushing HYPEBEAST to become a brand, but taking on special projects that are creative, original, and enjoyable, which is something we strive for. We take great pride in producing a high quality product.
In the past, collaborations have involved personalities and brands and to a much lesser extent media outlets. Do you think this is a changing phenomenon?
There can only be that many collaborations with the same people and same brands before consumers get tired of seeing the same products. I believe everyone is opening up and looking for more ways to collaborate and produce worthwhile products. Companies (especially big companies) in my opinion are taking online media outlets more seriously and I hope it continues to push in that direction.
Creativity shouldn't have boundaries, work with people that you think can help enhance the project and not always because of who they are and where they stand.
With HYPEBEAST as a blog partnering with a big, established brand in adidas, do you feel this is ultimately the acceptance of the blogging format as a respected form of media?
I remember years ago when blogs weren't really taken seriously as a form of media, but that has rapidly changed. Blogs have taken a huge leap and definitely plays a big role when it comes to media presence. No matter what industry you are in, there is something out there for you in the form of a blog. If you ask me if blogs have reached it's pinnacle, certainly not. There is still a long ways to go for everyone to understand the true value of online media. For those that often compare print to online media, it's very difficult to make direct comparisons because they're both similar yet different in their own special ways. We need both.
How did you guys decide on the colorway of the shoe?
As a team, we came up with tons of different colorways and material variations. We tried to play out different themes using more spring colors and see what would play out the best. To be honest, it was a challenging process to really set sight on just one colorway, but in end the colorway seems to have struck a positive chord with the majority of people.
What are some of your favorite elements of the Zeitfrei?
The Zeitfrei is an interesting shoe and it really took time to grow on me. The silhouette of the shoe is simple yet provides both casual and performance aspects. A great job by adidas to construct a shoe with such balance, good for both riding and your everyday casual wear. The front toe perforations are great for breathability, the neoprene pocket on the tongue to tuck in your laces is a nice touch as are the subtle hints of 3M. This shoe embodies a simple aesthetic design yet is accompanied by various performance and technical traits.
From your perspective, how big of a role will bicycles play into the future?
The sport of cycling will always have its place. Either training to be a professional rider or just riding for fun, no matter what age or gender you are, there is always enjoyment from getting on a bicycle. Keep peddling and ride for the passion of riding.
Did you put together any extra items to go alongside the sale of shoes? Any particular reason why you chose these items?
After putting together the colorway of the shoes, we wanted to develop the project further and with the approval from adidas, we brainstormed to come up with complementary items that came along side the shoe. At first, the idea of making a dust bag to put the shoes in came to mind and from there on, it snowballed into the idea of producing a messenger bag with a custom sneaker compartment. Going the further step, we threw in the idea of also producing a cycling cap. All in all, each package will be ultimately tied together with a canvas carry-all sling bag to properly store all the goodies. We found everything to be a perfect fit covering all aspects of riding on a daily basis.
Hikmet Sugoer (Solebox – Founder)
You are arguably one of the most active participants in the sneaker collaboration scene, what do you account this success to?
I think the main point is I never really cared all that much about actively going into collaborations. Everything I do is purely because I love to do it. It is my passion, my life, and it seems that it works together like so.
If you turn down a brand for a collaboration, what are some of your particular reasonings?
When I enter any collaboration, it's mostly on the basis that I love the brand and respect the people behind the brand. And of course, that the brand or model was somehow a part of my life. You asked yourself why many people buying retros? Because they had the shoes as kids. And I've been extremely fortunate and lucky to have the ability to put my own interpretations on a handful of shoes.
What are some of your favorite elements of the Zeitfrei?
I love the tongue pocket for the laces. This is what I like on shoes, details. For example, check under the pocket and you will see an additional detail.
For the colorway, what were your inspirations? Why the gumsole?
I love vintage cars and it is a typical color arrangement of a vintage car with a slate gray exterior with red interior. Both cars and bikes have something to do with motion, so together they share some relevancy. Gumsoles, mesh and leather are my favorite materials for a shoe. I have the subjective feeling that gumsoles are more sticky like a racing tire on a car.
How does the Zeitfrei collaboration factor in amongst your other projects
in the past? How would you say it's different from previous projects?
Because the Zeitfrei isn't a retro, this is one of the main points why we joined this project. It is something new and a totally new shoe design which can hopefully become the classic of tomorrow, the Zeitfrei. Big thank you to Andy Chiu from adidas for giving us this chance and a big thank you to the HYPEBEAST posse for pushing things. I think we did in fact create "A Complete Ride" with this collaboration. It's the perfect match.
As a partner that isn't traditionally routed in the world of cycling, did you foresee any obstacles?
To be true, I do not think that you have to be active into sports to work on a shoe. Sometimes it is better to be objective. Sure, there will be people who will think about it why we or HYPEBEAST are doing a fixie shoe. We've done it and the shoes are looking great and I hope that people will welcome our work as something new in these saturated times.
From your perspective, how big of a role will bicycles play into the future?
Bicycles are the right way to move from A to B. Even a lazy guy like me uses a bike for short ways. And the best: you do not need gasoline, you do not produce CO2, and you do something for your health.
Did you put together any extra items to go alongside the sale of shoes? Any particular reason why you picked these items?
Sure, a Solebox is not a Solebox collab without something special. We did an air pump for a bike. We worked with SKS, Germany's leading manufacturer for air pumps. The AirChamp Pro is included in every package with a Solebox branding.
Andy Chiu (adidas – Sport Performance Global Footwear Product Manager)
Why did adidas decide to initiate this project and what was your role?
adidas has a longstanding history as being one of the most innovative brands in the sports industry. We are constantly looking for new ways to inspire our consumers both on and off the field of play. The adidas "Complete Ride" project and Zeitfrei collection of footwear was about creating an iconic and innovative cycling product package based on performance and function. I worked as the Product and Project Manager for the concept within the Men's Training Business Unit as part of the Sports Performance Division of adidas.
What role has HYPEBEAST as well as Internet media in general played in the development of big brands such as adidas over the last few years?
adidas is constantly looking for new ways to reach and interact with consumers in the digital and social media world. Working with key influencers in the industry like HYPEBEAST is an important way for adidas to connect with interested and valued target audience around the world. HYPEBEAST is the leading media partner when it comes to sportswear and streetwear and is why adidas sought them out as a partner for this project.
Why did you look to HYPEBEAST as a contributing partner to this project?
With any partner, adidas looks to foster and develop sport at all levels. Together with the other brands collaborating with adidas on the "Complete Ride" project, HYPEBEAST, Solebox and Bianchi, we've developed a fresh and meaningful concept which are style driven performance based products.
While Solebox is no stranger to collaborations, why did you bring them on-board for this project?
Solebox is one of the top-tiered sneaker retailers in the world, and we are glad to have worked with them on this unique concept and look forward to future partnerships.
What was the goal in designing this particular shoe? What sort of technical elements are involved in the design of the Zeitfrei?
Adi Dassler 's philosophy on design was always to help the athlete perform at all levels and aid them in reaching their goals; this hasn't changed over the past 80 years and will forever be an integral part of adidas' approach to sportswear. We created the 'Zeitfrei' to help the fixed gear rider of today through understated and hopefully helpful details. Fixed gear cycling is a very special sport and requires techniques beyond your usual skill set for normal bike riding. And of course there is an element of aesthetics involved in the culture as each look to bestow their own style and creativity when putting together their bike. With 'Zeitfrei', we hit the right balance between both. We integrated a tongue pocket for the laces to keep them clear of the chain. By looking at the sole unit you can see a foxing band covering the midsole that offers a clean, traditional look but it is more durable than other shoes of a typical vulcanized style. We put foxing on top of the outsole so it won't wear
You'll also find addition 3M reflective features that gives the shoe a safety element as well as a color pop.
What does the name Zeitfrei represent?
'Zeitfrei' is German for the word "timeless". The name hints at the story and design of the shoe and also represents a slice of our brand DNA and heritage by using a German word/phrase.
Was it easy to get someone like Bianchi on board as a reputable addition to the strong group of brands?
Partnering with a well-respected and long-standing brand like Bianchi definitely added strength and credibility to the project. With the help of Bianchi, we've assembled a unique and iconic package for a cyclist that has never been done with this level of detail. This is why we decided on the project name, "The Complete Ride" as every single aspect was represented and the project was very much a collaboration of concepts, ideas, products and brands.
Having developed close personal relationships with each respective party in Solebox and HYPEBEAST, how has this enhanced the overall project?
In order to create iconic product with the highest level of innovation, design and detail, all parties involved must be both committed and passionate about the project. In this case, it was a great effort between all brands. The Complete Ride" was a strong concept strengthened by collaborating with industry leading brands like Bianchi, HYPEBEAST and Solebox.
Going forward, what other projects do you have waiting in the wings?
Unfortunately, we can't reveal details of upcoming projects, but look forward to sharing our latest concepts with you in the near future. We will definitely use the "Complete Ride" project as a good example of a unique collaboration that we hope will inspire our consumers as much as it has inspired us.
Do you have anybody you want to thank?
I want to thank our partners in this project including Richard Stroem, Fabio Belotti from Bianchi; Season Chan, Jasper Wong, Eugene Kan, Jason Chow and Kevin Ma from HYPEBEAST; Hikmet Sugoer from Solebox.
HYPEBEAST x adidas "The Complete Ride" Zeitfrei Release Information
Date: Friday, May 29th, 2009
Time: 2 pm NYC | 11 am LA | 7 pm London | 8 pm Berlin | 2 am Hong Kong (Saturday the 30th)
Location: http://store.hypebeast.com
Price: $198 USD + $20 USD (shipping)
Sizes: US 6.5, US 7 – US 12 (full sizes only)
Includes: Cycling Cap, Cordura Messenger Bag, Canvas Carry-All Bag