Staple 2008 Spring Collection
Following up on their 10th anniversary in 2007, Staple Design is entering their 11th year with a new direction. As they transition into the new decade, the "Teachers Work Harder Than You Do. No Matter What You Do" collective embodies the same design aesthetic and visual communication skills which has put Staple at the innovative forefront since it's inception. For jeffstaple, this latest collection will carry a more mature look, focusing more then ever on fabrics, cuts and styles. Always being inspired by the institution of eduction, the collection is themed after teachers and professors. So profound the effect of his teachers and profs, jeffstaple named the collection after his high school teachers which paved the way for jeffstaple's success. The capsule is broken into various stages of staple's life, referencing specific times and events. The highlights of the collection encompass a variety of different styles, the Nappa Leather Jacket, Gingham Check Rain Poncho, Technical M-65 Jacket, Pinstripe Hooded Cardigan, Buttondown Shirts, Leather/Canvas Bankers Tote Bag, DJ Muro Collaboration Series of Tees and more. 80% of the collection is produced directly in New York City, as the line tries to reinvigorate the art of design and production in the United States. Click Here to View Feature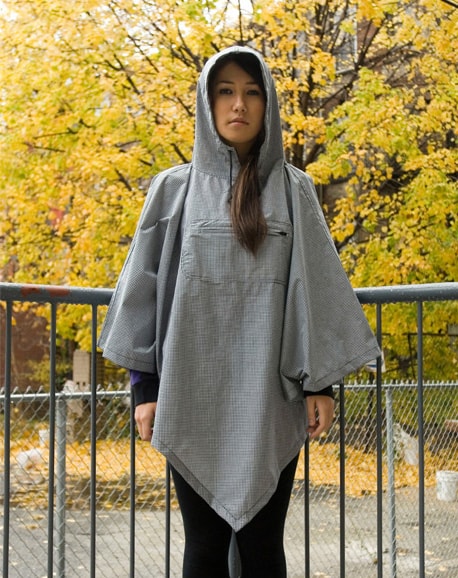 Following up on their 10th anniversary in 2007, Staple Design is entering their 11th year with a new direction. As they transition into the new decade, the "Teachers Work Harder Than You Do. No Matter What You Do" collective embodies the same design aesthetic and visual communication skills which has put Staple at the innovative forefront since it's inception. For jeffstaple, this latest collection will carry a more mature look, focusing more then ever on fabrics, cuts and styles. Always being inspired by the institution of eduction, the collection is themed after teachers and professors.
So profound the effect of his teachers and profs, jeffstaple named the collection after his high school teachers which paved the way for jeffstaple's success. The capsule is broken into various stages of staple's life, referencing specific times and events.
The highlights of the collection encompass a variety of different styles, the Nappa Leather Jacket, Gingham Check Rain Poncho, Technical M-65 Jacket, Pinstripe Hooded Cardigan, Buttondown Shirts, Leather/Canvas Bankers Tote Bag, DJ Muro Collaboration Series of Tees and more. 80% of the collection is produced directly in New York City, as the line tries to reinvigorate the art of design and production in the United States.