Love's Gonna Getcha.
You know, that's why man I've been telling you all the time man...
You know "love"? That word love is a very serious thing, and if you don't watch out, I tell ya that Love's Gonna Getcha.
Because a lot of people out here say "I love my car" or "I love my chain" or, or "I'm just in love with that girl over there." So for all the people out there that fall in love with material items: we gonna bump the beat a little something like this...
-KRS ONE (Love's Gonna Getcha)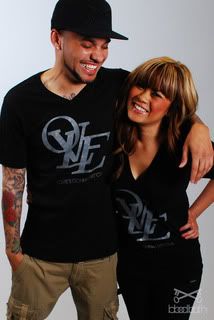 With cupids just around the corner, Bloodbath brings you exclusive V-Neck tees for him and her just in time for V-Day. *Throw them V's up!* Inspired by the hip hop classic - "Love's Gonna Getcha" by The Teacha himself - KRS ONE. Remember to pick one up for your main squeeze or that side hustle that no one knows about. Available now in the Bloodbath Online Shop. Order by Feb 10th for guaranteed delivery by Valentines Day.

This is also the first time we are offering clothing specifically made for women. Modeled by Troof Be Told and his lady Monica.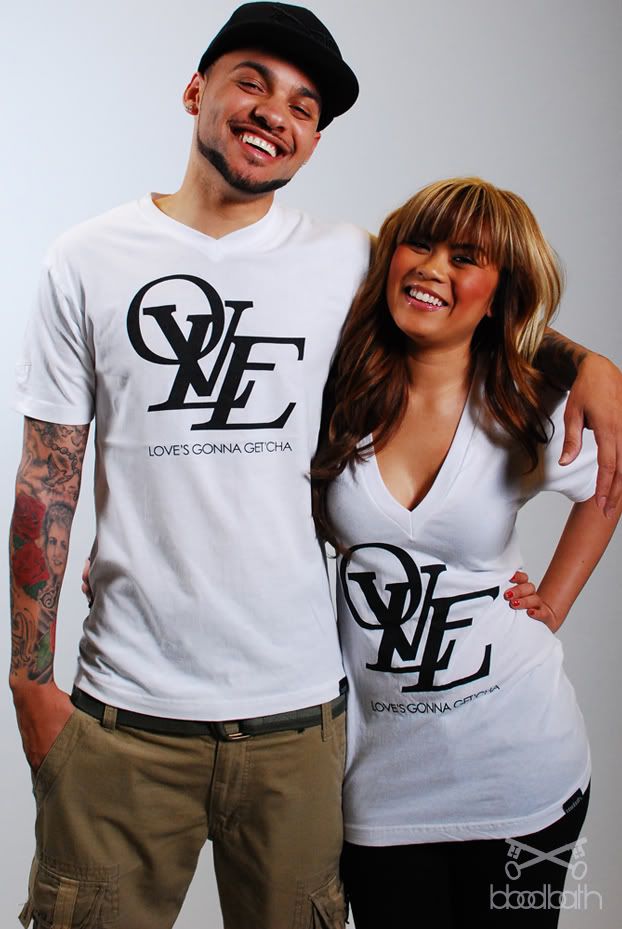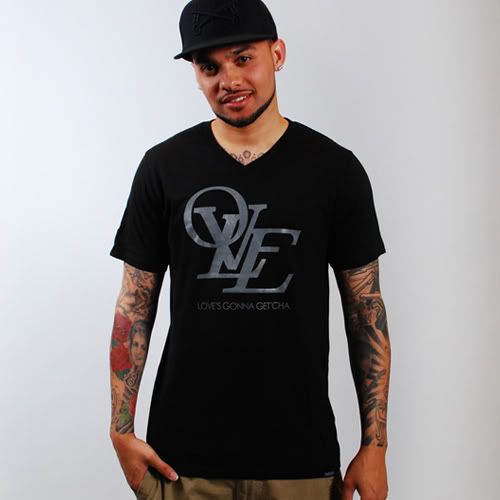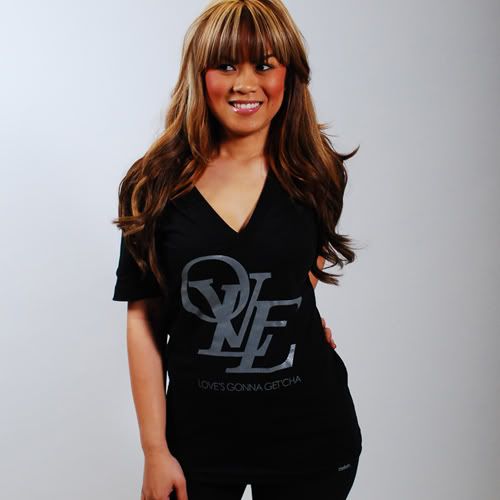 www.youtube.com/watch?v=CtrNj47u1D8&feature=player_embedded
For more info visit
bloodbathproject.com