Swarovski's 'Masters of Light' Exhibition Spotlights 128 Years of Crystal-Covered Couture
Premiering at the Museum of Contemporary Art in Shanghai.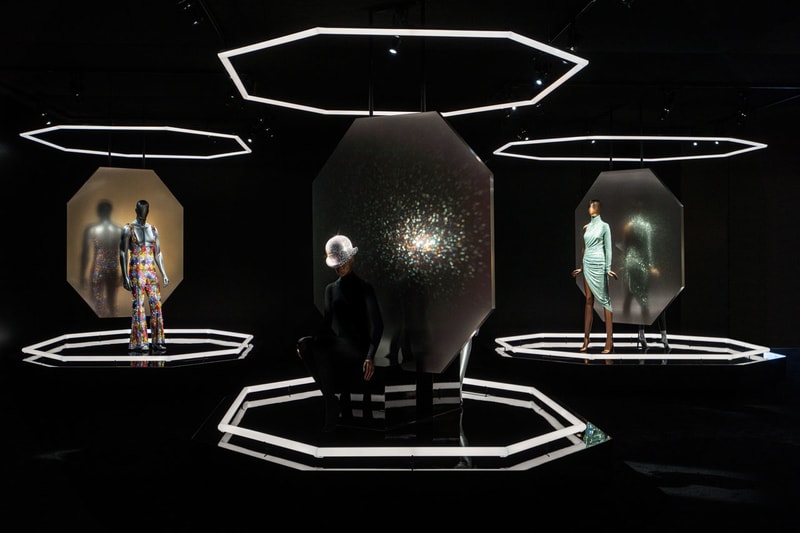 1 of 11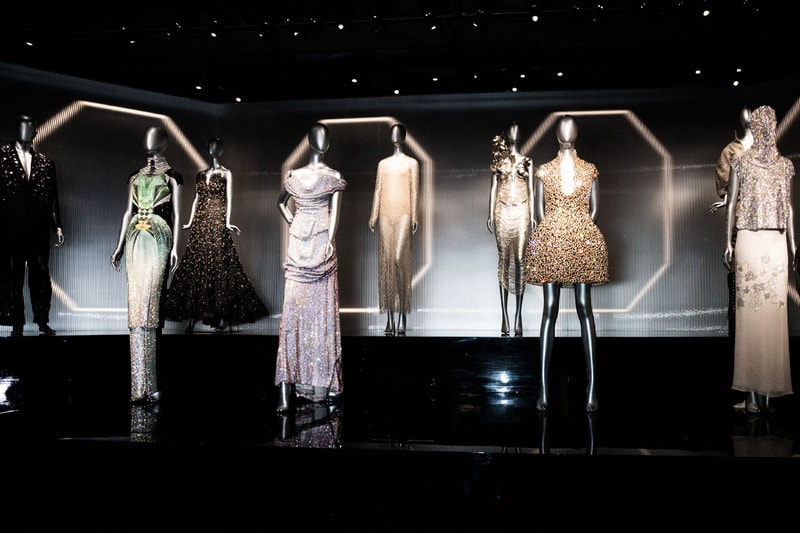 2 of 11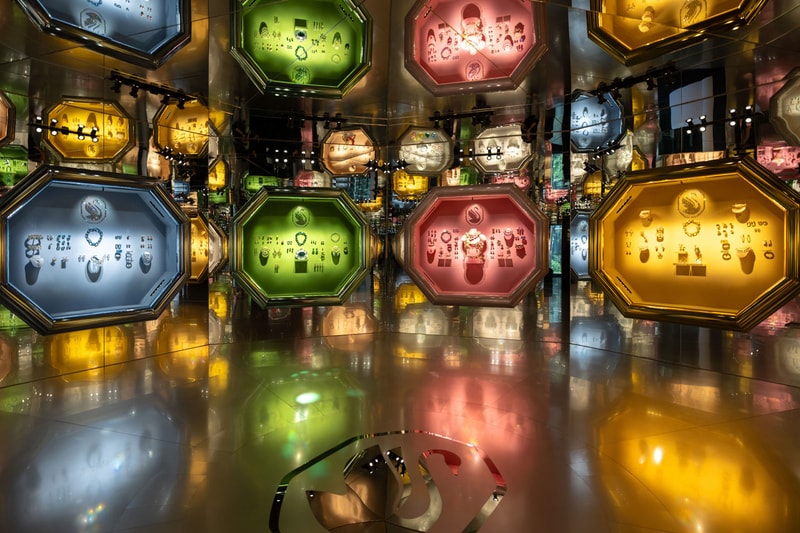 3 of 11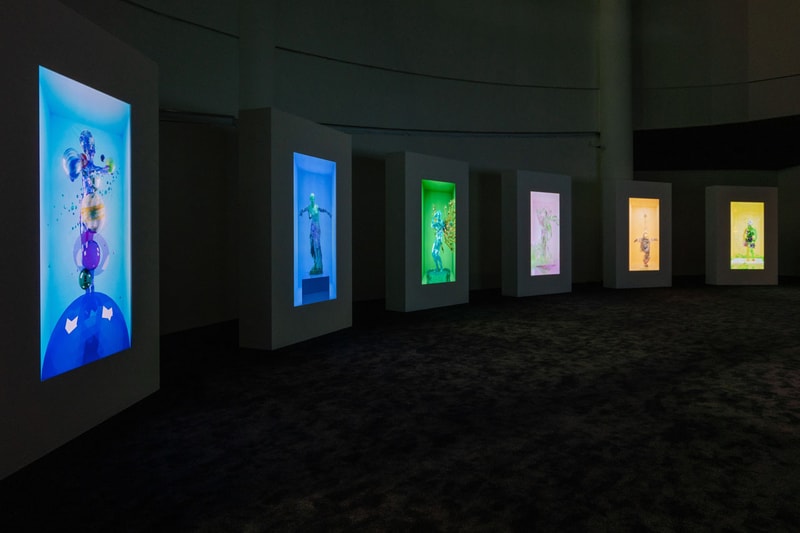 4 of 11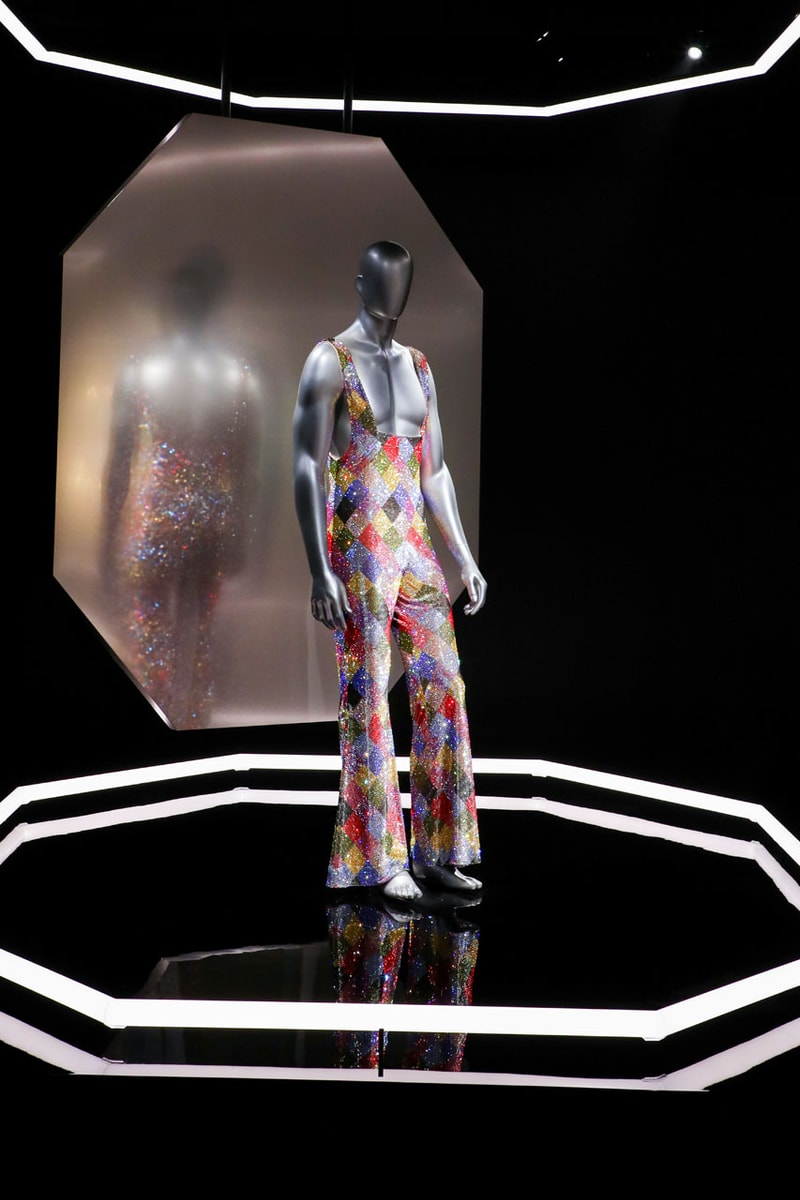 5 of 11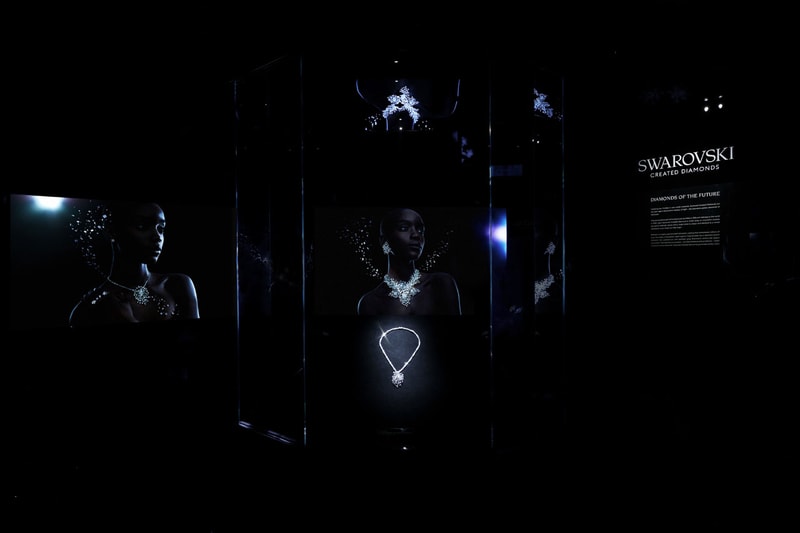 6 of 11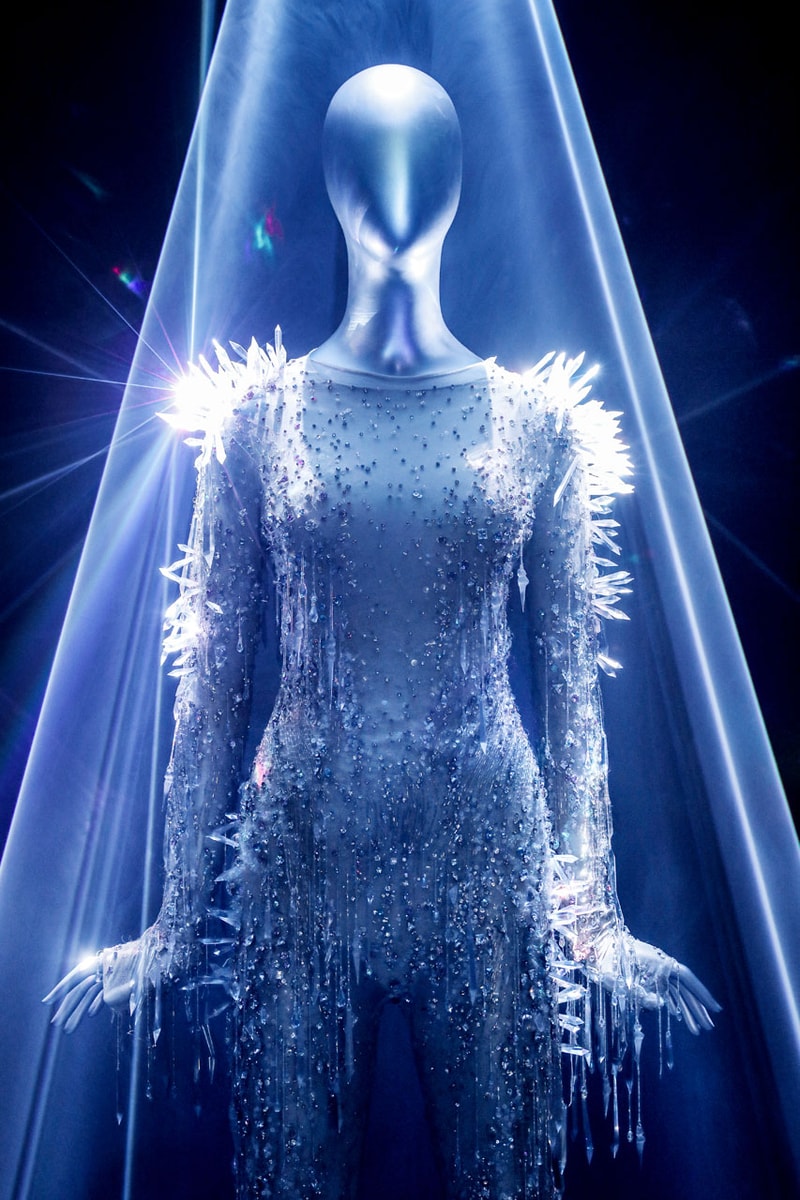 7 of 11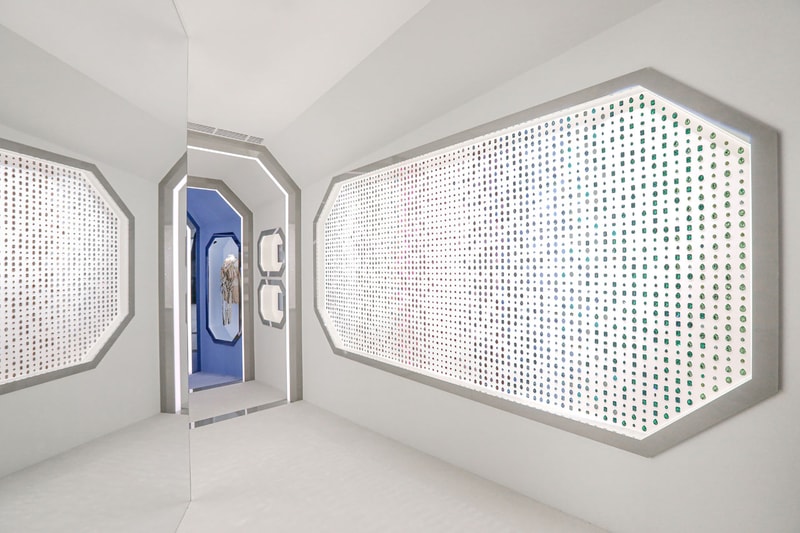 8 of 11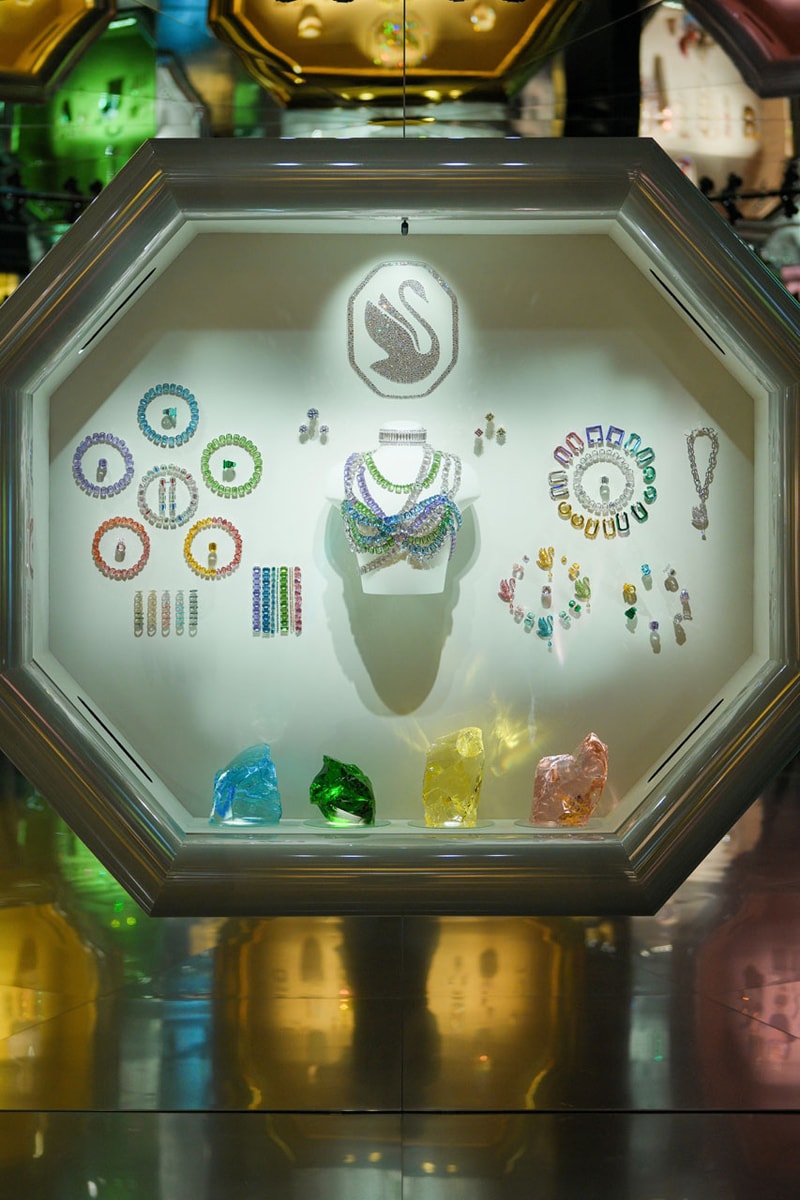 9 of 11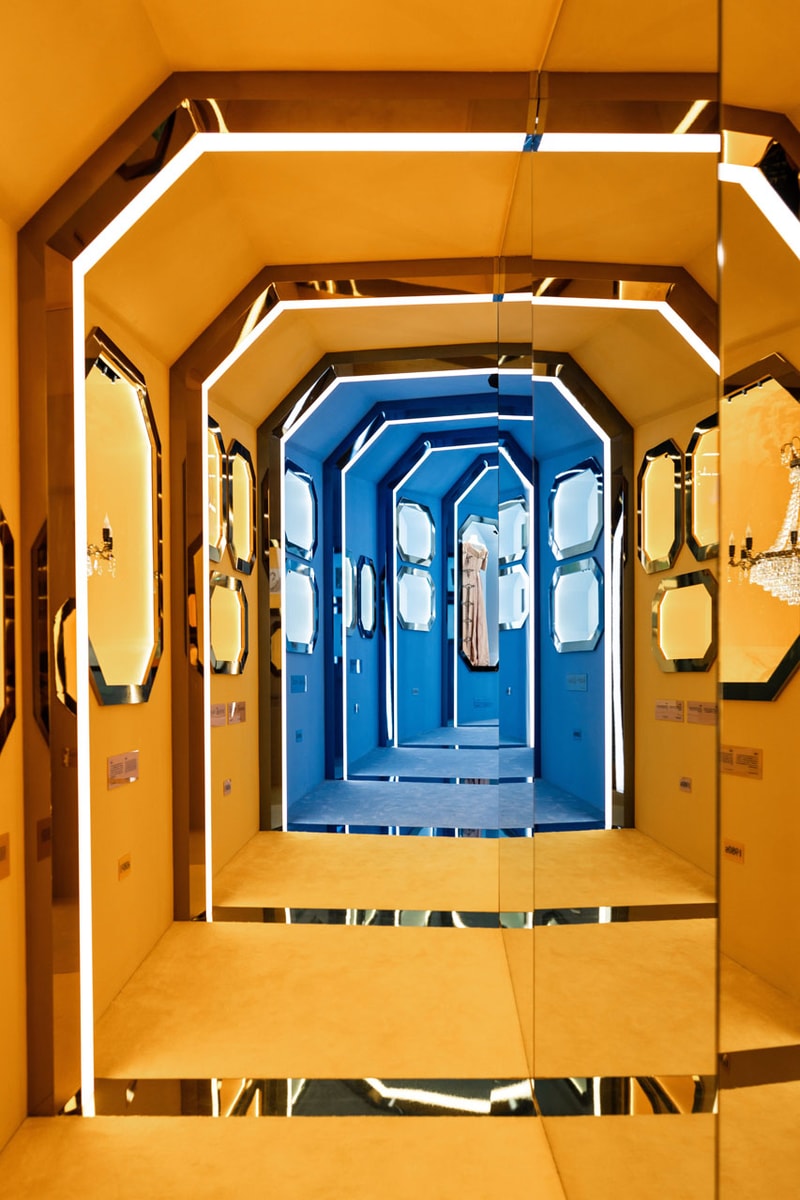 10 of 11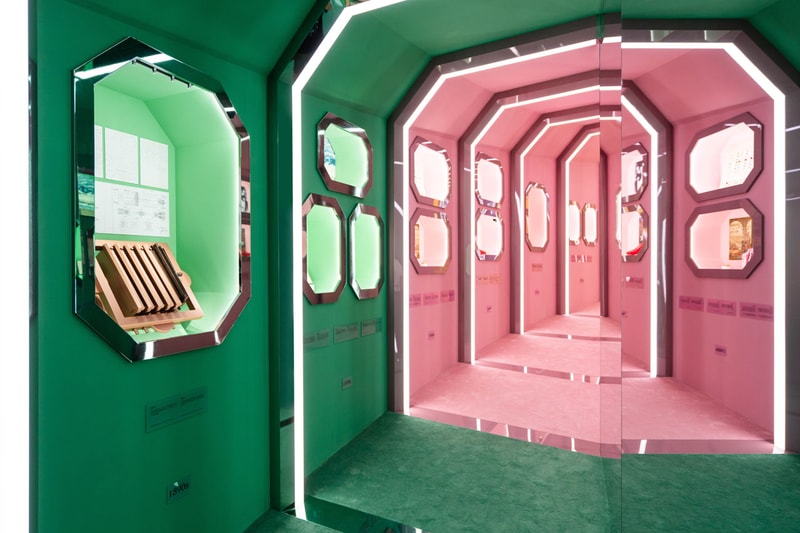 11 of 11
Swarovski cut the ribbon on its inaugural brand exhibition, titled Masters of Light, at the Museum of Contemporary Art in Shanghai on Wednesday. Curated by Alexander Fury, the showcase highlights the diamond purveyor's influence over fashion, with more than 60 crystal-embellished couture pieces from the brand's centuries-spanning archive.
The exhibition unites gemstone-laden pieces from revered designers, including Alexander McQueen, Armani Privé, Balenciaga, Christian Dior, Fendi, Gucci, Guo Pei, Jimmy Choo, Louis Vuitton, Robert Wun, Thierry Mugler and Vivienne Westwood. Additionally, the exhibition houses a number of famous Swarovski-clad stage costumes and red-carpet looks, including those worn by Harry Styles, Rihanna, Christina Aguilera and Marilyn Monroe, that will be presented to the public for the first time.
The space is divided into seven history-charting "Chambers of Wonder" — Time Chamber, Masters of Light, Future History, Jewelry Box, Pop Icons, Mathemagical and Diamonds of the Future — that take visitors on a journey from Swarovski's founding days in 19th-century Vienna to the label's present-day crystal empire. Notably, in the Diamonds of the Future chamber, the brand spotlights its new fine jewelry collection, designed by creative director Giovanna Engelbert.
"It is very emotional for me to see all these astonishing pieces together in our first brand exhibition, which is a celebration of craftsmanship and savoir-faire in every creative discipline," said Engelbert. "From conceptualization to realization, Masters of Light has been an extraordinary endeavour, and I could not be happier that the exhibition's journey begins here in Shanghai, a city of culture and creativity, a hub of luxury and a global gateway."
Swarovski's Masters of Light exhibition is on view at the Museum of Contemporary Art in Shanghai through October 9. The show will then travel to further locations that have yet to be announced. Take a look inside the exhibition in the gallery above.
Elsewhere, Louis Vuitton and Yayoi Kusama returned with a new fashion book, titled Creating Infinity.