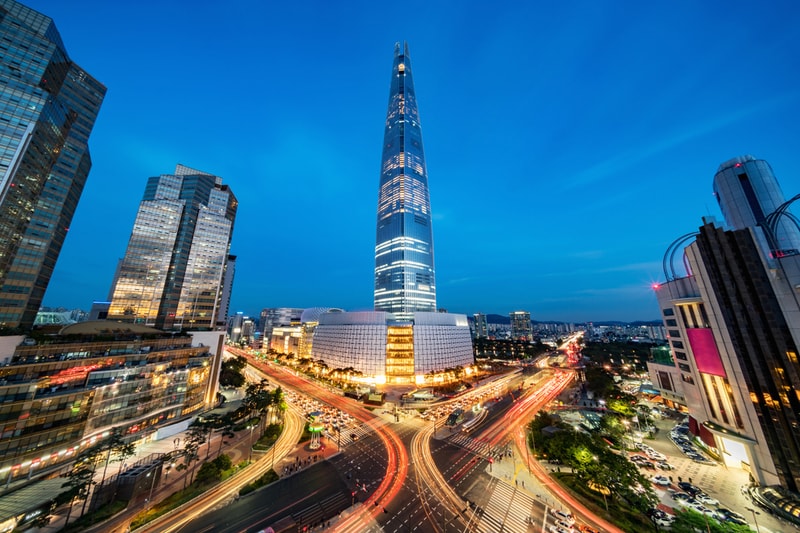 Must-See Booths at Frieze Seoul 2023
The second edition of the fair will host over 120 galleries from around the world.
---
Frieze Seoul is back for its second edition at the COEX exhibition center in the Gangnam-gu district. Running concurrent to the city's longstanding art fair, Kiaf SEOUL, the latest iteration will showcase over 120 global galleries, with a special emphasis on Asian exhibitors, including Gallery Hyundai, ROH, and Kosaku Kanechika.
This year's iteration will also feature curated programs that explore the wider creative landscape of Korea. Curated by Sungah Serena Choo and Kim Sung woo, the Film portion will present works by 14 Korean artists who spotlight how narrative in video can be used as a vehicle for excavation. Elsewhere in Talks, a number of regional leaders will host panels, from M+ Deputy Director Doryun Chong and artist Kim Heecheon, to Hayward Gallery curator Yung Ma. Specially launched this year, the Music section is presented by BMW and will showcase performances by musician Colde, alongside guests APRO and Khakii.
"These special projects anchor Frieze's identity as an artist-driven organization and promise to secure the fair's position as an unmissable moment in the international arts calendar, said Patrick Lee, Director of Frieze Seoul.
Earlier this month, Frieze worked with Getty to announce a new global initiative dubbed ART PST. Launching this week at Frieze Seoul, the program merges the field of art and science through grants to over 45 organizations, starting with a new video and interactive performance by ikkibawiKrrr exploring Jeju Island's community of feamle divers, known as haenyeo. Following Seoul, PST ART will travel to the fair's upcoming iteration in London, with a final stop at the Hammer Museum in Los Angeles.
Hypeart compiled a list of five must-see booths at the Frieze Seoul 2023, now on view at the COEX exhibition center until September 9. Please click here for more information on the exhibiting galleries, along with the auxiliary events surrounding the fair.
Seundja Rhee at Gallery Hyundai, Booth M9
Housed at Frieze's Masters section, Gallery Hyundai will present a solo exhibition by acclaimed South Korean artist, Seundja Rhee. Born in Jinju-Si, Rhee immigrated to Paris in 1951 where she lived until her death in 2009. Her sublime work is inspired by the Western art traditions she learned during her life, including a mentorship under renowned modernist artist Henri Goetz, as well as showcasing an emphasis on Eastern philosophical worldviews.
The yin and yang, in particular, serves as the foundational concept to much of her oeuvre, which can be described as abstract color fields, interspersed with geometric iconography, and patterns that evoke a universal spirituality, while simultaneously reflecting Rhee's experiences following the traumas of the Korean War.
ROH x Whistle, Booth C17
In a joint presentation, Singapore's ROH Projects and Seoul's Whistle gallery will showcase a group exhibition of work by artists Agus Suwage, Davy Linggar, Kei Imazu, and Tromarama. Although separated by backgrounds and creative disciplines, the work of each is united by offering unique perspectives into the socio-political history of Indonesia, as well as the Asia-Pacific landscape.
Standout works include Suwage's watercolor paintings, which he creates by mixing tobacco juice, resulting in startling compositions that are striking and hazy, serious and humorous, while probing into themes pertaining to religion, politics, and humanity's relationship with nature.
Perrotin, Booth A1
Global heavyweight Perrotin will bring a star-studded roster of artists to the Korean capital, including works by Maurizio Cattelan, Park Seo-Bo, Paola Pivi, Kara Joslyn, and many more. Highlights include Cattelan's poignant sculpture, Junho (2023), which seeks to spotlight the homeless crisis around the world, as well as recent wall pieces by American artist Josh Sperling.
As a key figure of the Dansaekhwa (monochrome) movement, Park Seo-Bo's Écriture series demonstrates Korea's rich history of ceramics. Each acrylic on ceramic composition was made through a meticulous act of repetition, described by the artist as a way of "emptying" of oneself to achieve a level of spirituality with time, space, and materiality. Also on view are works by Berlin-based art duo, Elmgreen & Dragset, Takashi Murakami, Xiyao Wang, and Tavares Strachan — the latter of which is currently showcasing a solo exhibition of works at Perrotin's Seoul location.
Julio Anaya Cabanding at NANZUKA, Booth C13
In many ways, the birth of the modern museum can be traced to the 16th century, when scholars and aristocrats began housing their interests across art, anthropology, geology and religious artifacts. Known as a Wunderkammer, or 'Cabinet of Curiosities', these rooms served as think tanks that propelled the development of the arts and sciences until the dawn of the Enlightenment. For NANZUKA's booth, the Japanese gallery will feature a solo exhibition by Spanish artist Julio Anaya Cabanding, who will present his own Wunderkammer of sorts.
Cabanding is known for creating reinterpretations of some of his favorite art historical pieces, which he has spray-painted across derelict buildings of his hometown of Malaga. For Frieze Seoul, the artist will showcase the far-reaching interests that bounce from one wall of his imagination to the other, including recreations of Picasso's Guernica painting, as well as a spin on Egyptian mummies, dinosaur fossils, and works by contemporary figures, such as Hajime Sorayama and Javier Calleja.
Gagosian, Booth C14
Just next door to NANZUKA, Gagosian will bring its esteemed lineup, including works by Jonas Wood, Mehdi Ghadyanloo, Nan Goldin, Katharina Grosse, and Urs Fischer, amongst the many. The fair coincides with Gagosian's recent appointment of veteran Seoul gallerist Jiyoung Lee as its Korean director.
Highlights include a large-scale painting by Wood, entitled Landscape Pot with Night Bloom (2014), along with Derrick Adams' painting, Can't Keep a Good Man Down (2023), which comments on the comedy of television sitcoms and the more philosophical humor of Marcel Duchamp.
Frieze Seoul
COEX, 513 Yeongdong-daero,
Gangnam-gu, 06164, Seoul, Korea