LG Announces U.S. Launch of Suitcase TV "StanbyME Go"
Which it says is the perfect "travel companion for on-the-go entertainment."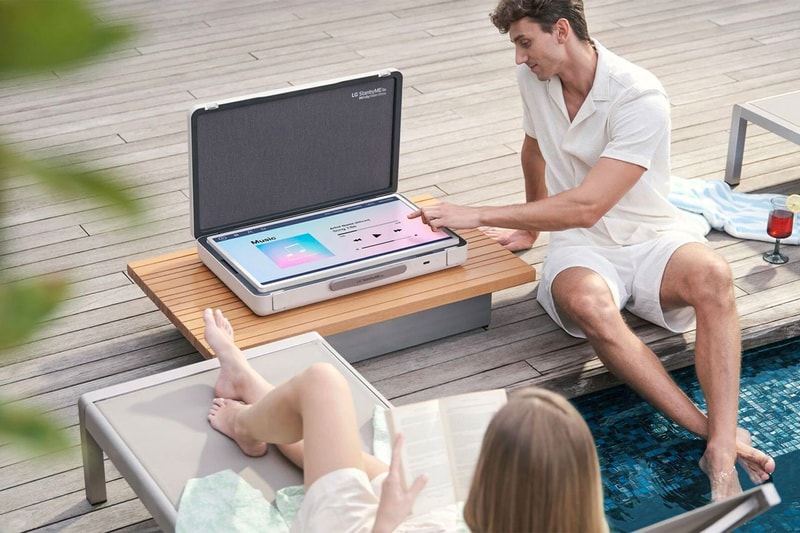 1 of 7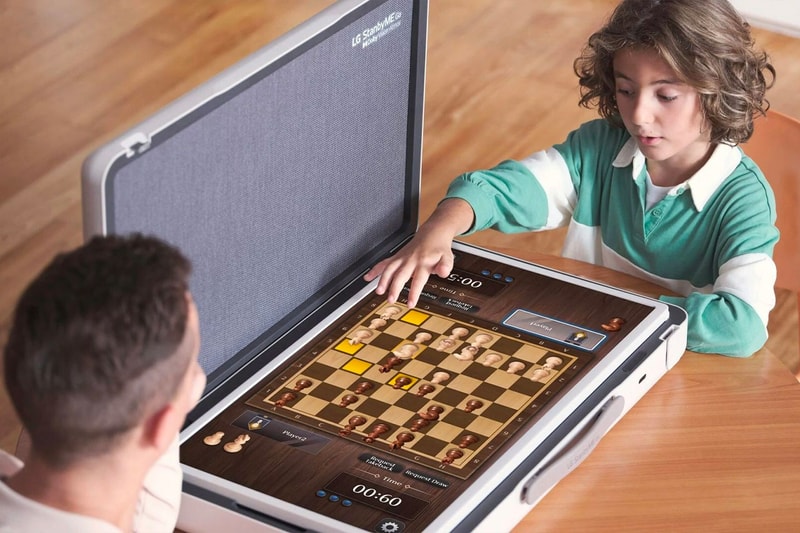 2 of 7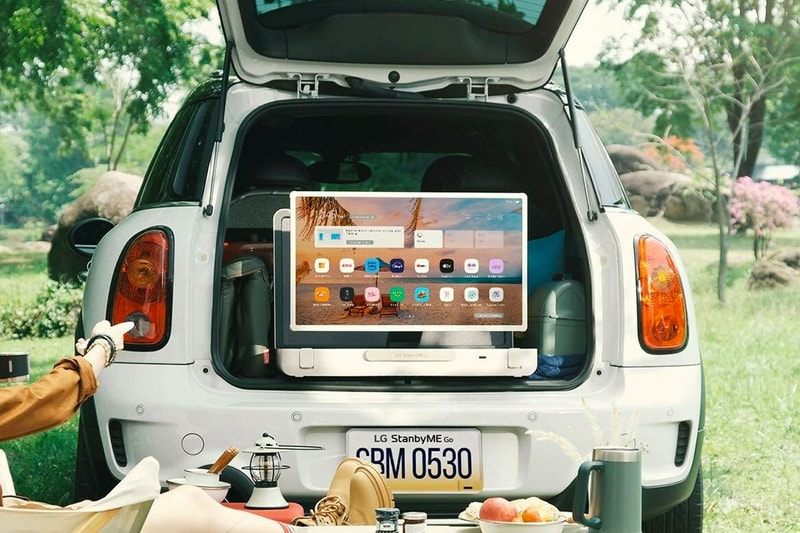 3 of 7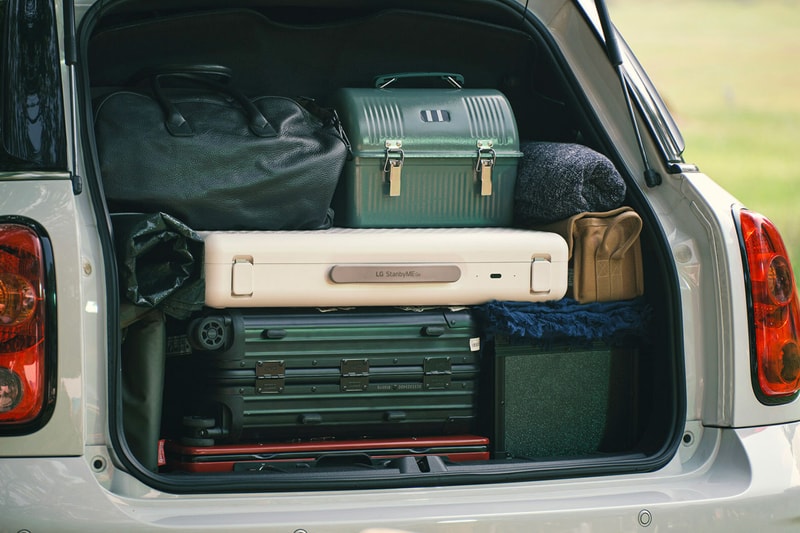 4 of 7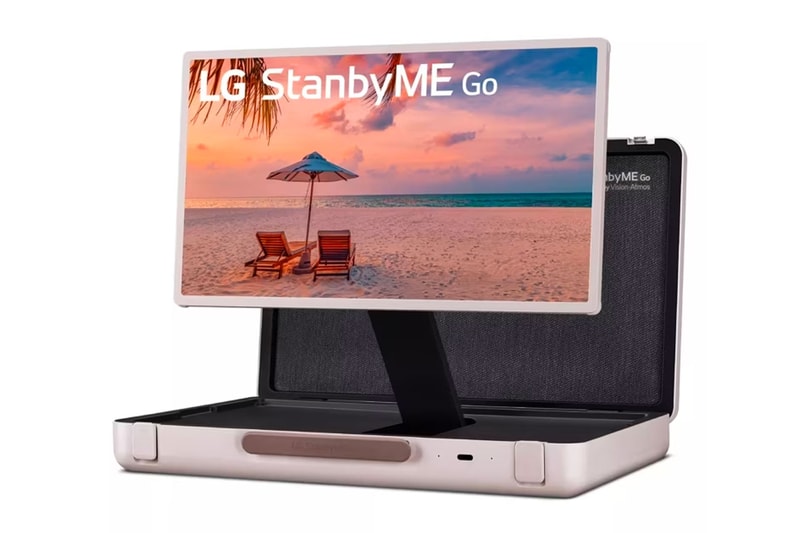 5 of 7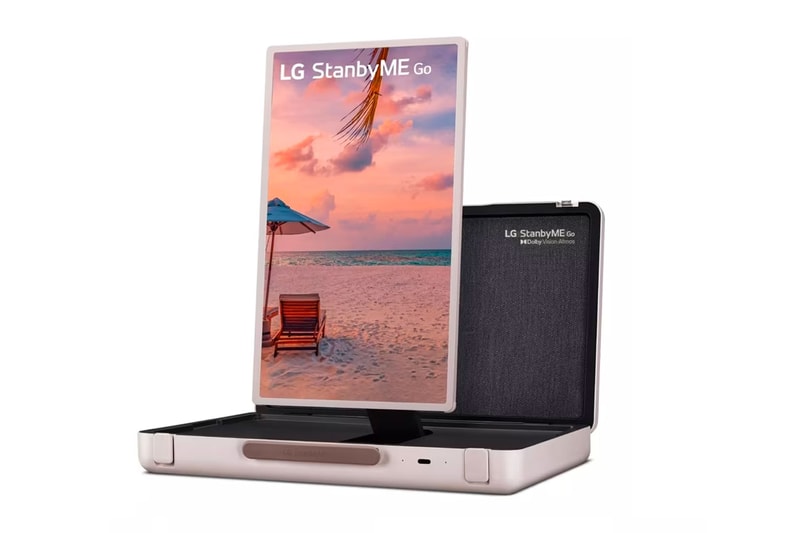 6 of 7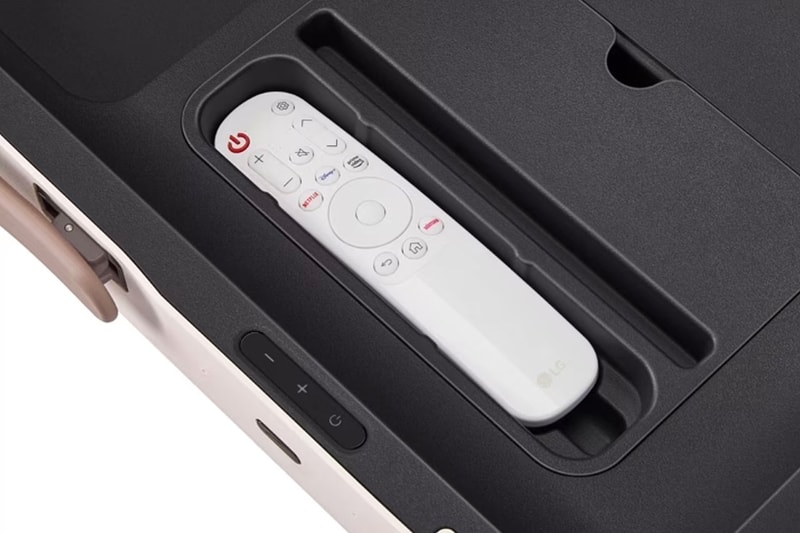 7 of 7
LG has recently announced the U.S. launch of its portable suitcase TV, "StanbyME Go," a $999.99 USD screen you didn't know you needed.
Dubbed by LG as the perfect "travel companion for on-the-go entertainment," the device is essentially a high-quality entertainment center tucked inside a durable suitcase.
The 27-inch LED touchscreen offers a variety of viewing modes, as it's able to tilt, rotate, rise and fall in both landscape and portrait positions — as well as a table mode perfect for chess or questionably, the poolside, according to one of its product shots as seen in the gallery above.
Adding to the experience, is devices built-in 20-watt speaker that auto-adjusts according to screen orientation to provide optimal surround sound. The device supports Dolby Vision™ video technology and Dolby Atmos stereo sound. Beyond being a place for safe keeping, the StanbyME Go suitcase comes with compartments for accessories and a built-in battery, promising up to three hours of viewing time.
"Content viewing is no longer confined to the living room or even the home, but until now, consumers have had to sacrifice screen size in favor of portability," said David Park, Head of HE Product Marketing, adding "LG StanbyME Go makes the full-scale viewing experience travel-friendly and offers a versatile option for streaming, listening, remote working and more."
Software features complementing the device include integrations with LG's webOS software and AirPlay, enabling it to mirror screens from iOS and Android devices. Users can also navigate and command their device hands-free due to its voice recognition features.
Preorders for LG's "StanbyME Go" suitcase TV are open now via the company's official site, with expected delivery quoted as October 16 at the time of writing, subject to change due to orders being fulfilled on a first come first serve basis.
See the suitcase TV in action in the original teaser trailer below.
In other tech news, Marshall rolls out Motif II earbuds with advanced noise-cancelling technology.