Chanel Lands in London for Major V&A Exhibit About Designer's Life
Taking fashion aficionados on an intimate journey about the woman behind the brand, "Gabrielle Chanel. Fashion Manifsto."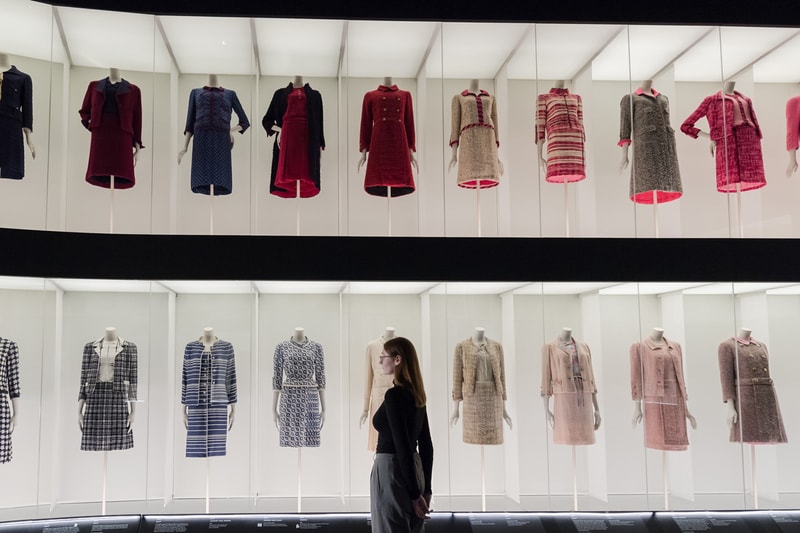 A major exhibit on the life of Gabrielle "Coco" Chanel is hitting the Victoria & Albert Museum in London. Titled "Gabrielle Chanel. Fashion Manifesto," it is the first U.K. exhibition that has been dedicated entirely to the iconic French luxury designer. The exhibit is slated to give fans a glimpse of the designer's life, style and love for the Grande Bretagne and spans across six decades of her career in the industry.
The exhibit takes visitors on a journey that begins with her first millinery boutique in Paris in 1910 and ends with her final show in 1971. Chanel's presence in the U.K. continues to grow as it recently transferred its global headquarters to London, even planning to show its next Métiers d'Art collection in Manchester in early December. Bruno Pavlovksy, who is the president of fashion and president of Chanel SAS said in an interview in regards to choosing the V&A, "The V&A is probably one of the best institutions in the world and the exhibition offers a good direction. It's easy to follow, and you don't need to be an expert in Chanel to understand what's happening." He added that Chanel's reach would "benefit from the wider audience that the V&A attracts." He continued, "The U.K., especially London, has always been a good partner to us as we continue to write the story of the brand."
In regards to the brand's upcoming global plans under Virginie Viard's creative direction, the house is set to continue its globetrotting strategy after being in Los Angeles, Dhaka and later after its Paris show in October, heading to Shenzhen "for something very big." For 2023, Chanel is placing U.K. customers at the forefront.
The exhibition at the V&A is the same name as and make as the one that took place at the Palais Galliera in Paris in 2020. At the V&A, the show is slated to feature a look at Chanel's personal and business connections in the U.K., all while showcasing some of the designer's luxurious cocktail suits and the brand's custom jewelry. An additional 100 new items will be shown including a painting of Chanel by Winston Churcil and a red evening gown made for Chanel by the Manchester Velvet Company. The exhibit features 54 Chanel tweed suits across two levels, focusing on Chanel's relationship with Great Britain, targeting a broader and more international audience.
For more information on the exhibit, visit V&A.
In case you missed it, take a look at the Mark Leckey x Supreme Fall 2023 collaboration.