Blink-182's Original Members Announce 'One More Time...', Their First Album Together Since 2011
With the project's title track landing later this week.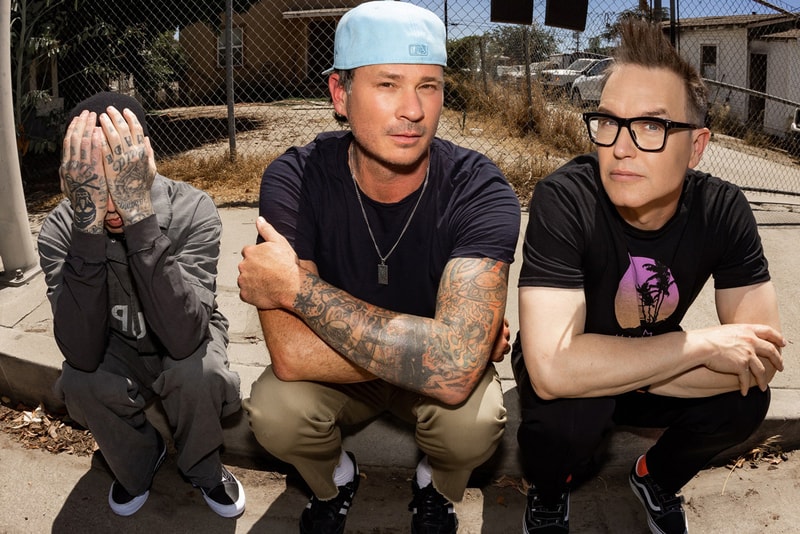 After over a decade, Blink-182 is reuniting for their first long-form project.  With an iconic, impromptu Coachella 2023 reunion in the books, the pop-punk old guard – Mark Hoppus, Tom DeLonge, and Travis Barker – are joining forces for One More Time… the band's first release together since Neighborhoods in 2011. Though Blink-182 did release the well-recieved California in 2016, lead vocalist Tom DeLonge was replaced by Alkaline Trio frontman Matt Skiba, making this the OG three members' first proper release in over a decade.
The band shared a snippet of the album's trailer on Instagram earlier today, revealing its imminent release: October 20. The album's title track "One More Time" will land on streaming this Thursday, September 21, at 10 a.m. EST. Stacked with seventeen songs and no revealed features thus far, check out the tracklist in full below.
"Why does it take these catastrophes like me being in a plane crash or Mark being sick for our band to get back together?" Barker ponders in the cathartic four-minute trailer. Stream the full trailer for One More Time… on Blink-182's Youtube channel.
View this post on Instagram
01 Anthem Part 3
02 Dance With Me
03 Fell in Love
04 Terrified
05 One More Time
06 More Than You Know
07 Turn This Off!
08 When We Were Young
09 Edging
10 You Don't Know What You've Got
11 Blink Wave
12 Bad News
13 Hurt (Interlude)
14 Turpentine
15 F*ck Face
16 Other Side
17 Childhood
Elsewhere in music news, Halle Berry revealed she did not give Drake permission to use her photo for "Slime You Out"'s cover art.