Zaha Hadid Architects Daxia Tower To Become Landmark of Xi'an
As well as a beacon for innovative green architecture.
1 of 4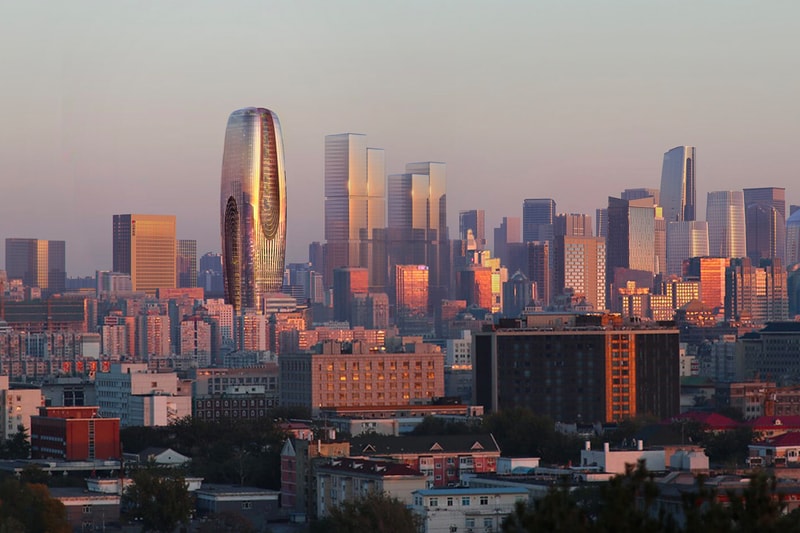 2 of 4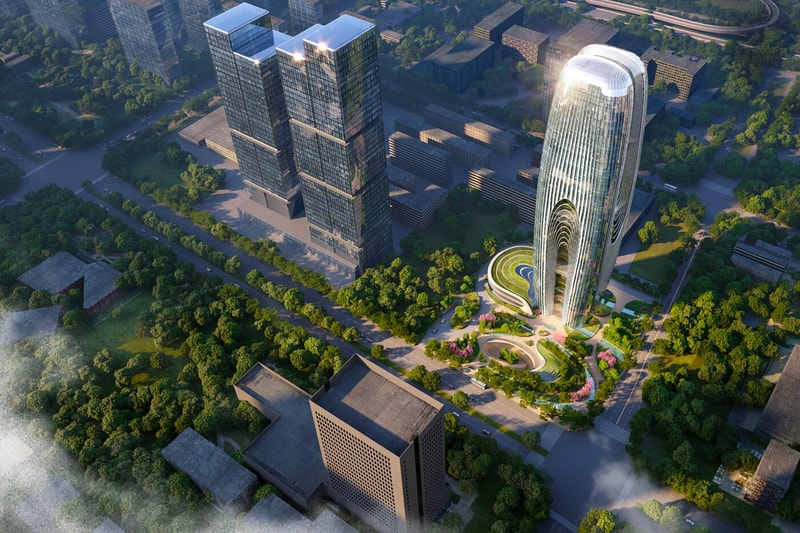 3 of 4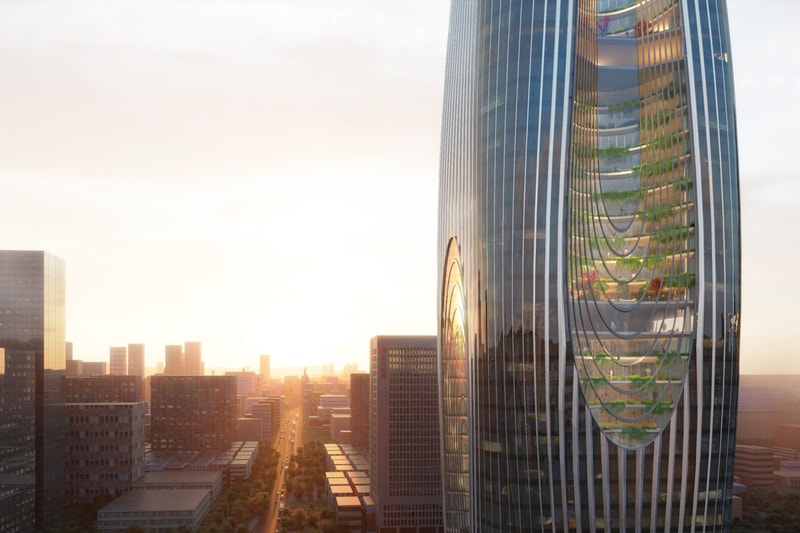 4 of 4
Xi'an, one of China's major inland cities with a population approaching nine million, is soon to receive a modern landmark with the announcement of the new Daxia Tower by Zaha Hadid Architects.
The stunning skyscraper, located in the heart of the Xi'an High-Tech Economic and Technological Development Zone, is set to become a driving force behind the city's economic growth.
Covering a sprawling 16,700 sq. m site at the intersection of Jingye Road and Zhangbawu Road in the Yanta district, the 210 m Daxia Tower will house 127,220 sq. m of offices, retail and ancillary facilities. Its unique design, marked by a gently curving silhouette, layers of patterned glazing, and breathtaking atriums, reflects the surrounding urbanism and positions the new structure to become a focal point of Xi'an's emerging business district.
The Daxia Tower's atriums are among its most notable features, showcasing cascading planted interior terraces reminiscent of mountainside waterfalls. These spaces have been designed to offer panoramic views of Xi'an's historical north and east or the rapidly advancing high-tech zone to the south and west.
Additionally worth noting, the tower has been designed with data analytics and behavior modeling, creating adaptable and future-proofed workplaces. The group says that real-time analytics will be utilized to ensure healthy and enjoyable environments that promote employees' well-being, enhancing overall productivity.
Aside from its stunning presentation, the Daxia Tower also serves to set new standards for sustainability and green architecture. Through targeting LEED Gold certification and China's highest three-star rating in the Green Building Program, the tower optimizes natural daylighting and ventilation through high-performance low-emissivity, unitized glazing with thermal coatings.
Other green aspects include a responsive facade that will integrate sensors and photovoltaics to harness renewable energy, natural ventilation that works with the atriums to circulate fresh air, a rainwater harvesting and recycling system, as well as a smart management system to continuously monitor and optimize energy consumption.
Construction of the Daxia Tower is expected to begin soon, and its completion will undoubtedly represent not only a landmark for Xi'an but an example of sustainable architecture for the world.
In other design news, see why this Park Ave penthouse is a pop art dream.