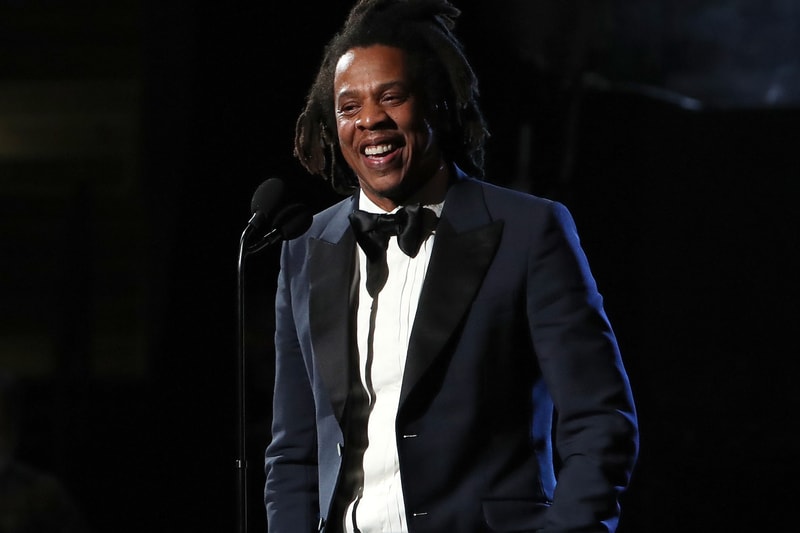 "The Book of HOV" Exhibition at the Brooklyn Public Library Pays Tribute To JAY-Z
Fans can also get special JAY-Z library cards featuring his album artwork.
---
An exhibition honoring the life of JAY-Z is set to take place at the Brooklyn Public Library, Central Branch this month.
Entitled "The Book of HOV," the multimedia exhibit is executive produced by Roc Nation and is billed as one that "explores JAY-Z's global impact as a musician, innovator, entrepreneur, and philanthropist" and will feature archived objects such as original recording masters, never-before-seen photos, his iconic stage wear, awards and recognitions and videos and artifacts from Hov's professional life.
"Our goal, with The Book of HOV tribute exhibition, is to provide a behind-the-scenes look at a Hall of Fame songwriter and performer, successful business person, and a consequential philanthropist who has never forgotten the lessons he learned on the road to success," the official website reads. "And the borough where his journey began."
In addition, fans can apply for a limited edition JAY-Z library card featuring the artwork of JAY-Z's albums. The Vol. 2… Hard Knock Life, The Blueprint, The Black Album and Reasonable Doubt cards will be available at Central and Marcy Libraries on July 14 while the rest of his albums cover arts will be available in select Brooklyn locations in August.
"The Book of HOV" opens July 14 from Monday to Sunday at the Brooklyn Public Library.
Brooklyn Public Library
10 Grand Army Plaza
Brooklyn, NY 11238
Elsewhere in art, these are the must-see booths at CAN Art Fair Ibiza 2023.