Brent Faiyaz on Launching NUWO, His Independent, '90s-Inspired Fashion Brand
Following the reveal of its debut collection crafted with his longtime Creative Director Mark Peaced, the singer talks about the genesis of his new label.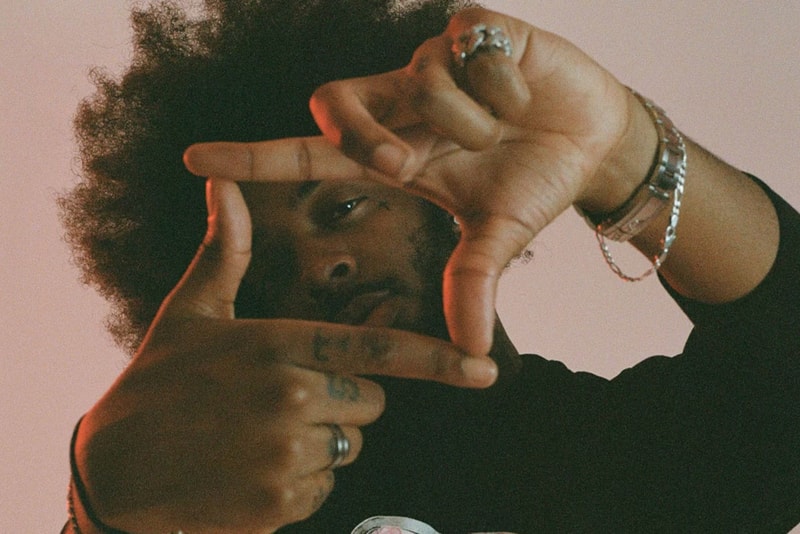 Take a quick spin through Brent Faiyaz's discography and it's immediately obvious that the passionate singer has been influenced by the R&B acts that dominated the 90s and early 2000s. Drawing inspiration from the past to create something that's still fresh and contemporary is an approach Faiyaz has carried over from music to his latest venture in the fashion space.
On July 4, the singer unveiled the first collection from his newly-launched clothing brand, NUWO, an acronym for "Not Unless We Own." The Los Angeles-based label is a collaboration between Faiyaz and his former photographer-turned-NUWO Creative Director Mark Peaced, shaped by their shared appreciation for the fashion and culture of the 90s and early aughts. NUWO, like Faiyaz's status as a musical artist, is also independent, making Independence Day a fitting occasion to roll out the brand.
In a new interview, Faiyaz spoke to Hypebeast about creating the brand, his personal style and the importance of self-ownership.
Hypebeast: What is the origin story behind NUWO?
Brent: [Pyer Moss founder] Kerby Jean-Raymond gave me the idea to start my own brand. He introduced me to the fashion world and gave me a lot of my first opportunities. After that, everyone was always reaching out for brand collaborations and campaigns, so Kerby encouraged me to try designing and finding other creative outlets outside of music.
I sat down with Mark P and we started brainstorming. It was all just for fun. We made pieces and gave them to our friends. Family sh*t. Next thing I knew, they were selling fakes online and everyone was asking for it, so here we are.
NUWO stands for "Not Unless We Own." Can you explain the meaning of that and how you landed on it as the brand's name?
Ownership was always important to us. Not just in business but creatively. Owning your personal style. Creating your world and living in it. That's how my friends and I built this. It's a brand for a way of life, I guess.
The collection is inspired by trends of the late '90s and early aughts – bright colors, ringer tees. What attracts you to this period of fashion?
I was born in '95. So I'm just pulling from things I liked as a kid. From watching music videos & cartoons to drawing in notebooks and seeing the world as a youngster. I never wanna lose sight of that so I try to keep things fun. Keep it pure.
"Everything doesn't have to be so heavy or political or provocative. Sometimes things can just be fly because they're fly."
Everything doesn't have to be so heavy or political or provocative. Sometimes things can just be fly because they're fly.
In addition to your music, you've also become known for your sense of style. How would you describe your own personal style? Do you see NUWO as an expansion of your personal aesthetic or as a completely separate endeavor?
I'm on the move a lot, so my style changes like the weather. It all depends on my mood and the setting, so it's personal but it's also a reflection of my environment. There are so many talented creatives in my orbit that I get inspired by everyone around me.
I'm always outside. I'm always in the mix. So it's like a network. Someone I'm introduced to can have a genius idea or design and I'm just like "cool, let's do it." I just bet on people and things I like.
You work on the brand with your former photographer Mark Peaced, who now serves as NUWO's creative director. When it comes to NUWO, how do you divide the workload of designing versus the more logistical components? Who handles what aspects of the brand?
It's kind of interesting but we've both acquired so many skills over the years for having to wear so many different hats that it's seamless. Mark's a genius creatively. When we shot, we created these staple silhouettes and moodboards from scratch. Every reference, every detail.
More than my photographer, that's my brother. He taught me most of what I know about fabrics, and the history of designers. We're learning more and more through the process so it's just the beginning.
---
NUWO officially debuted at the above-mentioned pop-up on July 4, and select exclusive items are available to purchase via Basic.Space. A web launch for NUWO will occur on July 7.