Writers Guild Strike Reportedly Costing Hollywood $30 Million USD Per Day
Currently in its third week of strikes.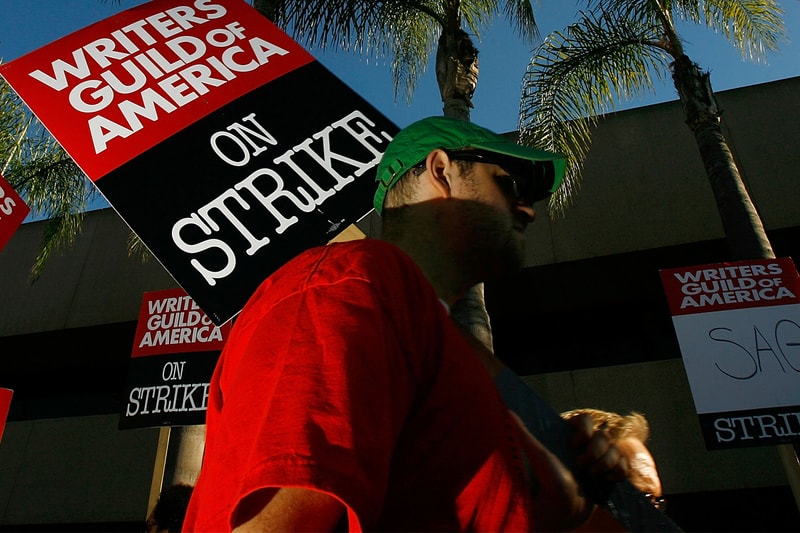 In the third week of the Writers Guild of America strike, Hollywood is more aware than ever at the "The Cost of Settling." According to Deadline, the guild negotiating committee recently argued that "the studios are risking significant continued disruption in the coming weeks and months that would far outweigh the costs of settling."
Reports have indicated that the strikes are actually a major cost to the California economy. In an incorrect message sent to members by WGA East VP Lisa Takeuchi Cullen who stated, "Based on prior estimates, the strike could be costing about $30 million a day in lost studio output. A DAY," reports have refuted the comment claiming that it costs the state $30 million USD per day, not the studios. The union has estimated that "proposals on the table at contract expiration on May 1 would cost the industry collectively $429 million per year, approximately $343 million of which is attributable to eight of our largest employers." The committee's full message to its membership puts the cost in perspective noting, "tens of billions are spent on the programming writers create, $19 billion alone on original content for streaming services this year. And the cost of these proposed improvements is modest compared to industry revenues and profits, but are essential to writers whose pay and working conditions have eroded over the past decade."
It remains to be seen how the Writers Guild Strike will unfold.
In other entertainment news, Warner Bros. recently released an emotional teaser trailer for The Flash.