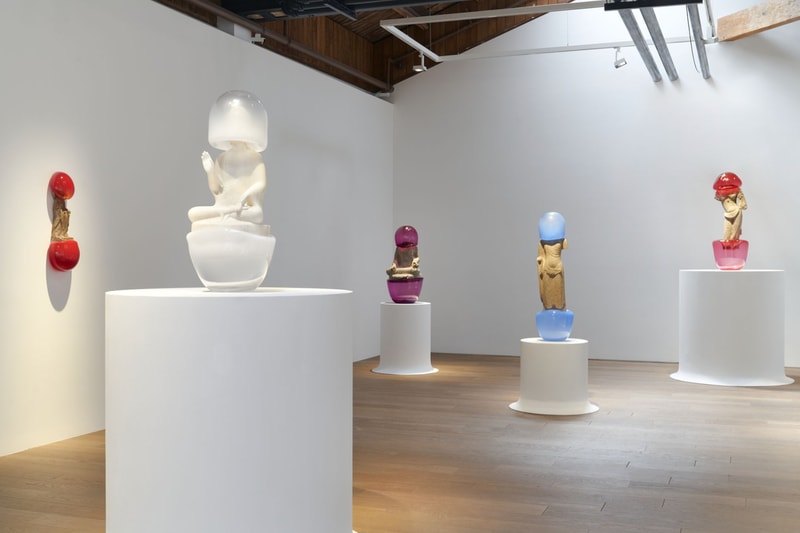 1 of 10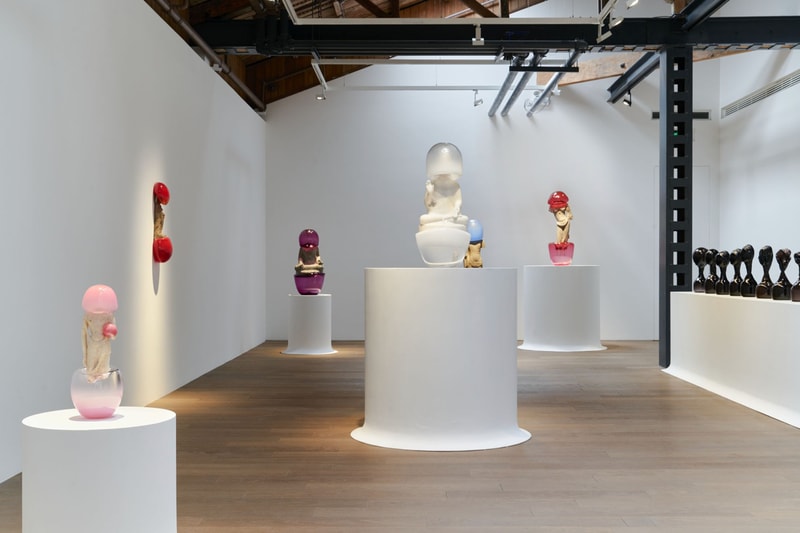 2 of 10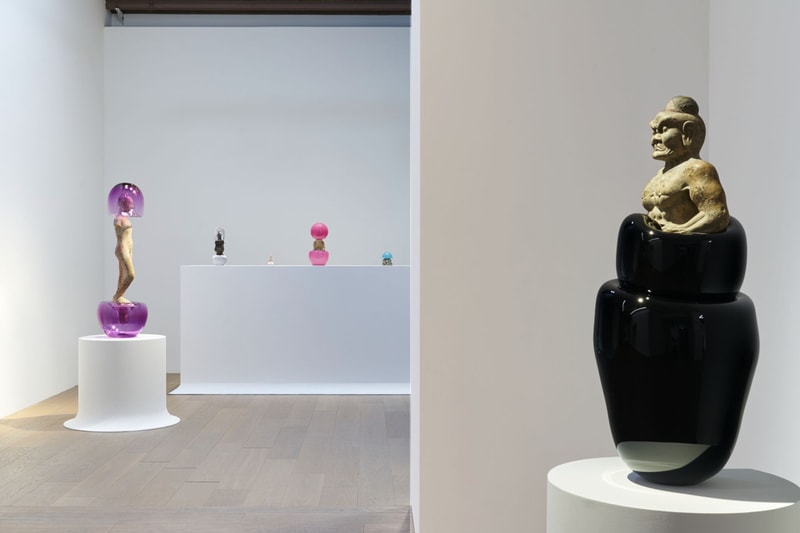 3 of 10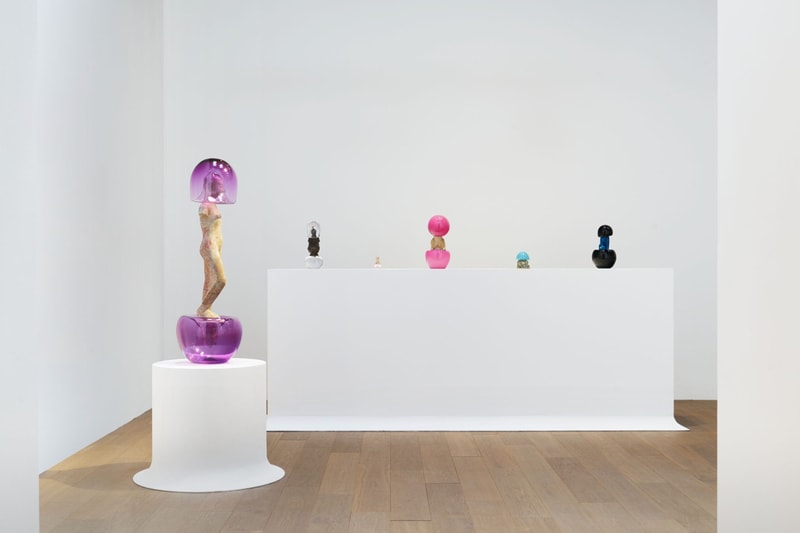 4 of 10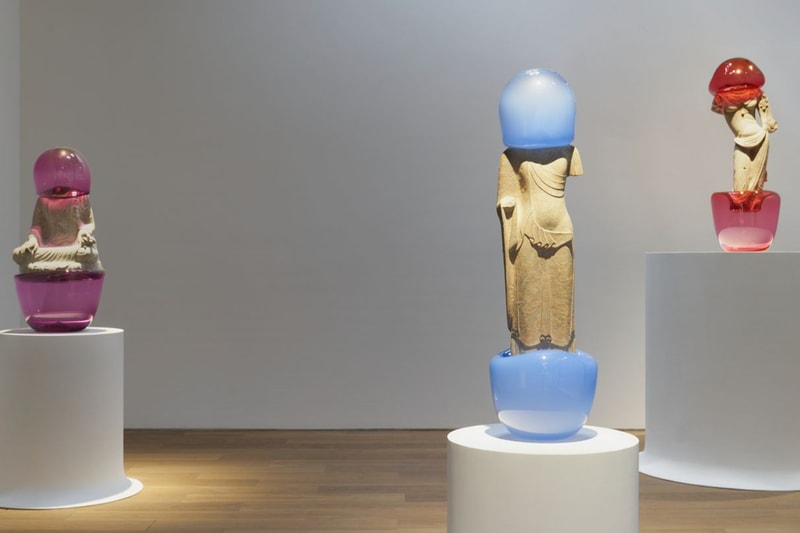 5 of 10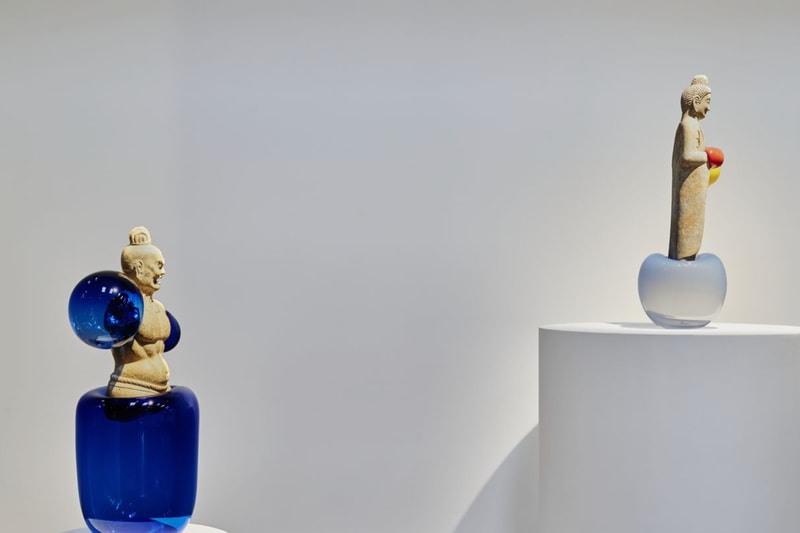 6 of 10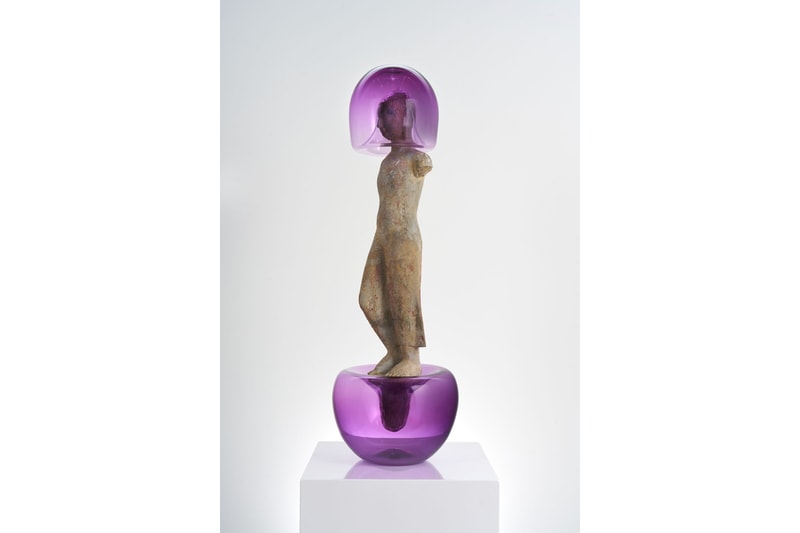 7 of 10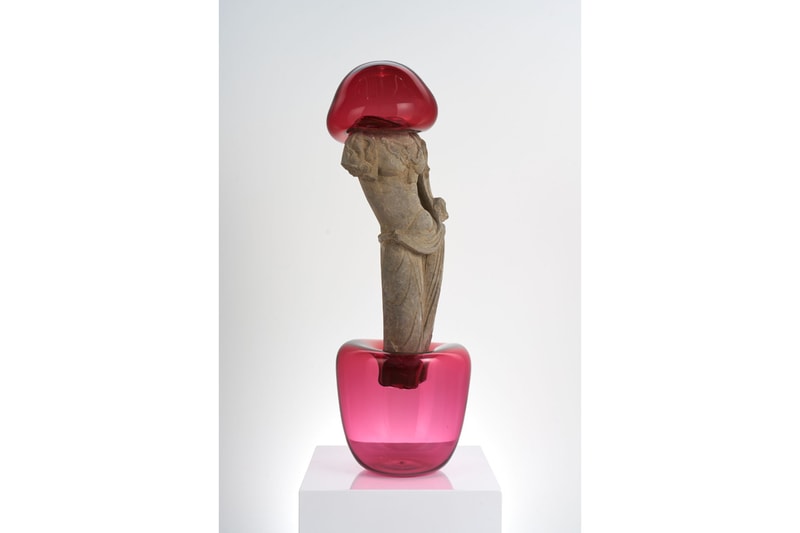 8 of 10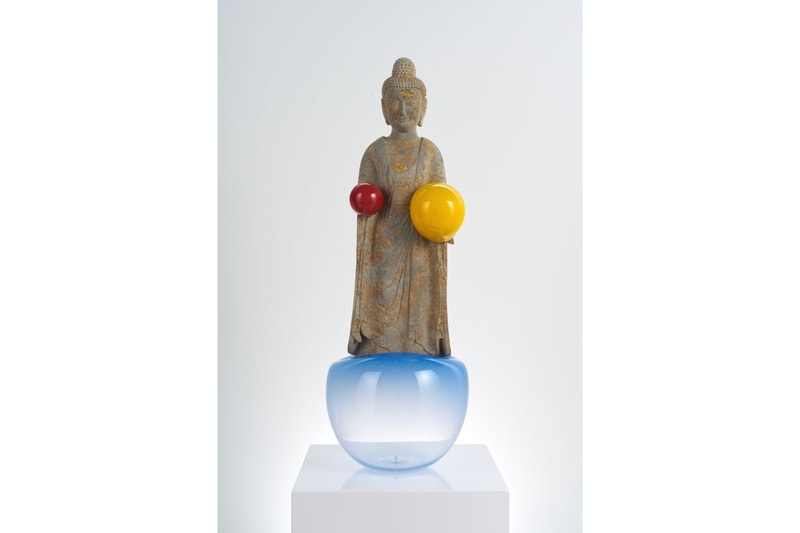 9 of 10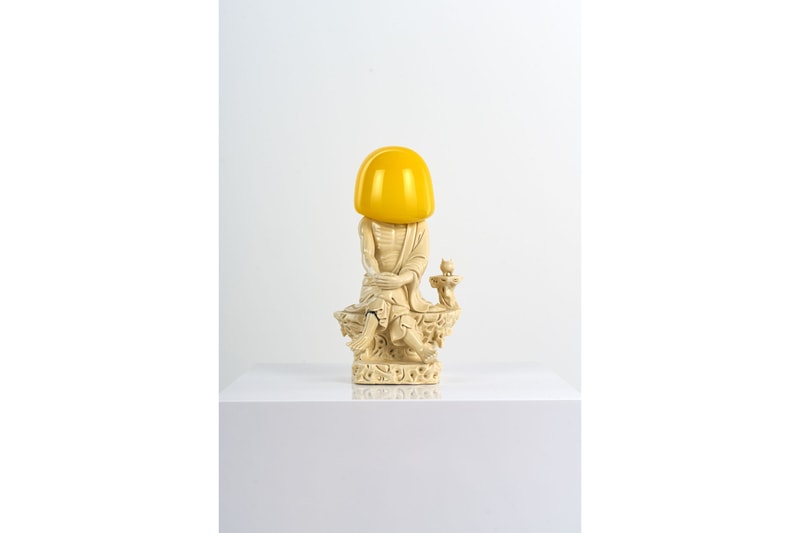 10 of 10
Qi Zhuo Reflects on the Pandemic in New Perrotin Exhibition
On view in Shanghai until May 26.
---
Qi Zhuo is a Chinese-born, Paris-based artist who uses sculpture as a way to comment and repair cultural misunderstandings. On the surface, his sculptures, made using glass, ceramics and various other materials, may seem humorous on first sight. But upon closer inspection, these spiritual works begin to reveal complex undertones that hark to notions of the "other", both in the sense of Qi reflecting on his life away from home and reinterpreting his own heritage through a foreign lens.
On view at Perrotin in Shanghai is a new solo exhibition in which Qi explores the frailty of the human body. Emblematic of past works, he often sources various Buddhist sculptures from the Northern and Southern Dynasties (386–581) of China and reinvigorates them through blown glass bubbles that act as an auxiliary support for an otherwise incomplete physical form. Blending both Chinese and French traditions, Qi uses these sculptures as a metaphor on our own imperfect bodies. Described by the artist as a "machine", "when the physical body fails at self-healing, the individual may reach higher consciousness through auxiliary repairs," wrote a release by the gallery.
The Bubble Game series was made during the pandemic, a time in which we largely could not breathe amidst one another. "How should we reflect upon our understanding of history or what has happened?" Qi asked in a statement. "Glassblowing involves the process of exhaling. Through this process we transform a tangible thing into an invisible existence by blowing (exhaling) and inhaling as best we can. After three years of the pandemic, we may feel that it is a blessing to be able to breathe. Audiences see these sculptures as attempts on repairing history through a relatively exaggerated or creative approach. That would hopefully stimulate them to think about our current condition and our future."
Lost in the Bubble is on view at Perrotin's Shanghai outpost until May 26.
For more on art, Sasha Ferré visualizes the unseen processes of the natural world.
Perrotin
3/F, 27 Huqiu Lu,
near Beijing Dong Lu
Huangpu District