Ride the Wave Like a Pro With G-SHOCK's Revamped GBX-100 Series
The surfer's watch of choice.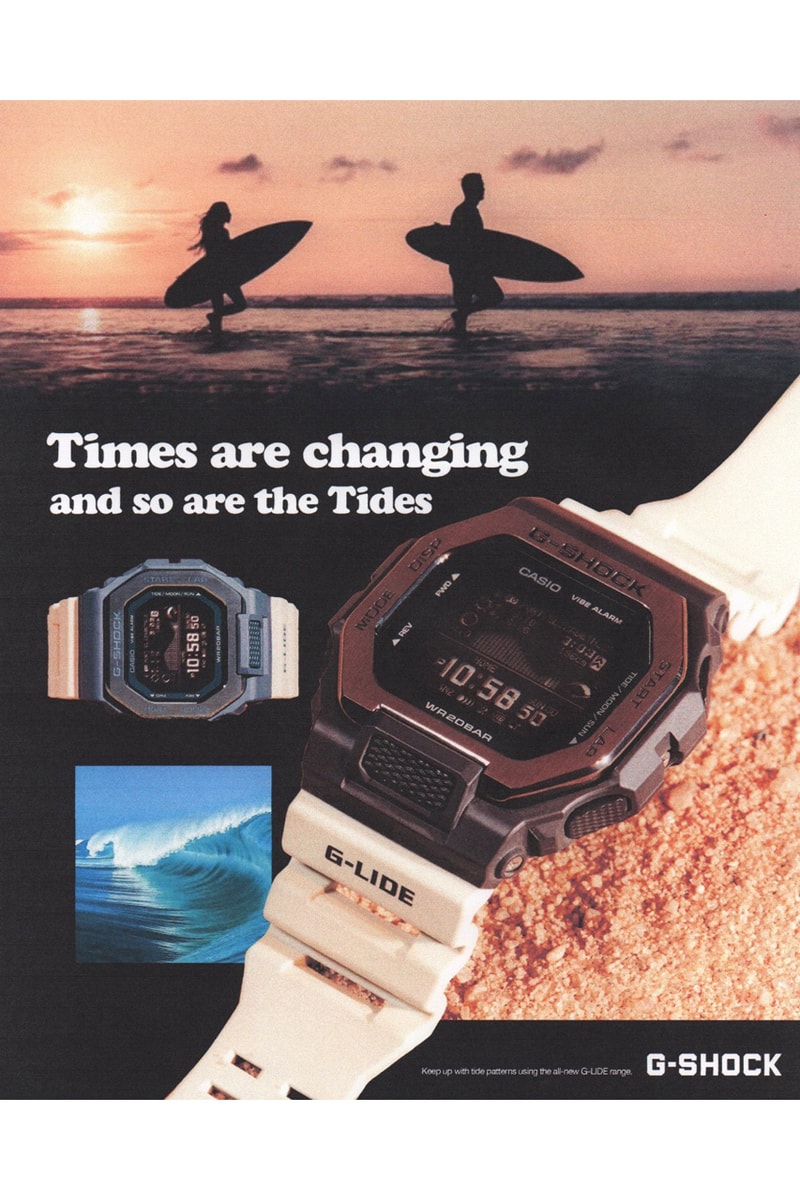 1 of 10
2 of 10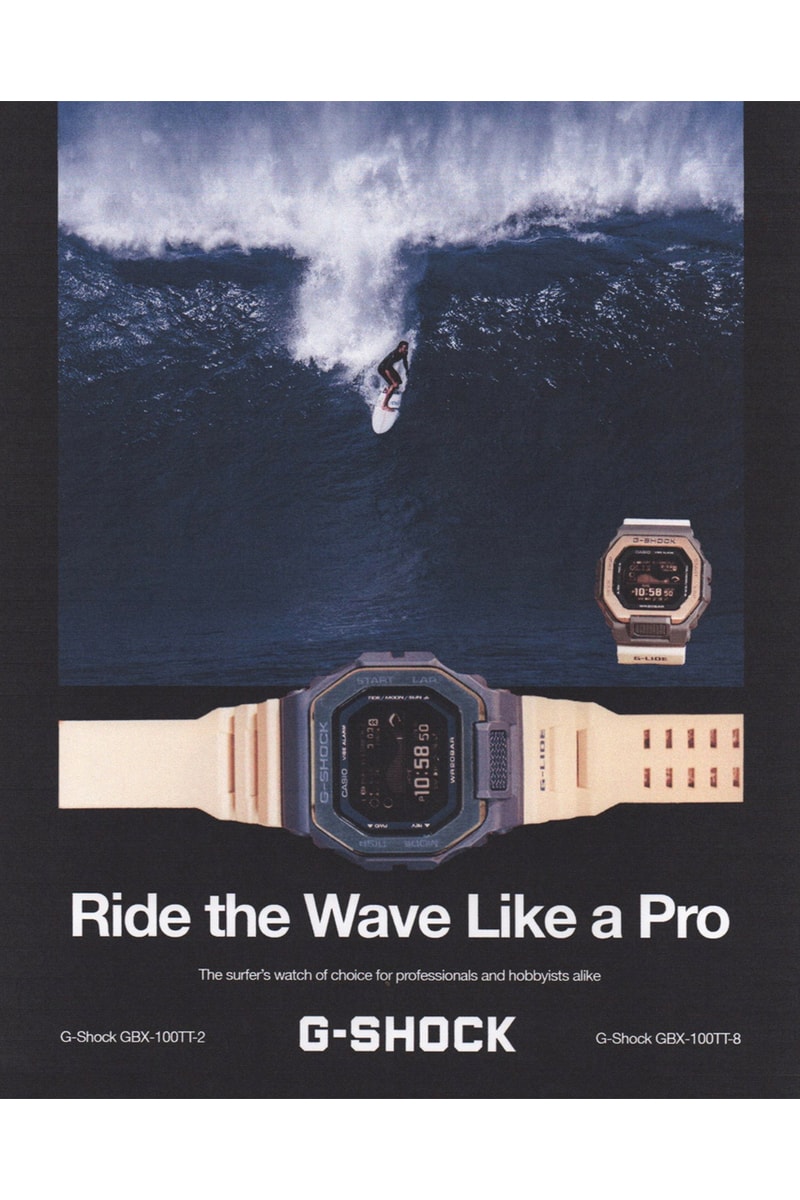 3 of 10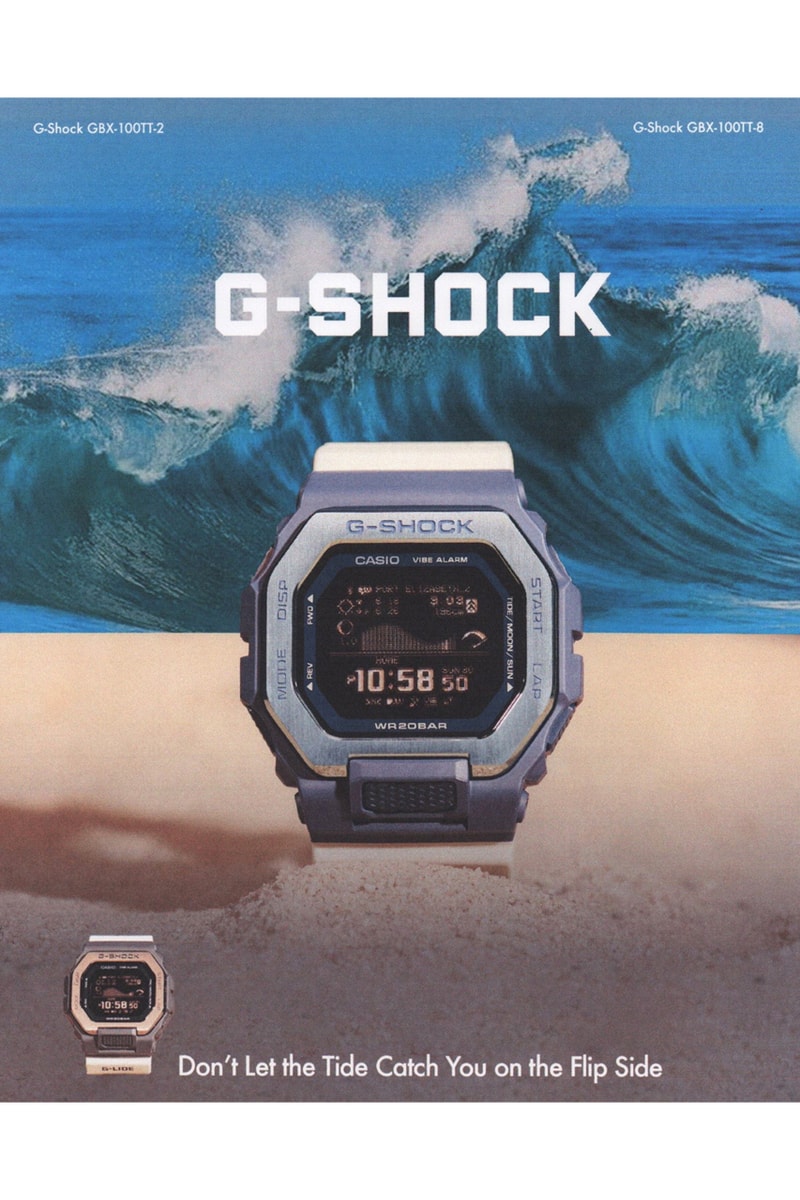 4 of 10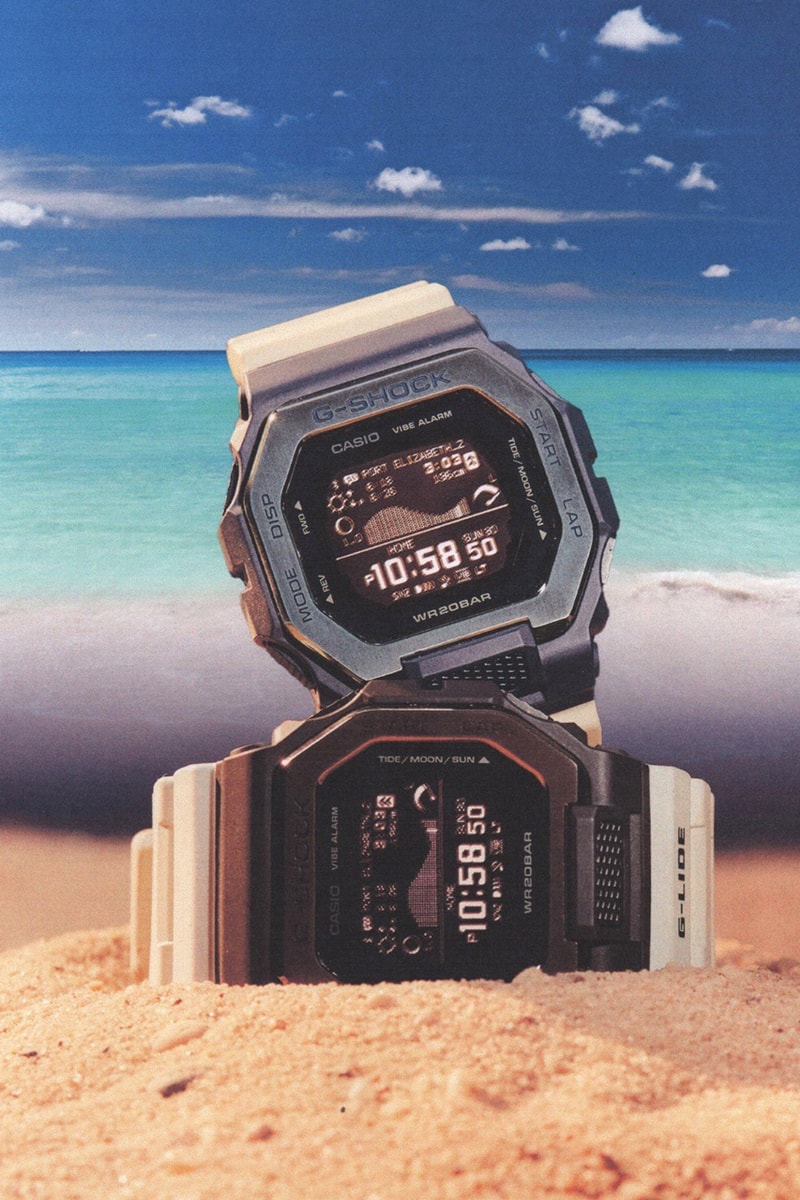 5 of 10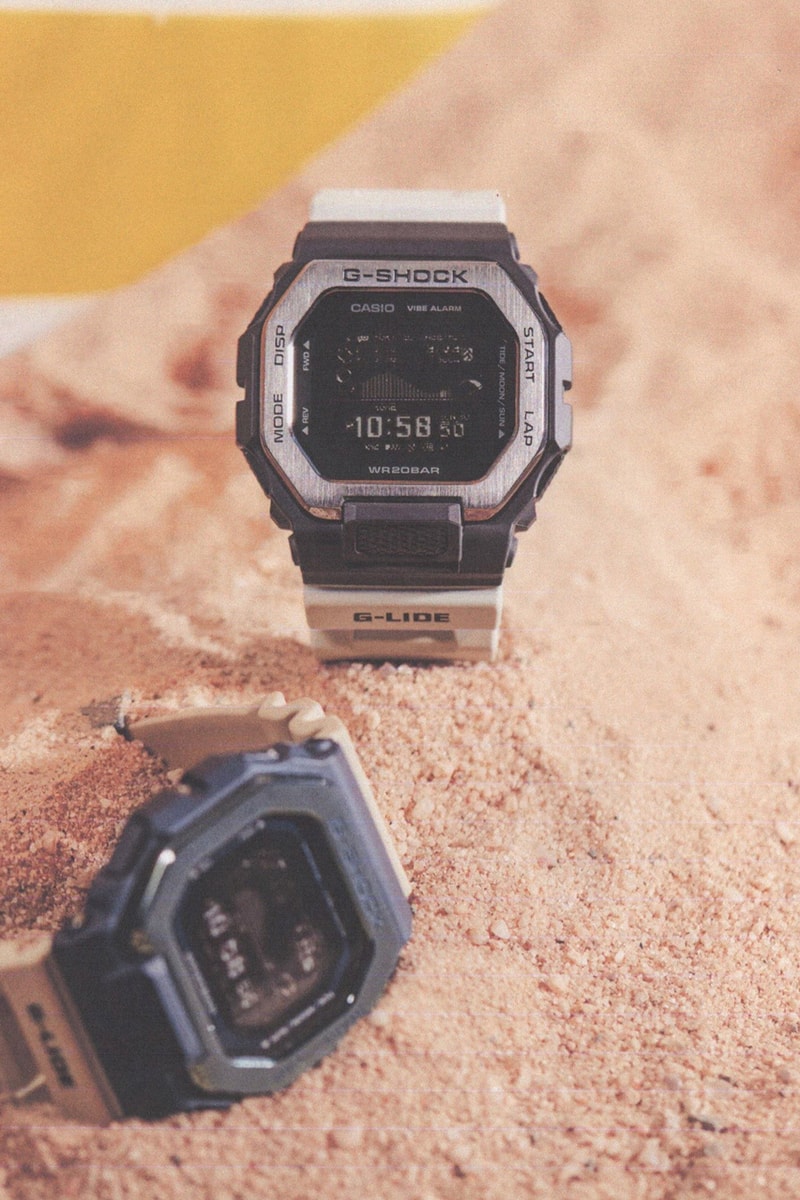 6 of 10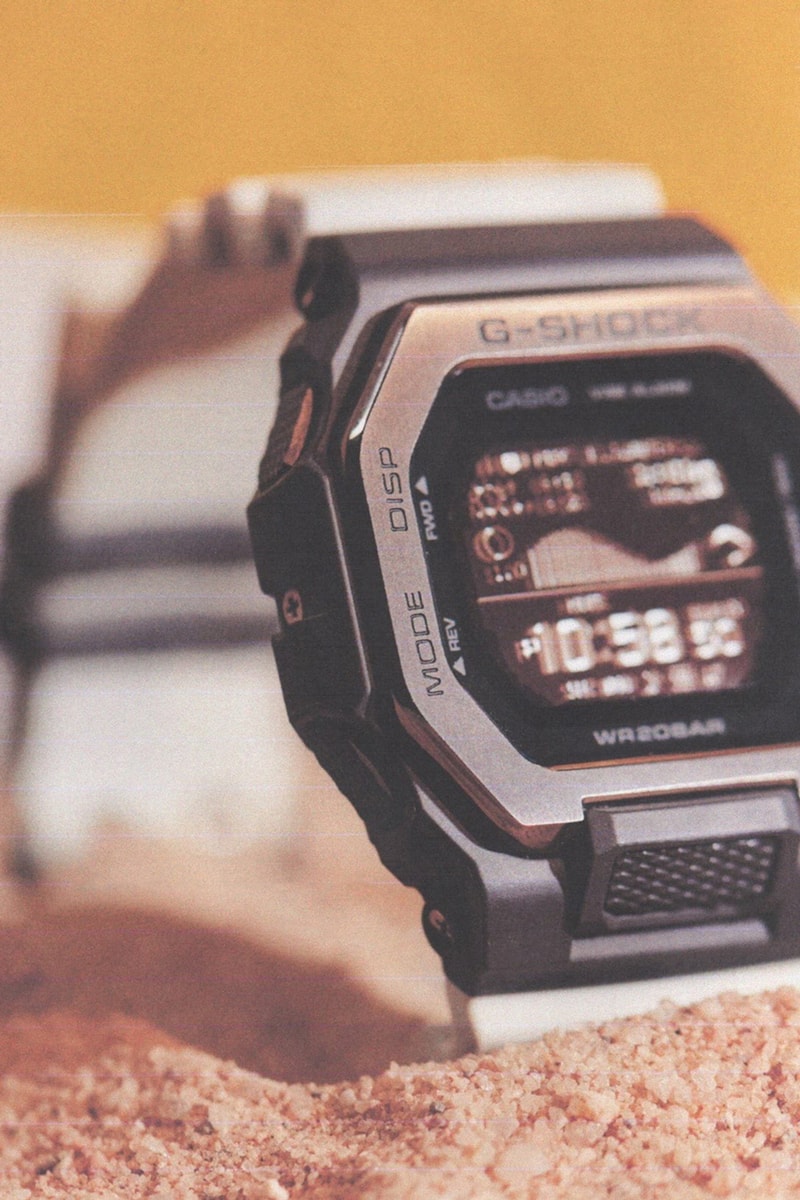 7 of 10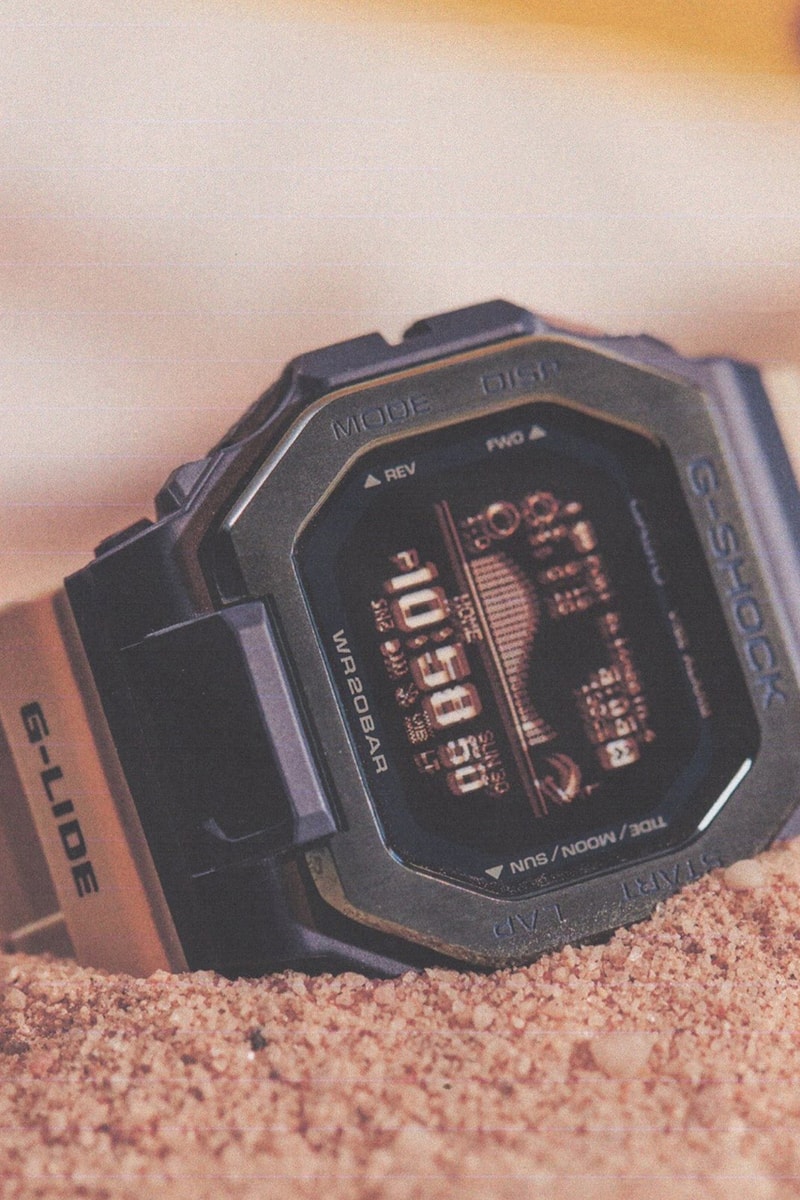 8 of 10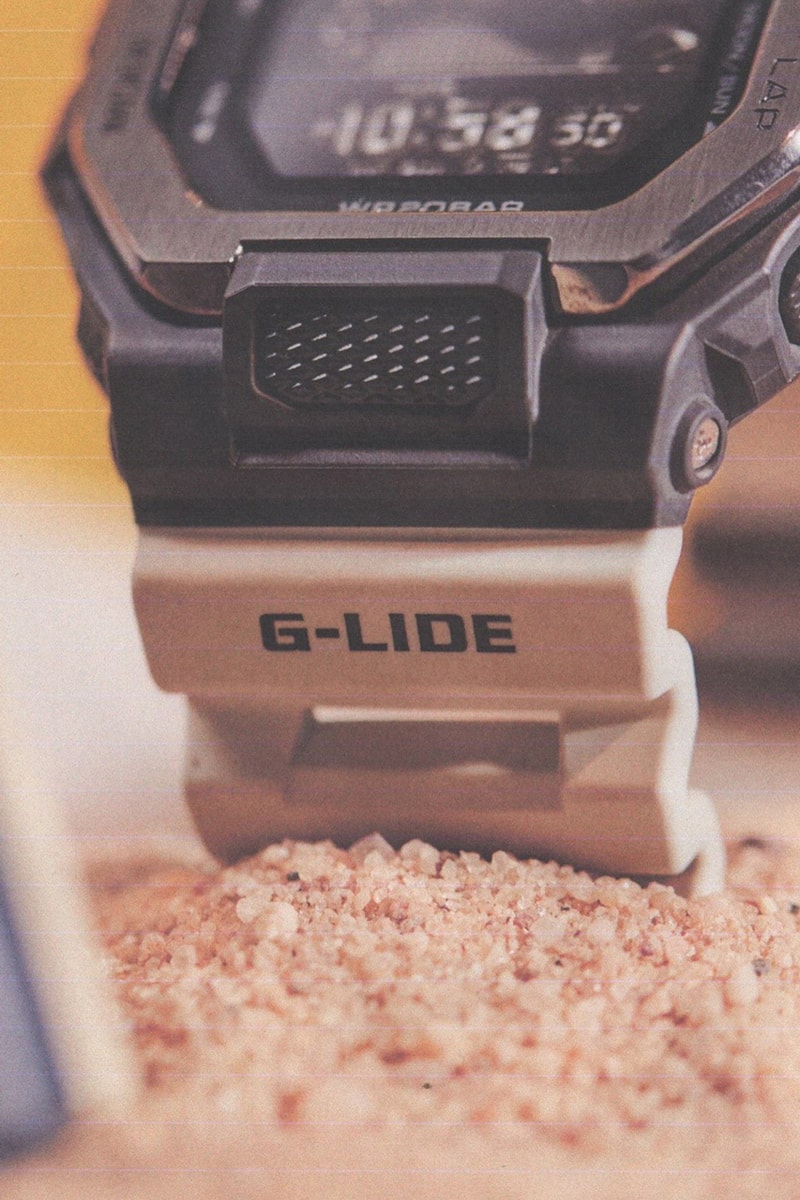 9 of 10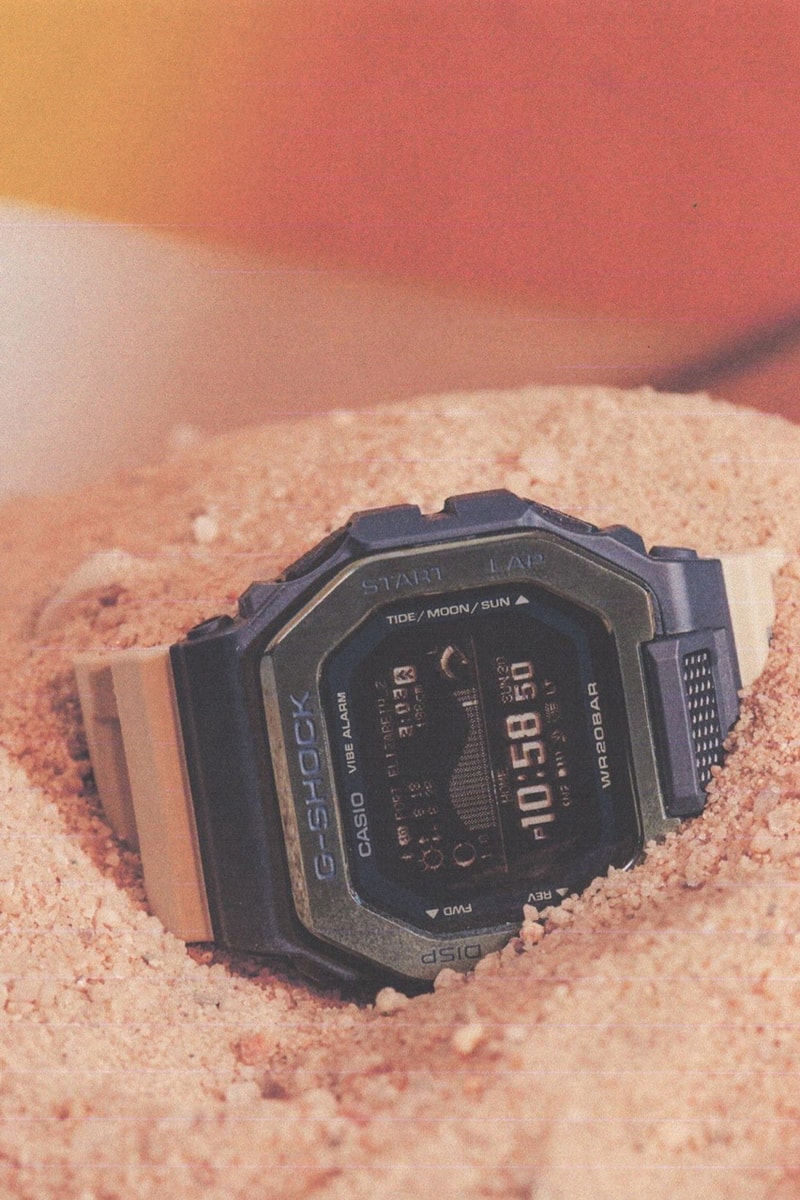 10 of 10
G-SHOCK is gearing up for summer with its Traveling Surf collection. The GBX-100 G-LIDE, first introduced in 2020, subsequently returned in 2021. Back at it again, the revamped G-LIDE lineup unveils new sports watches GBX-100TT-2 and GBX-100TT-8, available in blue/cream and black/gray colorways. The series' Memory in Pixel (MIP) LCD is meticulously designed for avid and professional surfers, relaying pertinent data, like tide graphs, moon age, high/low tide times and levels and sunrise/sunset data, so you can enjoy the good vibrations on your own time.
Appearing in muted colorways, both watches feature 20 bar water resistance and tide- and moon-graph displays suitable for swimming and high-impact water sports. The slew of fitness and tide graph functions don't stop there. Though the G-LIDE series feels like a blast to the past with its compact and utilitarian wrist feel, modern specs distinguish this series apart from the brand's sports-centric predecessors. The range is paired with the Bluetooth-enabled G-SHOCK Move app, providing the tide patterns and daylight conditions of up to 3,300 surf destinations around the globe. Professionals and hobbyists alike can also utilize the built-in step counter, which measures calories burned and daily steps, as well as additional training data, like auto lap measurements, training logs, lap data, training analysis and plan creation – attuned for serious wave chasers. Bluetooth connectivity also aids in automatic time adjustments and phone notifications.
At a glance, the revamped series features a durable, streamlined facade, with the band and case primarily comprised of soft urethane, measuring 46mm wide. Neutral, two-tone color schemes in blue/cream and black/gray dominate the band and case.
For increased visibility throughout the day, the MIP LCD is equipped with a Super Illuminator LED. Other specs include moon graph and moon age data, vibration alerts, sunrise and sunset time, world time in 38 zones, a 1-second stopwatch (100 hours max), interval timer (5 up to 60 minutes with auto repeat) and four daily alarms (with snooze).
The featured lookbook above embodies retro imagery celebrating surf culture, drawing inspiration from vintage G-SHOCK watch ads. Catch a wave, make a splash and soak up the summer sun with a brand known for its shock-resistant and nearly indestructible watches. Shop the GBX-100 G-LIDE series on G-SHOCK's website, and read more about the brand's latest drops here.