Foo Fighters Announce New Drummer Josh Freese as Taylor Hawkins' Successor
The accomplished percussionist performed with the band last year, during two Hawkins tribute concerts.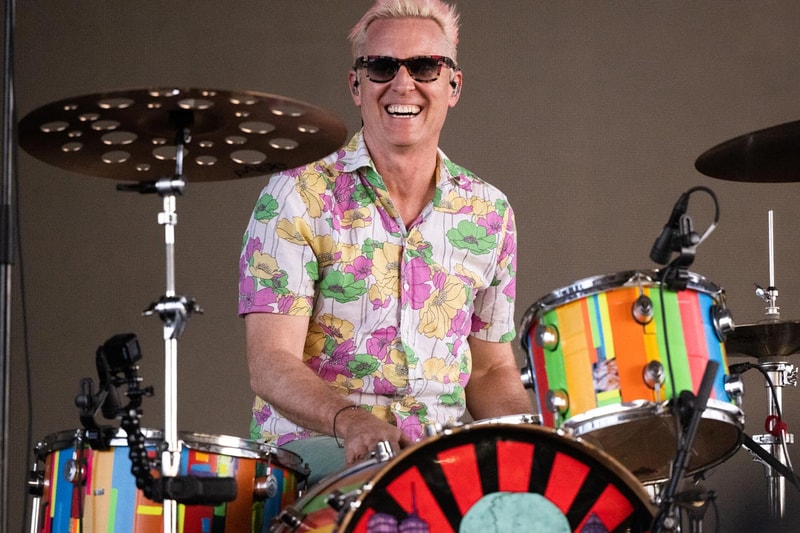 Foo Fighters have announced Josh Freese as their new drummer. Freese, who most recently played with the Offspring, will join the band as the successor to its late percussionist, Taylor Hawkins, who died last year.
The band made the announcement during a livestream, titled "Foo Fighters: Preparing Music for Concerts," which included a studio session record from 606 Studios on Sunday. During the event, Foo Fighters began with a comedic skit about a famed drummer joining their roster. Red Hot Chili Peppers' Chad Smith stormed into the studio to complain about parking outside; Mötley Crüe's Tommy Lee arrived with takeout, and Tool's Danny Carey entered the scene with a posse of puppies before Freese finally appeared, ready to begin rehearsals.
Freese will become the third drummer to play for Foo Fighters. Prior to Hawkins' legacy-defining stint, William Goldsmith performed as the band's percussionist on its 1997 record, The Colour and Shape. Freese boasts an impressive resume, having contributed to albums for M83, 100 gecs, Lana Del Rey, Rob Zombie, Bruce Springsteen, A Perfect Circle, Sting and more. He also toured with Danny Elfman and was previously a part of Guns N' Roses, Nine Inch Nails, the Vandals, Weezer, and Sublime With Rome.
Hawkins died at 50, while the band was on tour last year. Foo Fighters canceled their upcoming slate of shows, and they later returned to the stage for two Hawkins tribute shows at the end of last year, during which Freese performed for the band. On Instagram, Freese detailed his request to play on Hawkins' drums for those shows.
"Without hesitation I said 'Taylor's drums need to be up there and I want to play on his exact set up,'" he wrote. "I want THAT energy to be up on THAT stage. I want to sweat all over the same drums he was sweating all over every night…don't change a thing."
He added, "Taylor and I both grew up in Orange County…We always had that funny little bond and he'd always remind me that he was tired of hearing about 'that other young guy from OC who was already making records and touring' when he was a teenager. I'd then ask him if he wanted to trade bank accounts with me, LOL! F*ck man, the whole thing sucks. He would've loved that show more than anyone though."
In more music news, Spotify launched an AI DJ feature across the U.K. and Ireland.