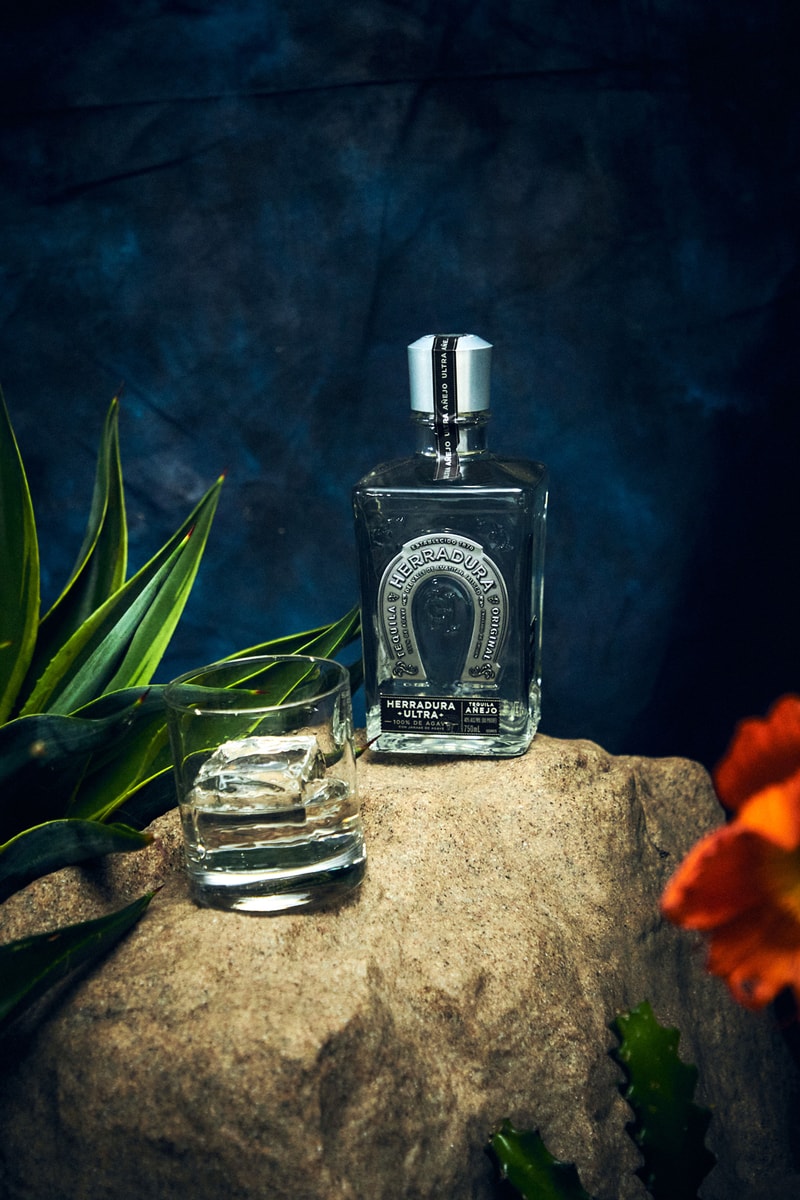 Tequila Herradura's "Extraordinary People" Campaign Will Spotlight Artists Mark Clennon, Nikki Nelms and Danie Sierra in Their Creative Zones
The trailblazing creatives unite on a conceptual photoshoot for the brand's "Extraordinary People" campaign.
Presented by Tequila Herradura
Tequila Herradura is leaving the ordinary behind. The tequila brand's latest campaign, "Extraordinary People," aims to celebrate natural landscapes indigenous to agave, drawing a parallel to the communities home to these regions. To bring this distinct ethos to life, the brand, in partnership with Hypebeast, will spotlight featured talent, including LA-based photographer Mark Clennon, hairstylist Nikki Nelms and NYC native and fashion stylist Danie Sierra. The three artists will unite to fuse their respective disciplines into a collaborative photoshoot, celebrating the tasting ritual of Tequila Herradura. The resulting lookbook delivers on the wonder and magic of tropical and desert environments across the Americas and the Caribbean. 
Working together, each artist will embed cultural elements derived from their creative and personal backgrounds, with Mark Clennon directing the camera, Nikki Nelms providing expert hair artistry and Danie Sierra bringing her distinguished take on streetwear and high fashion to the shoot, culminating in a conceptual lookbook exploring Black, Hispanic and Latino identity. Throughout the lookbook, silver and blue tones will pay homage to Tequila Herradura's brand identity, in addition to vibrant flowers and organic plant life inspired by the brand's Herradura ULTRA and Silver labels.
Clennon grew up in Florida, later moving to New York to pursue a career in professional photography. The Caribbean American artist is known for documenting intimate facets of Black culture and identity, often using candid portraiture to capture local creative subcultures. His work spans editorial, commercial and documentary mediums, working with established editorial publications and sought-after sportswear brands. During the shoot, Clennon will leverage the natural materials found on set, creating an elevated symbiosis between nature and fashion.
Nikki Nelms is a New York-based hairstylist known for collaborating with visionary celebrity clientele. Nelms' work builds upon experiences central to Black women, specifically, the cultural significance of hair in the Black community and its connection to identity and reclamation. The self-proclaimed 'hair MacGyver' will adorn the featured models with sculptural hair styles utilizing silver-toned wire, mixed materials and flower petals, inspired by Tequila Herradura's ornate decanters.
Lastly, NYC native Danie Sierra will work alongside each artist to create an ethereal aesthetic, merging her androgynous take on street style with vibrant visuals inspired by island life in the Caribbean, drawing direct inspiration from her Puerto Rican heritage. The artist formerly worked as a personal shopper for a popular streetwear label, later expanding her creative efforts as a set director, model and stylist. Sierra will work with floor-length gowns, summer-ready linen and knitted midis — an intentional departure from her work in menswear that will celebrate the vivid colors and textures home to agave.
Shot in-studio, the lookbook will feature models Kilo Kews and Cassandra Mayela, with all three artists unveiling their unique perspectives. 
Stay tuned on Hypebeast for the launch of Tequila Herradura's "Extraordinary People" lookbook. Explore Tequila Herradura's range of spirits, in addition to neat and mixed cocktail recipes, by visiting the brand's website.
DISCLAIMER: We discourage irresponsible and/or underage drinking. Drink responsibly and legally. 
Please drink responsibly. Tequila, 40% alc. by vol. (80 proof). Imported by Brown-Forman, Louisville, KY.