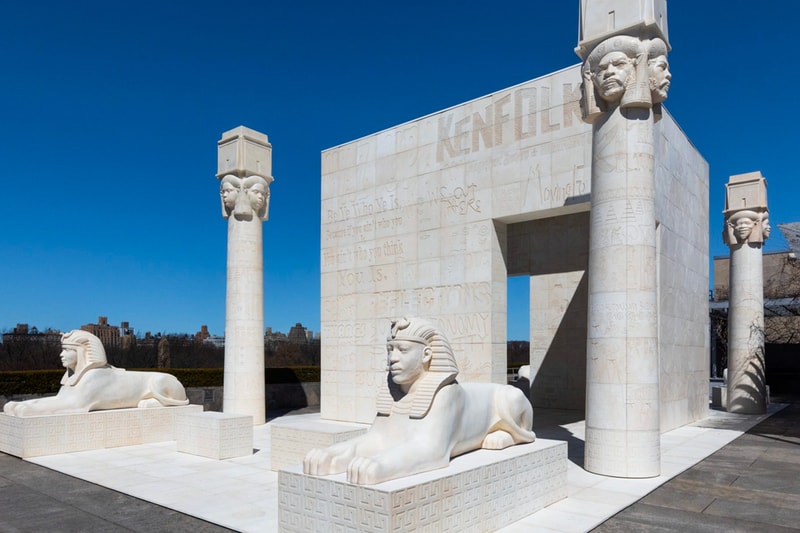 1 of 10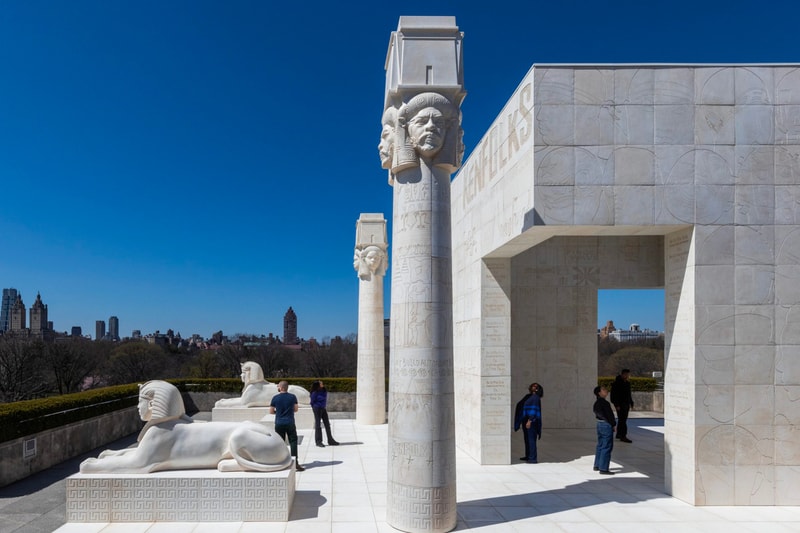 2 of 10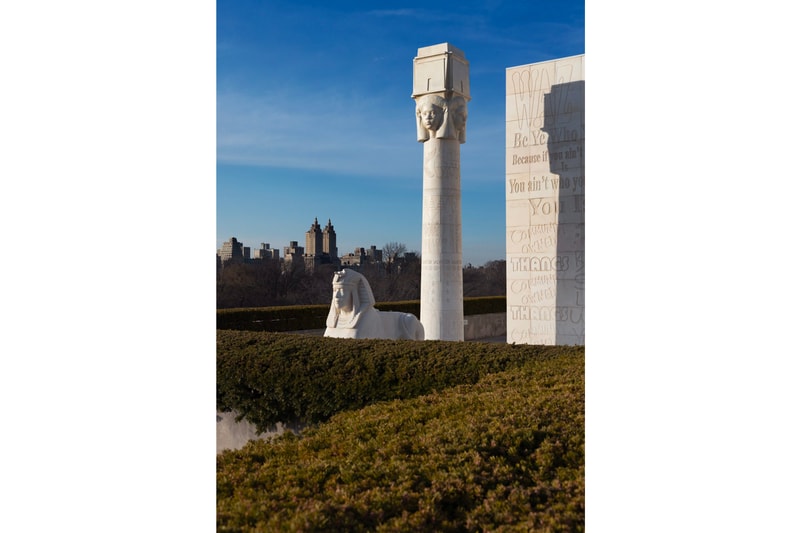 3 of 10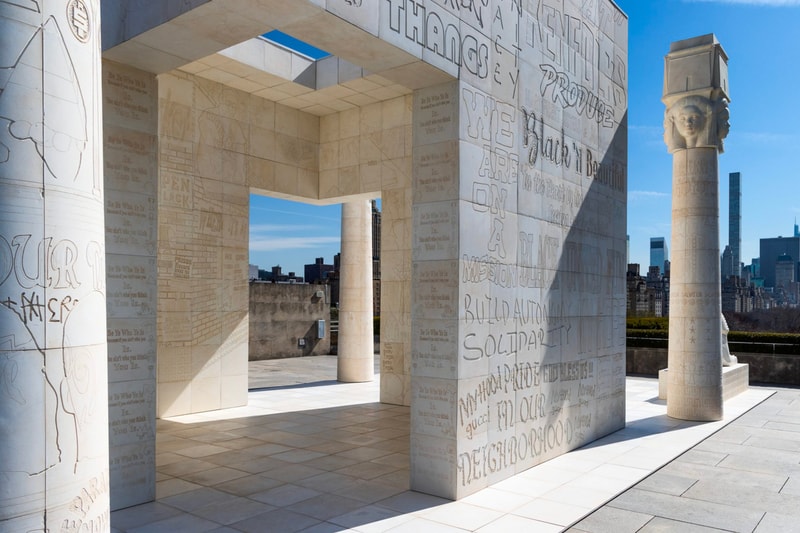 4 of 10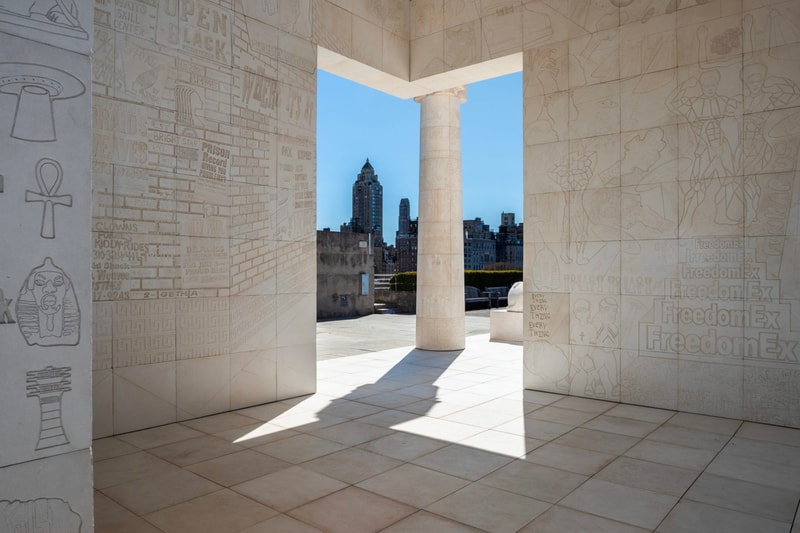 5 of 10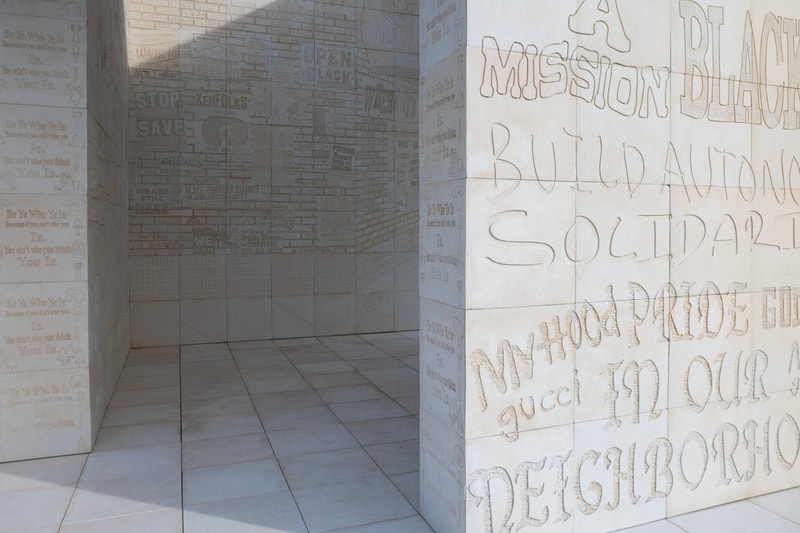 6 of 10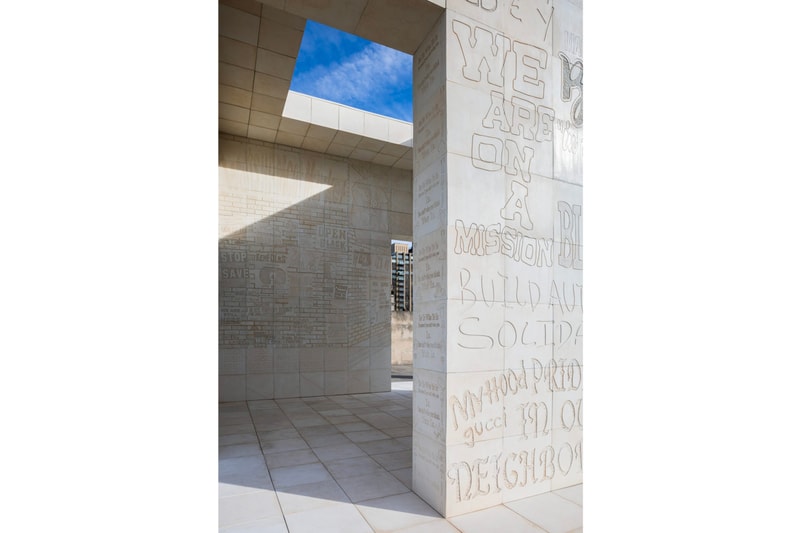 7 of 10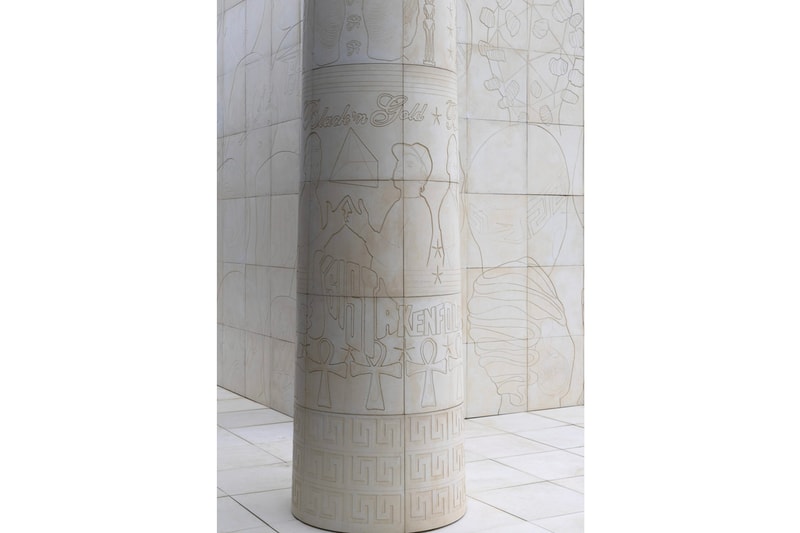 8 of 10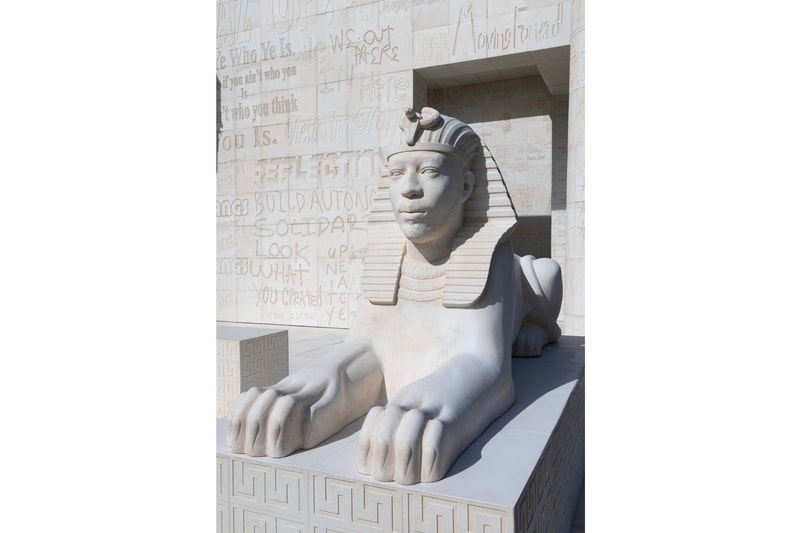 9 of 10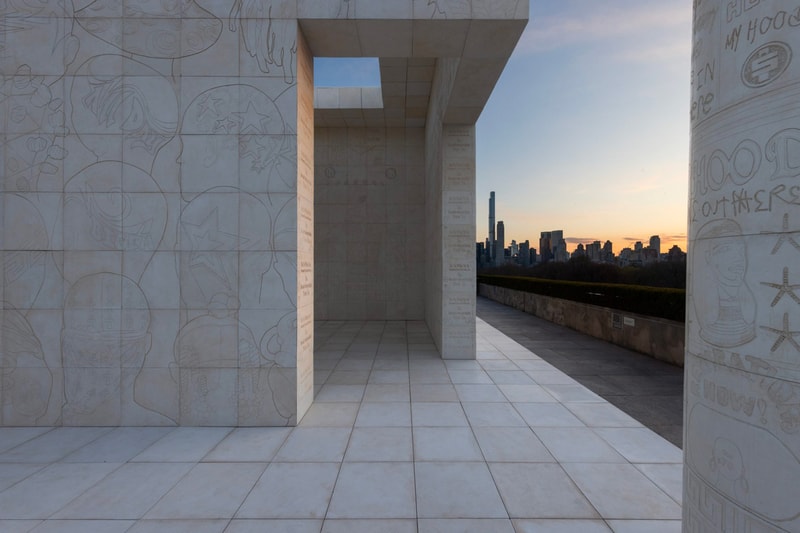 10 of 10
Lauren Halsey Fuses Ancient Egypt With South Central in a Monumental New Installation
Located on the garden rooftop at The Metropolitan Museum of Art in New York.
---
Ancient Egypt, Los Angeles or New York City? Lauren Halsey has conflated the three in a monumental new installation on the garden rooftop of The Metropolitan Museum of Art.
Entitled the eastside of south central los angeles hieroglyph prototype architecture (I), the temple-sized artwork was made using 750 glass-fiber-reinforced concrete tiles that size as high as 22-feet. At the core of the installation, as with much of her oeuvre, is a focus on the culture and community of South Central, Los Angeles, where she lives and works. "My installation for the Met's Roof Garden reflects my interest in conflating narratives from contemporary South Central Los Angeles with those evoked in ancient pharaonic architecture," Halsey said in a statement. "My hope is that viewers in New York feel the connections intuitively."
Halsey and her team went to extraordinary lengths to recreate the monoliths of antiquity, but through the lens of the community she grew up in — from graffiti and protest slogans to Olde English and signage reflecting the vibrancy of South Central. It's "an Afrofuturistic, ancient, funkified space ship that's just landed here at the Met," described Abraham Thomas, curator of Modern architecture, design, and decorative arts at The Met.
The rooftop installation will be on view in New York until October 22, 2023. Afterwards, it will be transferred to South Central where Halsey hopes it will become a civic monument of the community.
For more on art, Yayoi Kusama to unveil a three-story infinity room in Chicago.