Megan Thee Stallion Opens Up About Surviving Gun Violence: "I View Myself as a Survivor"
Speaking to 'ELLE' on the traumatic event and Tory Lanez's highly-publicized trial.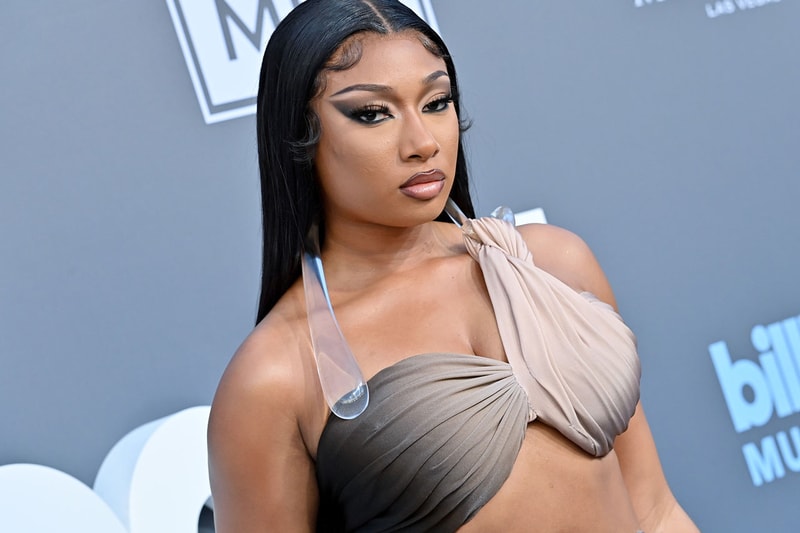 Megan Thee Stallion has opened up about surviving a shooting and her ensuing legal battle with Tory Lanez in an as-told-to essay for ELLE. The rapper, whose real name is Megan Pete, was shot in the foot by Lanez in 2020. A multi-year legal battle followed, ultimately culminating in December 2022 when a jury found Lanez guilty of the charges of felony assault using a handgun, carrying an unregistered gun and negligent discharge of a firearm. Lanez faces upwards of 20 years in prison, though his sentencing has been repeatedly delayed as his attorneys seek to appeal the verdict.
Megan has expressed the difficulty of not only recovering from the shooting itself but the trauma of a drawn-out legal case and a highly-publicized trial.
"I don't want to call myself a victim," she begins the article. "As I reflect on the past three years, I view myself as a survivor, because I have truly survived the unimaginable. Not only did I survive being shot by someone I trusted and considered a close friend, but I overcame the public humiliation of having my name and reputation dragged through the mud by that individual for the entire world to see."
The rapper goes on to address the slander she's endured, from those who questioned her integrity amid the trial and false narratives regarding the case, including the argument made by Lanez's attorney that it was Megan's former best friend who had shot her.
"Even some of my peers in the music industry piled on with memes, jokes, and sneak disses, and completely ignored the fact that I could have lost my life," she wrote. "Instead of condemning any form of violence against a woman, these individuals tried to justify my attacker's actions."
Megan went on to share that she had hoped and planned to handle the situation more privately but was forced to address it once Lanez made the case public. At the same time, she had to grapple with releasing new music, performing and making public appearances.
Megan concludes the piece by saying that while she's still in the "process of healing" and deals with anxiety, she's "much happier" and working on music, and thanks her fans for their ongoing support. She also calls on the public to support women who are survivors of physical and emotional violence.
"My purpose is for these words to serve as the final time that I'll address anything regarding this case in the press," Megan notes in the article. "I understand the public intrigue, but for the sake of my mental health, I don't plan to keep reliving the most traumatic experience of my life over and over again. I'm choosing to change the narrative because I'm more than just my trauma."