Green Bay Packers Trade Aaron Rodgers to the New York Jets
After 18 years, the two sides finally part ways.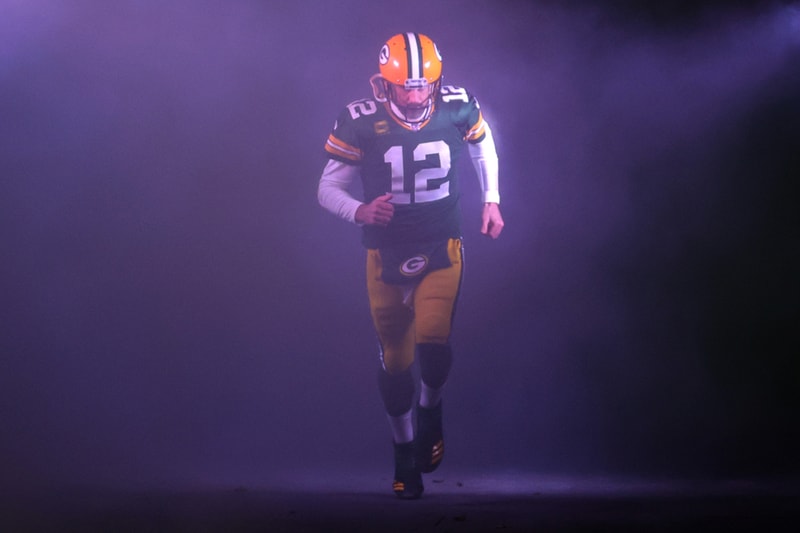 The Green Bay Packers have traded quarterback Aaron Rodgers to the New York Jets. Rodgers, 38, famously led the Packers to a victory in Super Bowl XLV and has amassed four NFL MVPs in his 18 years with the club. However, the blockbuster move comes after years of playoff disappointments, internal gripes and a darkness retreat, in which the future hall of famer emerged with a clear intention to play in a different shade of green next season.
Per NFL insider Adam Schefter, the Packers will deal Rodgers, along with this year's 15th overall pick and a 2023 fifth round selection for the Jets' 13th overall pick in the 2023 NFL draft, as well as their second round and third round picks, and a conditional 2024 second round pick that will become a first, if Rodgers manages to play 65 percent of plays next season. "I just think certainly the capital for this year was very important," noted Packers general manager Brian Gutekunst, "certainly more valuable than future stuff."
The Jets haven't made the playoffs since the 2010 season, but significantly boosted their championship aspirations post-trade to 14-1, according to Ceasars Sportsbook. Despite Joe Namath giving Rodgers his blessing to wear number 12, the newly minted Jet will opt to wear eight — the number he wore at the University of California, Berkley.
The Packers on the other hand will pass the keys to quarterback Jordan Love, as well as look for a potential replacement in this year's quarterback-heavy NFL Draft, which kicks off on April 27 in Kansas City.
From one legend to another, Lionel Messi potentially set to return to F.C. Barcelona.