UPS Unpacks The Impact of Women in Streetwear
Highlighting and celebrating women owned small businesses with a panel discussion at HBX New York.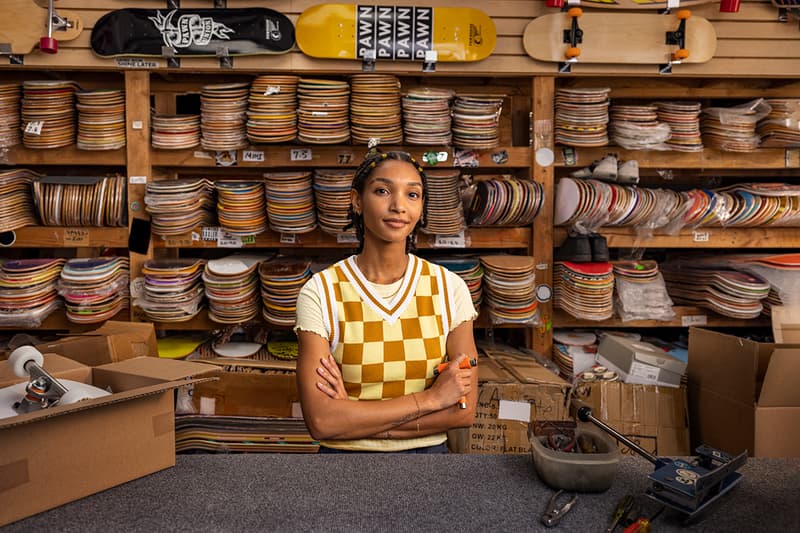 UPS is hosting the "Unpacking Success: A Conversation With the Women of Streetwear" panel at HBX New York to celebrate diverse-owned small businesses. The event, moderated by Hypebeast Copywriter Shaun Harris, will feature discussions amongst guests Maya Wang, Alexis Sablone and Ayana Green.
Maya Wang is a fashion designer and creator of FRIED RICE, a genderless fashion label taking inspiration from the creativity, diversity and sense of community exuded by Wang's New York neighborhood of Chinatown and the Lower East Side. Alexis Sablone, a pro skateboarder who represented team USA in the Tokyo Olympics, is also the co-owner of PLUSH skate shop with fellow skateboarder Trevor Thompson. Alexis designed the space and both skateboarders built the shop themselves, and it stands as a space for the skateboarding community in New Haven, CT. Lastly, Ayana Green who is the VP of Marketing at UPS, blends her passion for social justice and diversity through her role as the leader of UPS Ignite, an initiative that provides diverse small business owners access to tools needed for success like education, resources, networks and capital.
The Be Unstoppable brand campaign highlights how UPS products and services remove barriers and unnecessary friction that small businesses face so that they can thrive. With the "Proudly Unstoppable" campaign, the company looks to celebrate and support diverse-owned SMBs and the next generation of entrepreneurs while providing them with innovative small business tools and services they need to succeed.
"Unpacking Success: A Conversation With the Women of Streetwear" is an opportunity for guests to hear the impact women have had in the male dominated streetwear industry and reinforce their place as influential pioneers. The panelists, along with DJ Key who will provide the evening's soundtrack, will also talk about topics surrounding growth and challenges, which are vital learning points for anyone looking to start their own small businesses.
The UPS "Unboxing Success: A Conversation With the Women of Streetwear" event will take place on March 30 at HBX New York. RSVP for the private event at https://upshbx.splashthat.com/
HBX New York
41 Division St
New York, NY 10002