PUMA Makes Yearly Deposits Into Nipsey Hussle's Children's Trust Fund
"After everything, [PUMA] came back to the table and made sure the kids was [sic] set up straight," said Nipsey's brother Blacc Sam.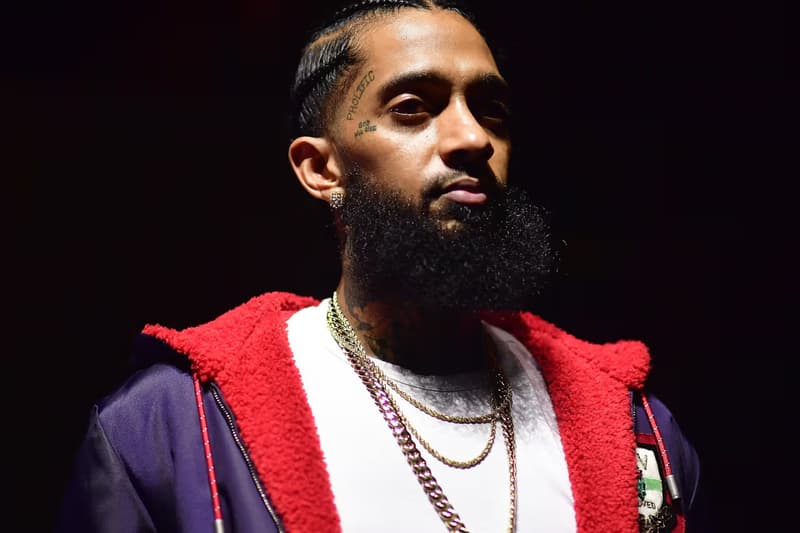 Just weeks before he was killed in 2019, Nipsey Hussle signed an expansive endorsement deal with PUMA. Since Hussle's tragic death, PUMA has honored the partnership, working with the late rapper's The Marathon Clothing to create multiple footwear and apparel collections and even bringing his life partner Lauren London on board as an official brand ambassador. This commitment to honoring Hussle's legacy apparently extends beyond the partnership as well — in a recent interview, Hussle's brother Blacc Sam revealed that PUMA puts money in Hussle's children's trust funds on a yearly basis.
"After everything, they came back to the table and made sure the kids was [sic] set up straight," Sam said in a recent appearance on the Earn Your Leisure podcast alongside Hussle's friends and cohorts Cobby Supreme, BH and Pacman. Hussle left behind two children: 14-year-old Emani and 6-year-old Kross. "It had nothing to do with sales of clothes or the success of the capsules, just off the top every year they hit the kids in the trust fund," Sam continued. "They did right for Hussle."
Sam also touched on the partnership itself, which Hussle had lauded for its "authenticity" before his passing. "They allowed us to do [the collaboration] the way we wanna do it. It's not about selling a lot of units or printing up a lot of t-shirts and going wild. It's just let's do it tasteful [sic], let's come in with the Hussle way." Sam, who besides being Hussle's brother is also the permanent administrator of his estate, went on to mention that The Marathon Clothing's building, a downtrodden strip mall that Hussle revitalized with his store, is now in his children's name and that its value has "doubled already."
Elsewhere in the world of sneakers, check out the latest installment of Hypebeast's weekly Best Footwear Drops series.