Olly Shinder FW23 Makes Techwear Sexy
Look deeper and you'll find that this isn't your average Cordura gorpcore, but active pieces cut with lingerie references and voyeuristic tendencies.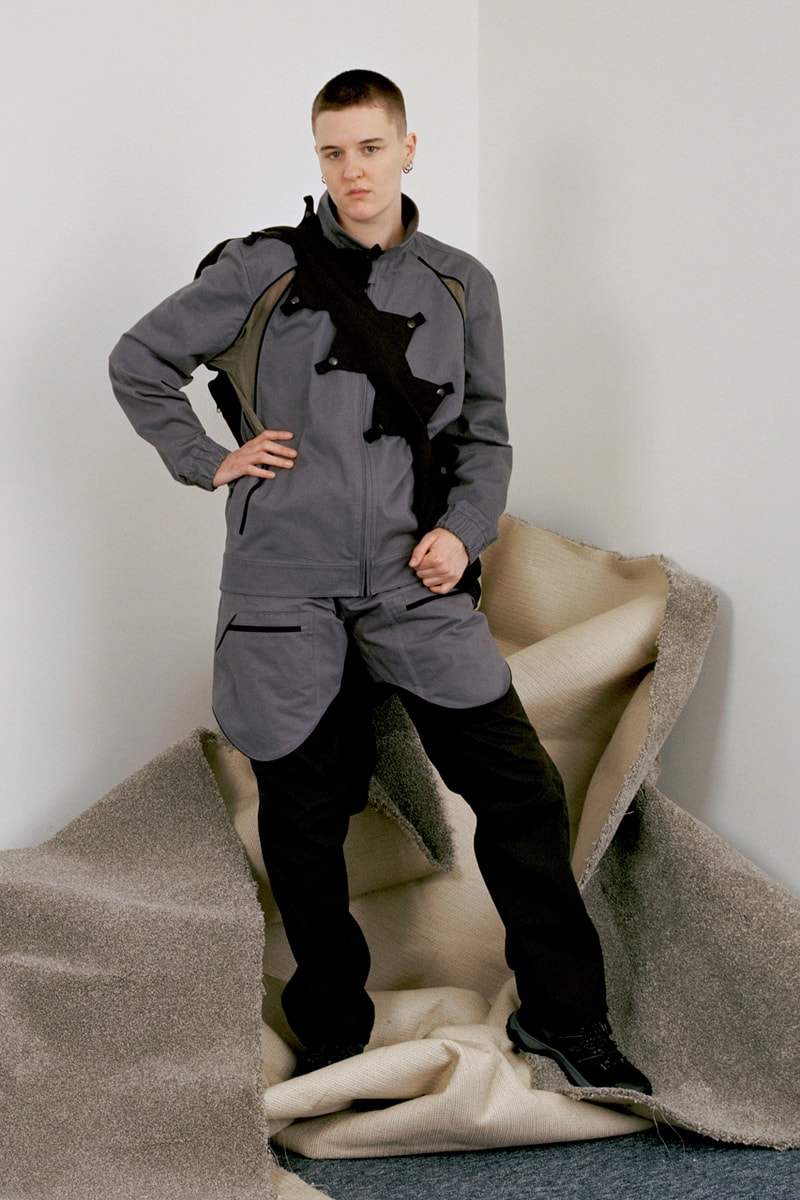 1 of 17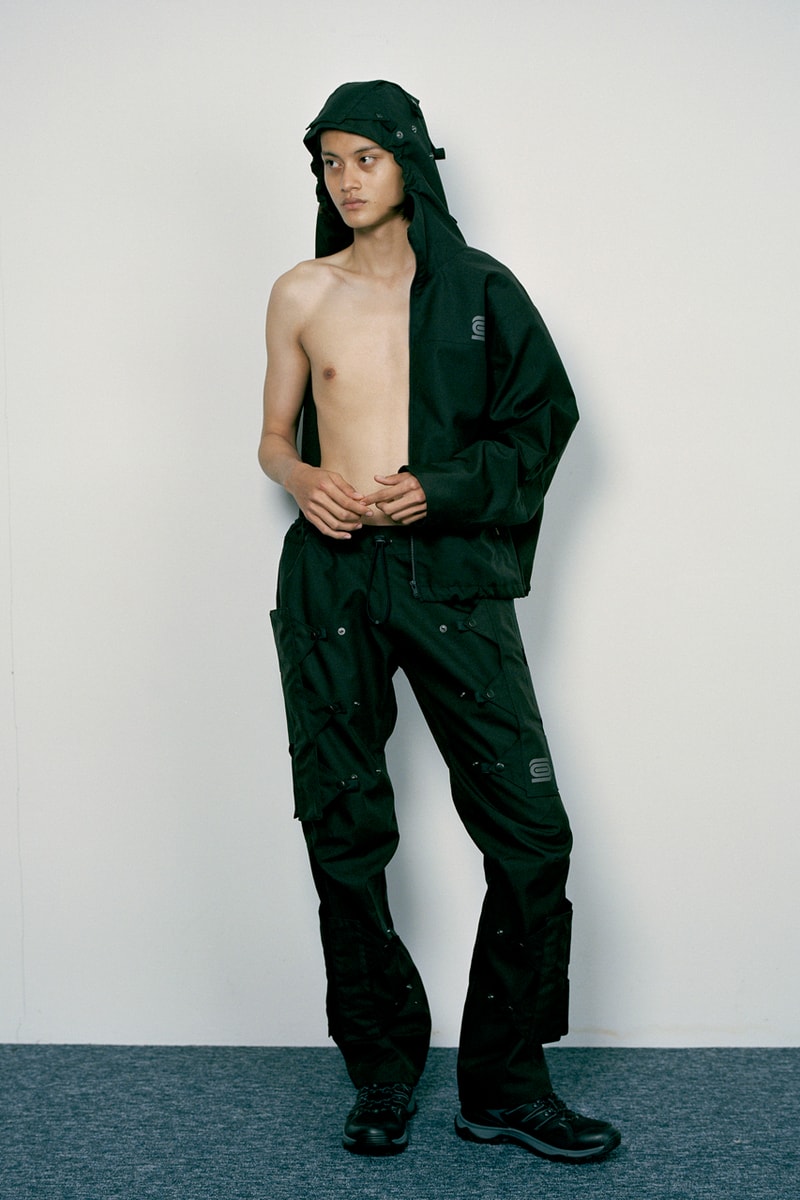 2 of 17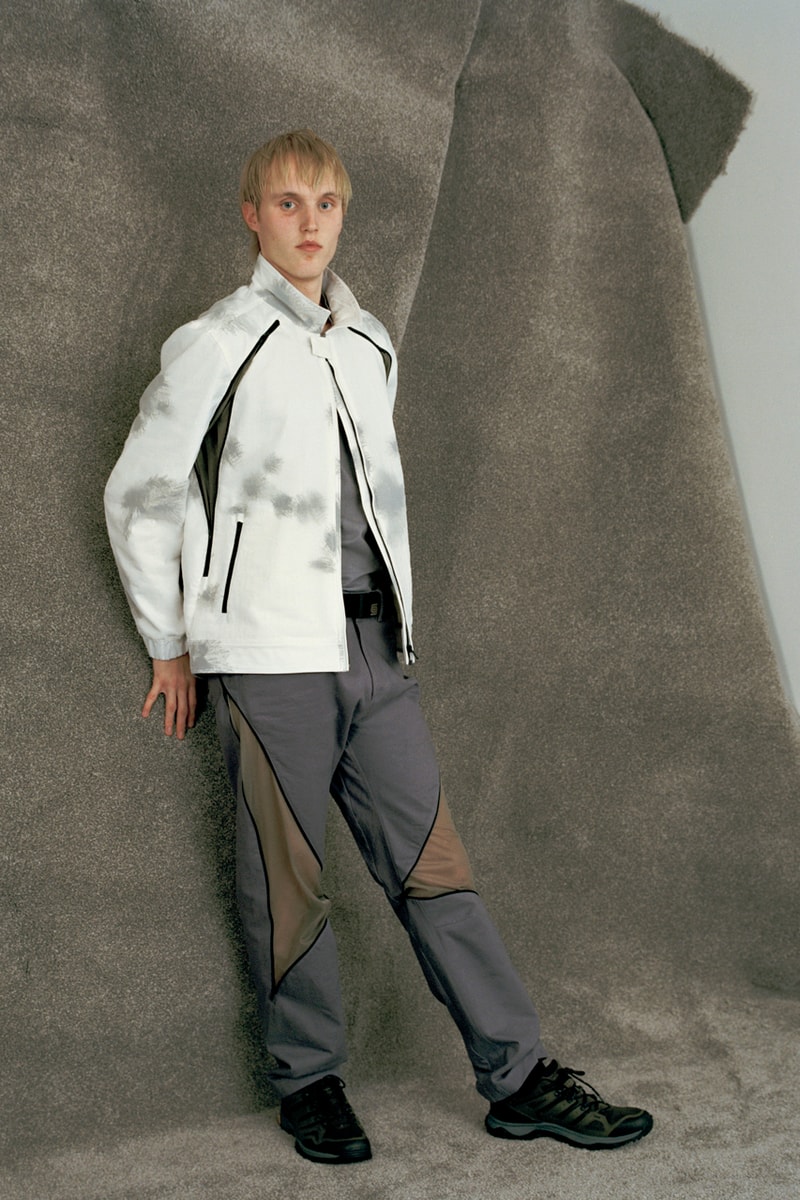 3 of 17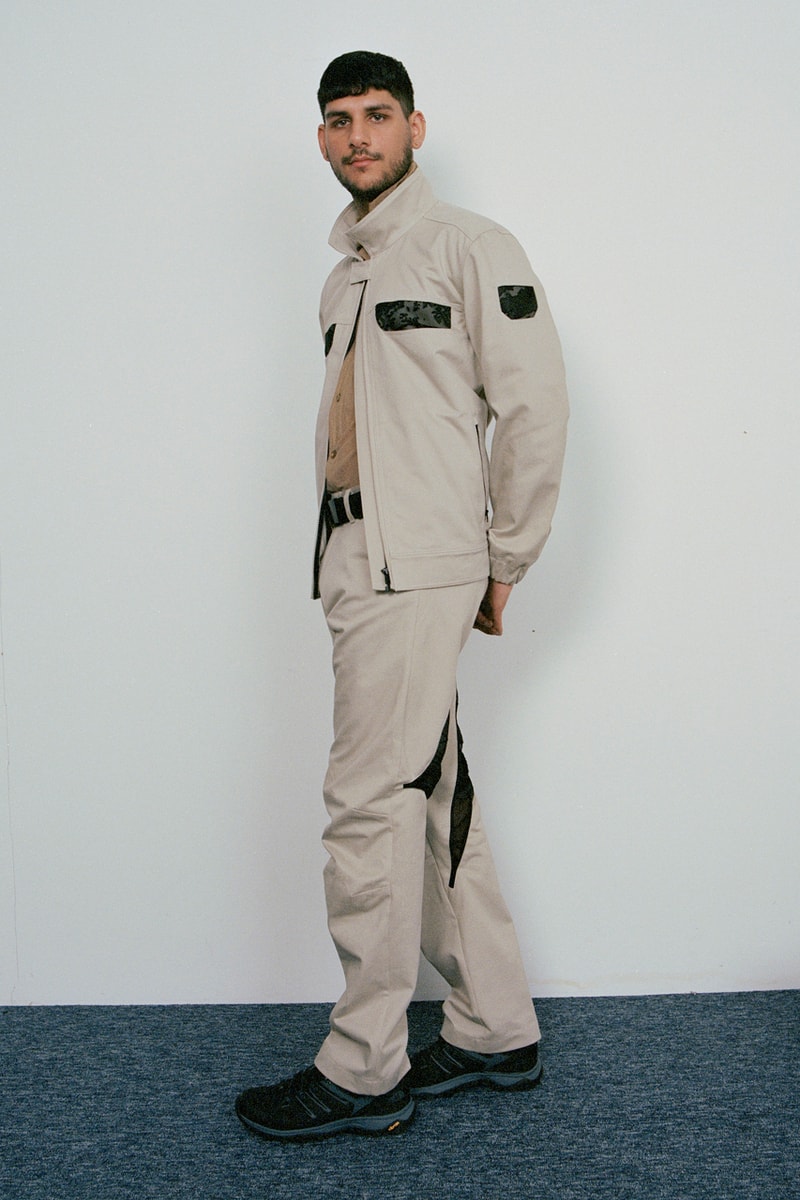 4 of 17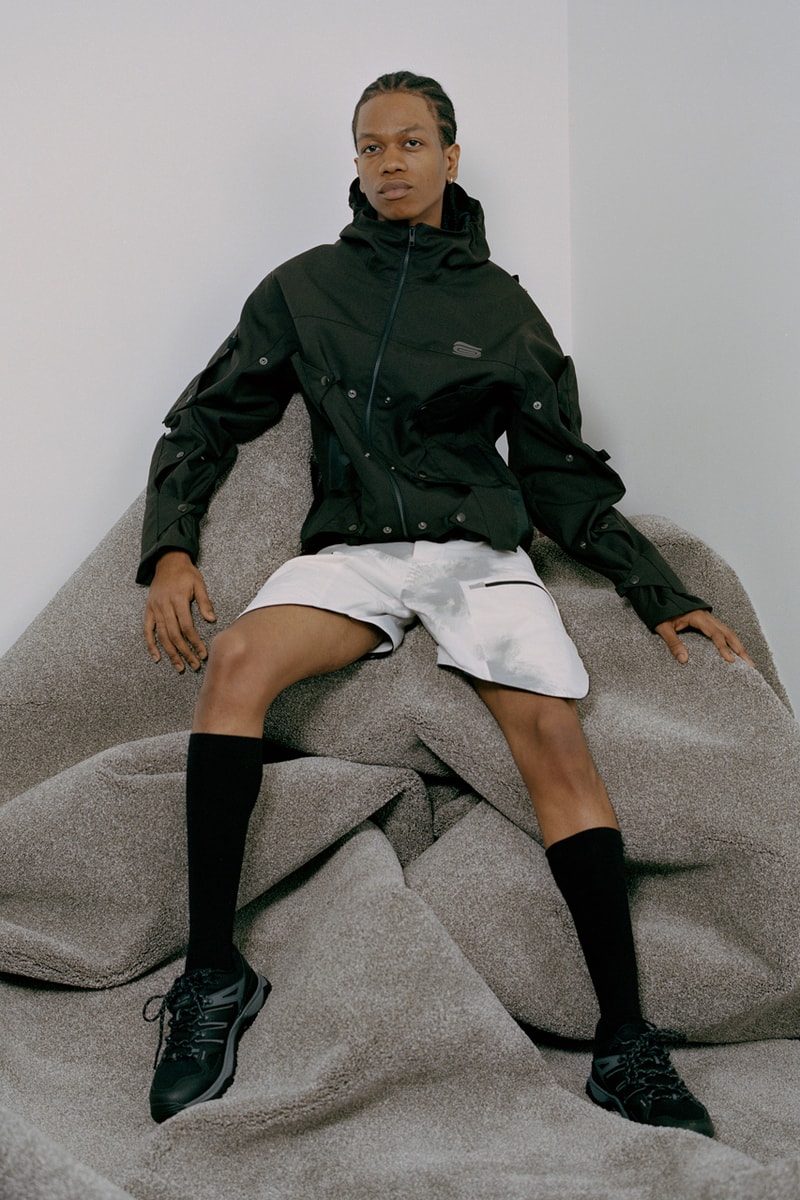 5 of 17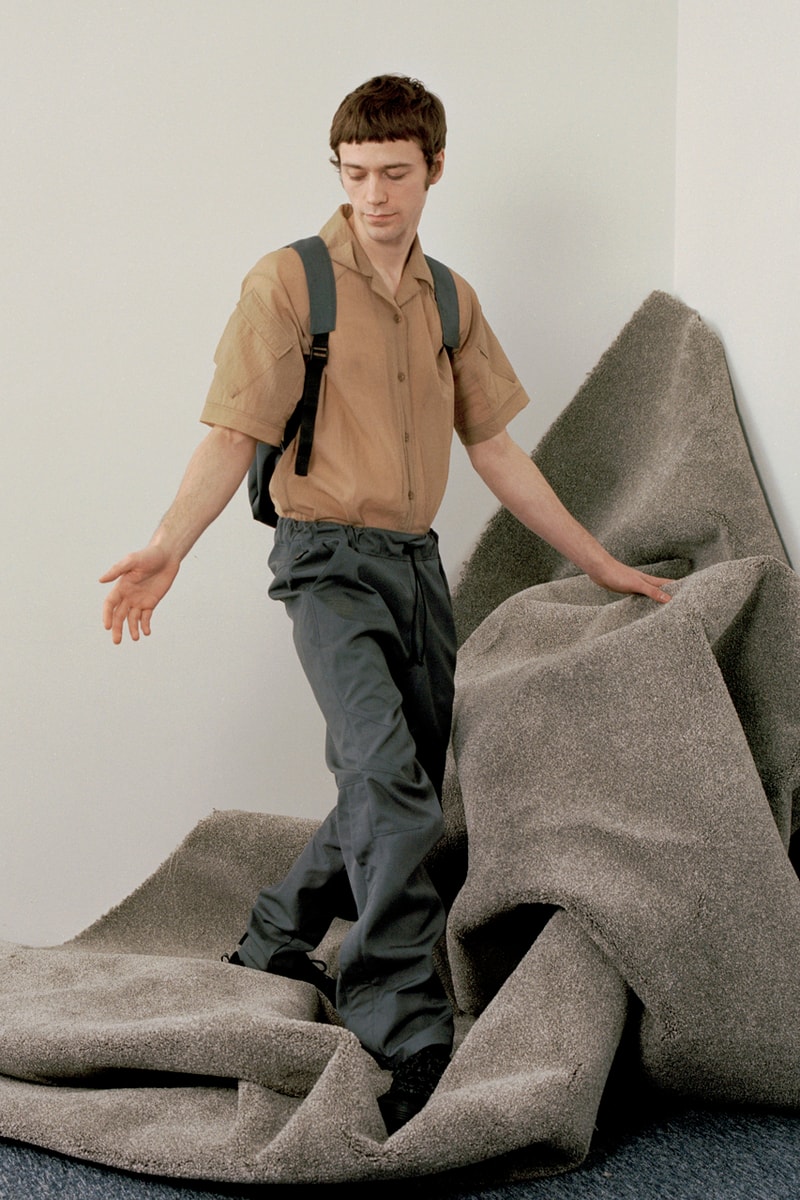 6 of 17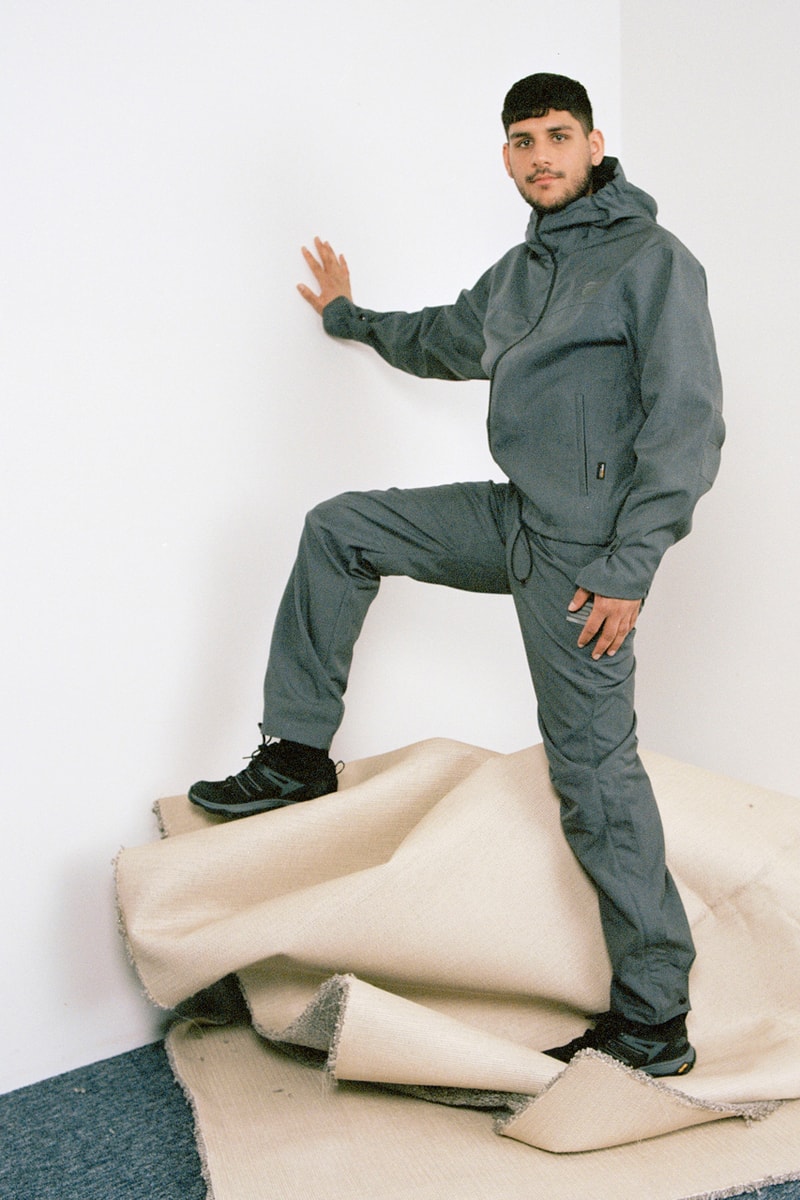 7 of 17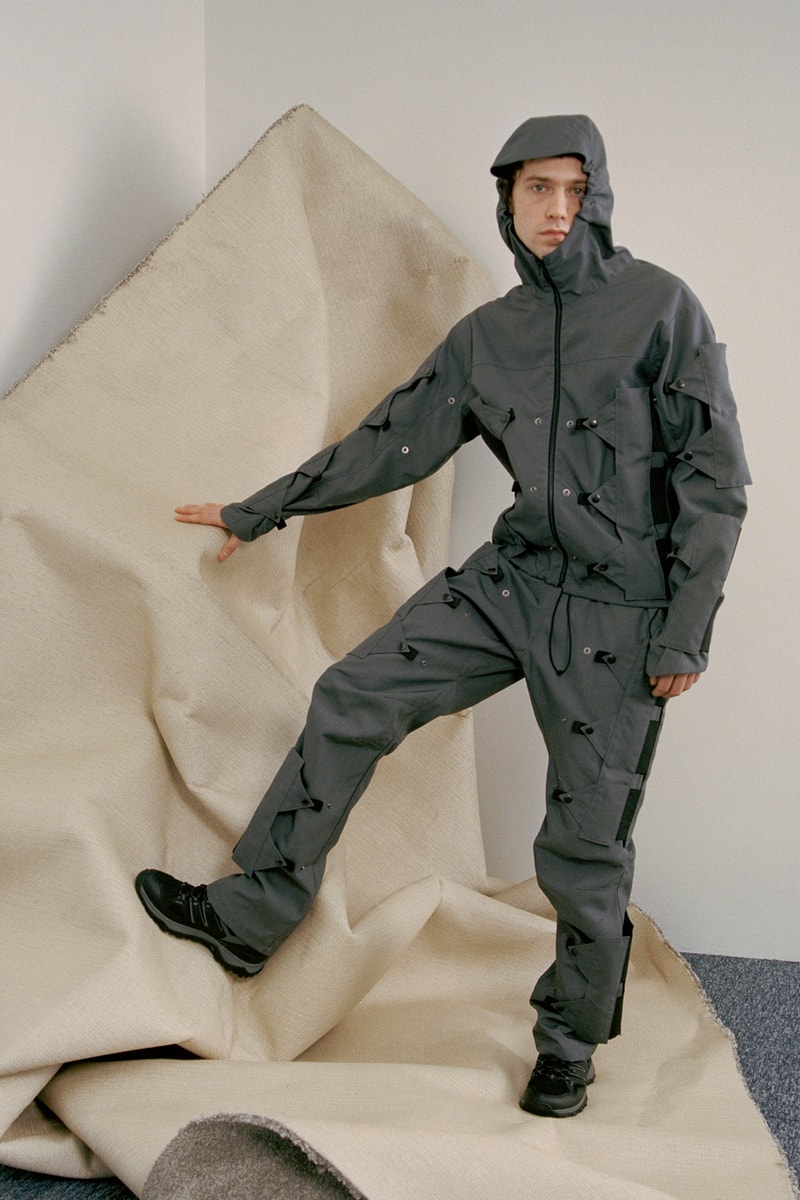 8 of 17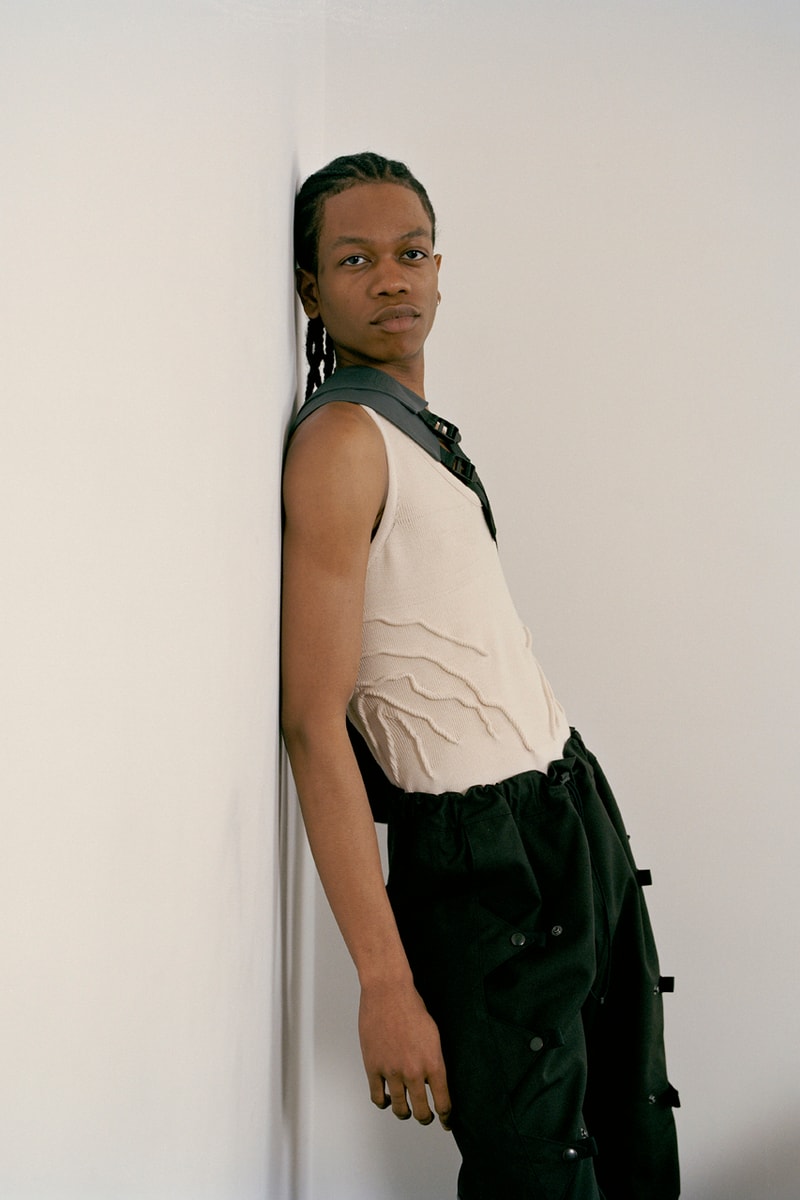 9 of 17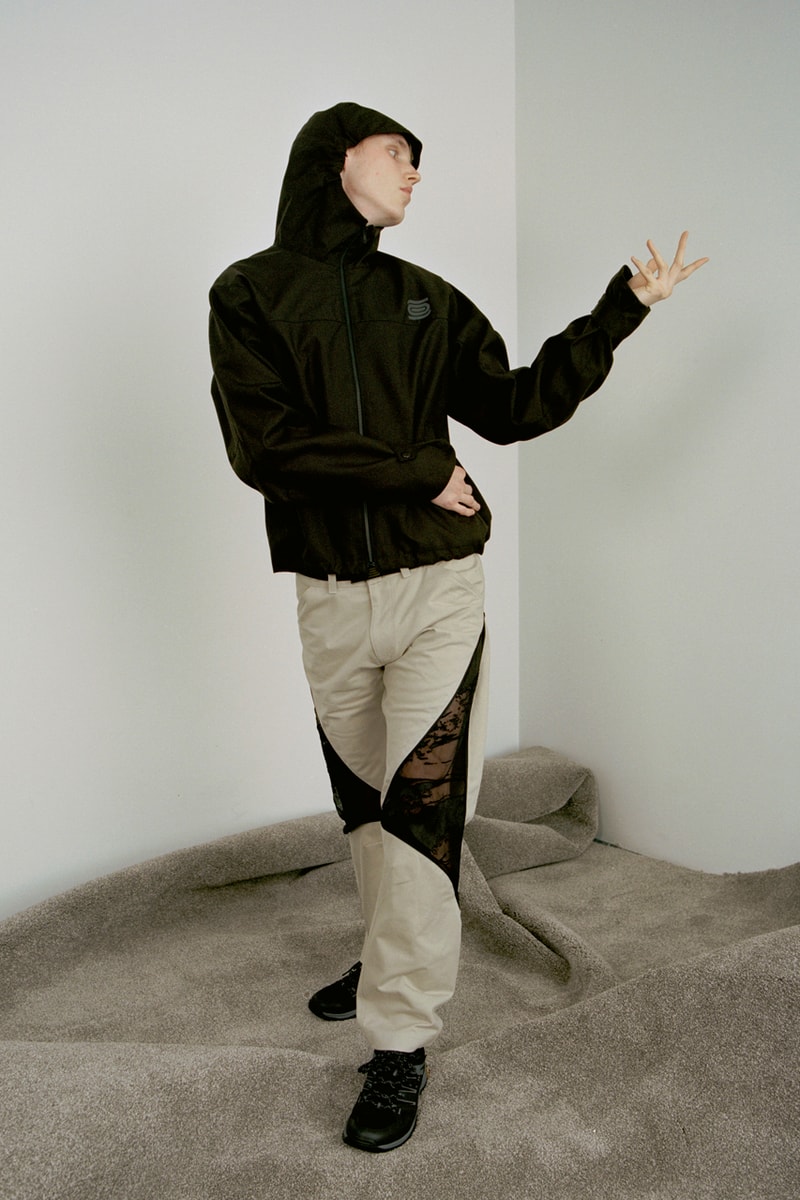 10 of 17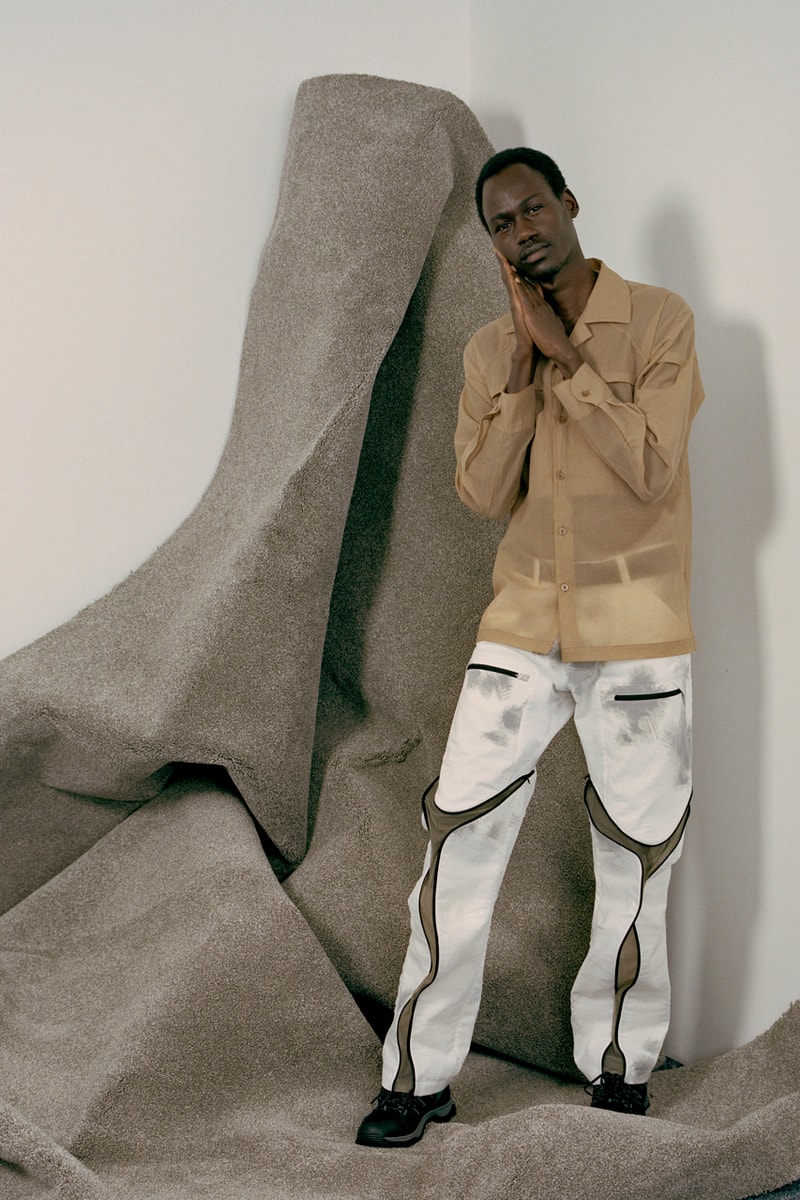 11 of 17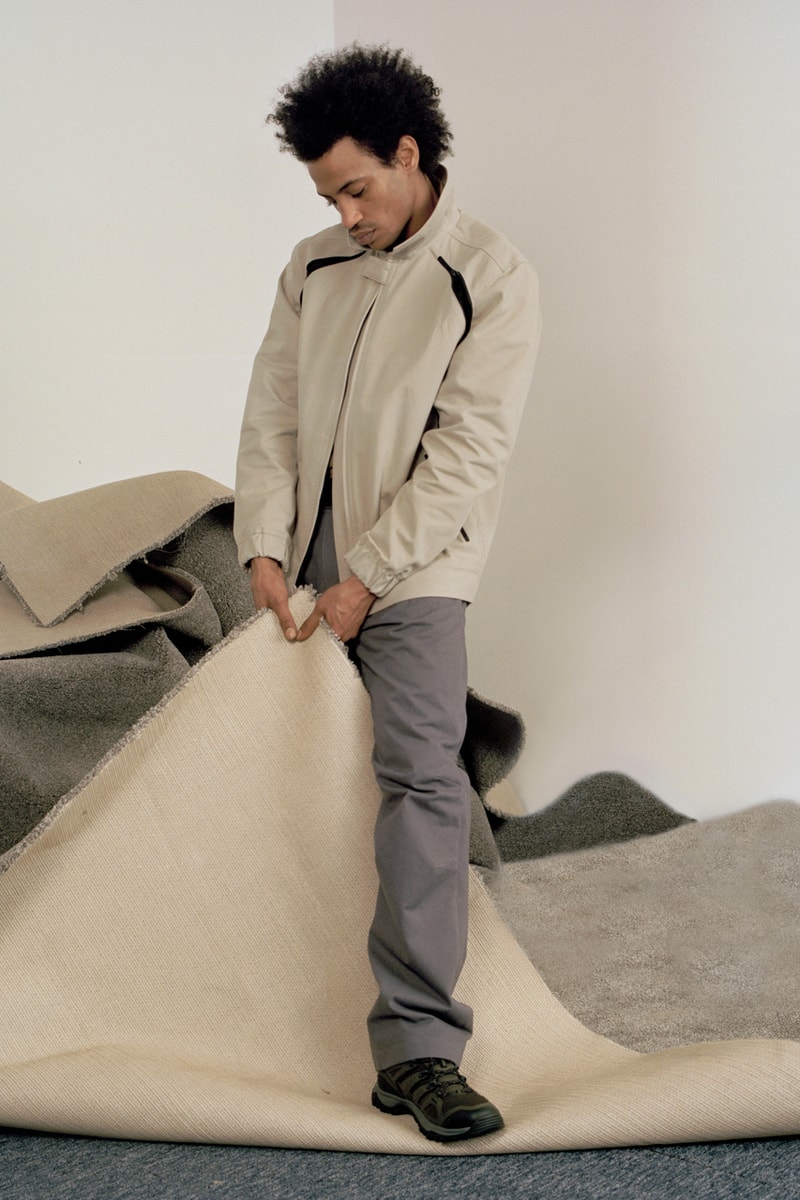 12 of 17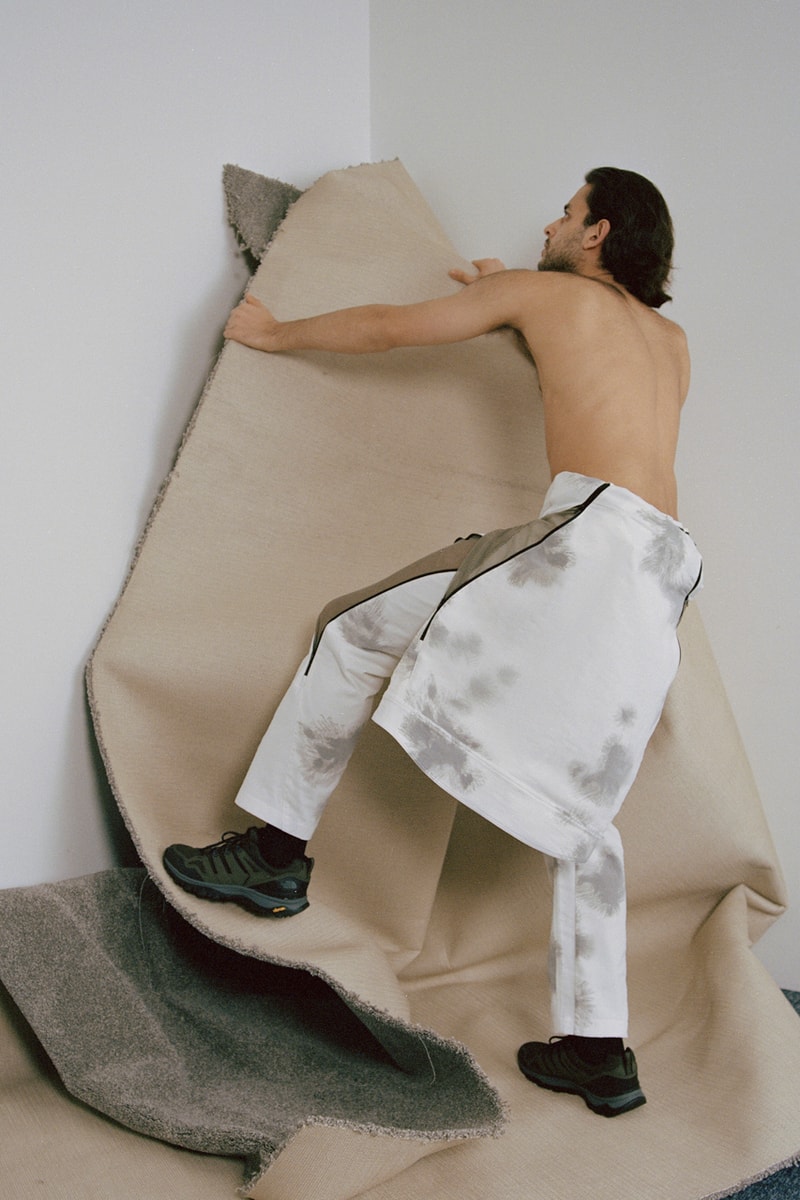 13 of 17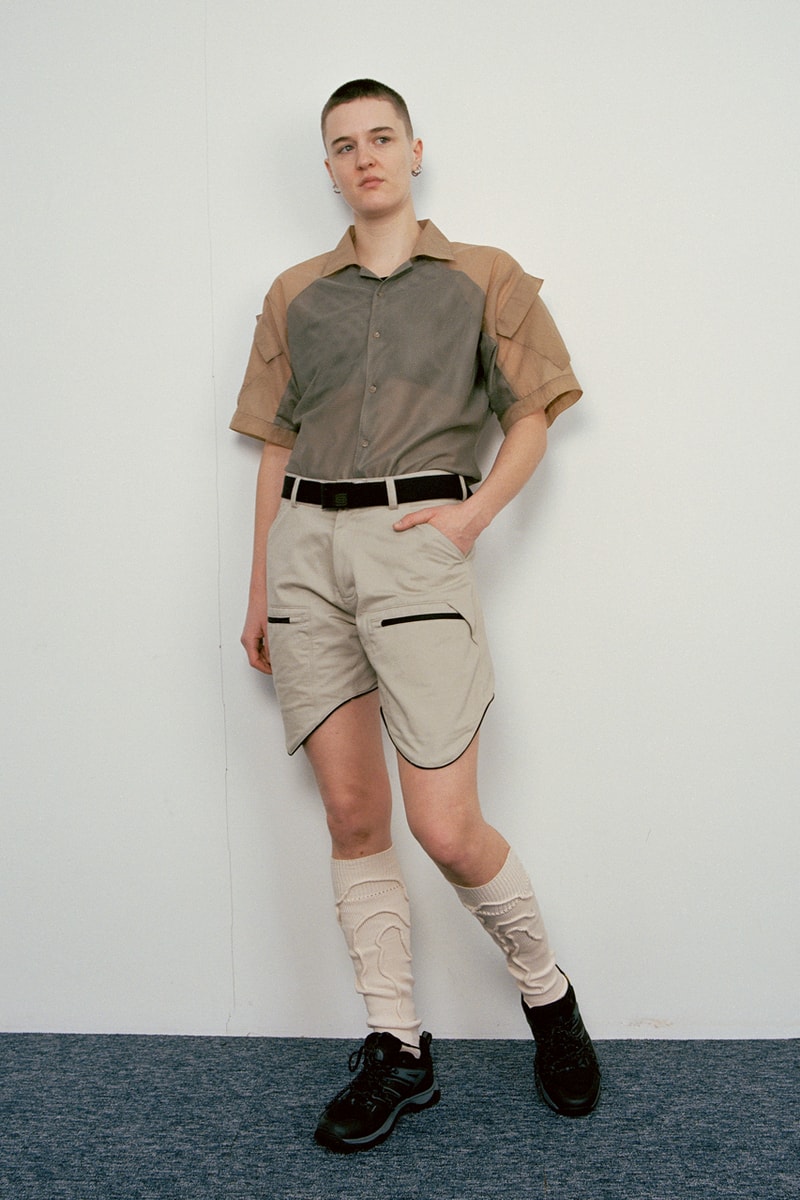 14 of 17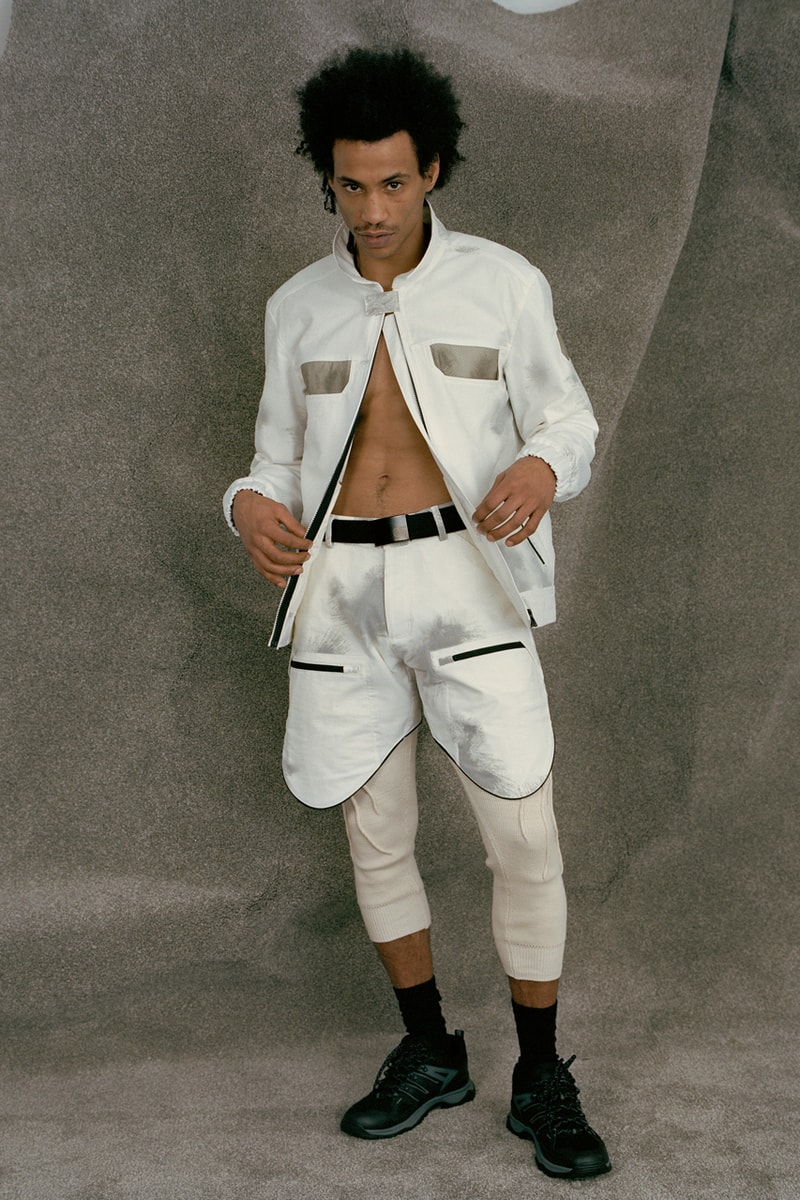 15 of 17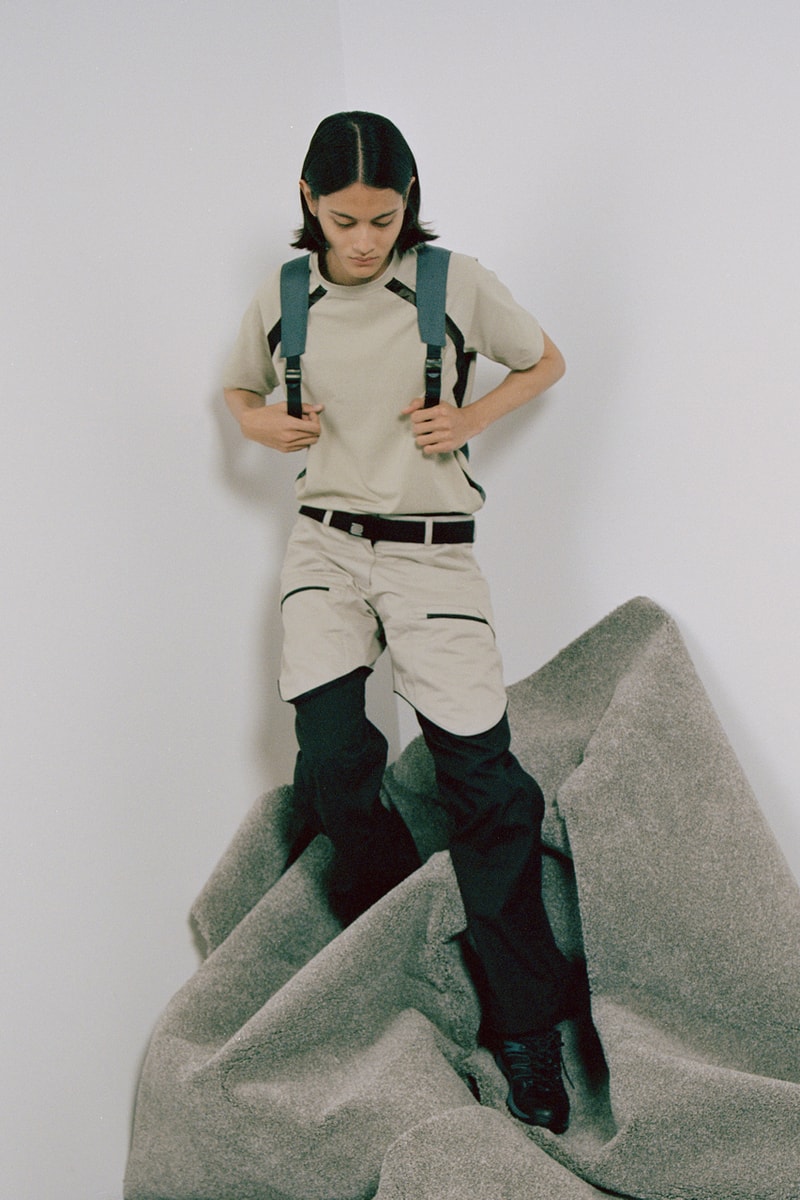 16 of 17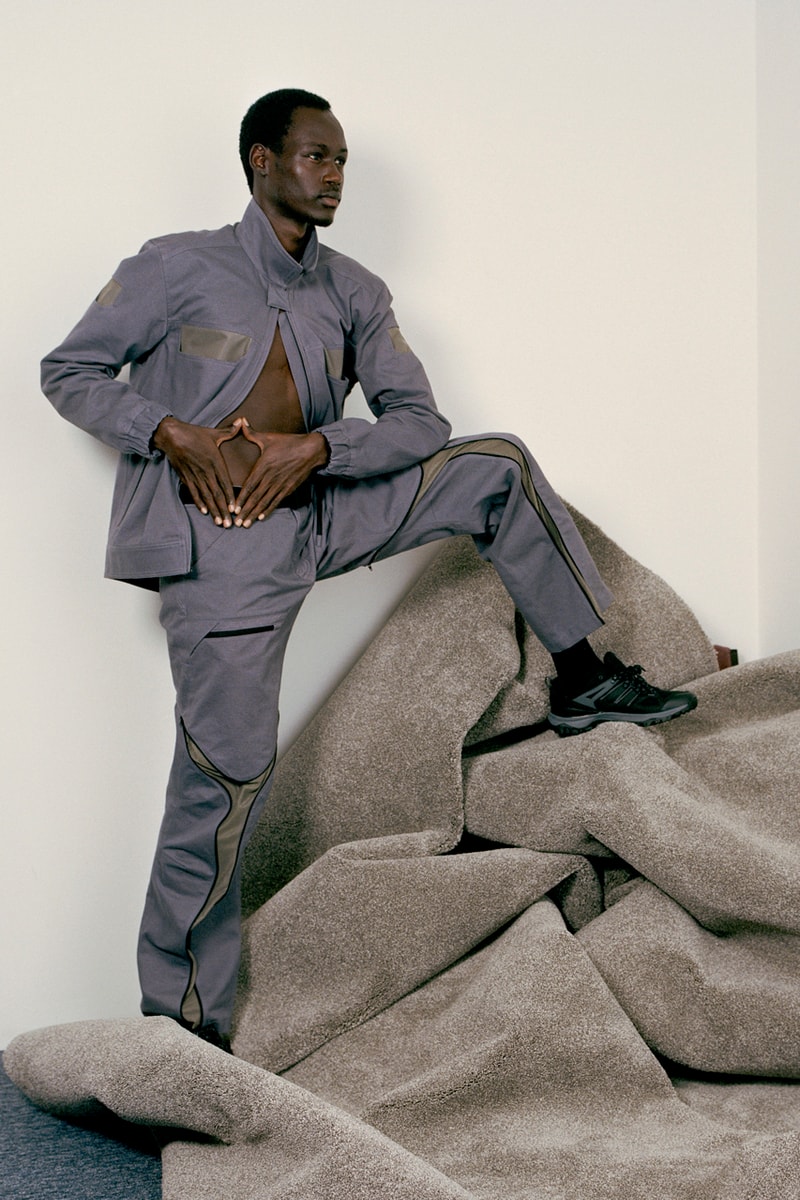 17 of 17
For Olly Shinder's sophomore Fall/Winter 2023 collection, ambiguity runs rife within clothing that requires a second glance. Despite using all the signifiers of techwear — Cordura nylon, geometric paneling, wind-resistant fabrics, snaps and poppers — this is not your average activewear; what this is is a study of masculinity, decoding and undressing traditions while developing Shinder's own foundations that were laid in his first collection.
Such contradictions and subversions are achieved with the use of conflicting materials with one another, both texturally and by their societal nature. Shinder takes cotton drill and darts sheer mesh panels from the buttocks to the knee and around the shin, à la Mugler, to reveal skin in a voyeuristic manner. You can see it, but by traditions of techwear, it shouldn't be there.
Likewise, black devoré is cut into geometric shapes and embroidered with thick lines, moving across the body like landscape maps. It intersects tactile trousers, softening the hard masculine edge with materials typically reserved for femininity. We see this in even the most subtle of details — shorts scallop on the hem and ride up towards the crotch, and when paired with thick knitted socks mapped with Shinder's signature vein motif, there's something camp and boy scouts about it all.
And while many of these themes permeate the collection, and almost everything Shinder designs, there's also a steady amount of clothes that show Shinder knows how to progress from his first collection to this second offering. For example, abstract desert and military prints from last season are elevated into snowy landscapes across mottled white cotton and transparent ripstop fabric that's been used on various items in the collection, notably a Harrington jacket with underarm mesh vents which, in itself, is another example of how the emerging designer twists the norm.
Olly Shinder's FW23 collection is the kind of progression you expect to see from an established House, not the second round from a Central Saint Martins BA Fashion graduate who first presented in June 2022. As a result, the future is looking bright for Shinder.
Take a look at the collection above, and shop the brand's current season at various retailers around the world now, such as Dover Street Market London.
Elsewhere, here are the biggest menswear trends from Milan Fashion Week FW23.