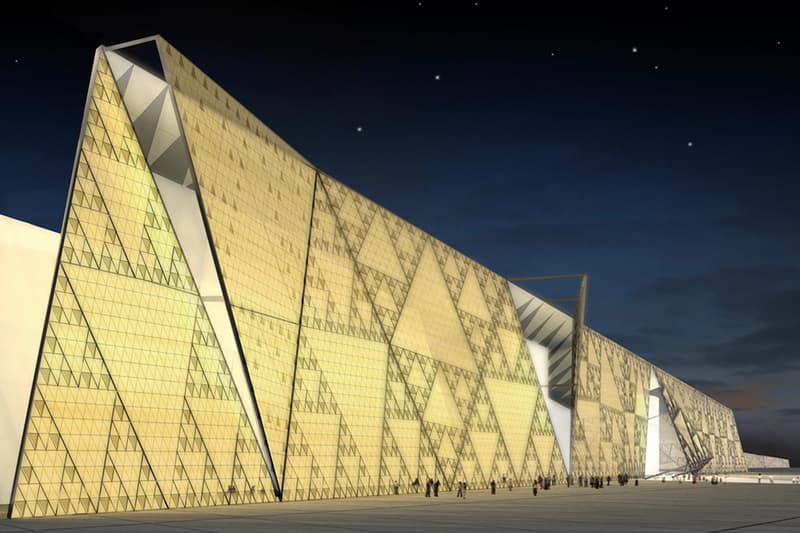 The Grand Egyptian Museum Is Finally Opening This Year
The Cairo-based institution is being hailed as the largest archaeological museum complex in the world.
---
2023 is set to be a big year for the world of art museums. While renovations are set to finalize at a number of existing institutions, such as the Hammer Museum in Los Angeles and the Manchester Museum, there will be exciting newcomers who are set to attract the world's attention.
Egypt, a nation with one of the world's oldest cultural heritages, is set to finally unveil the Grand Egyptian Museum (GEM) in Cairo. Since being announced in 2002, the museum has faced consistent setbacks — from political unrest, environmental and financial issues to the recent COVID pandemic.
Once GEM opens, however, the institution is being touted by its developers as the largest archaeological museum complex in the world, with a stunning collection of over 100,000 artifacts, including King Tut's entire treasure collection, which will be displayed alongside objects from prehistoric times and more modern ancient Greco-Roman periods of Egyptian history.
Designed by Irish firm Heneghan Peng Architects, the museum is situated just a little over a mile away from the iconic Pyramids of Giza and will feature a monolithic design helmed by a massive entrance that mirrors its ancient past. GEM is slated to open early this year. For more information, please visit the museum's website.
For more on art, this is the final week to check out the 1923: Past Futures exhibition at Triennale Milano.