Roland's 50th Anniversary Digital Piano Comes With Drone Speakers
A grand piano for tomorrow.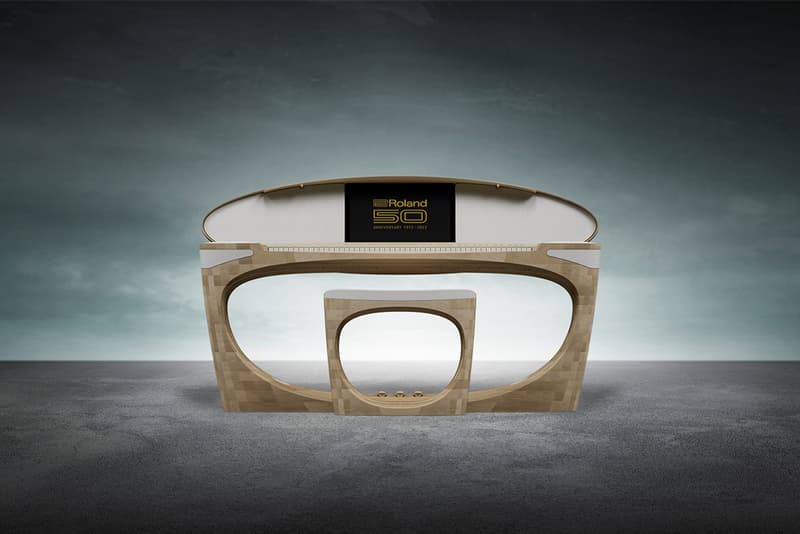 1 of 4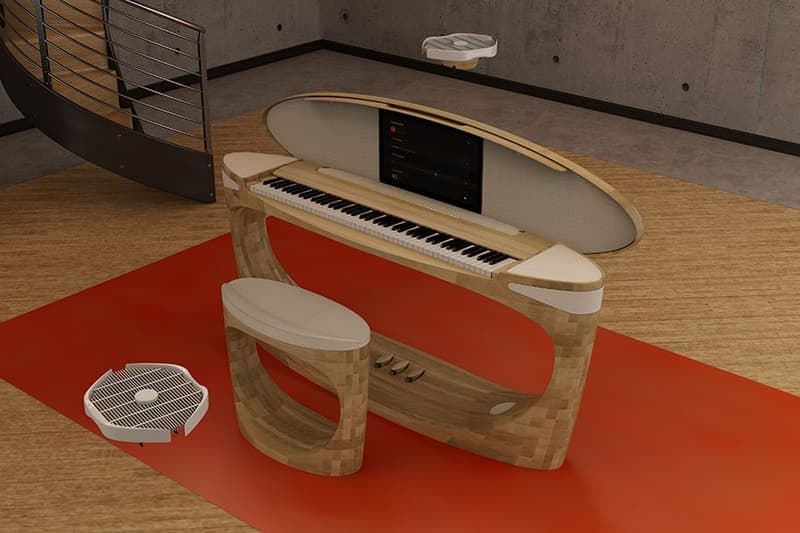 2 of 4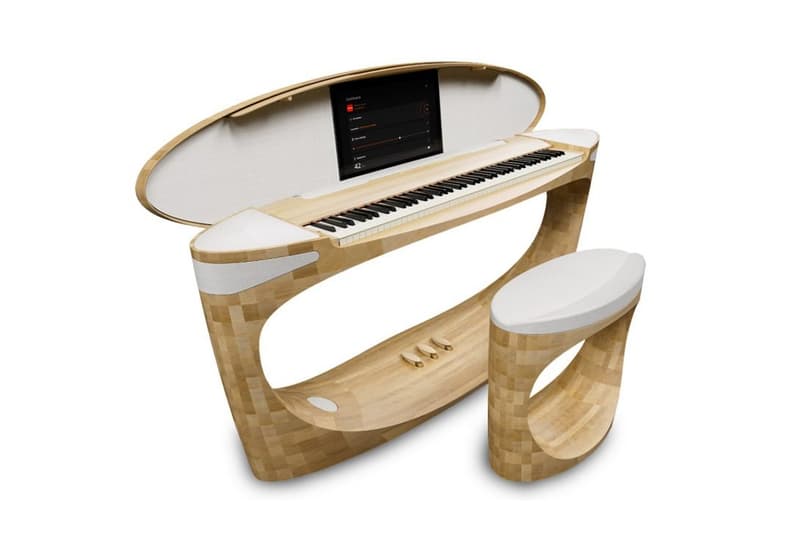 3 of 4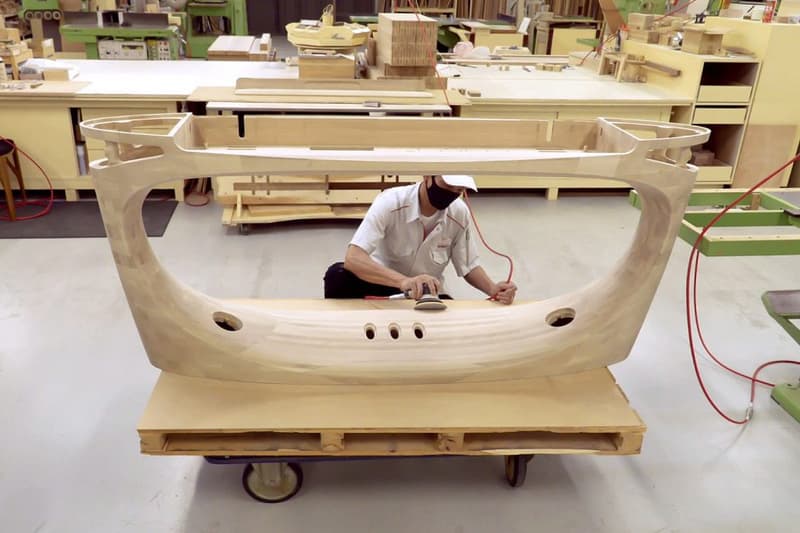 4 of 4
While Roland's infamous Kiyola digital piano in 2015 was made to improve quality of life, its 50th Anniversary Concept Model sets loftier goals, debuting as a "grand piano for tomorrow filled with past creativity and future possibilities." Following its last concept piano in 2020 known as the GPX-F1 Facet, the new 50th Anniversary Concept Piano pushes the envelope once again, simultaneously highlighting where Roland pianos have been and where they are going.
"The 50th Anniversary Concept Model has the acoustic performance of a grand piano and a shape that suits it—a round shape that does not fit against the wall or in the corner of the room," says Takahiro Murai, General Manager of Roland Keyboard Instrument Development dept.
The electronic piano was developed in collaboration with Japanese furniture company Karimoku, featuring a cabinet formed as a single body that helps create the expected tone and sound field. Instead of arriving via assembled parts, the entire model was created by machine-cutting layers of small wooden pieces and stacking them to shape a single body. Concepts of 3D printing were combined with the ancient methods of manufacturing Buddhist statues using Japanese Nara oak wood from Hokkaido. The method of construction and materials further allows for the model to be repaired when needed and not discarded like other modern electronics
Inspired by French composer Erik Satie's idea of "Furniture Music," its approachable and practical design invites one to sit down, relax, and play. Advanced modeling calculations and multi-channel speakers create a realistic piano sound while a patent-pending keyboard sensing algorithm achieves a realistic touch with a more natural response than ever before. Through the large display, users can choose from pre-loaded instruments, view sheet music, and make various adjustments including metronome toggle, sound settings, and drone control.
"Beginning with the EP-10, we installed sounds from 1973, the RD-1000, JD-800, V-Piano, SuperNATURAL, and other historical sounds. This allows you to relive the evolution of technology since the introduction of the digital piano in 1973," says Yoshiyasu Kitagawa, the Piano Development Division Head.
Assisting the 14 bult-in 360-degree speakers delivering astonishing realism are the ability to pair with drone speakers that hover over the piano. To achieve realisitc ambient sound, the flying speakers "bathe the player in a sound shower." The drones operate using a dedicated low-latency communication channel and different control methods include having the drone approach the player when the sound is soft and moving away when its loud.
Learn more about Roland's 50th Anniversary Digital Piano at the company's website and stay tuned for release details.
Feast your eyes on Roland's 50th Anniversary Concept Piano. It's made of a single piece of molded Japanese oak. It's paired with floating drone speakers for real immersive sound. #CES2023

Check our liveblog for the most exciting tech so far: https://t.co/kNsX7nghFN pic.twitter.com/wUX1ZjB07m

— WIRED (@WIRED) January 6, 2023
In other news, Initial D's iconic Toyota AE86 Trueno now comes as a wireless mouse.