Rick Astley Sues Yung Gravy Over "Betty (Get Money)"
Alleging that the 2022 track utilizes an impersonation of his singing on "Never Gonna Give You Up."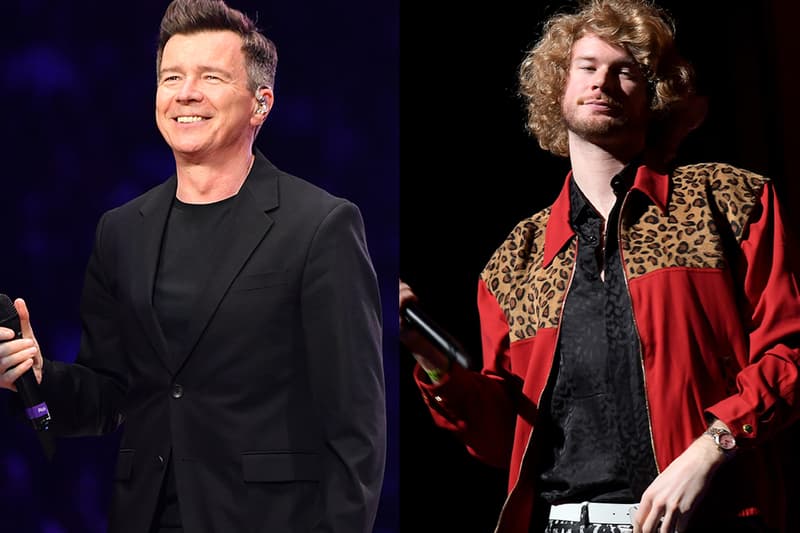 Rick Astley is suing Yung Gravy over the latter's 2022 track, "Betty (Get Money)."
According to reports, Astley's filing claims that Gravy's song, utilizes an impersonation of his voice from his hit single "Never Gonna Give You Up," and that the artist, his producers and everyone else involved in the creation of the track "conspired to include a deliberate and nearly indistinguishable imitation of Mr. Astley's voice throughout the song." He has also named Popnick/Nick Seeley, a co-producer and the supposed vocal impersonator, in the lawsuit.
Astley further alleged that he did not give Gravy or anyone else permission to use or impersonate his voice, effectively killing any chance of Astley collaborating with other artists in the future. Although Gravy licensed the "Never Gonna Give You Up" instrumental, Astley asserted that Gravy knew he was in a grey area as the latter stated in a Billboard interview that he "basically remade" Astley's voice "because it makes it easier legally."
Elsewhere in music, watch Lil Yachty's "Say Something" music video.