French Montana to Detail His Life in Autobiographical Documentary, Executive Produced by Drake
"It's a real immigrant story."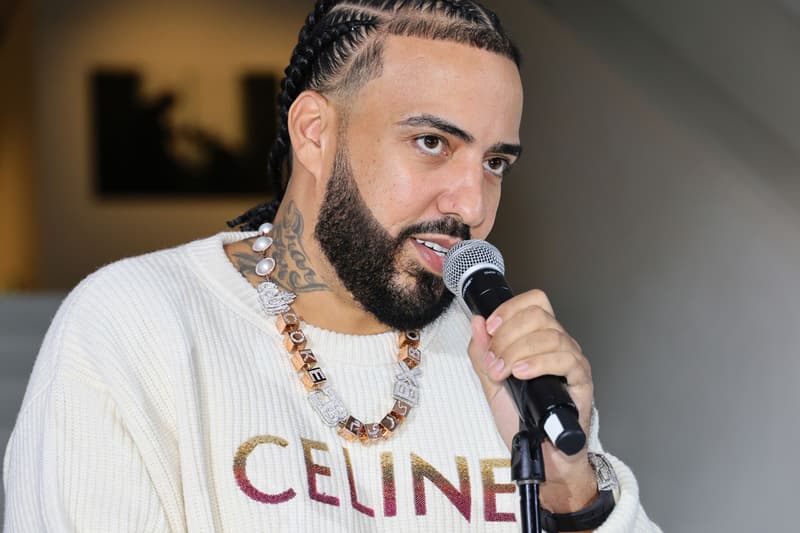 French Montana will be releasing an autobiographical documentary about his life and career, executive produced by Drake.
The rapper, who just put out the new mixtape Coke Boys 6: Money Heist Edition last week, announced the film project on an episode of the podcast Hotboxin' With Mike Tyson.
"It's called For Khadija, that's for my mother," he said. "You know she came out here and sacrificed for us. My father had left and she stayed, and she helped me become who I became, so I dedicated it to her. Drake is executive producing it."
Montana went on to share that the documentary would depict "a real immigrant story." Montana, whose real name is Karim Kharbouch, was born in Morocco in the city of Casablanca. He immigrated to the Bronx when he was 13 years old and at the time, couldn't speak any English.
The rapper would set the wheels for his career in motion in the late 2000s by passing out DVDs of his early mixtapes in the street. It wasn't until 2012 that Montana secured his first record deal, releasing his debut studio LP Excuse My French the following year.
Stay tuned for more details on the forthcoming documentary.
French Montana says his documentary executive produced by Drake is done ?https://t.co/52WCdDsvQr pic.twitter.com/xjhJB412VQ

— HipHopDX (@HipHopDX) January 8, 2023
In other music news, Dan Streit and Cole Kush of Grin Machine have redefined what "cool rap music videos" look like.