Timberland's "Built for the Bold" Installation Shows that Fearlessness Has Many Faces
The brand is showcasing a new side of "boldness" — and new footwear — through an immersive activation at HBX.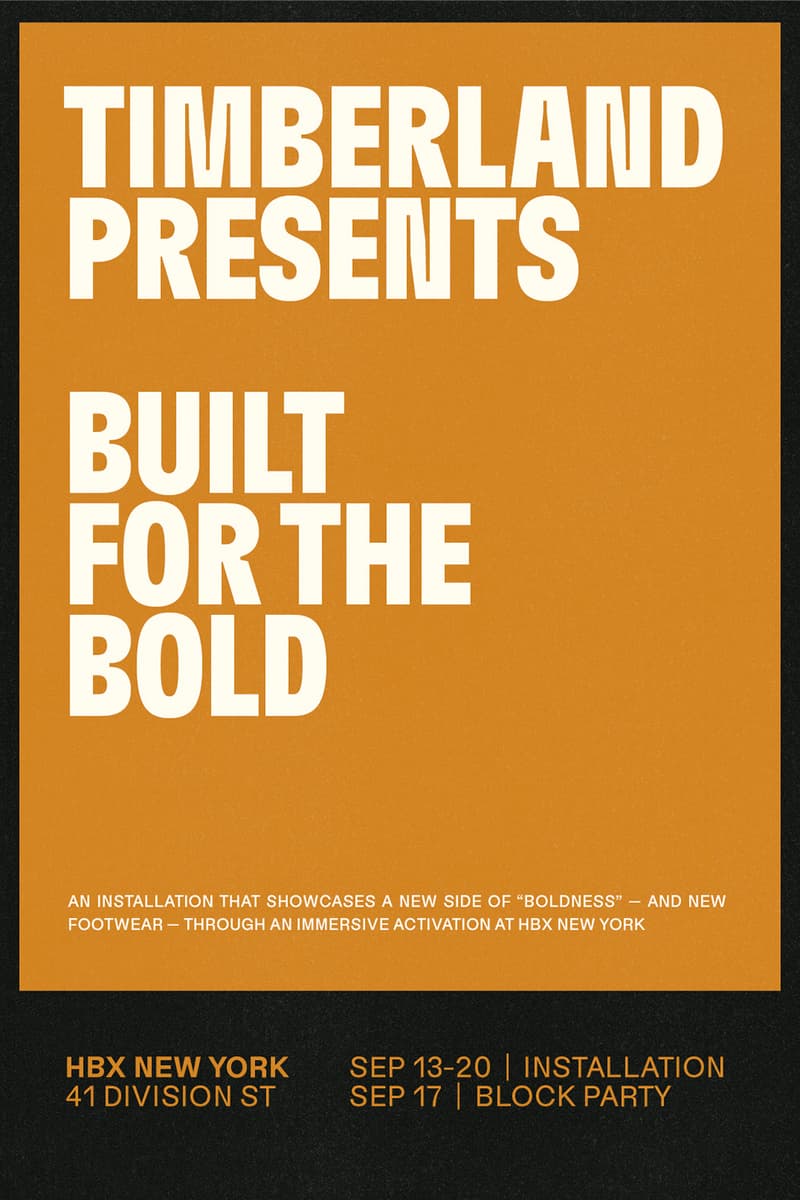 Timberland stands by the belief that in the current, ever-evolving world, there is not just one archetype for boldness, but instead, many different ways to portray bravery and turn failure into success. The brand showcases the many faces of courage through its latest "Built for the Bold" campaign, which pays homage to the fearlessness that lies within us all through an immersive installation at HBX.
The installation will introduce footwear from the outdoor and work brand's new "Make a Bold Move" line, including the men's and women's TBL Turbo Hiker Boot, Tree Vault 6-inch waterproof boots, Cortina Valley 6-inch waterproof boots, PRO Boondock durable work boots, and a new style of the TBL Originals Ultra. All of these styles are built to support any condition whether that be in the woodworking shop, the city, or braving the wilderness.
Along with a first look at the footwear collection, there will be photo moments set up for attendees as well as artistic elements that honor the passionate resilience of each of the talents involved in the campaign. These modern leaders navigate the world through their own unique perspectives, manifesting intrepidity in their own ways. From urban beekeeper Alaura Flynn to Scarr Pimentel — owner of Scarr's Pizza — to furniture engineer Alex Fang, each of these creators approaches their craft in individualistic ways, but what they all share is an unapologetic sense of self.
The installation will be available to view at HBX New York from September 13 to September 20. For more information, please visit www.Timberland.com.
HBX New York
41 Division St
New York, NY 10002