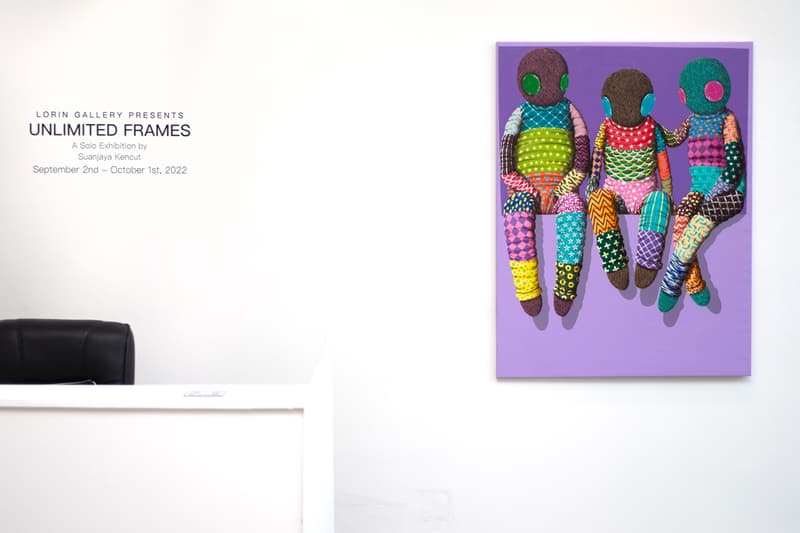 1 of 12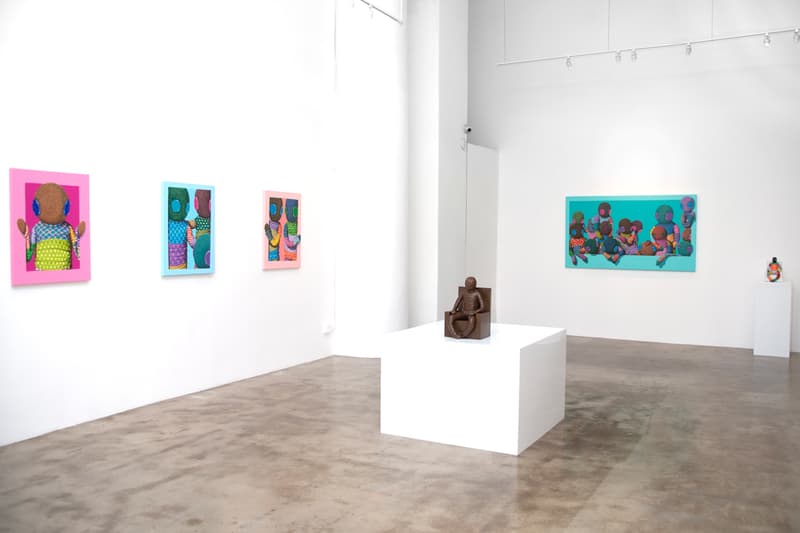 2 of 12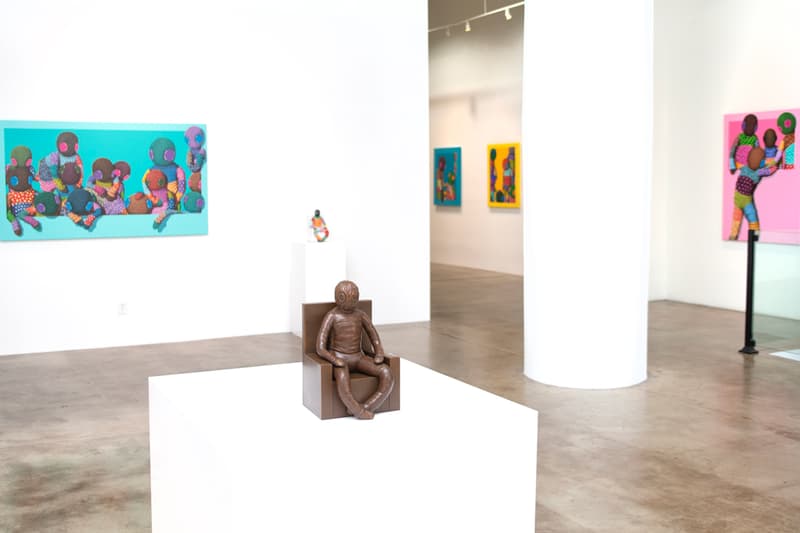 3 of 12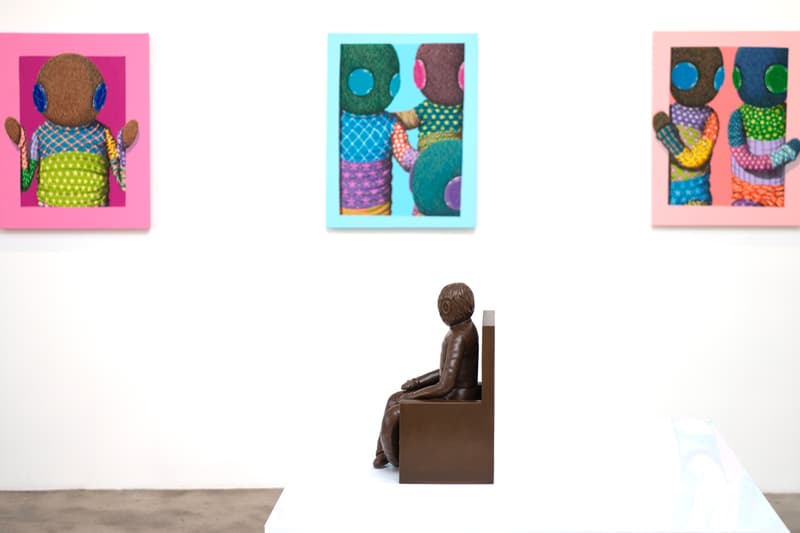 4 of 12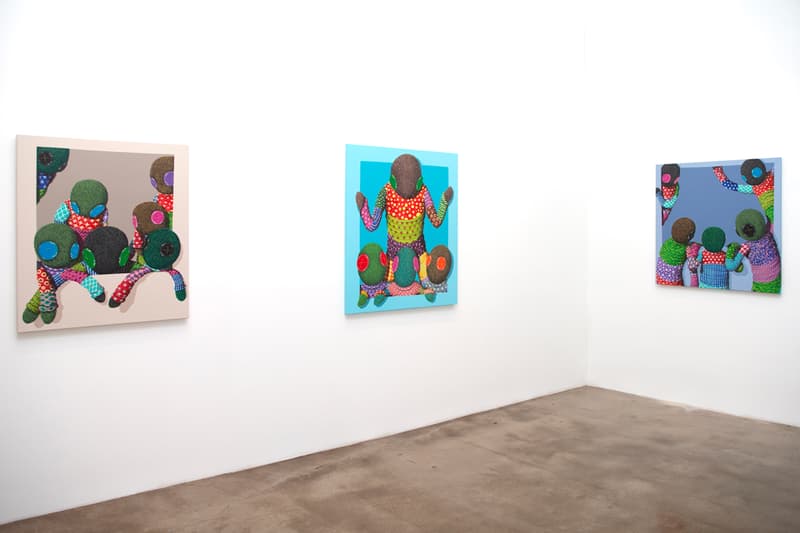 5 of 12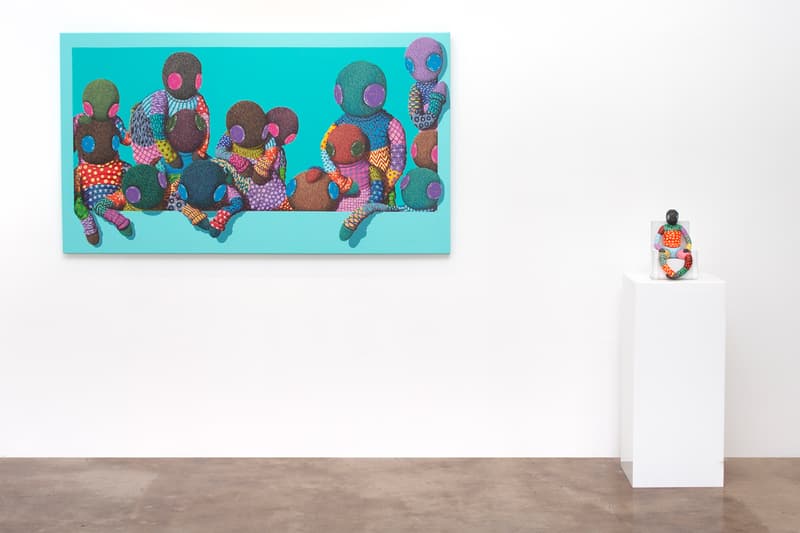 6 of 12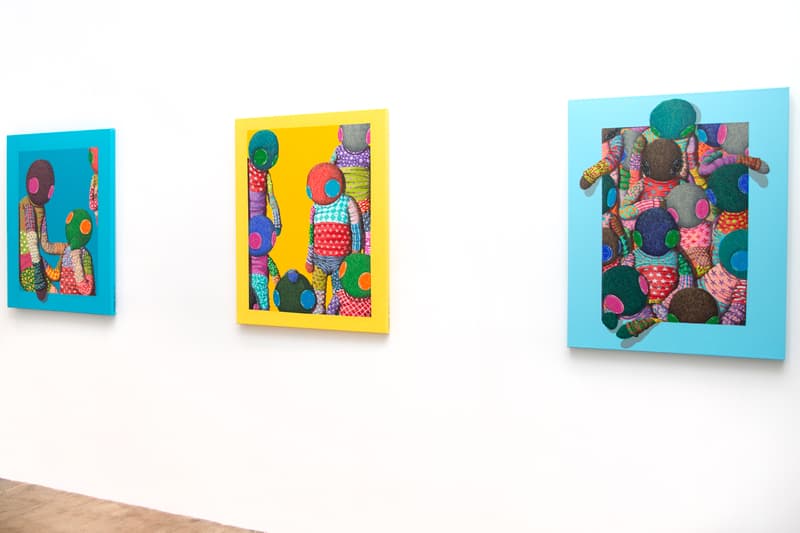 7 of 12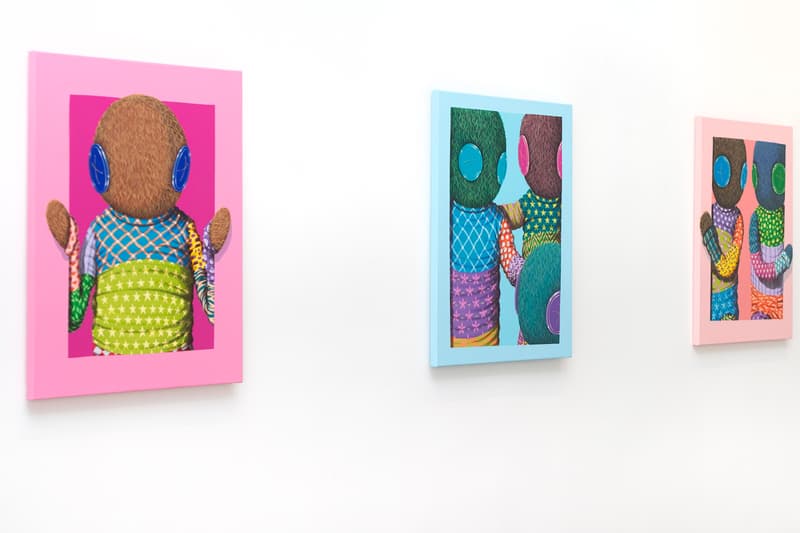 8 of 12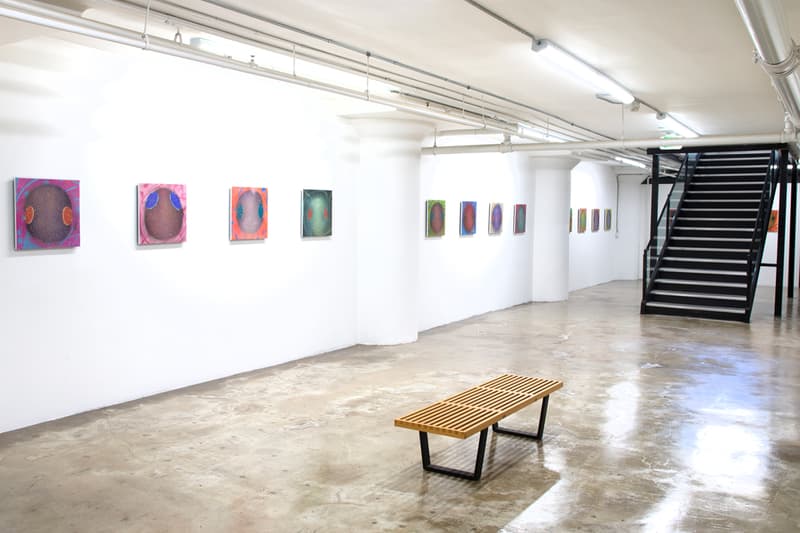 9 of 12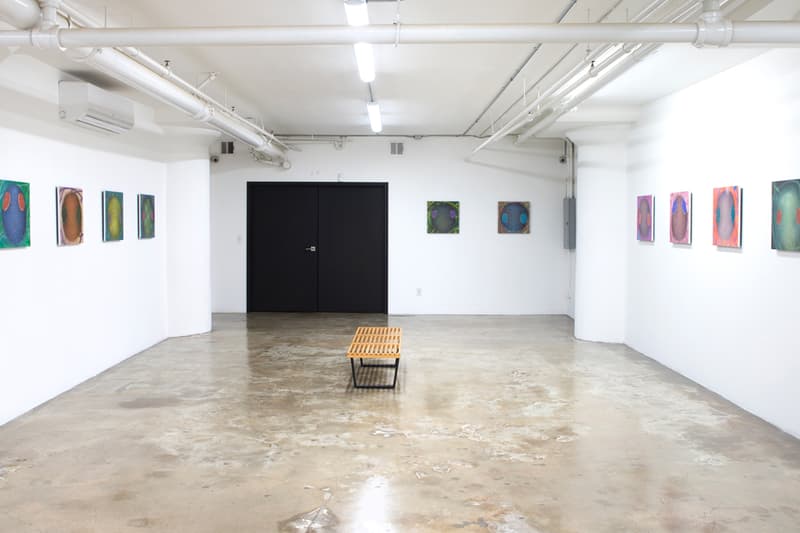 10 of 12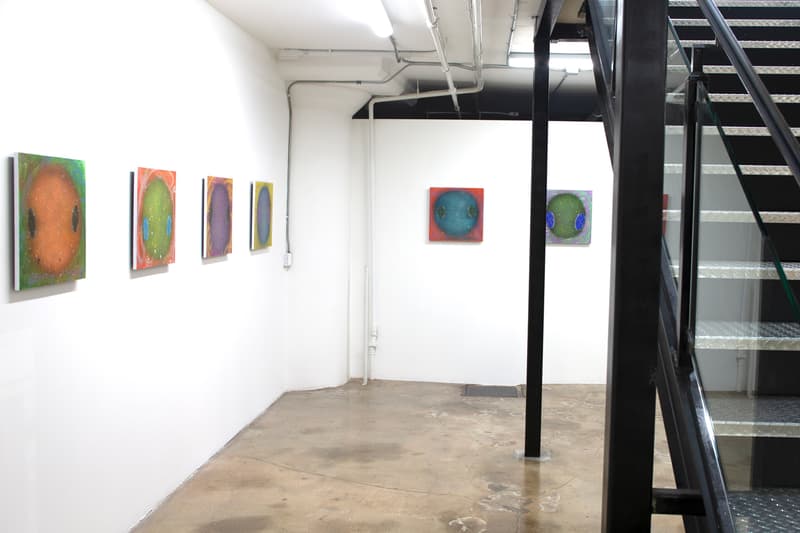 11 of 12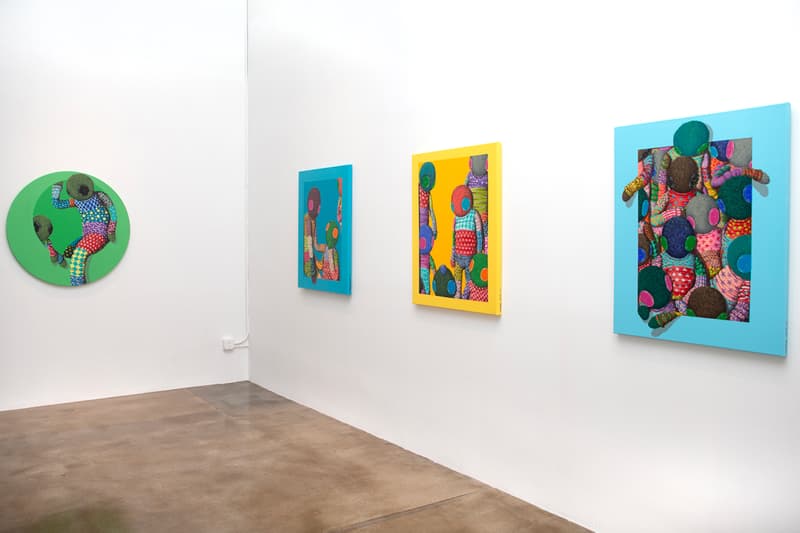 12 of 12
Suanjaya Kencut Presents 'Unlimited Frames' at Lorin Gallery
On view in DTLA until October 1.
---
Suanjaya Kencut is a rising Indonesian artist who creates whimsical stuffed doll characters that are inspired by current events and his own life experiences. Kencut is currently showcasing his first US solo exhibition at Lorin Gallery in Downtown Los Angeles.
Presented in conjunction with League OTO, Unlimited Frames comprises of paintings and small sculptures depicting Kencut's universe of insect-like characters. Amongst the work on view, the solo show features 14 paintings from the artist's In Frame series, which were inspired by the COVID pandemic and our hopes to reconnect with the world after a sustained period of isolation.
If eyes are the windows to the soul, as the popular idiom goes, Kencut deliberately veils his subjects eyes in an attempt to shield any lies that may rest within. Kencut explained further:
"In my works, I have opted to omit said windows and have them replaced with the unassumingly mundane buttons. Yet, the lack of an indication on the beings' emotions also leaves no trace on the lies that they potentially bear, and it is in this ignorance of all things unsavoury that I conjure a pocket of optimism for my audiences to dwell in; a place with no lies is indeed a happy place. My paintings serve as a reminder that life should be navigated through in as much positivity as a child who knows no sins."
Unlimited Frames occupies both the top and bottom floor spaces of Lorin Gallery. The exhibition is in its final week and will end on October 1.
In related news, HypeArt launched a VIP tour at Leeum Museum during Frieze Seoul 2022.
Lorin Gallery
807 S Los Angeles St,
Los Angeles, CA 90014