Maison Valentino Celebrates Individuality With New Installation at HBX
Valentino's Pink PP Collection will be displayed at HBX NYC, allowing audiences to immerse themselves in an experimental journey.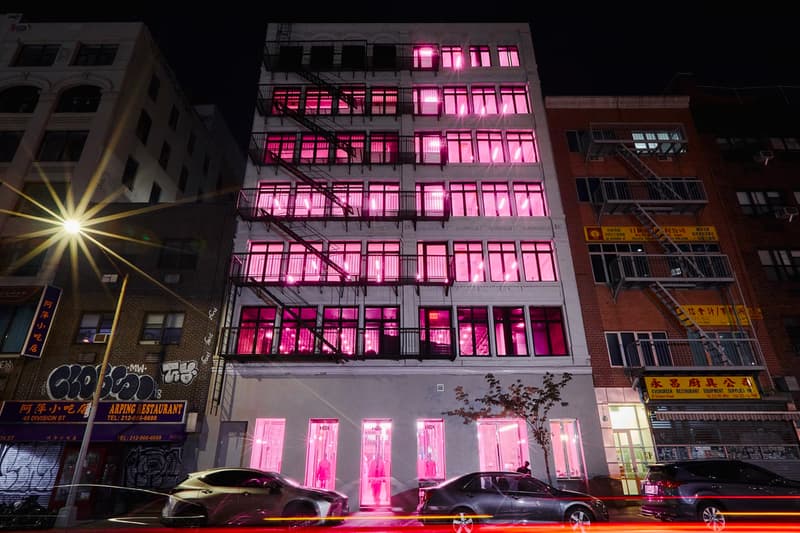 1 of 3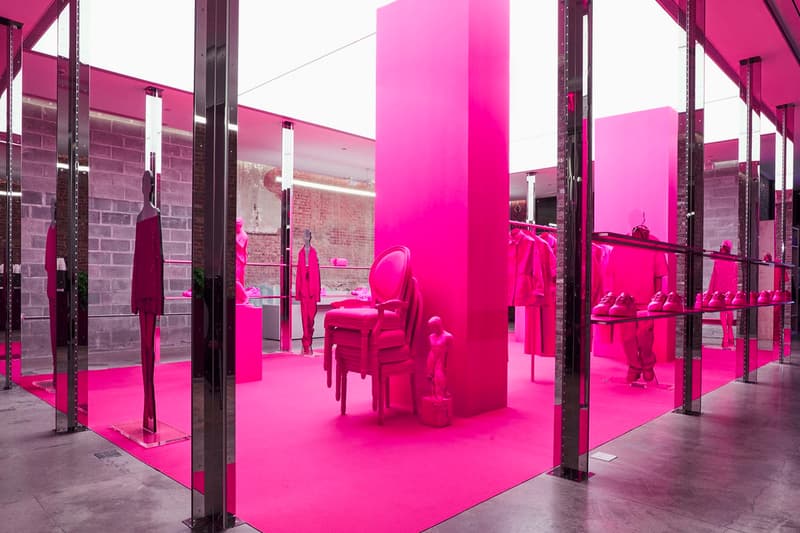 2 of 3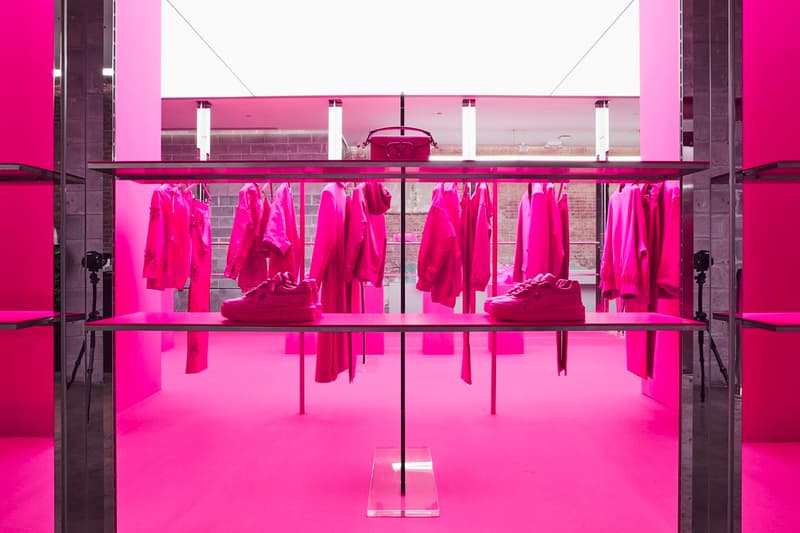 3 of 3
The Pink PP Collection, spearheaded by the Maison's Creative Director Pierpaolo Piccioli, takes onlookers on a journey through the unexpected. By shedding preconceived notions of often familiar silhouettes and colorways, and instead embracing one bold, experimental hue, Piccioli is ushering in a new era for the brand. A full display at HBX New York for the public to immerse themselves in will highlight the house's newest endeavor.
Pink has become an increasingly popular color in the last year, utilized widely by high fashion labels for its show-stopping appearance. For Valentino's Creative Director, the color pink is an expression of unbridled individuality and he welcomes others to join in on this expedition of self-realization. Valentino's Pink PP Collection will be showcased in a vibrant installation at HBX Headquarters, exhibiting a new assortment of pieces along with an exclusive Valentino Garavani sneaker that is launching as part of the collection.
Valentino Garavani's Open Skate sneaker is a limited-edition model, each numbered from 1 to 20 and hand-signed by Pierpaolo Piccioli himself. The footwear features an emblematic Pink PP limited edition logo and leather tag along with edgy maxi stud detailing. Multiple materials — leather, fabric, and suede — are exemplary of the Valentino Garavani sneaker's dynamic quality, as it blends the worlds of Valentino's iconic elegance, contemporary trends, street and skate style.
The installation will be open to view at HBX New York from September 22 to October 1.
HBX New York
41 Division St
New York, NY 10002