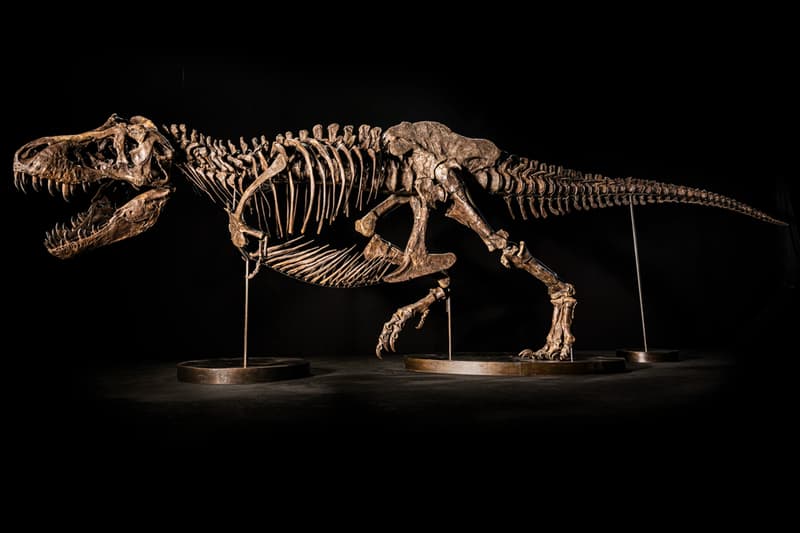 1 of 6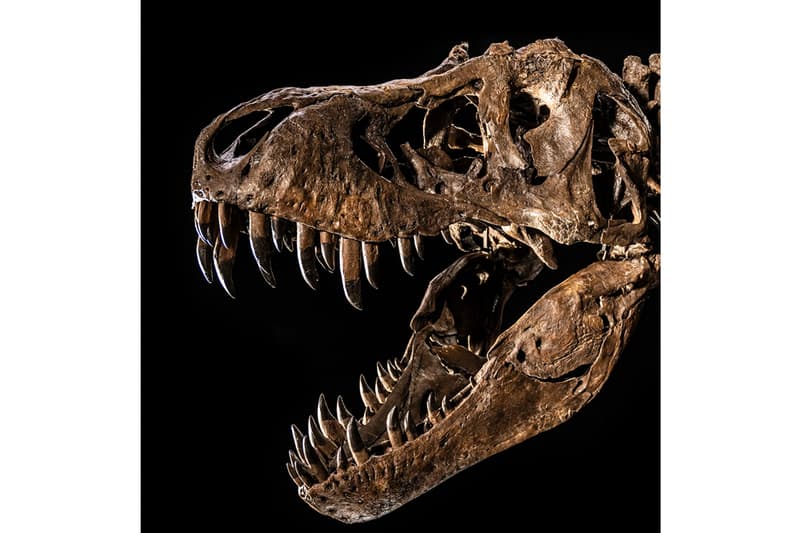 2 of 6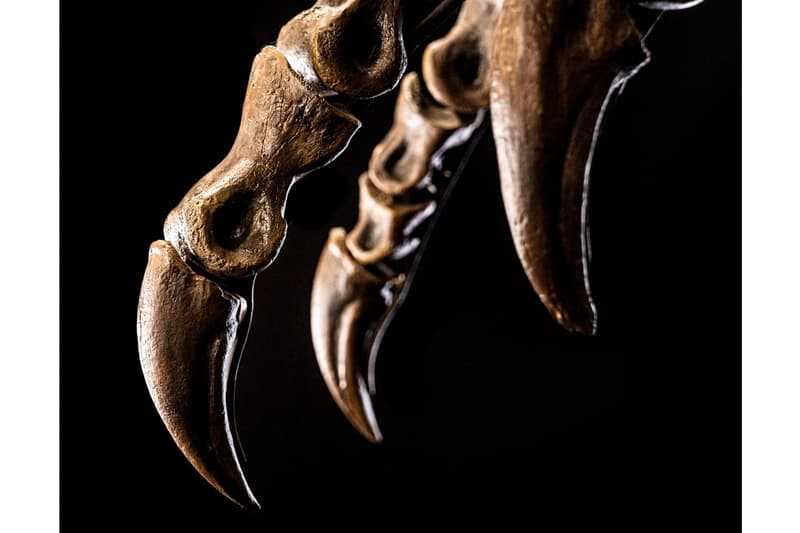 3 of 6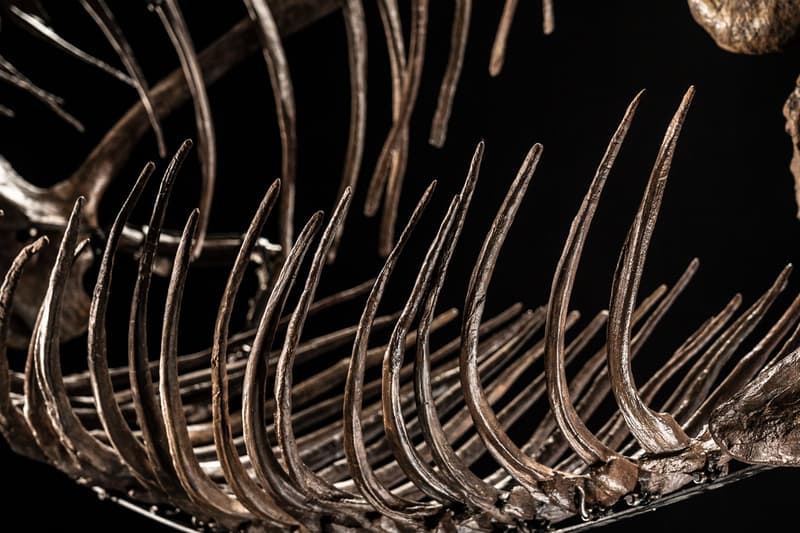 4 of 6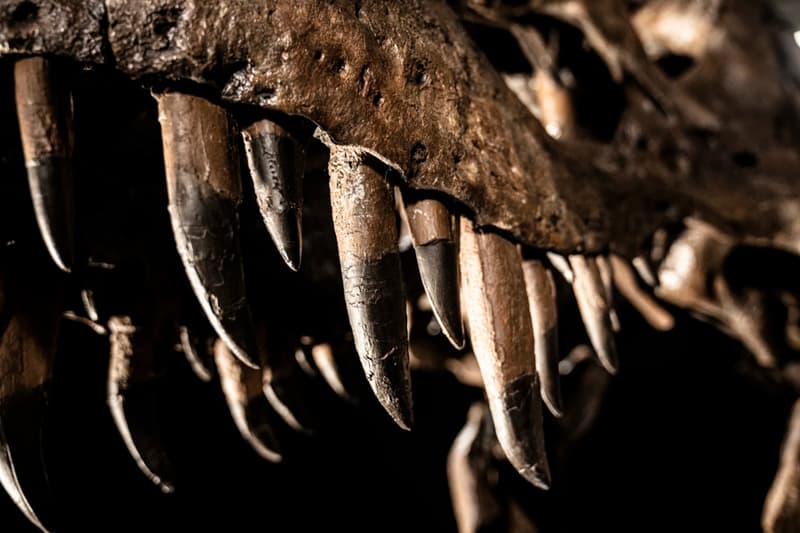 5 of 6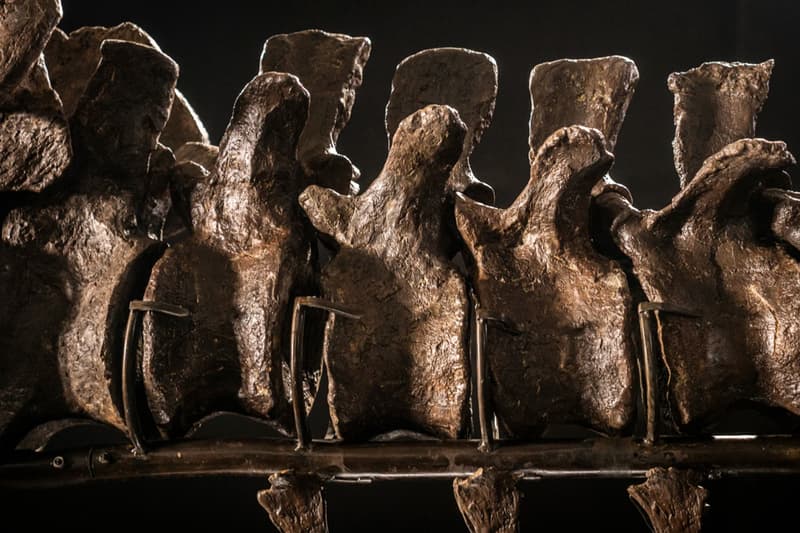 6 of 6
Shen the T. Rex Is Set to Hit Christie's Auction
The fossil will come with an estimated price tag of $15-25m USD.
---
If you've ever wanted to own a real life Tyrannosaurus rex fossil, now's your chance. This November, Christie's Hong Kong will auction the skeleton of Shen, a dinosaur who roamed the Earth nearly 68 million years ago.
Shen, meaning 'God-Like' in Chinese, was named to reflect its colossal size at 43-feet-long, 16-feet tall, and weighing in at over 3,000-pounds. The name also follows the trend in 'S' named T-Rex', such as Stan, which was auctioned by Christie's New York in 2020 for $31.8m USD, and Sue, which was auctioned by Sotheby's in 1997 for $8.3m USD.
"T. Rex are incredibly rare," said Dr. John R. Nudds of the Department of Earth and Environmental Sciences at the University of Manchester. "Just one in 80 million T. Rex dinosaurs were preserved as a fossil. Only two have ever sold at auction. T. Rex is the greatest of all dinosaurs and Shen is one of the best," he added.
Shen was unearthed in 2020 in Montana and is incredibly well-preserved. Researchers were able to determine the most minute details of how it once lived, such as the fact that the dinosaur once held its tail horizontally in the air, as opposed to dragging it on the ground, along with its lifespan, which has been determined around 20 to 30 years.
The fossil will hit auction on November 30 with an estimate of approximately $15 to 25m USD. In addition to commercial rights, the winning bidder will also have the legal ability to rename Shen, if they choose so.
Elsewhere, archaeologists have unearthed a Neolithic structure older than Stonehenge and the Egyptian pyramids of Giza.