Noah Readies '80s-Inspired Red Hot Chili Peppers Collection
Celebrating the legendary four-man rock band.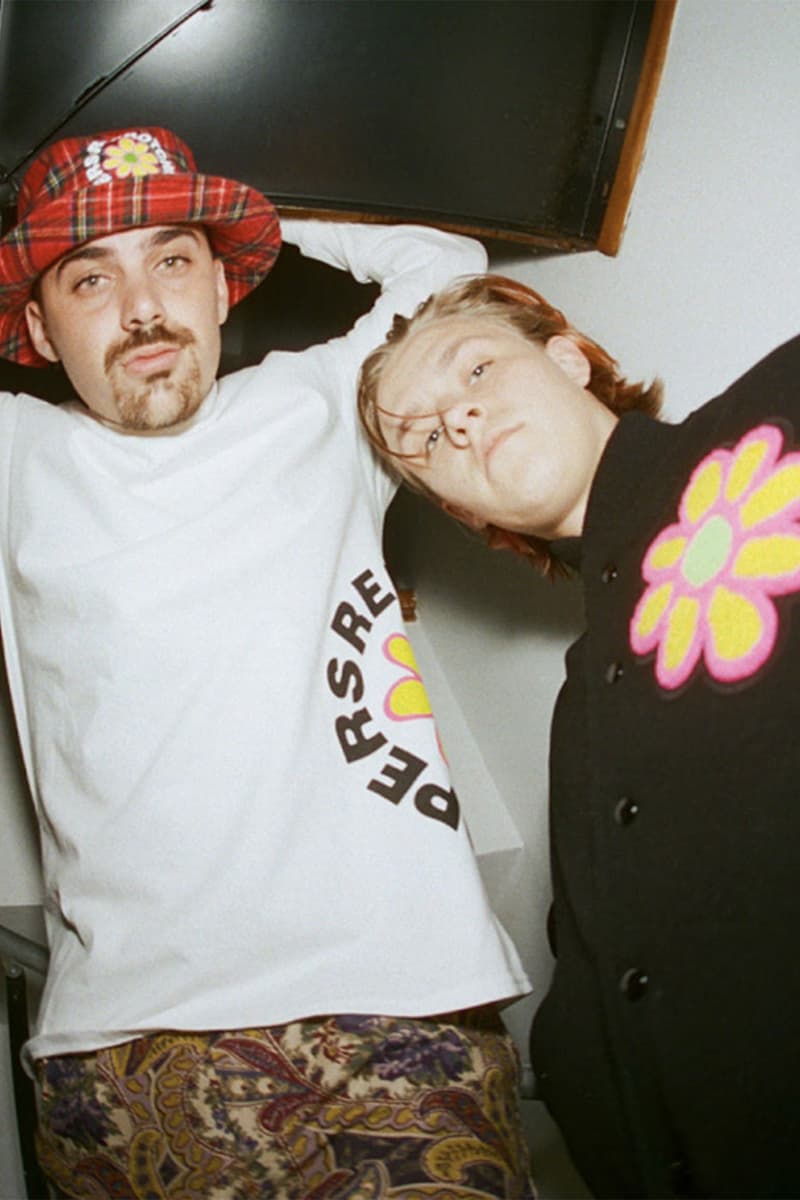 1 of 7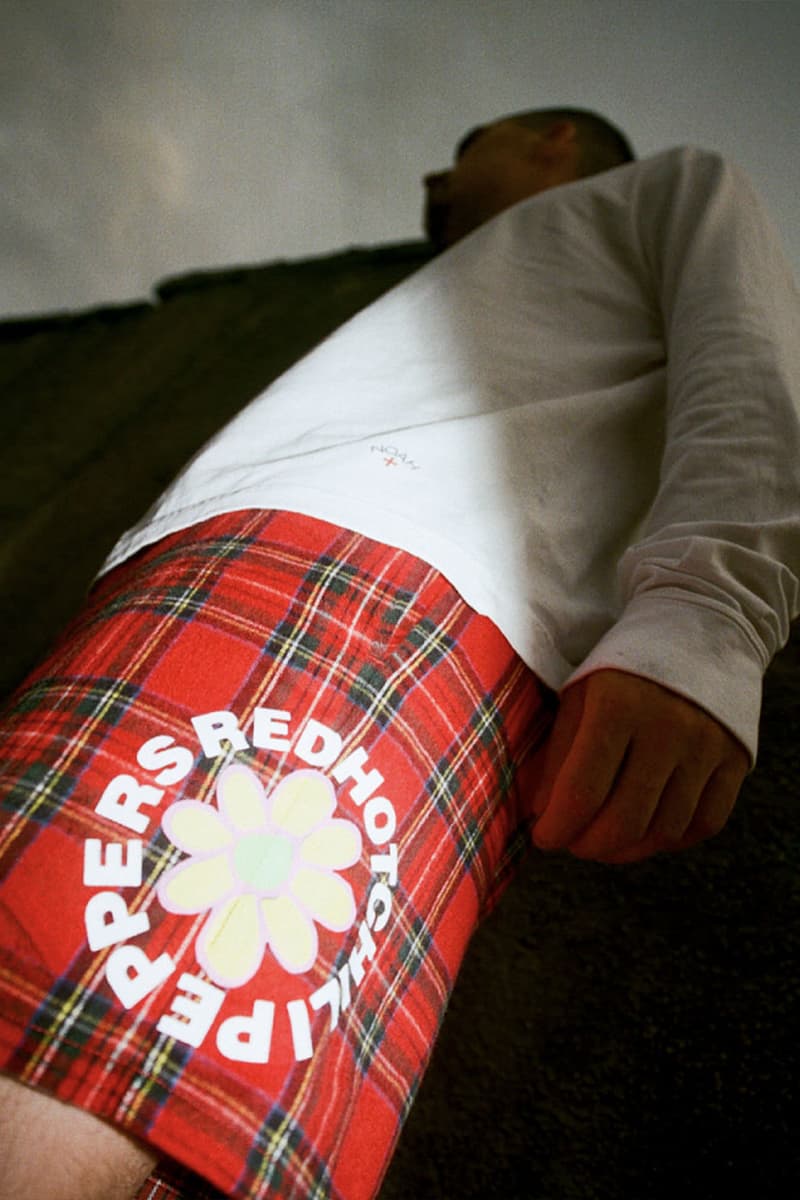 2 of 7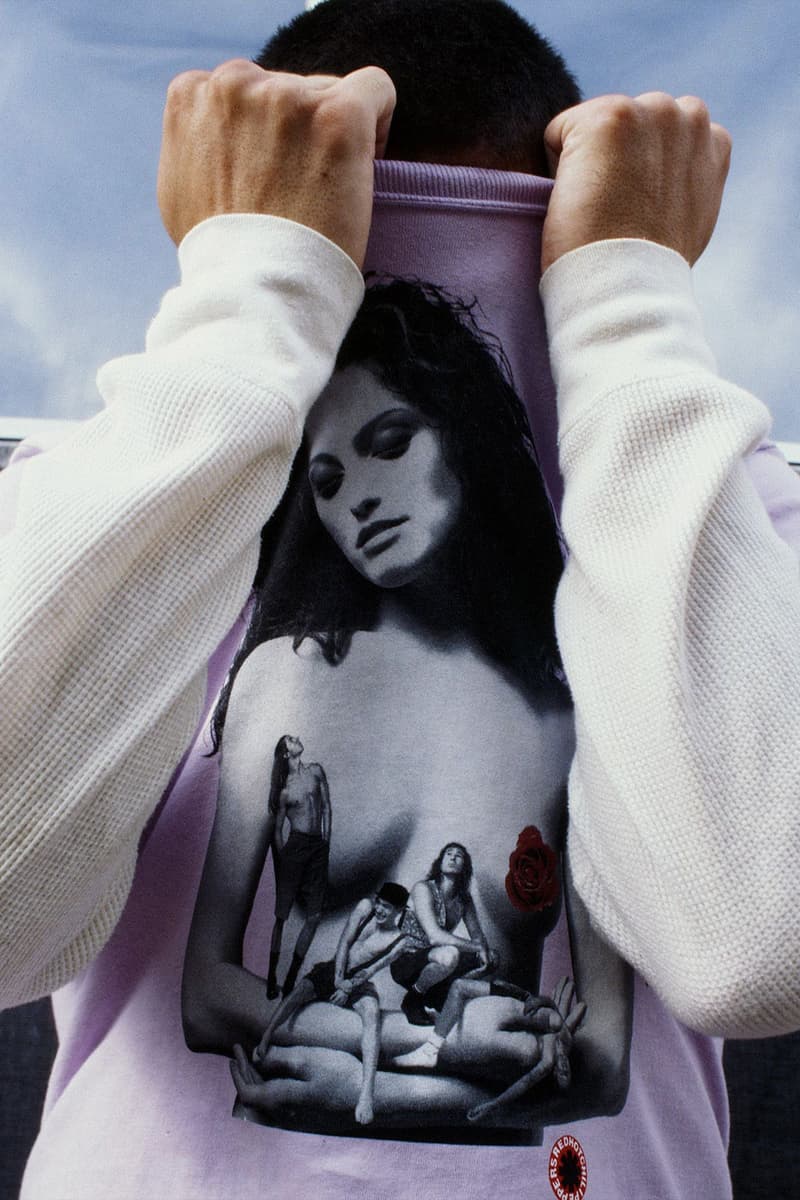 3 of 7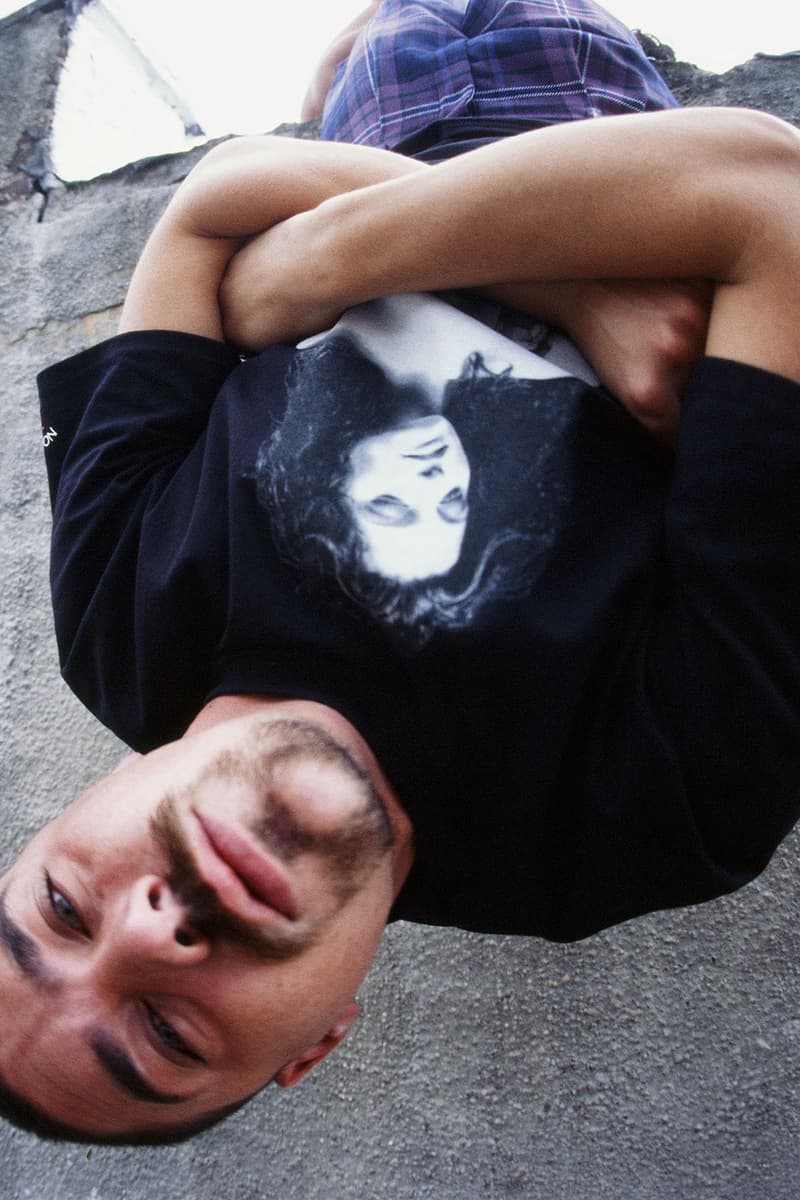 4 of 7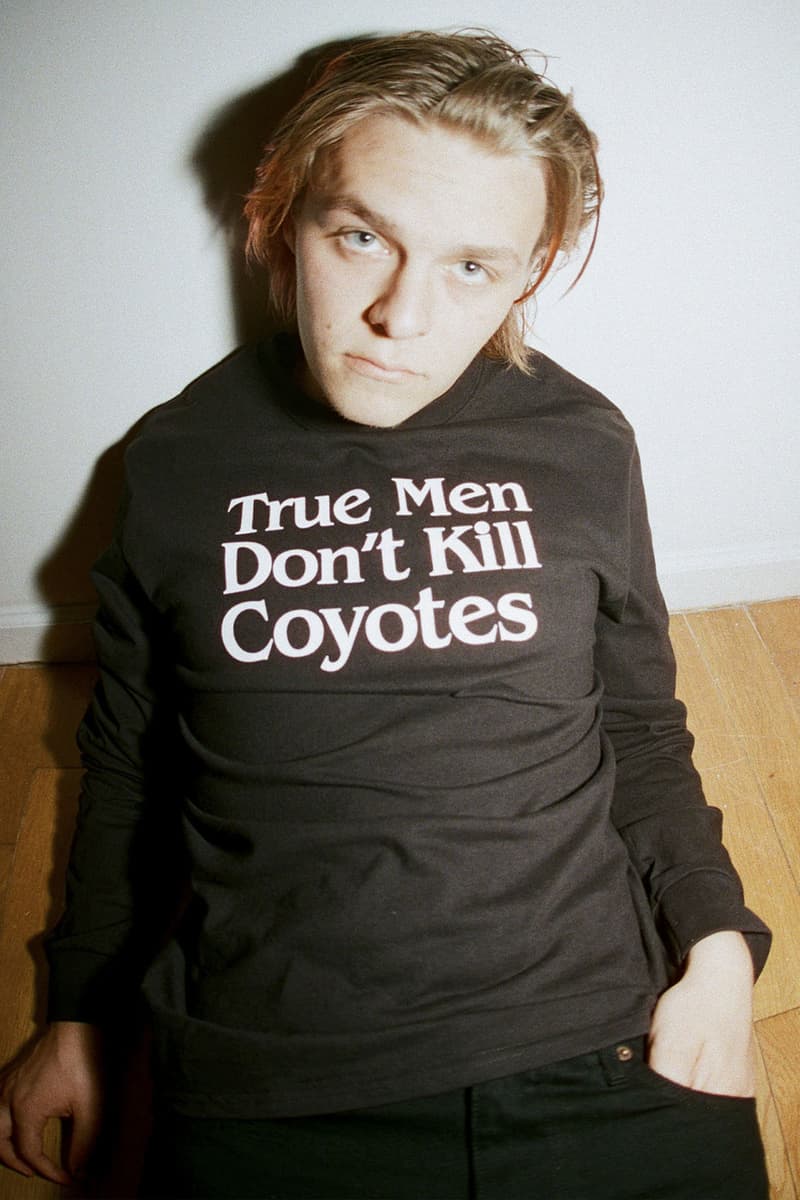 5 of 7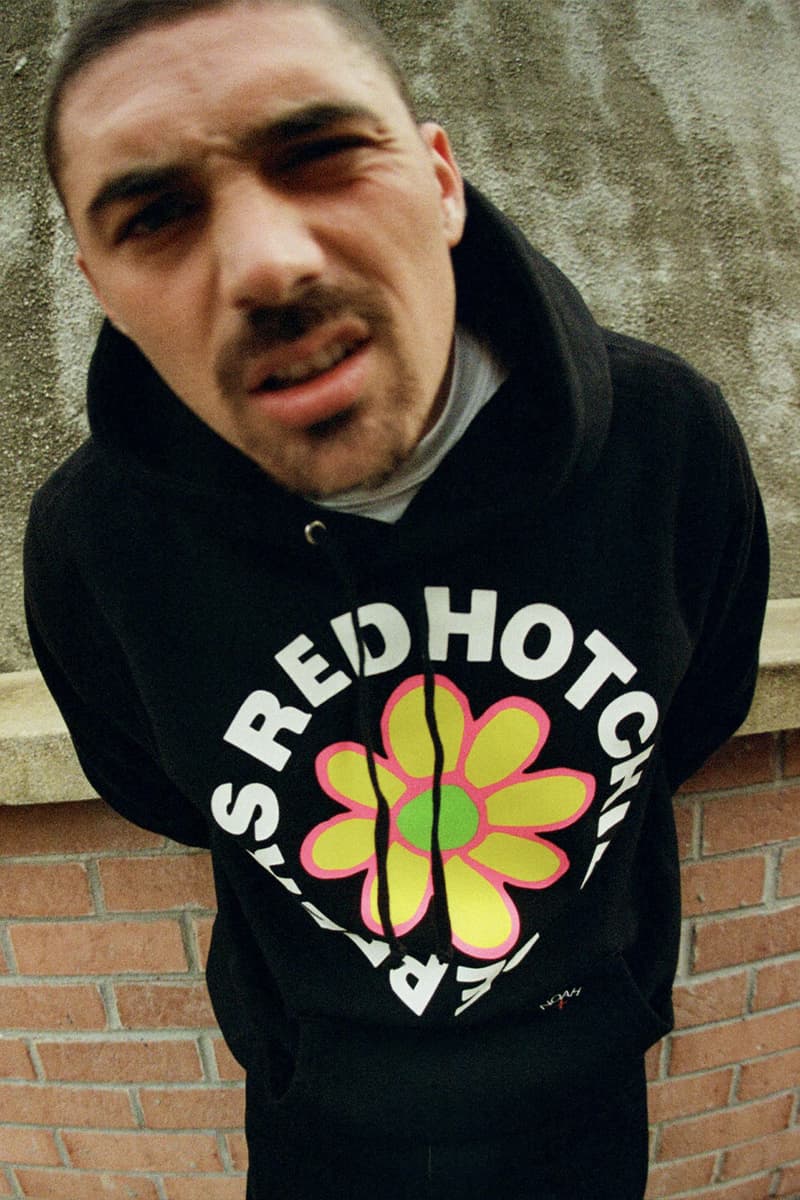 6 of 7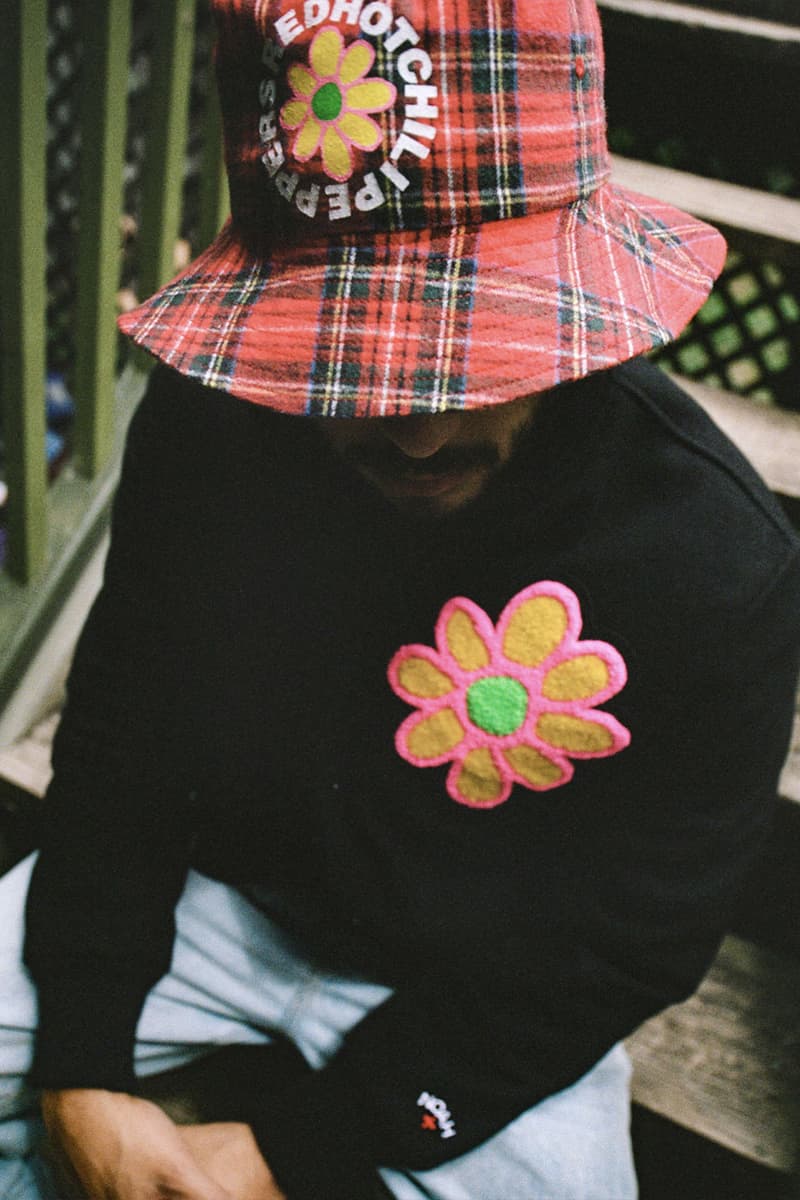 7 of 7
After dropping a tour tee taking inspiration from the Red Hot Chili Peppers' performance in New York for its Unlimited Love world tour, Noah now unveils its full RHCP collection celebrating the four-man rock band. Formed in Los Angeles in 1983, the Red Hot Chili Peppers are one of the best-selling bands of all time with the record for most number-one singles ever, producing legendary tracks such as "Californication," "Can't Stop," and "Otherside."
The upcoming collaboration draws from album art and graphics stretching from the band's inception to its Mother's Milk album release in 1989. Instead of focusing on the garments themselves, Noah takes inspiration from the way the band members styled their clothes, crafting items reminiscent of '80s surf and skate culture. Highlights from the series include a made-in-California Golden Bear Varsity Jacket featuring a chenille-embroidered flower graphic from the band's earliest albums and a tee dedicated to founding guitarist Hillel Slovak. Tartan prints make their way across bowler hats and drawstring shorts while Mother's Milk visuals are printed on various cruiser board colorways.
The Red Hot Chili Peppers collaboration is one that's deeply personal to Noah founder Brendon Babenzien, who became a fan of the band's distinct sound early in his youth and he walks through his personal journey to discovery below.
I've decided that I will not try to convince others to be RHCP fans nor will I be overly nostalgic. Let's just call this one person's history with a particular band. In 1984, I was 12 years old. I was just starting to really get exposure to what, back then, would be called alternative music through the legendary Long Island radio station WLIR. Through WLIR and the community of people in the world of skateboarding, my musical education was exploding. In and amongst this, I heard the Red Hot Chili Peppers for the first time. In particular, I saw a video for "True Men Don't Kill Coyotes." Something about what they were doing sonically made sense to me — at the time I didn't know why and didn't care, I just loved the way it moved. Beyond the sound, I also felt like I had stumbled on people who were strange in a way that I understood. I was discovering bands that made sense to me for the first time. The funk, the boundary-breaking approach to music composition and subject matter, this was what I had been searching for, and the Chili Peppers were delivering it.
The Red Hot Chili Peppers x Noah collection will be available online and in-store at Noah's US locations as well as Dover Street Market LA, London, and Ginza September 29, 11 a.m. EST. A release at Noah's Japan locations in Tokyo and Osaka will follow October 6.
View this post on Instagram
In other news, ADER error presents its FW22 "Phenomenon Communication" collection.