Original 'The Lord of the Rings' Cast Members Defend Diversity in 'The Rings of Power' After Complaints About Actors of Color
The Prime Video show's cast includes British-Jamaican, South African-Iranian and Puerto Rican actors.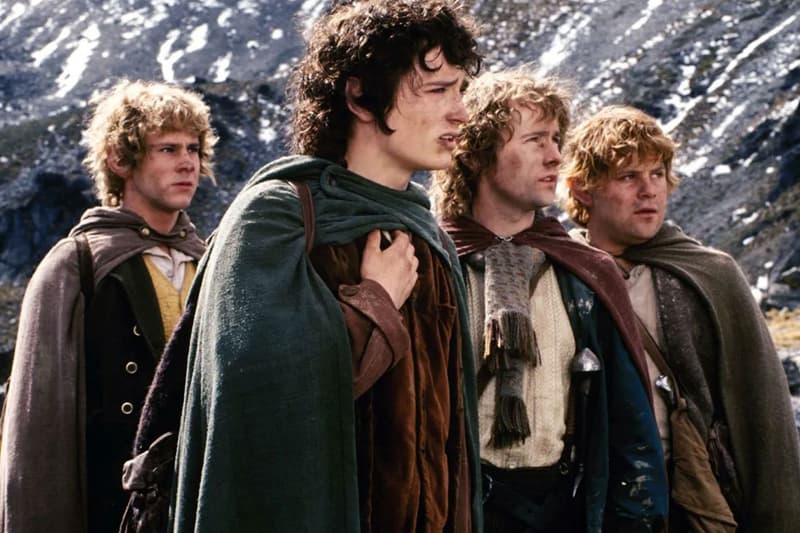 The cast of the original The Lord of the Rings movie trilogy have come to the defense of Prime Video's The Rings of Power, after the series received backlash regarding the actors of color in the cast.
Elijah Wood, Billy Boyd, Dominic Monaghan and Sean Astin, who portrayed the hobbits Frodo Baggins, Pippin Took, Merry Brandybuck and Samwise Gamgee, took to social media to support the cast. Wood, Boyd and Monaghan were spotted together sporting a T-shirt with the phrase "You all are welcome here" written in Elvish and an illustration of different types of ears spotted in Middle-Earth in several skin tones. Meanwhile, Astin uploaded a separate solo photo of him wearing a cap with the same design, with all four cast members sharing a link to the merchandise and tagging The Rings of Power's accounts. 50% of all proceeds from the merch will go to a charity supporting people of color.
The Rings of Power came under fire as viewers criticized the casting choices of people in color in leading roles, such as actors Sir Lenny Henry who has Jamaican parents, Ismael Cruz Córdova who is Puerto Rican and Sophia Nomvete who is South African and Iranian and is the first Black woman to portray a dwarf that is also female in Lord of the Rings. The series also came to the defense of its cast and shared a lengthy statement about the multi-cultural world of Tolkien.
We stand in solidarity with our cast. #YouAreAllWelcomeHere pic.twitter.com/HLIQdyqLmr

— The Lord of the Rings on Prime (@LOTRonPrime) September 7, 2022
You are all welcome here.#RingsOfPower @LOTRonPrime #MiddleEarth #Samwise @ElijahWood @BillyBoydActor @DomsWildThings @DonMarshall72 https://t.co/w2tdZ4nFwN pic.twitter.com/f4RsBKE9an

— Sean Astin (@SeanAstin) September 7, 2022
You Are All Welcome Here @LOTRonPrime @DonMarshall72 #RingsOfPower https://t.co/8txOhlHa2f pic.twitter.com/nWytILT0zG

— Elijah Wood (@elijahwood) September 7, 2022
In case you missed it, The Rings of Power broke Prime Video's viewing records.