Ferragamo's SS23 Show Provided a Fiery Debut for Designer Maximilian Davis
Closing out Milan Fashion Week with a house rebrand that ticked all the boxes.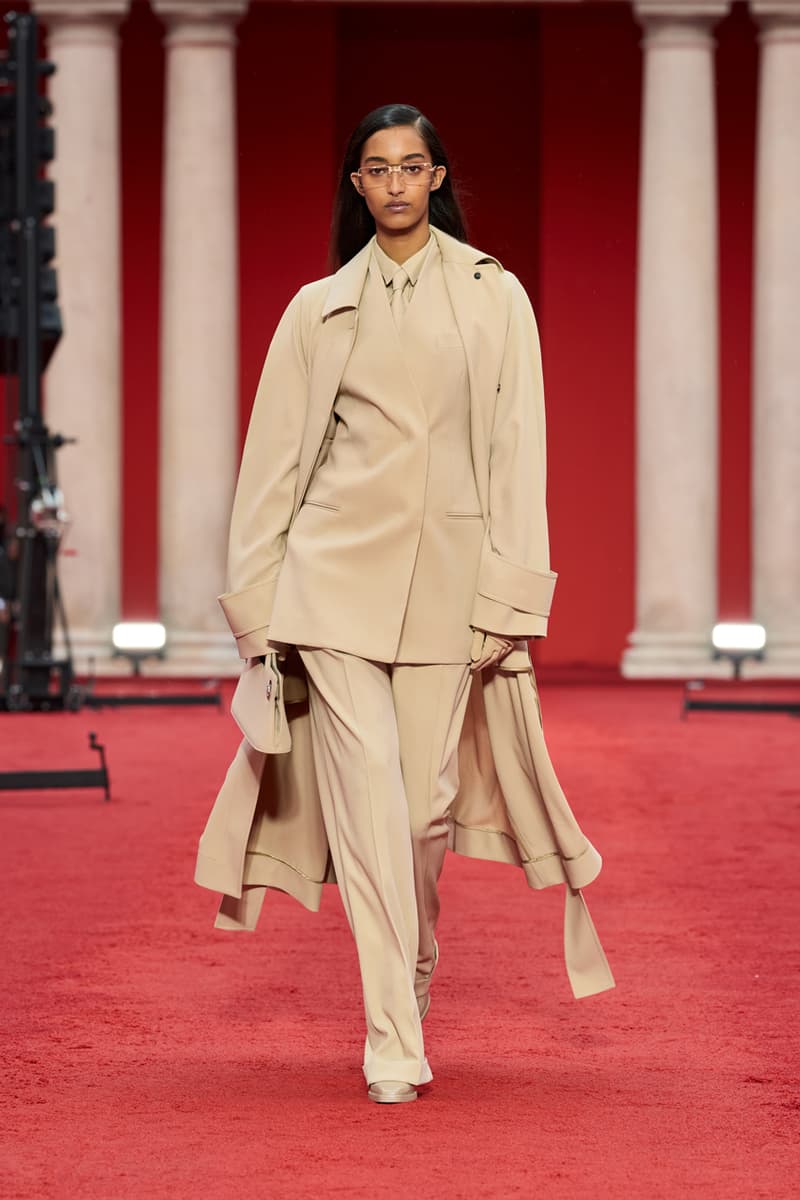 1 of 38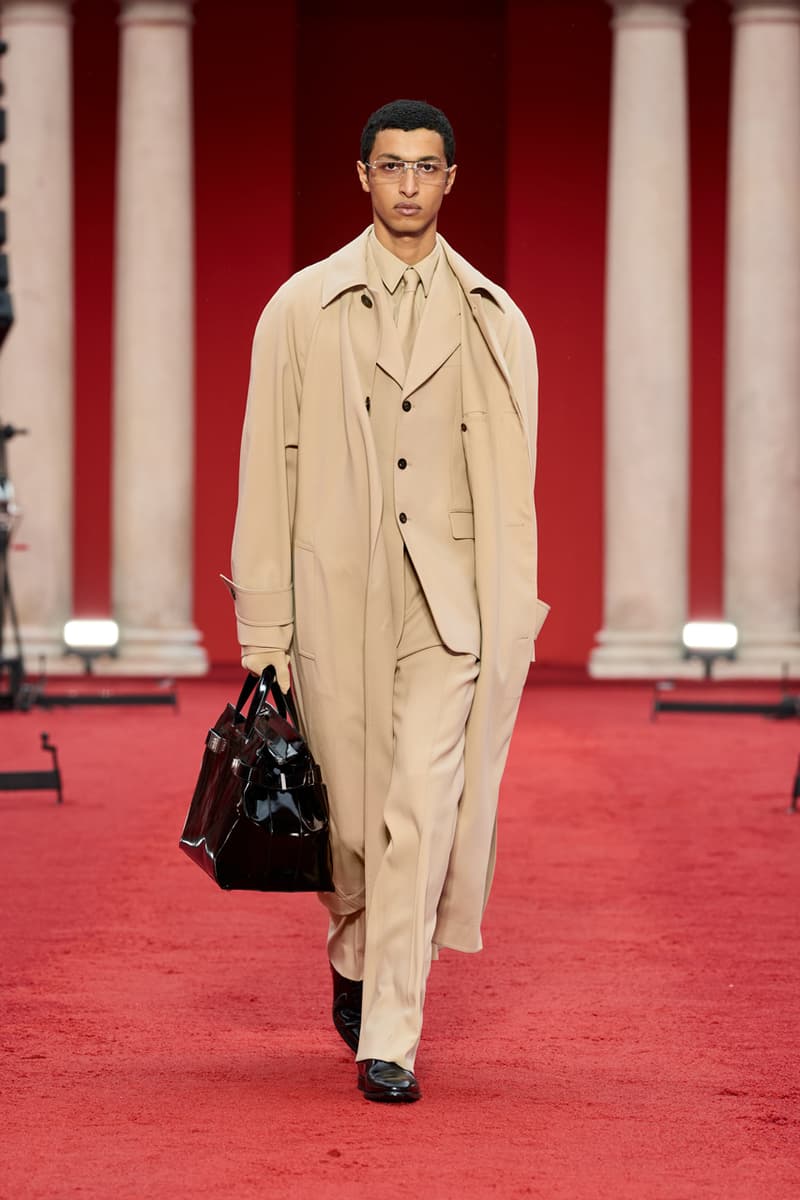 2 of 38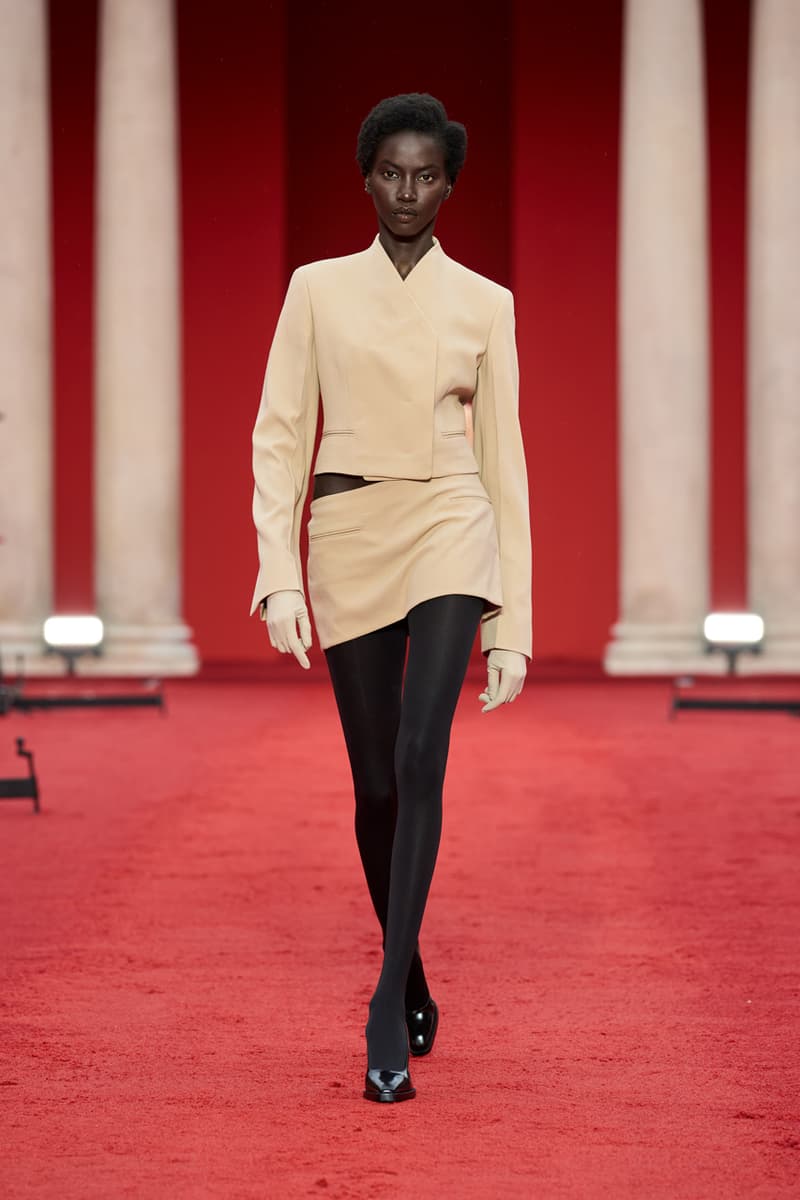 3 of 38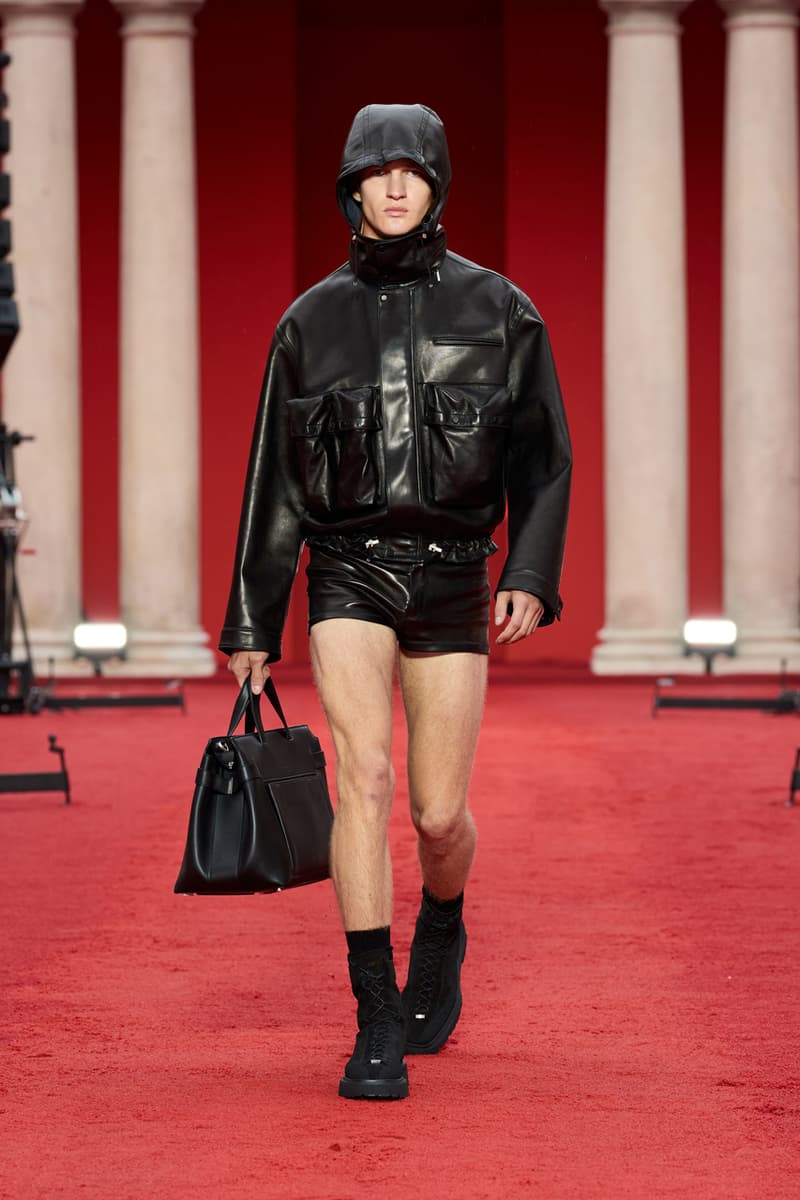 4 of 38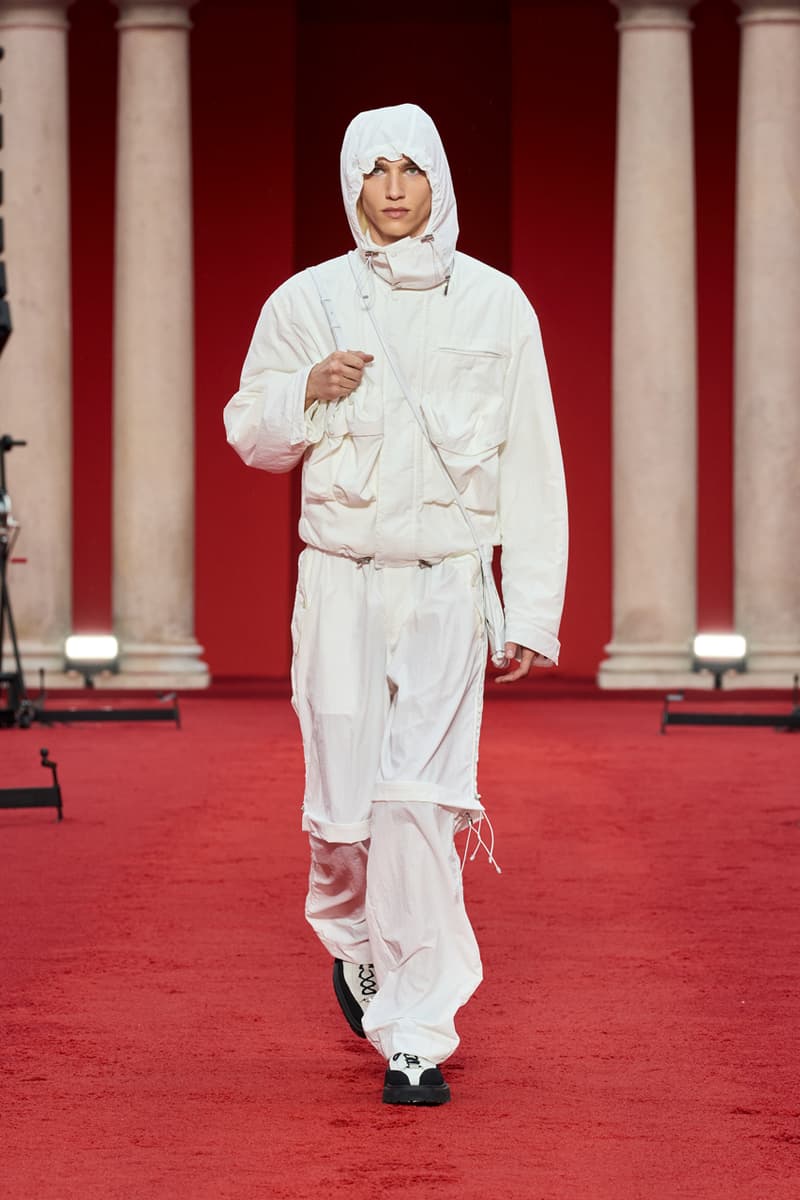 5 of 38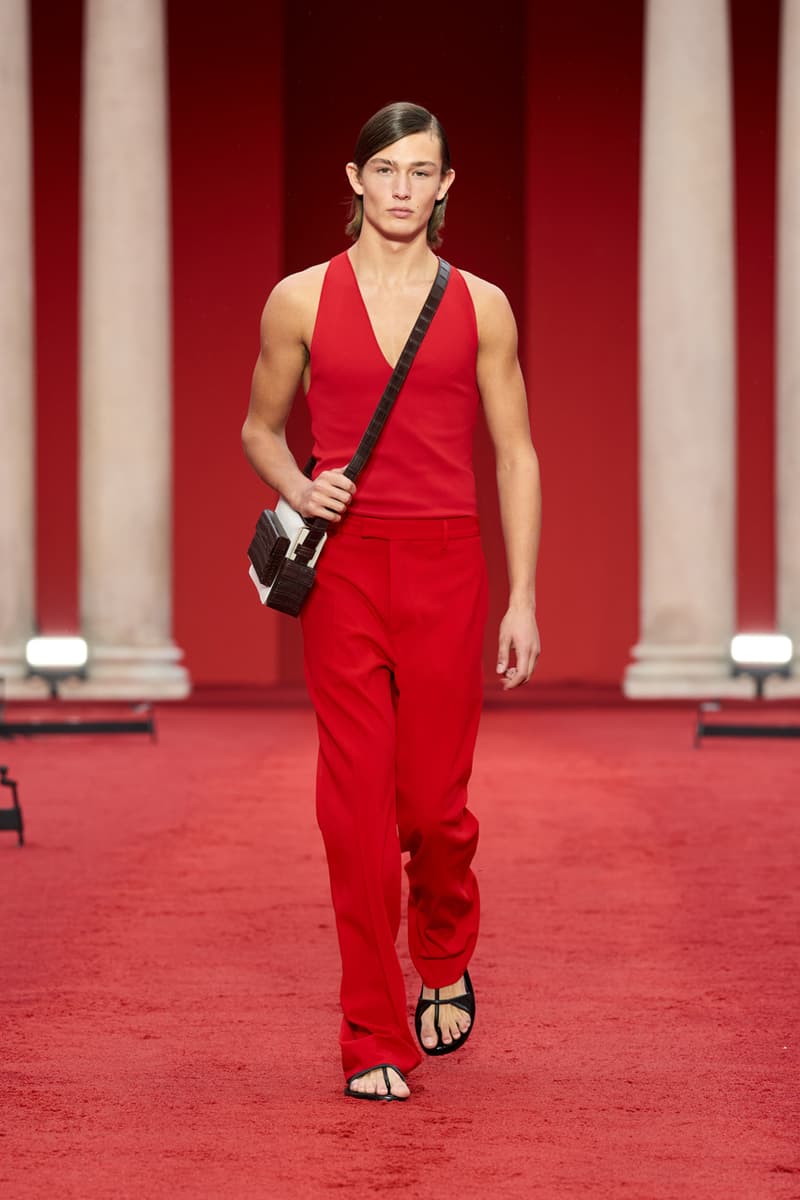 6 of 38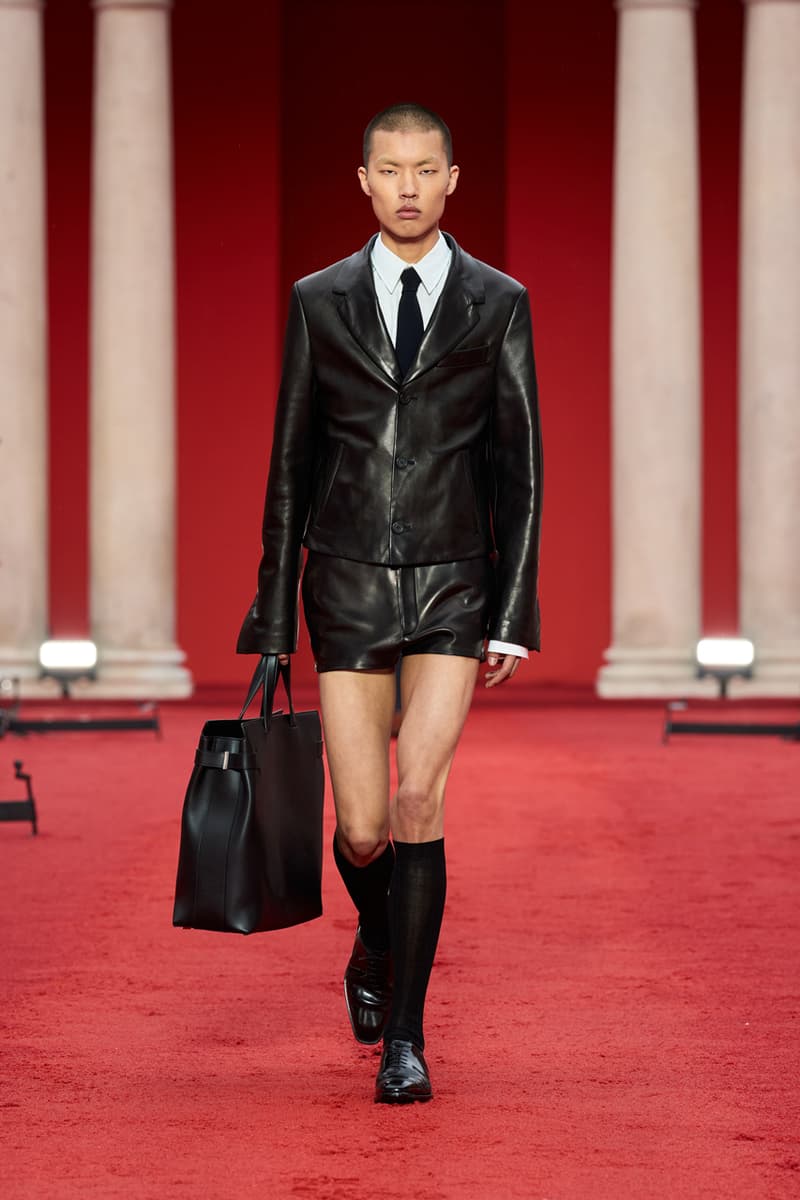 7 of 38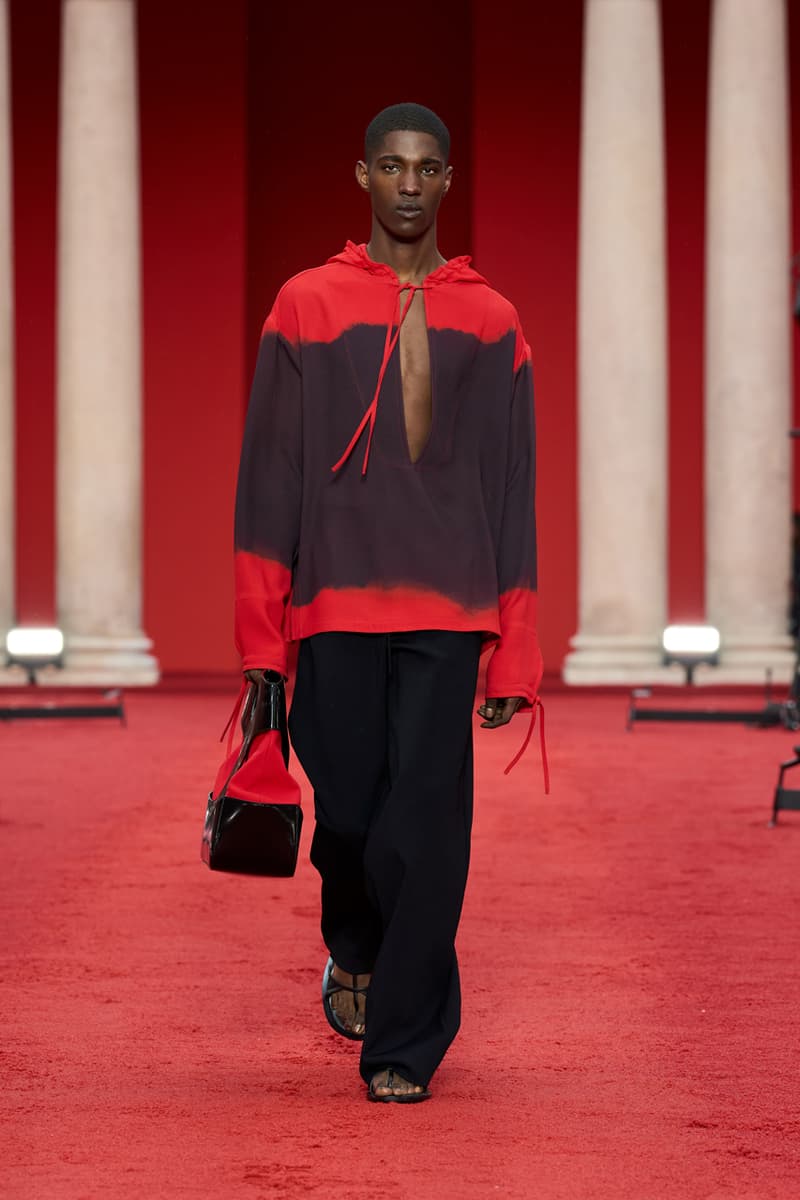 8 of 38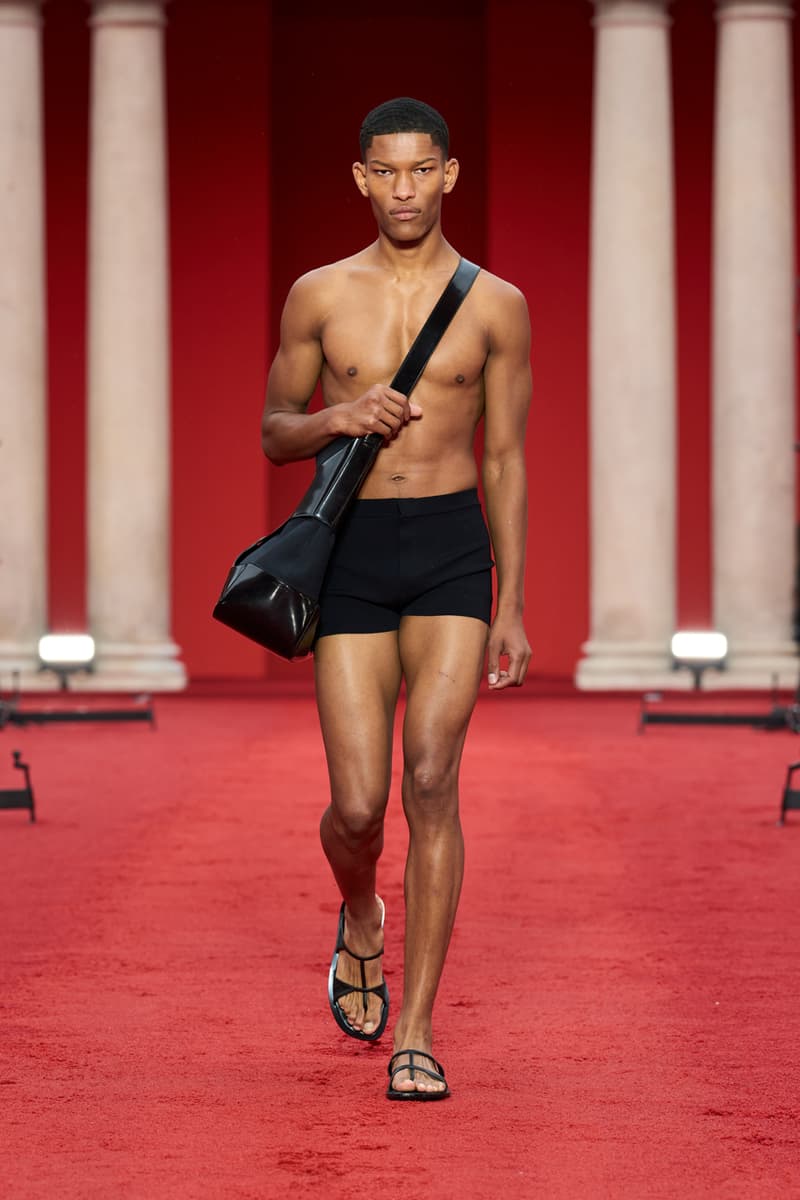 9 of 38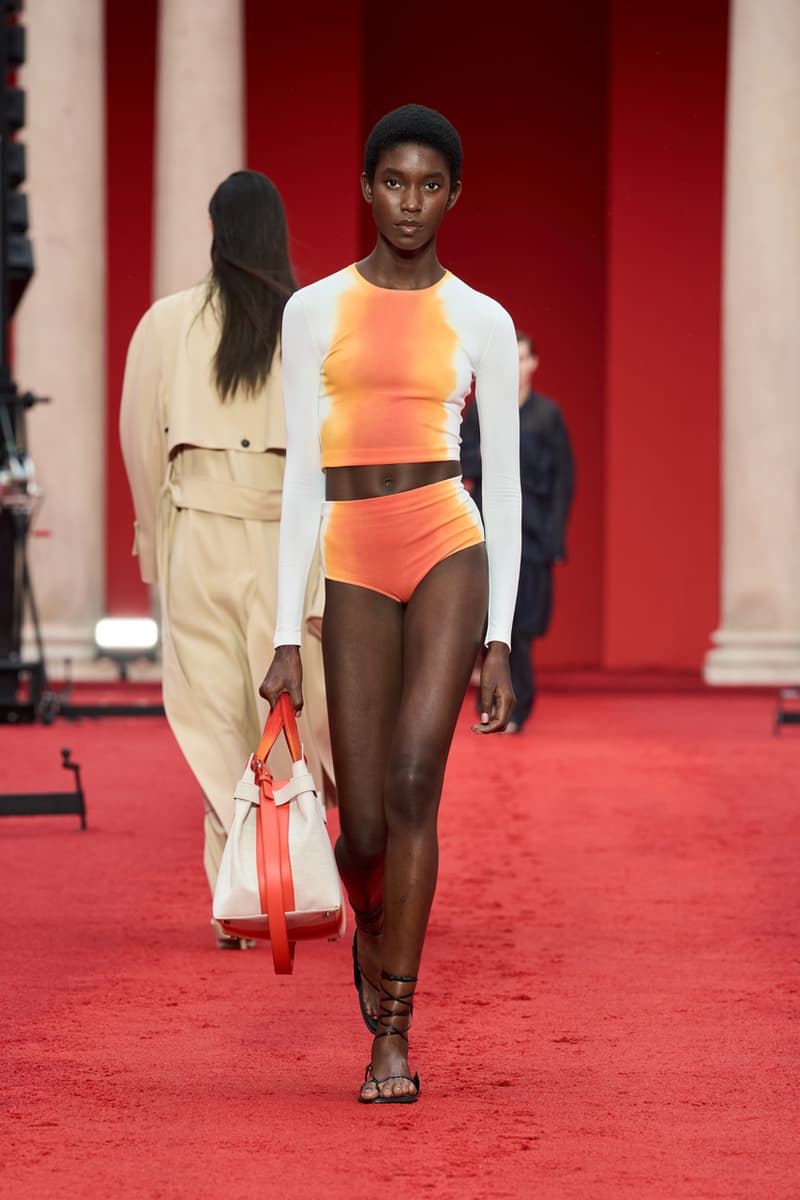 10 of 38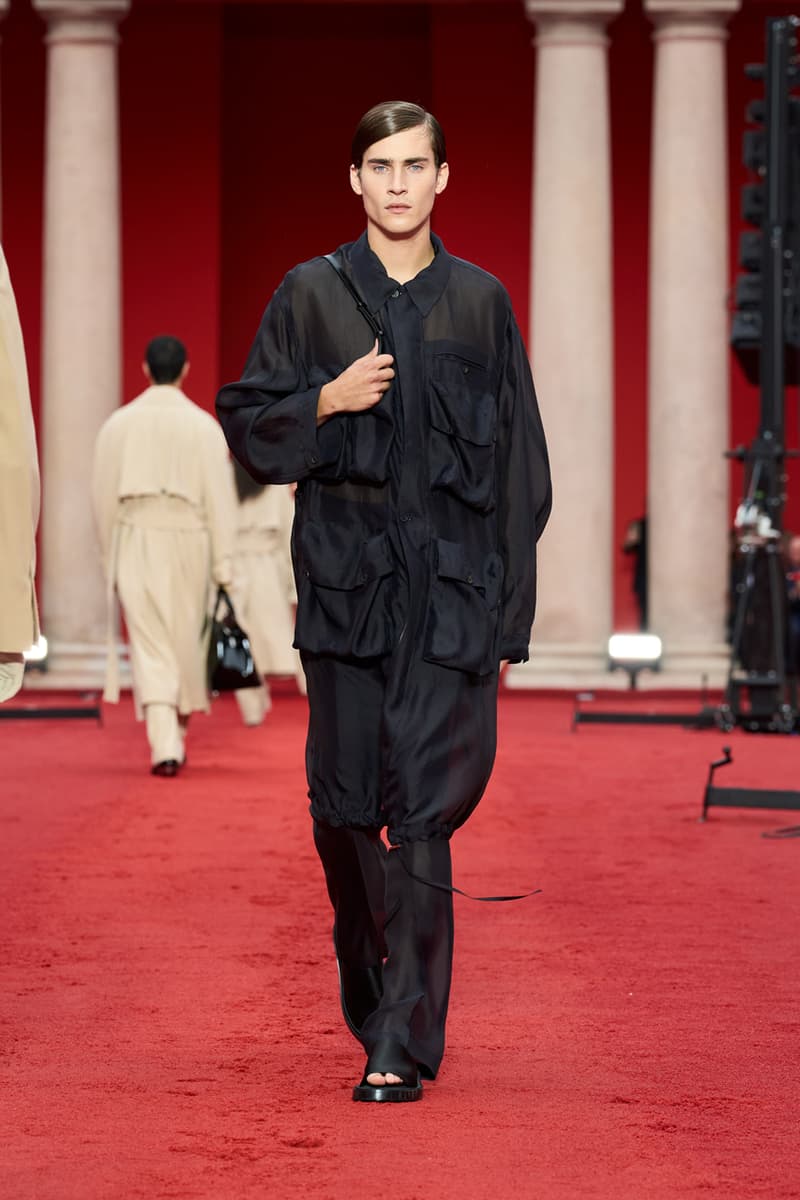 11 of 38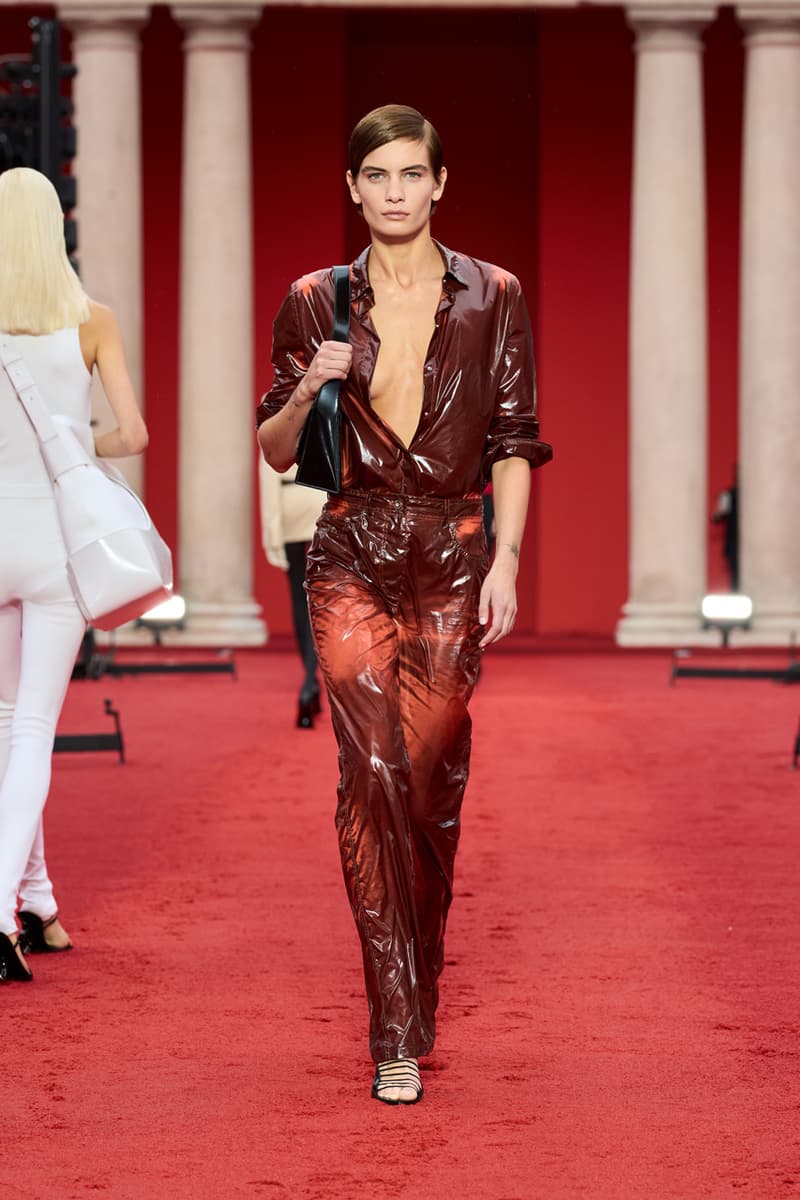 12 of 38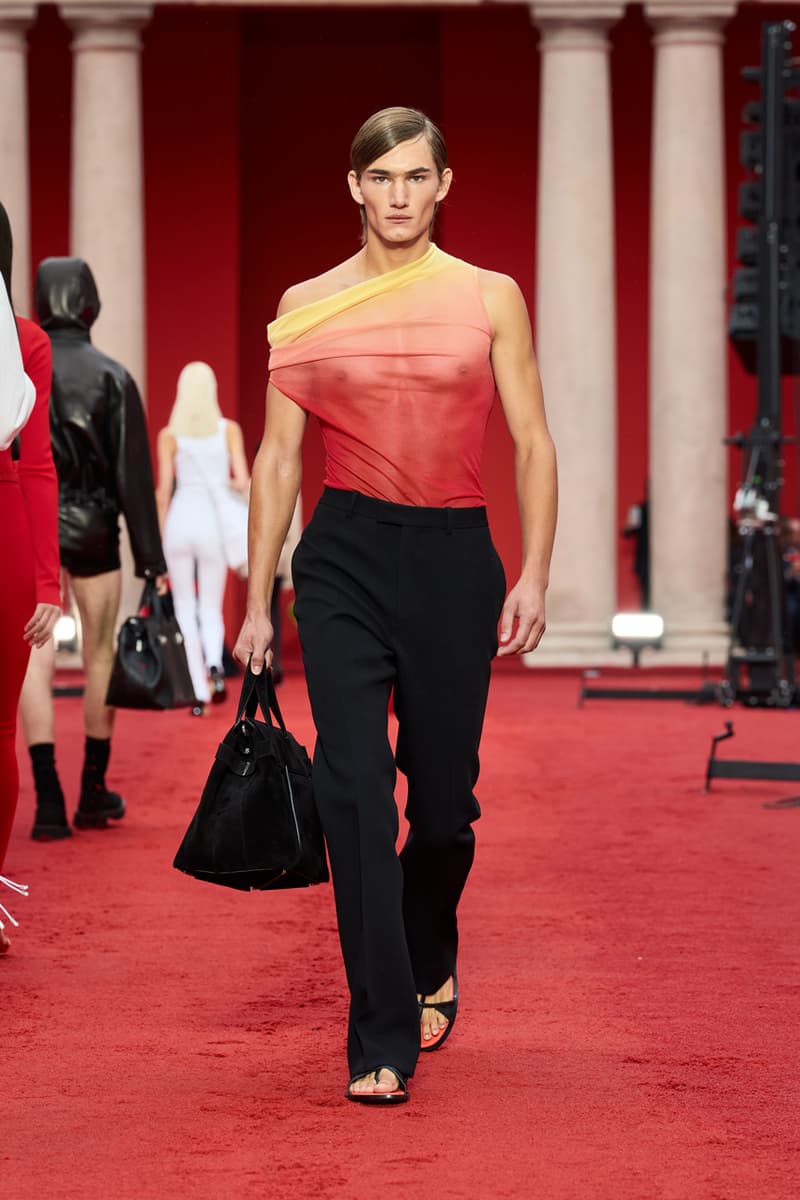 13 of 38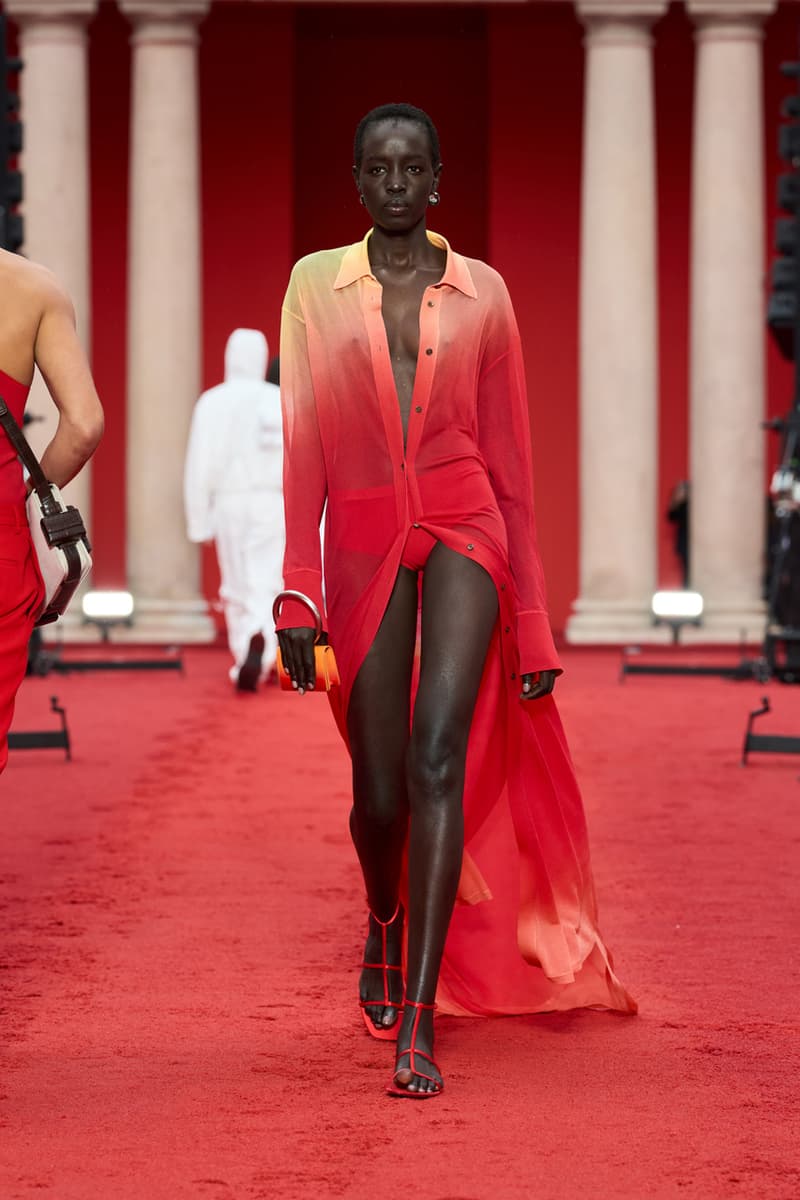 14 of 38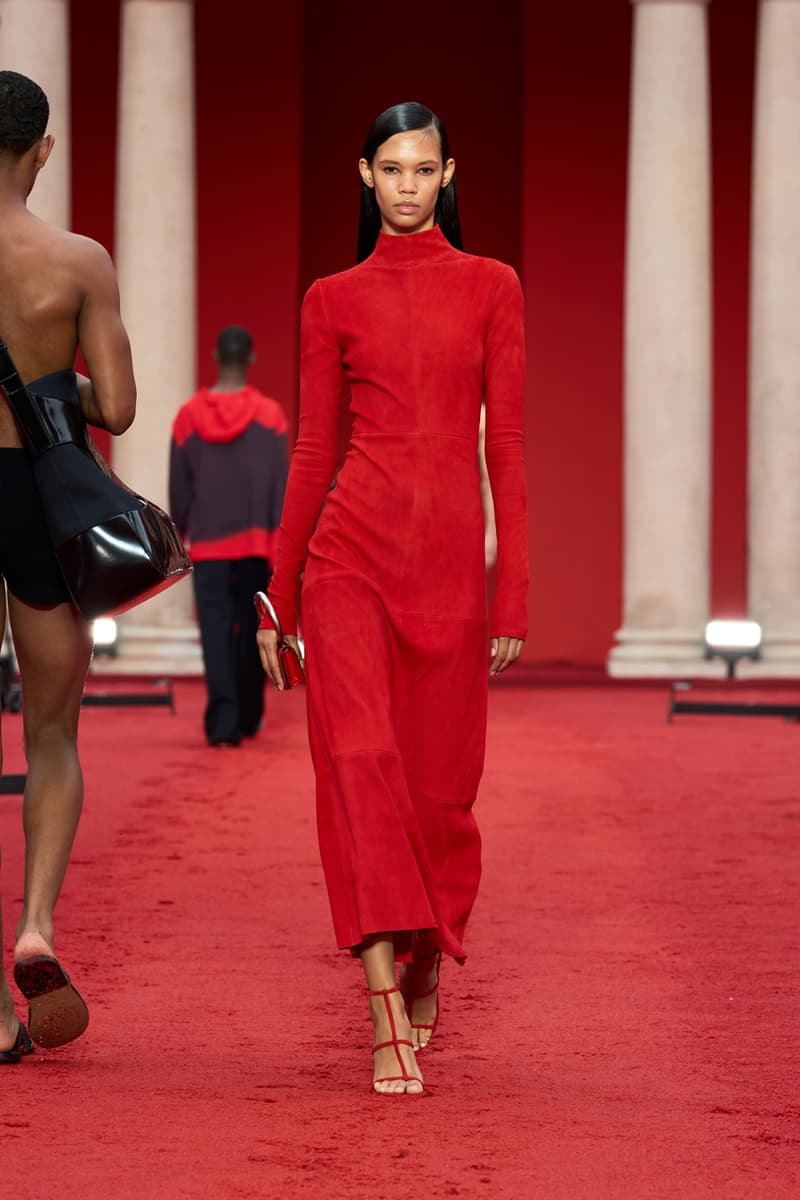 15 of 38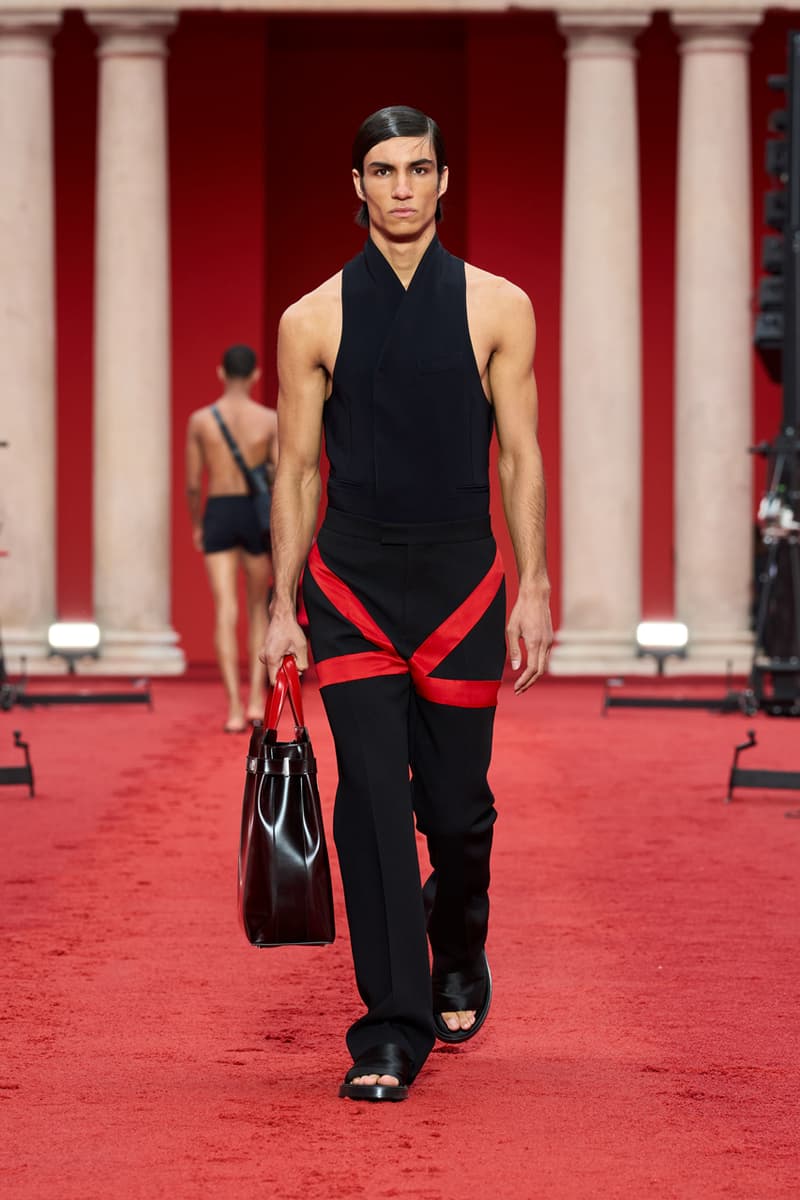 16 of 38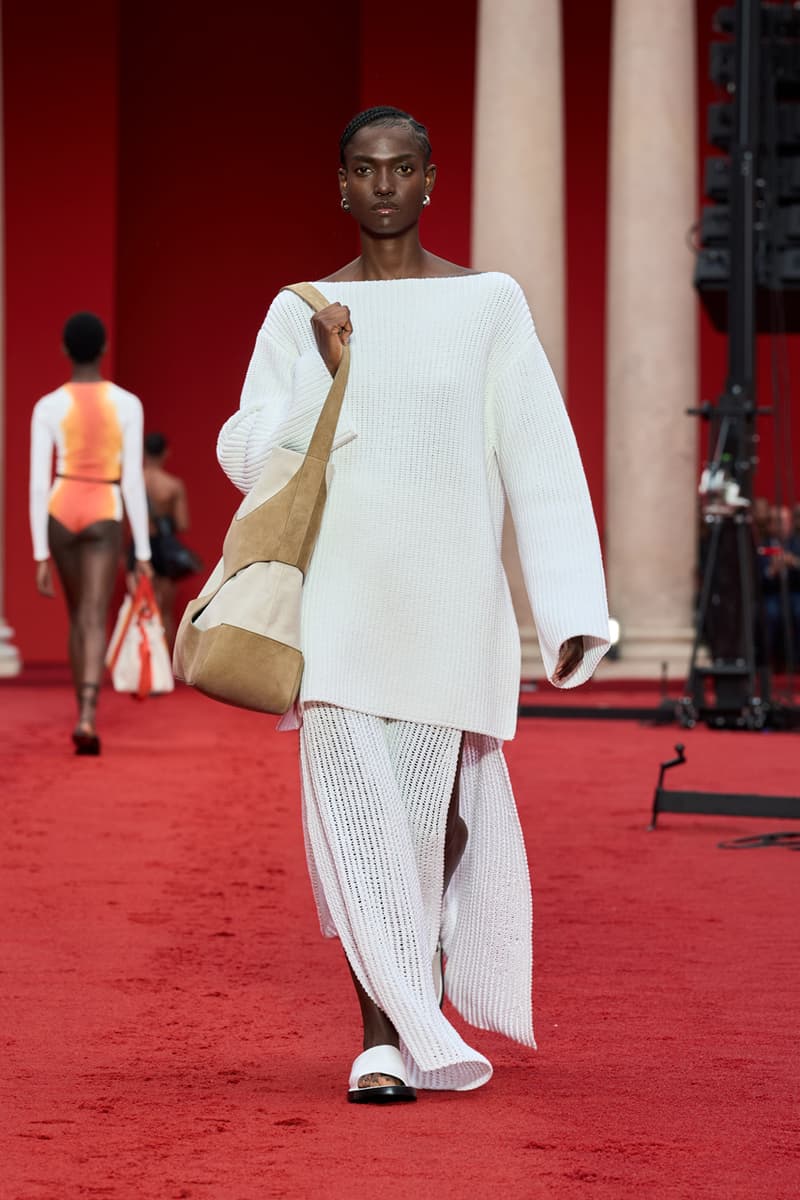 17 of 38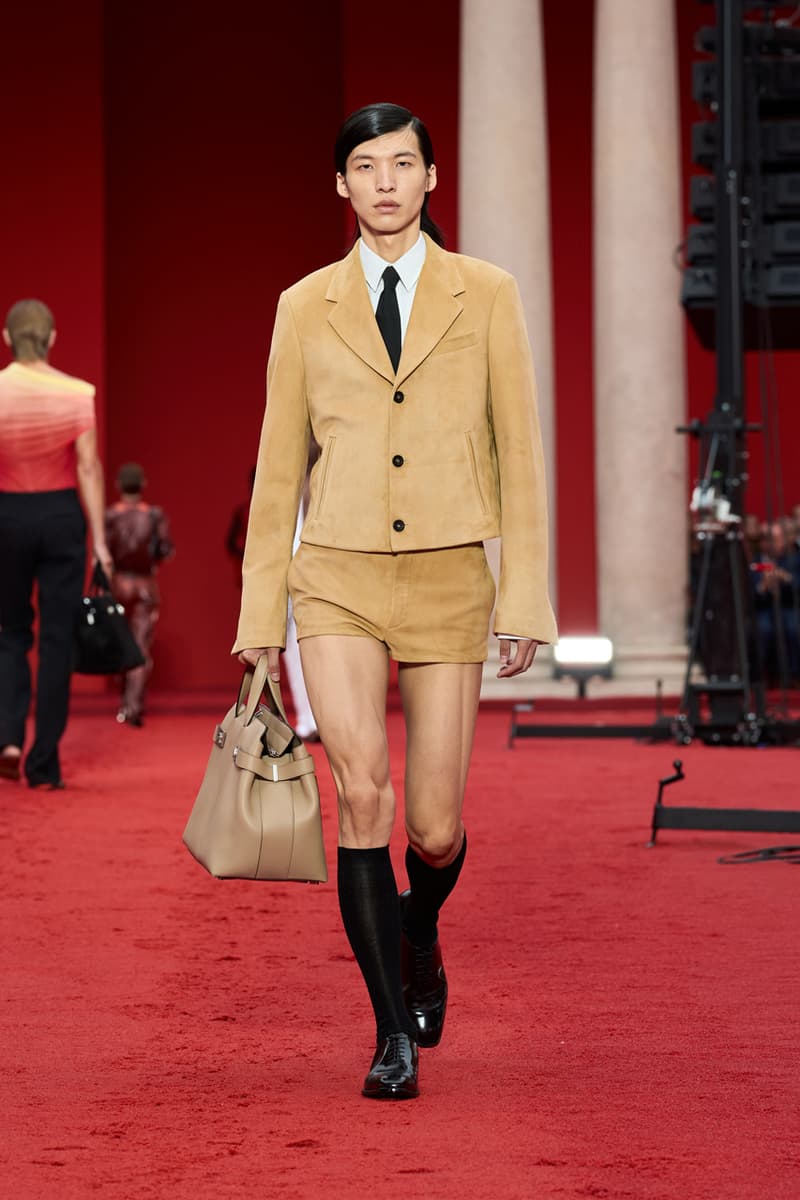 18 of 38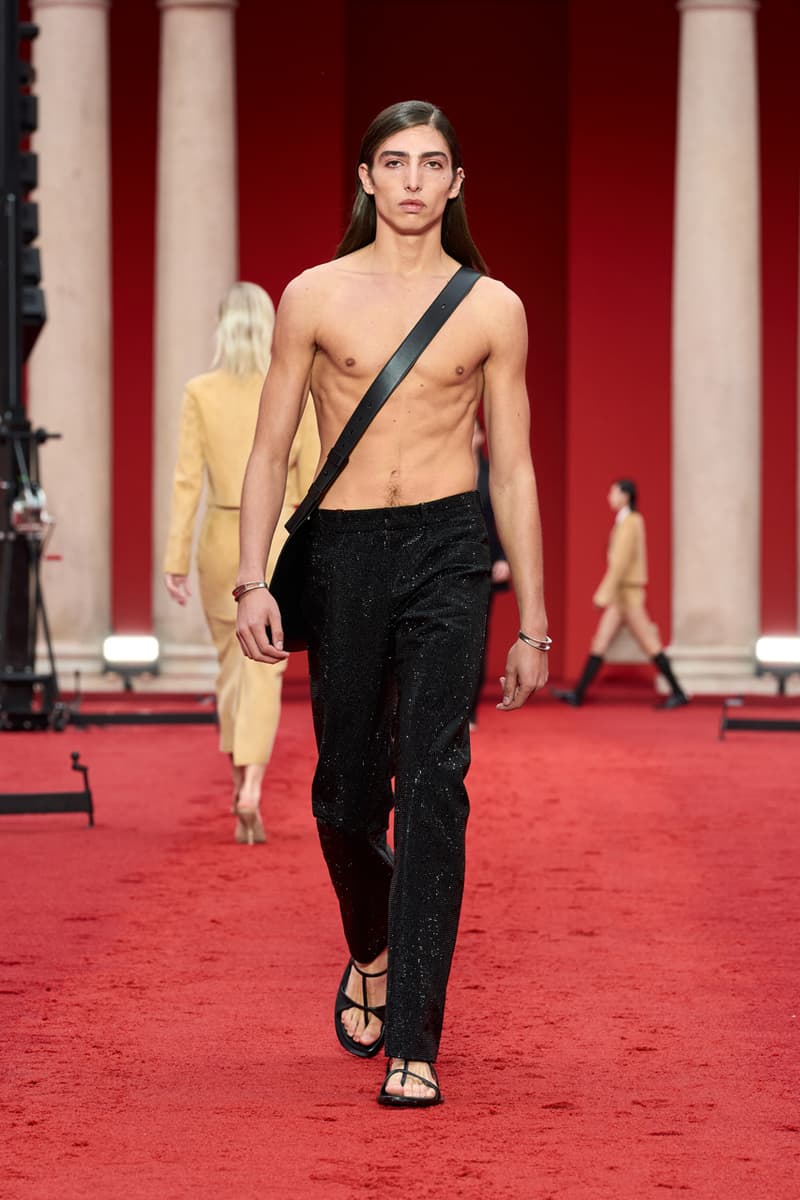 19 of 38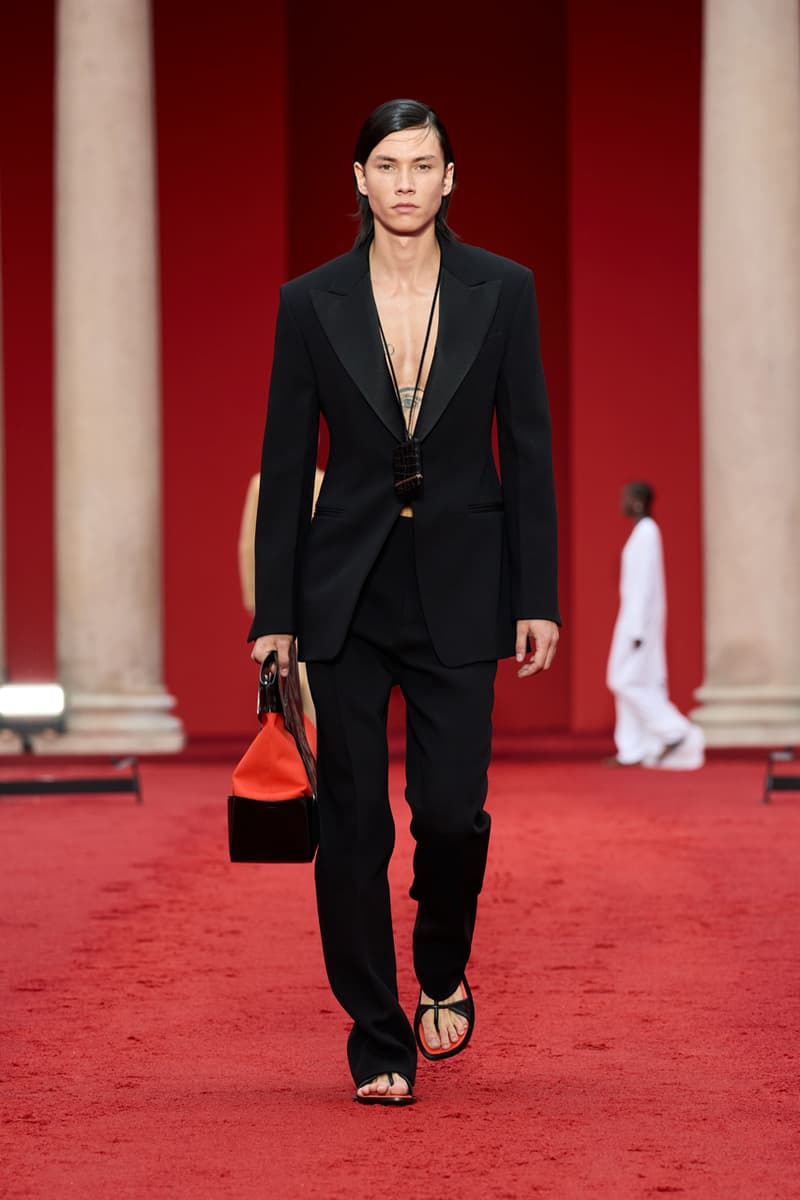 20 of 38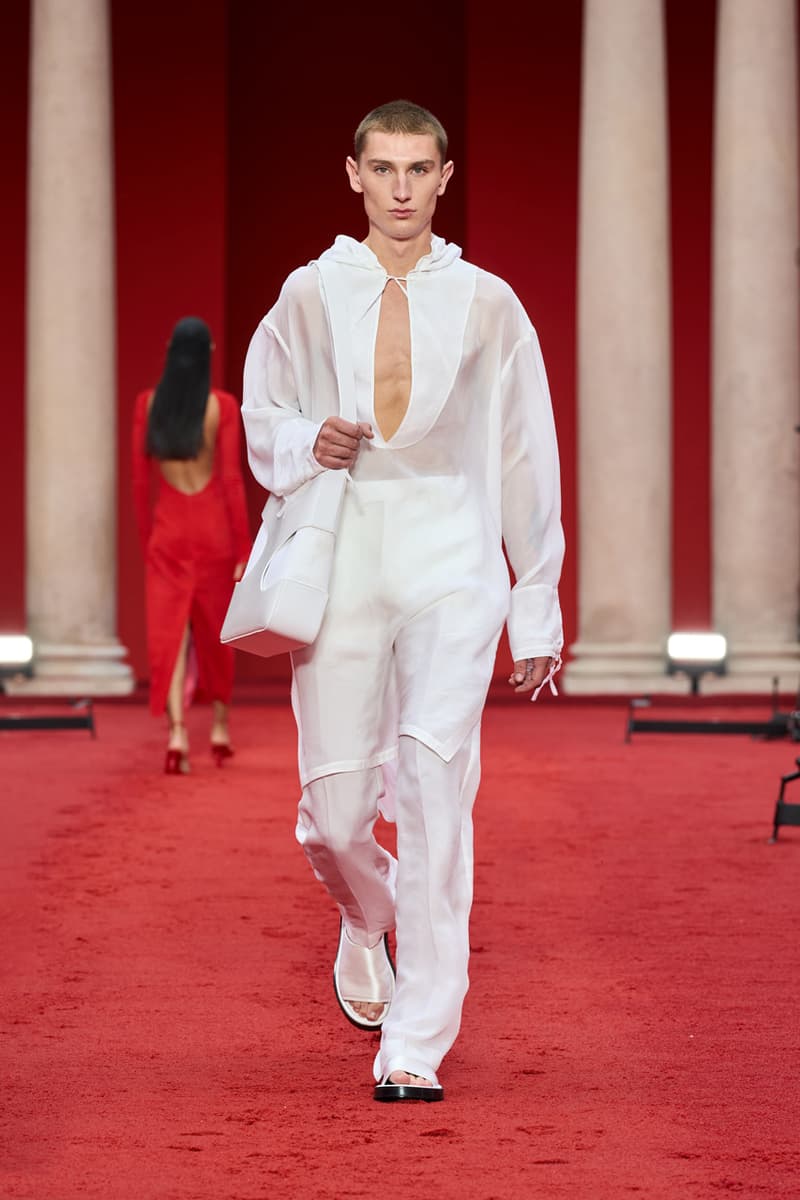 21 of 38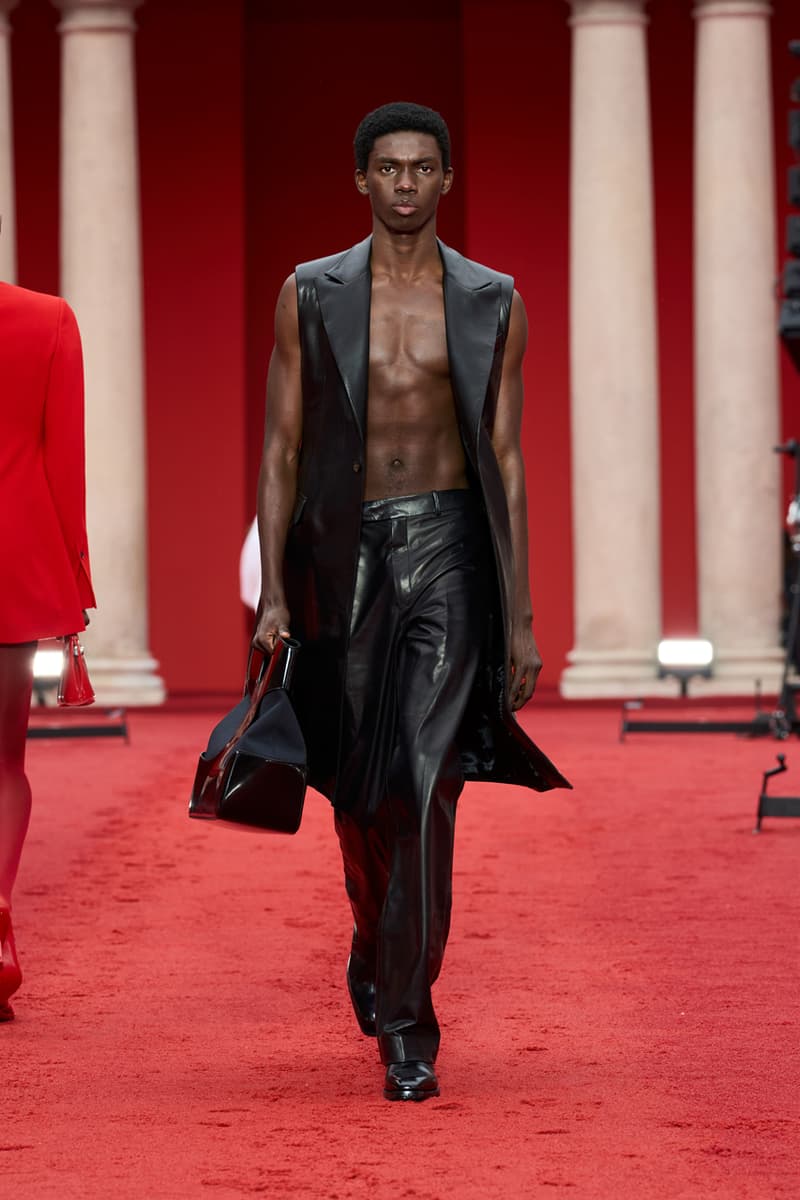 22 of 38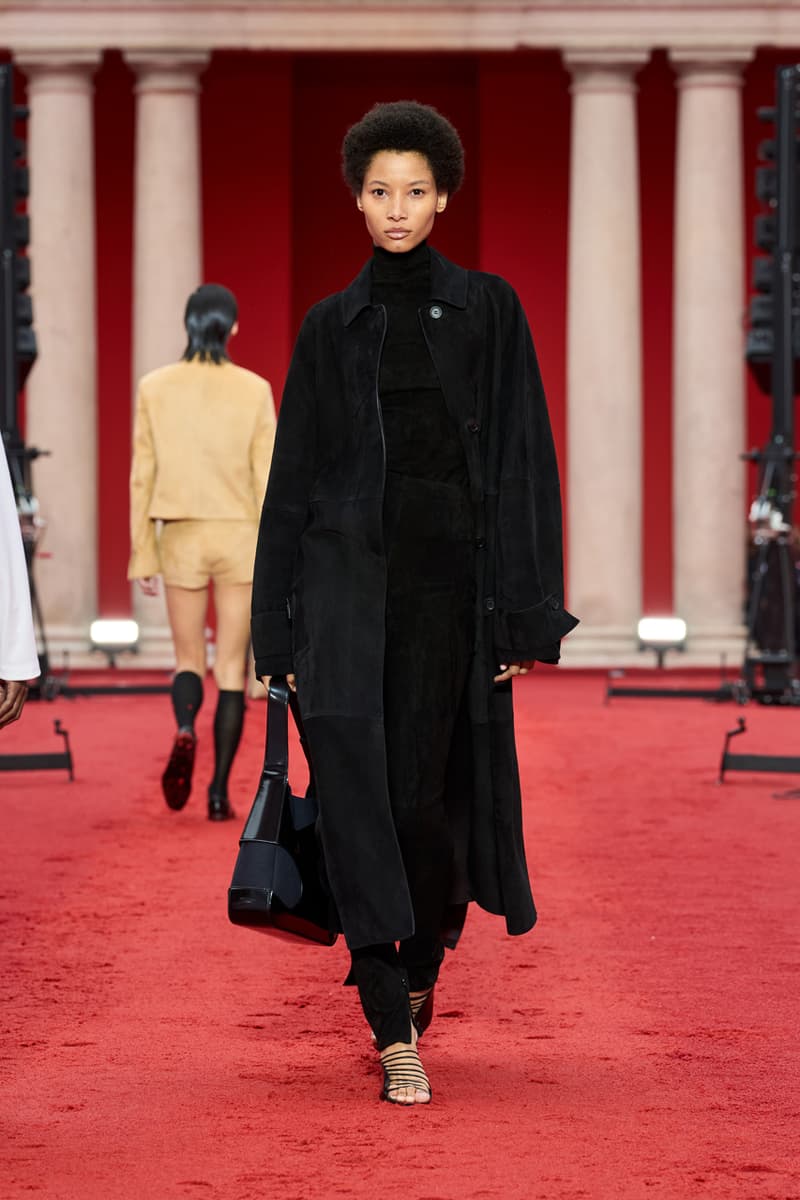 23 of 38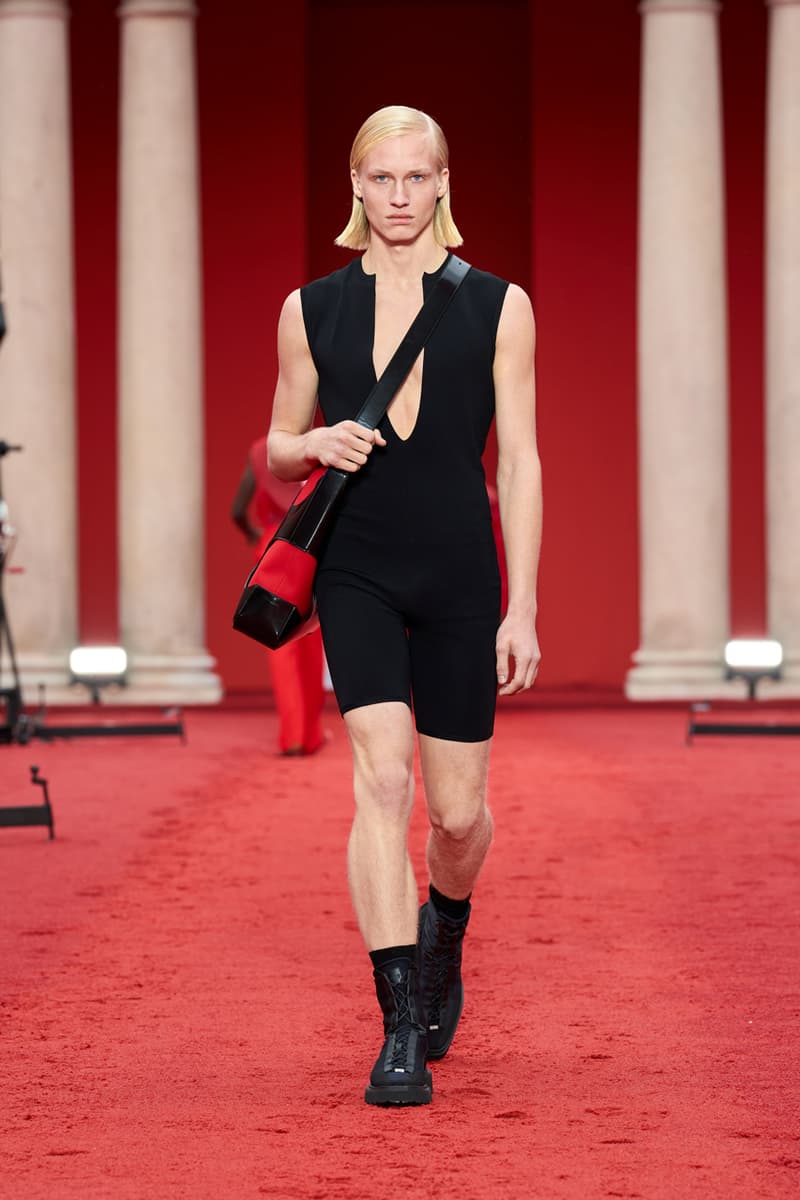 24 of 38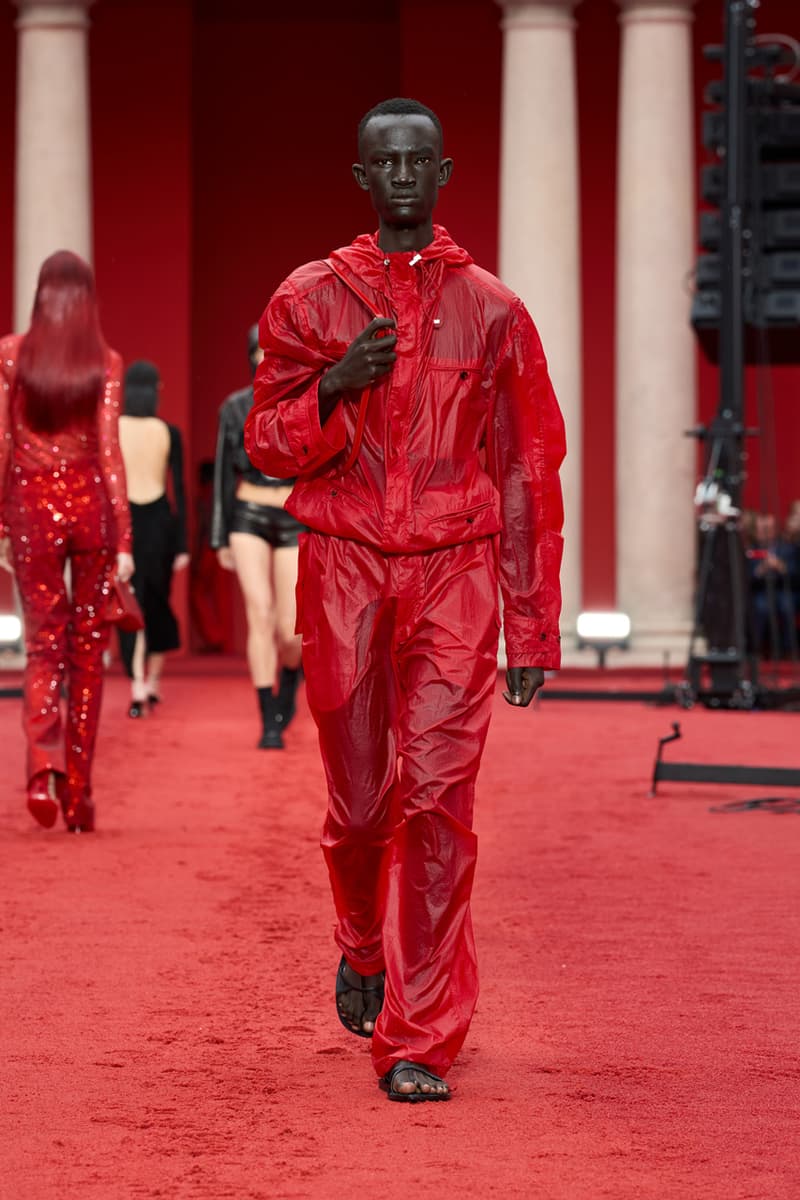 25 of 38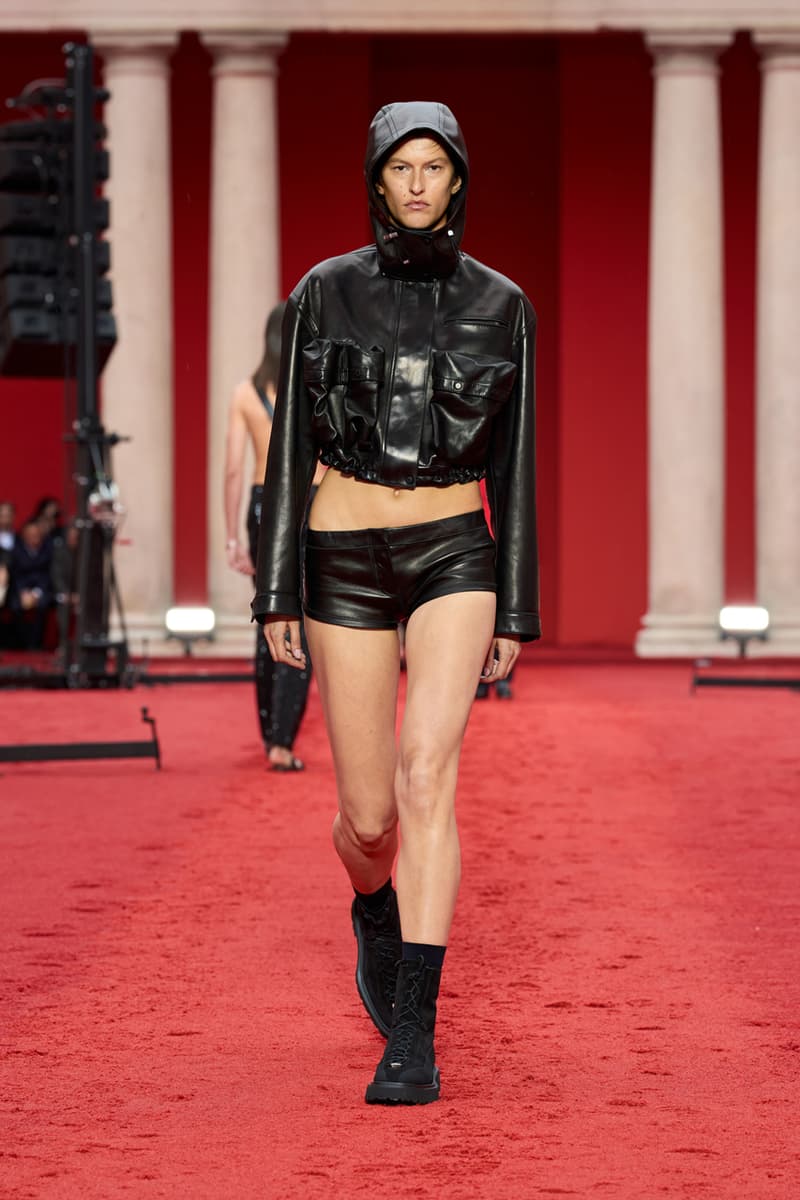 26 of 38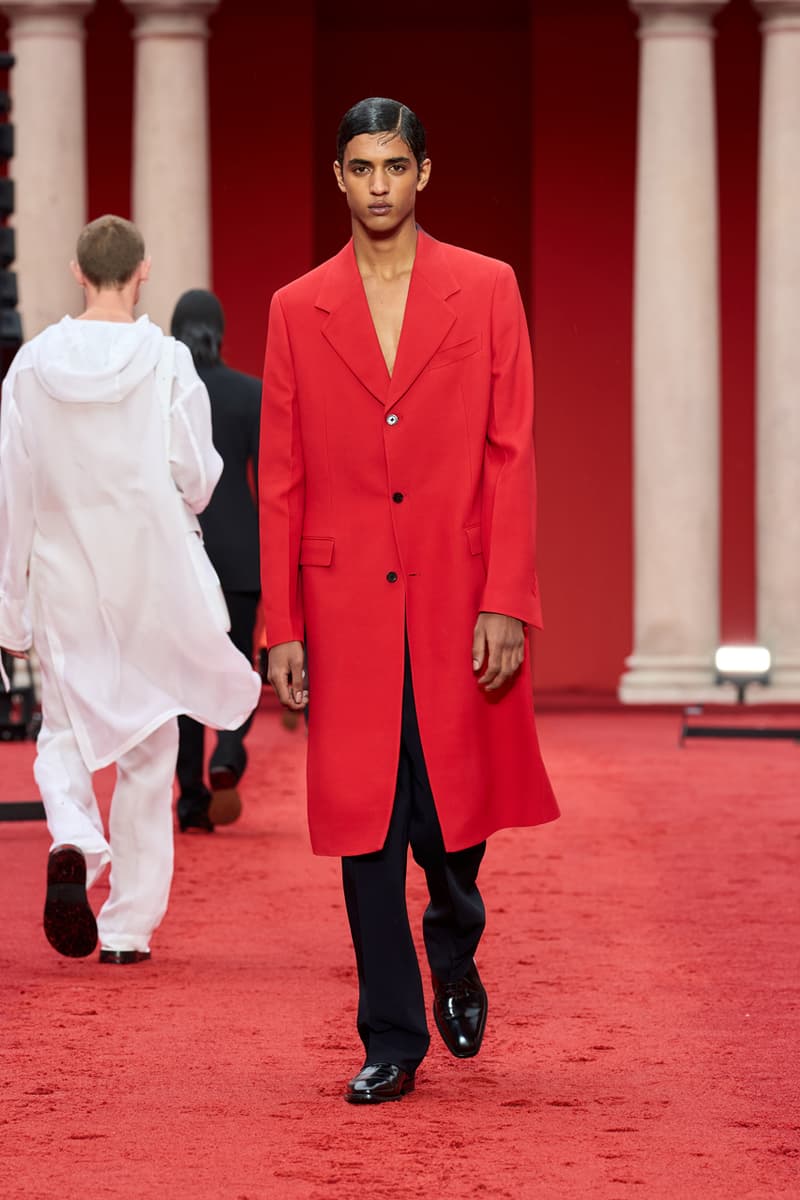 27 of 38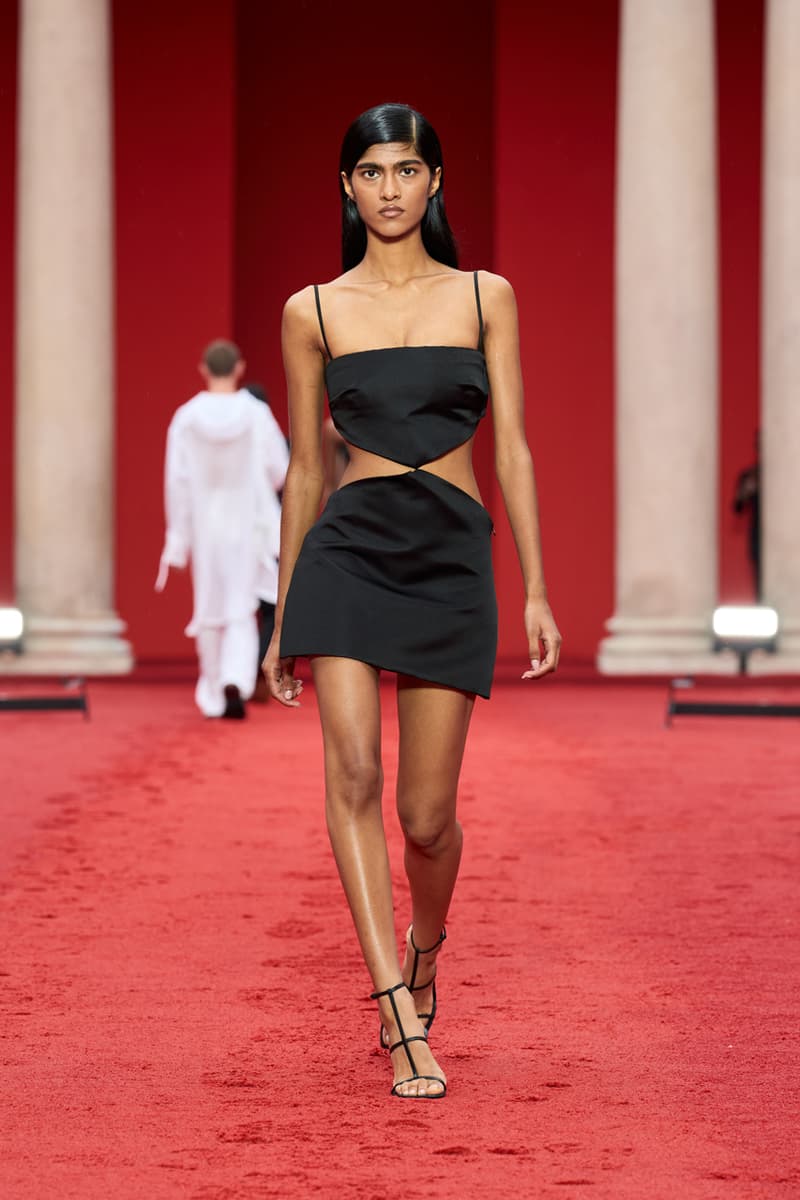 28 of 38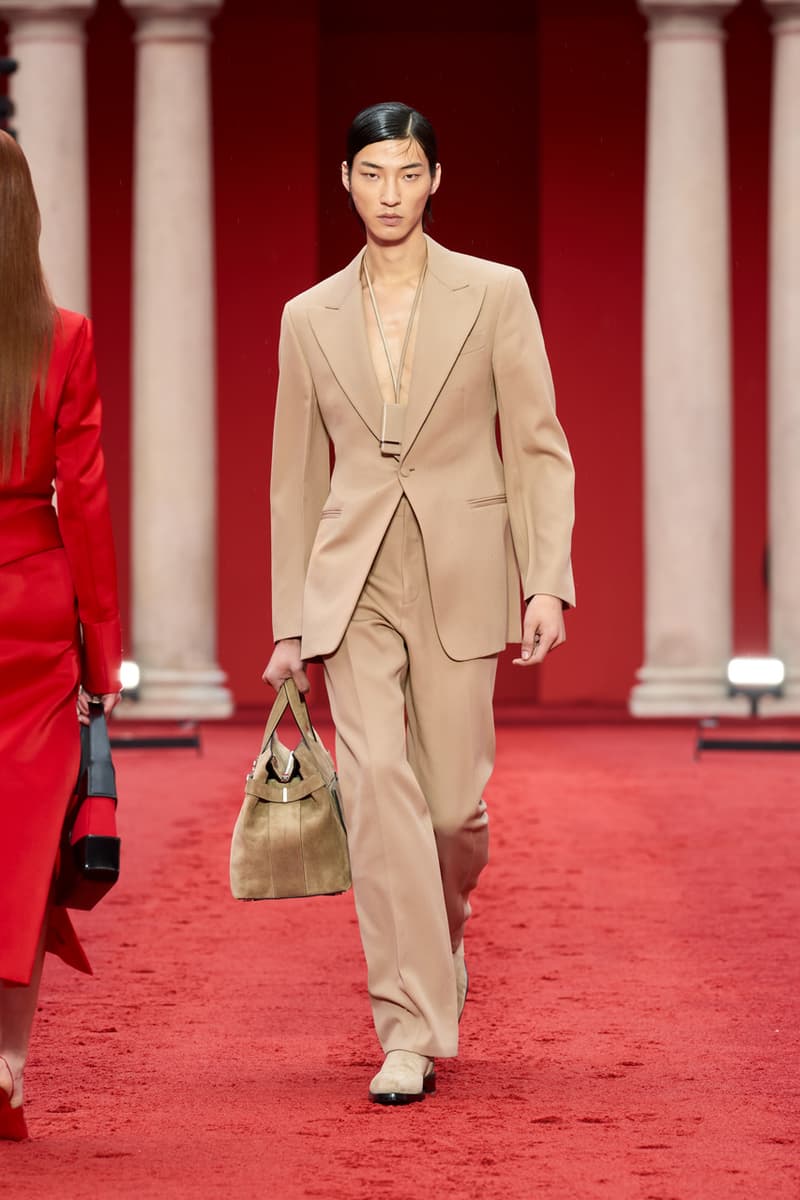 29 of 38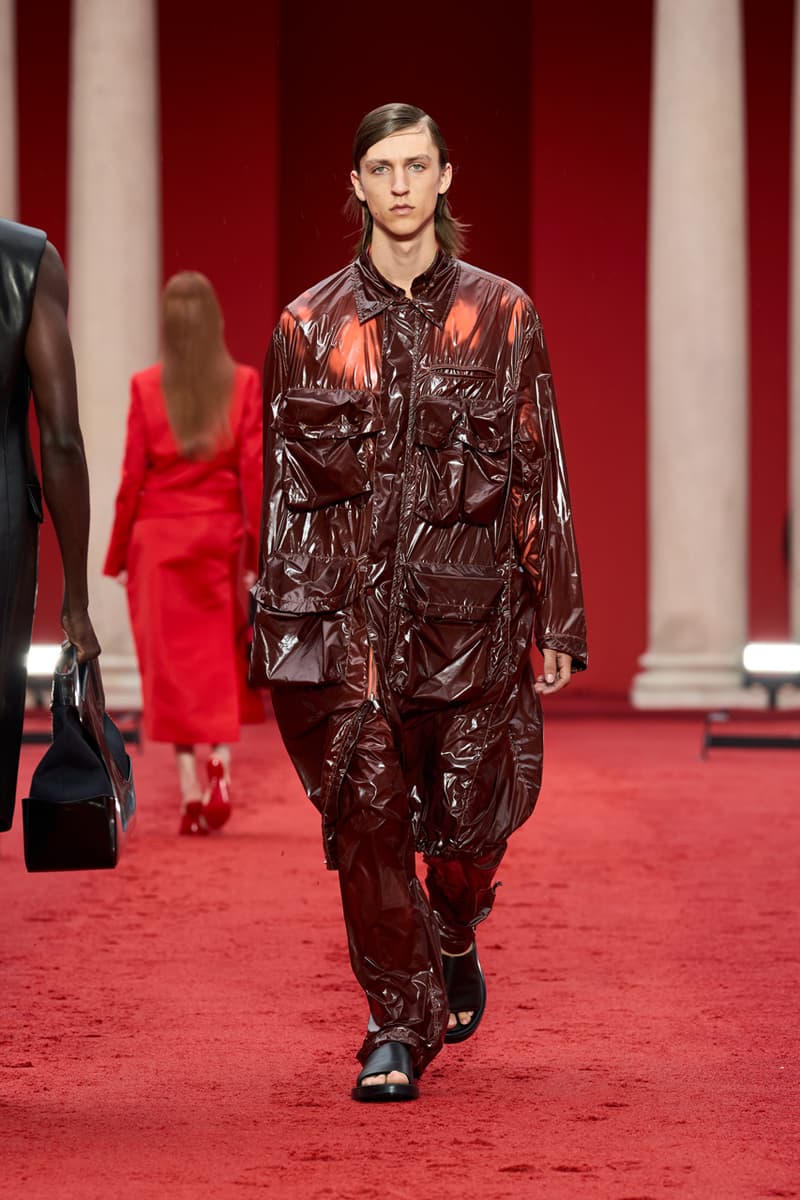 30 of 38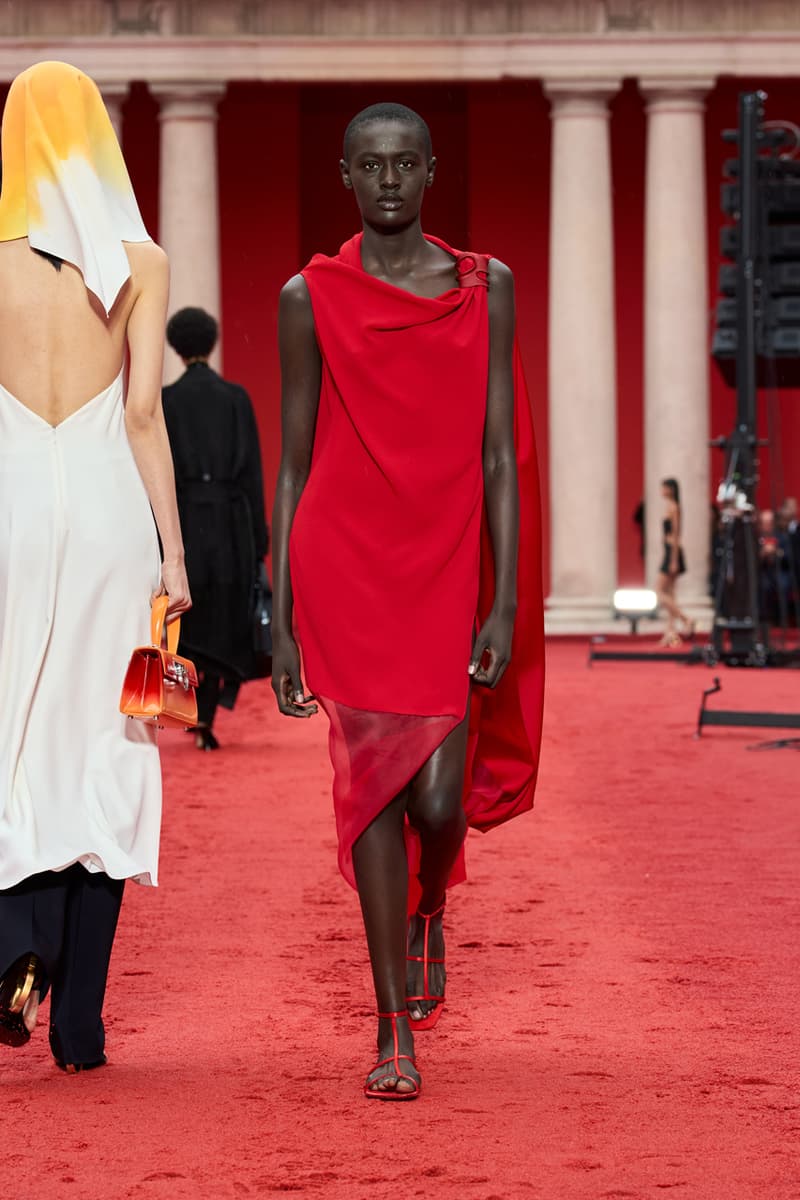 31 of 38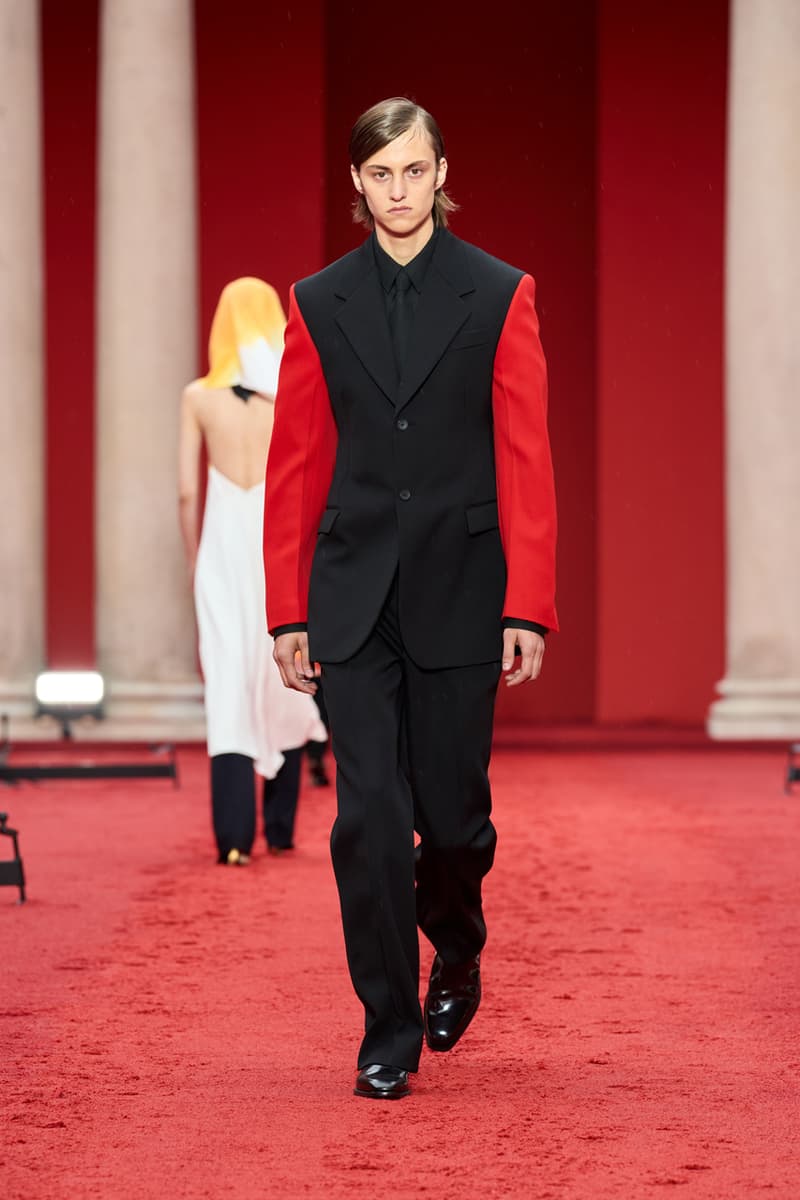 32 of 38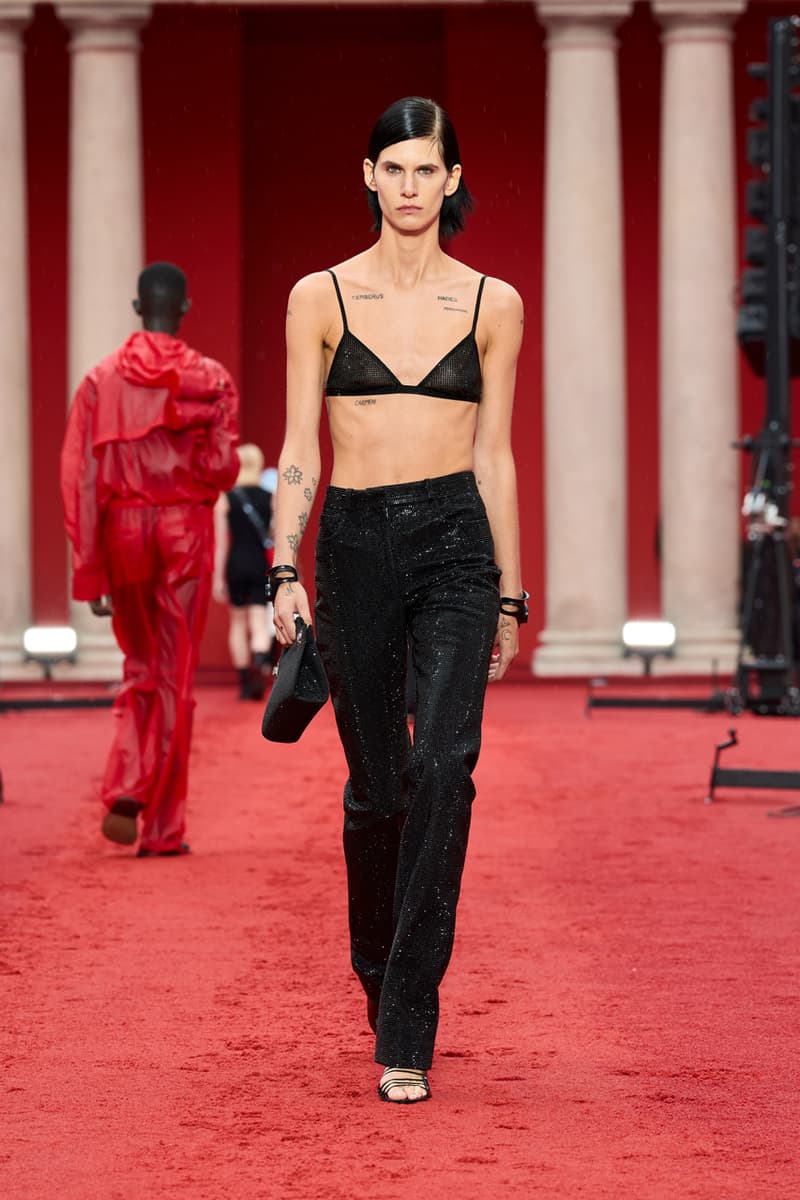 33 of 38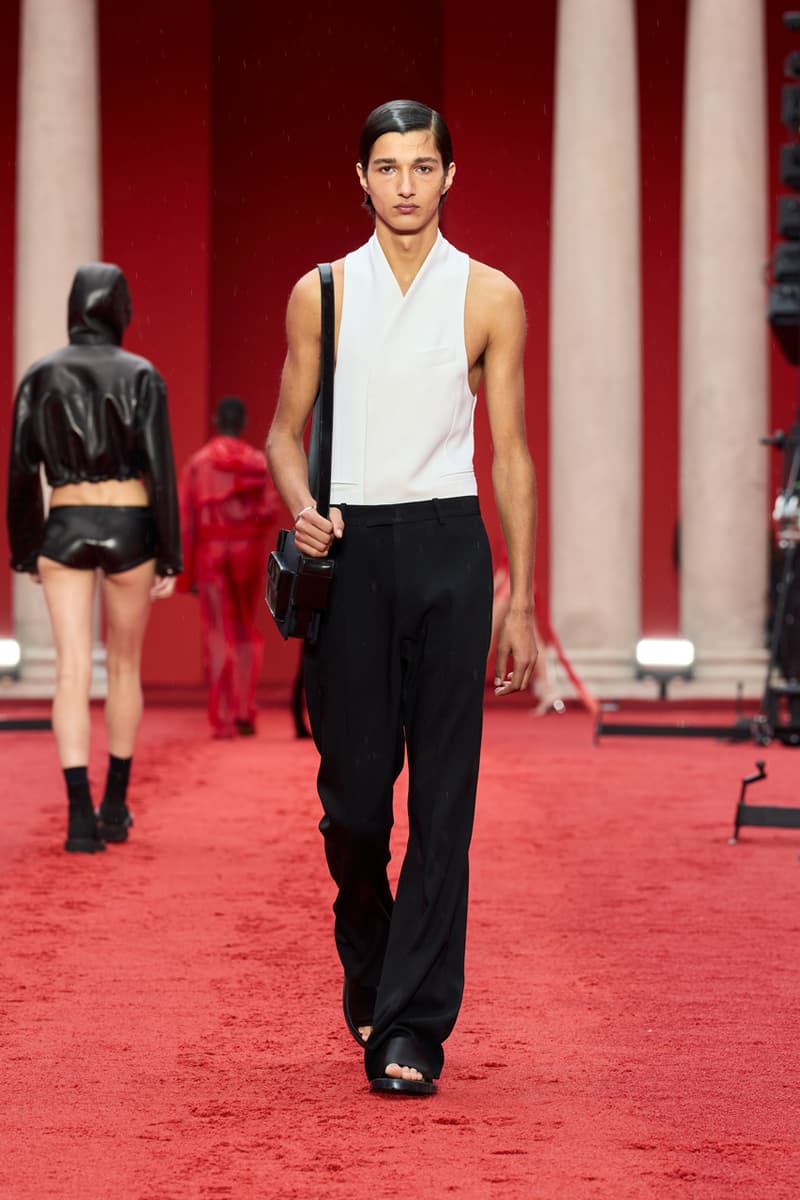 34 of 38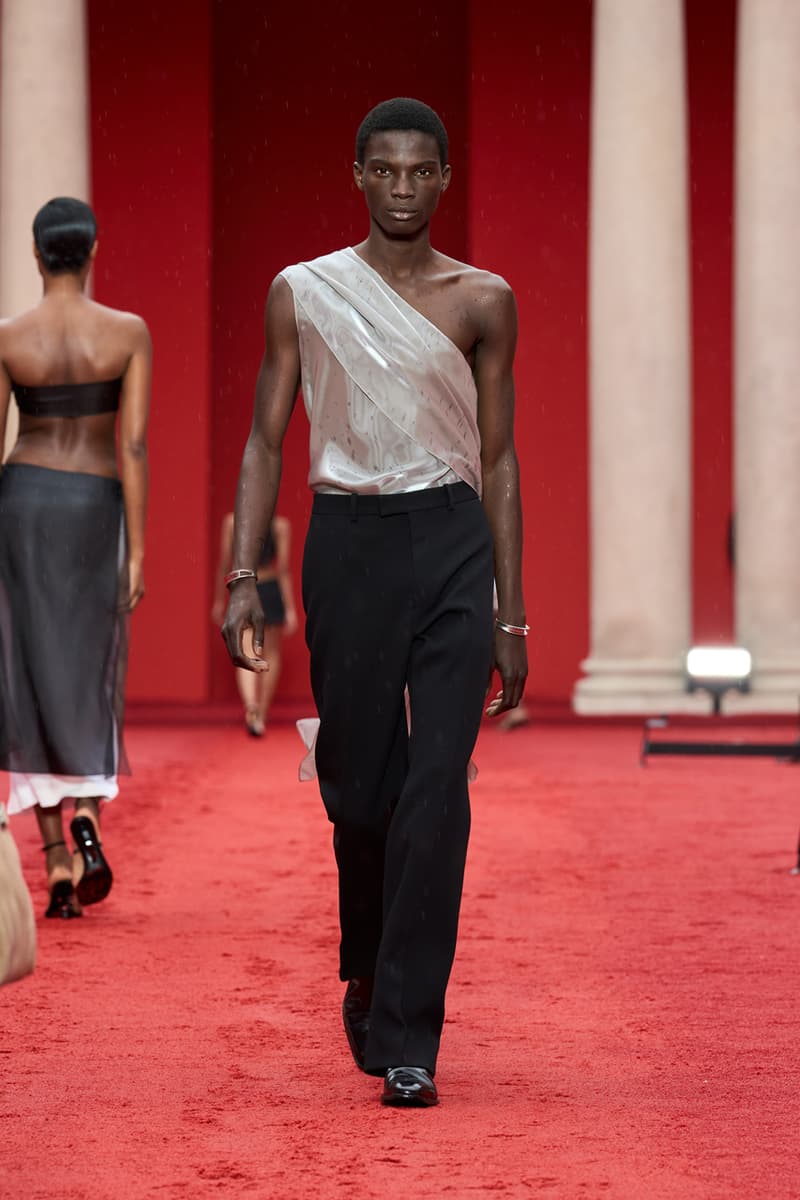 35 of 38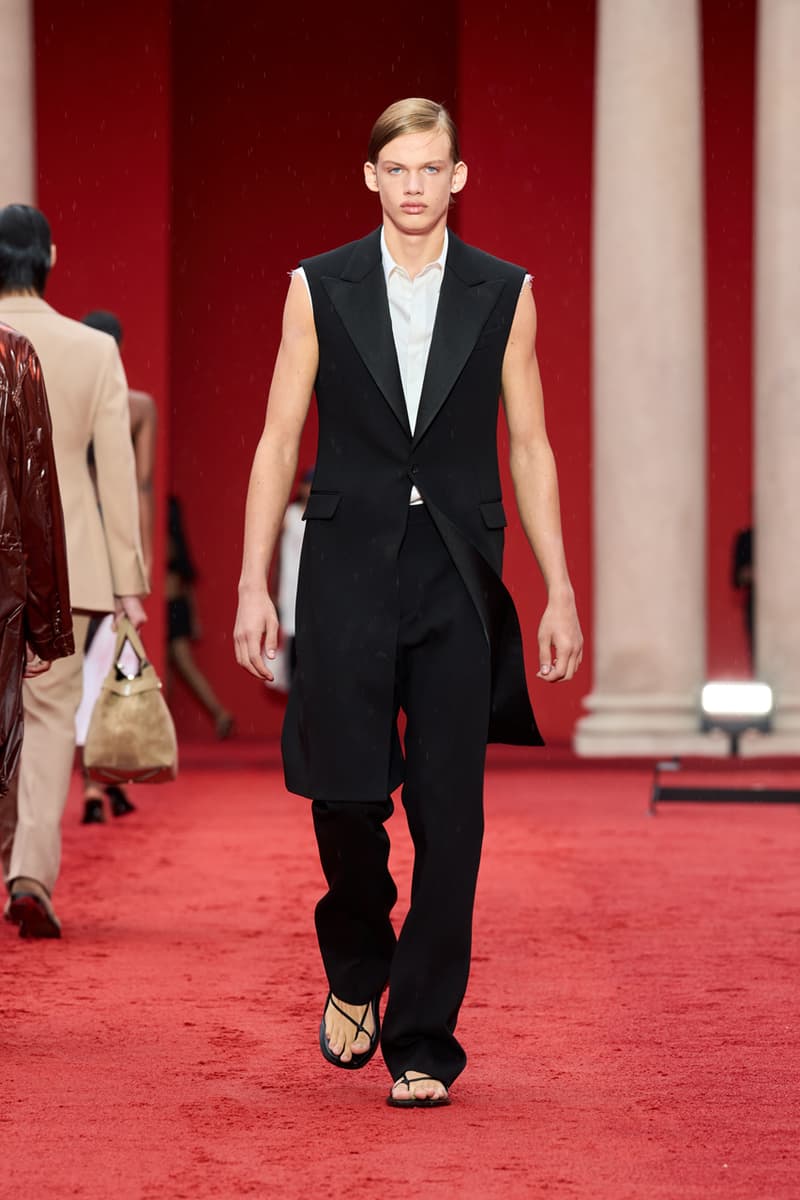 36 of 38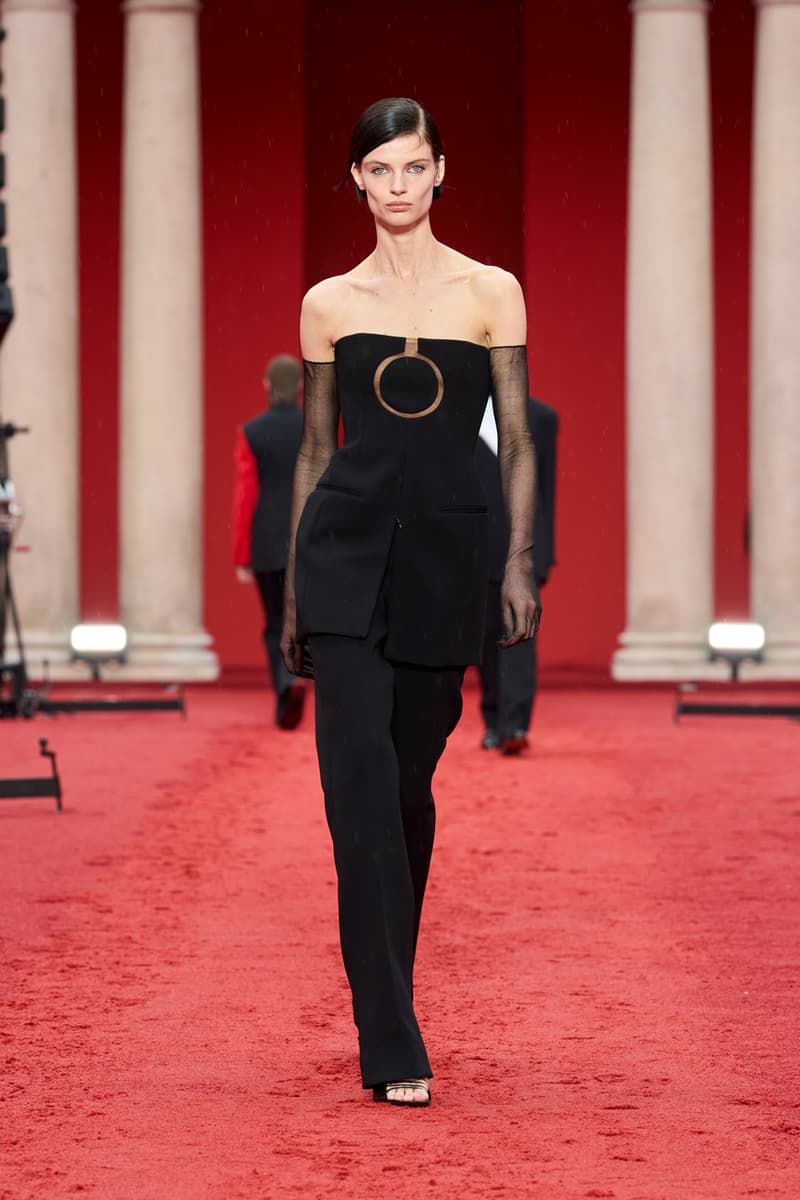 37 of 38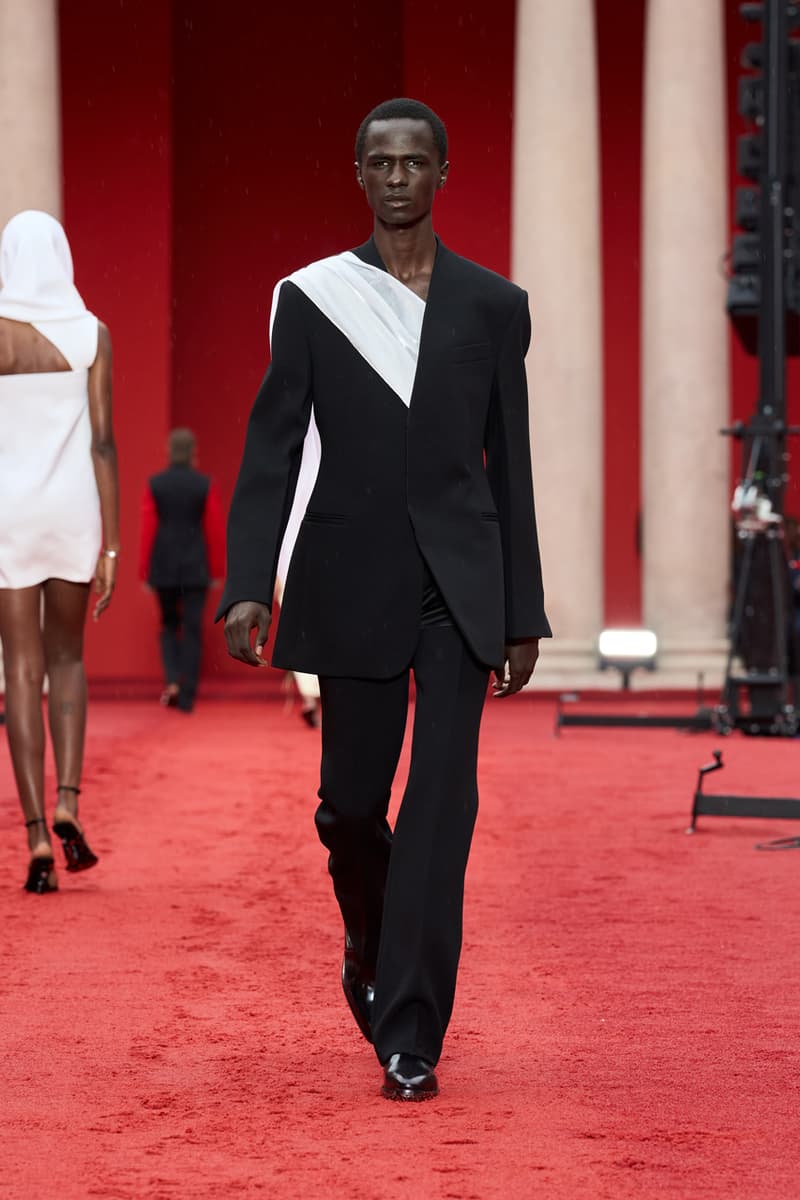 38 of 38
Stepping into the arena of wrangling a luxury, heritage fashion house at the height of Fashion Month, newcomer Maximilian Davis seemed well-equipped and up for the challenge at Ferragamo. He closed out Milan Fashion Week with a Spring/Summer 2023 debut collection that ticked all the boxes for a new start and a house rebrand.
Davis, a previous contender for the LVMH Prize, took a step back from vying for that coveted goal – while designing his own fashion label – after being tapped by Ferragamo's CEO, Marco Gobbetti, to take the reigns as Ferragamo's new Creative Director. Where reshaping a decades-old fashion house is concerned, Davis followed in the footsteps of established designers at the helm of European labels and started with a fresh logo change for Ferragamo – like Hedi Slimane for Saint Laurent and Celine, Riccardo Tisci for Burberry and Demna for Balenciaga. Following up on the new logo, Davis then tackled the collection aspect and masterfully created a debut ready-to-wear and accessories collection for men and women.
For SS23, draping, suiting and a relaxed fit took center stage on Davis' runway, as models walked atop a bed of blood-red dyed sand situated amidst the forthcoming Portrait Milano Hotel (the former Archbishop's Seminary of Milan). Organza fabrics, along with sheer knits and liquid silks comprised three-piece suiting, utilitarian jacket and pants sets, column dresses, asymmetrical tops and swimwear. Pleasant surprises in the form of barely-there men's shorts and razor-sharp leather helped to ramp up the sexy factor in the collection, while contrast-color sleeving on sports jackets accentuated Davis' appreciation for the bold.
Additionally tying the collection into the brand's heritage of Hollywood glam and prestige footwear, Davis used the iconic Ferragamo "Gancini" emblem (recognizable on belt buckles and bag closures), as an enlarged heel for several featured shoes.
Describing his approach to assuming the new role, Davis says: "It was about looking into the archive and establishing what could be redefined to become relevant for today. I wanted to pay tribute to Salvatore's start by bringing in the culture of Hollywood – but new Hollywood. Its ease and sensuality; its sunset and sunrise. I want each piece to feel playful, but also desirable as an object – to stand on its own."
"The sand relates to Ferragamo, to Hollywood, to the ocean – but also to me, and to my own DNA. To what the sea means to Caribbean culture: a place where you can go to reflect and feel at one. I wanted to show that perspective, but now through the Ferragamo lens," added Davis.
More information on Maximilian Davis, along with the complete men's and women's Ferragamo SS23 collection, can be found on the brand's website.
In other Fashion Month news, take a look at how New York Fashion Week SS23's trends set the tone for London, Milan and Paris.